CTM CT-12 12,000 BTU Marine Air Conditioner - 115V - 50/60HZ
50/60 Hz

Dual Frequency

Cooling or Heating

Reverse Cycle

Titanium (Ti) Coils

Anti-Corrosive

2-Year

Warranty
Free US Shipping

CTM CT-12 12,000 BTU Marine Air Conditioner - Self-Contained - 115V - 50/60HZ
12,000 BTU Marine Air Conditioner. The CTM CT-12 provides 12,000 BTUs of powerful, quiet, and efficient cooling. 115V. Titanium circulating coils, stainless steel bolts, and stainless steel structural pan with ABS tray ensure long-lasting, corrosion-proof performance in even the toughest of marine environments. 2 Year Warranty*. Patent Pending S/N 63/124189.

The quiet, powerful, and efficient CTM CT unit is a great option for new installs but also works as the perfect drop-in replacement for self-contained marine AC units from all of major marine A/C brands including Dometic, Webasto, Cruisair, Marine Air, and Mermaid Air. The CTM is fully compatible with all Dometic, Cruisair, Marine Air, and Micro Air controls/thermostats and cables, making replacement of those systems a breeze.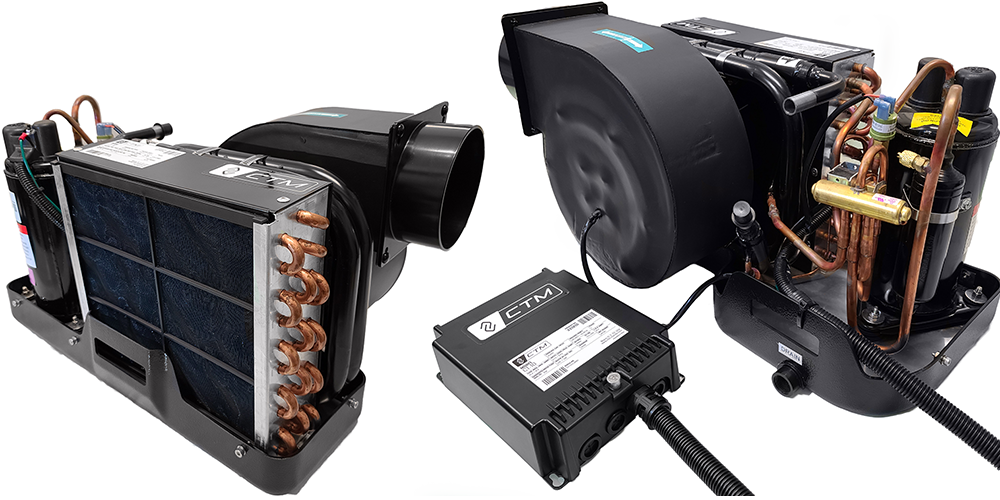 CTM has taken nearly a decade of experience as a top-selling marine A/C retailer in the US, and combining this with an understanding of the wants and needs of marine A/C customers — as well as where other major brands could be improved — CTM has created a 12,000 BTU self-contained marine air conditioner that raises the bar on quality and performance.
And while lightweight and with a small footprint, the CTM CT includes titanium circulating coils, a high-velocity blower, stainless steel bolts, and a stainless steel structural pan with Plastic ABS tray in order to ensure long-lasting, corrosion-proof performance in even the toughest of marine environments.
All CTM Control Boards, Temperature Sensors, and cables are made in the United States under strict quality standards. Every CTM Unit comes with an industry-standard 2-year warranty*, knowledgeable and attentive customer service, and ships ground to you free of charge within the US.
As marine A/C retailers, as well as boaters ourselves, we know what boaters are looking for in a marine A/C system — and this is exactly what the CTM line delivers.


Specifications: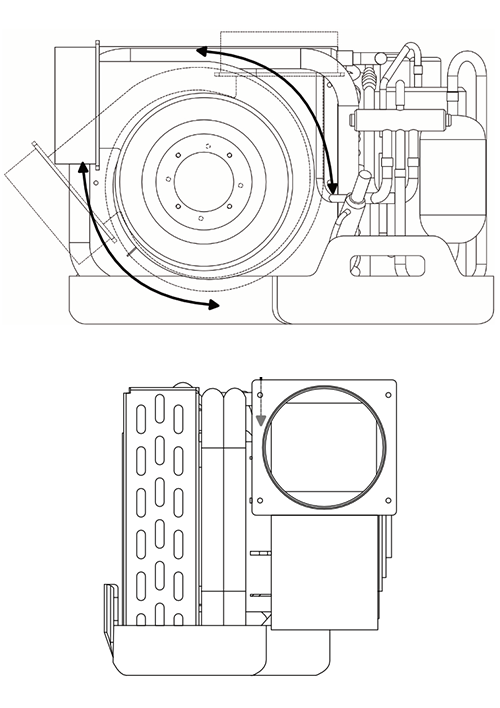 Capacity

12,000 BTU Marine Air Conditioner
Voltage

105-120 V
Cycle

50-60 Hz
Refrigerant Type

R410A
Current Consumption Cool / Heat

8.7 A / 10.8 A
Starting Amps

26 A
Locked Rotor Amps

43 A
Fuse Max. / Min.

25 A / 16 A
Rotable Blower

Yes / (-270 degress)
Min. Supply Duct Size

5 / 127 (in/mm)
Seawater Inlet Connection

5/8" / 16 (in/mm)
Suggested Water Flow

250 GPH
Net Weight

50 lbs / 23 kg
Estimated monthly payment with 24 month financing.
*Based on credit approval.
More info
Pay over time with monthly payments.
APR, loan limit and payment periods available will be based on credit score
APRs available range from 0% to 17.99%, payment periods from 6 to 24 months and the max loan limit is $10,000
Select from different payment periods (e.g. 6 months, 12 months, 18 months, etc.)
Running the pre-approval process in order to determine what payment terms are available will not affect your credit score (soft pull)
Run Pre-Approval Here!
Features of the CTM CT-12


Compact Design

Perfect drop-in replacement for all major marine A/C Brands. Its compact design makes it the perfect unit for small spaces.
Electrical Box

Rugged electrical box with fire retardant cover.
Titanium Condenser Coil

The most corrosion-resistant material available for seawater cooling coils. 40% more resistant than copper, titanium coils guarantee top cooling performance and a rust-free environment.
Stainless Steel Frame Base

Corrosion-resistant stainless steel frame base will not rust or fall apart. Long-lasting and made to withstand the harsh marine environment.
ABS Insulated Pan

ABS is a versatile thermoplastic product that combines several compounds to offer a durable and corrosion-free material. This insulated pan is designed and made to last for years.
Quiet

Very quiet yet powerful marine air conditioning unit, making it a great option for powerboats and sailboats.
Rotatable Turbo Blower (<270

°)

High-velocity turbo blower that can be rotated to fit most customers' needs. Rotatable <270 degrees, making ducting installation easier.
Universal Board

Next generation control board is compatible with most controllers in the market, such as OEM Brands like Dometic, Cruisair, and Marine Air. Also supports the TSEP Temperature sensor.
Reverse Cycle Heating

Enjoy powerful cooling from your CT Unit with the option of heating if needed. Thanks to reverse cycle, you can switch to heating when temperatures get low.
Digital Touch Control

The CT is compatible with the CTM Touch display - a 2.5" Color Display with the latest technology in the industry, including numerous programmable parameters, operational features, and much more.
Dimensions: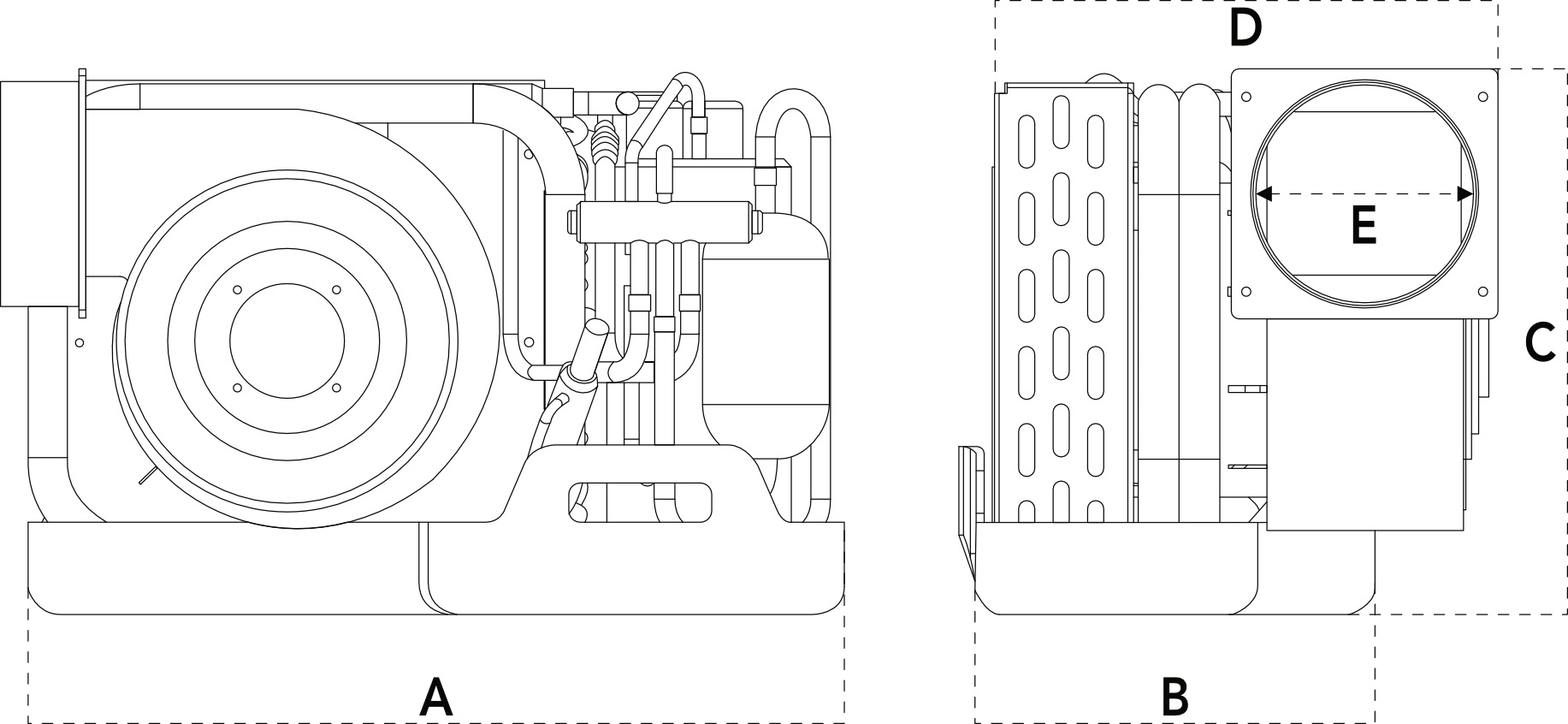 A - Width

20 in / 508 mm
B - Drain Pan Width

10 in / 254 mm
C - Height

13.25 in / 330 mm
D - Depth

12 in / 305 mm
E - Min. Duct Diameter

5 in / 127 mm
Universal Control Board Layout


Compatible with Most Thermostats

More information on CTM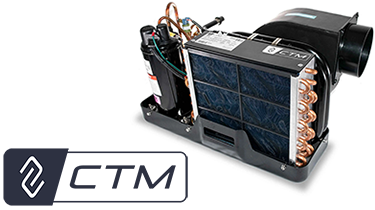 CTM Marine Air Conditioners - All New, Superior Marine Air Conditioning
CTM CT-12 12,000 BTU Marine Air Conditioners not only improve on the efficiency and performance of other top units on the market, but more durable, longer-lasting A/C units, designed to withstand the harshest of marine environments. CTM units are also fully compatible with controls and thermostats from major marine A/C brands, and can be easily installed yourself, making them the perfect drop-in replacements for units from other brands.
Read More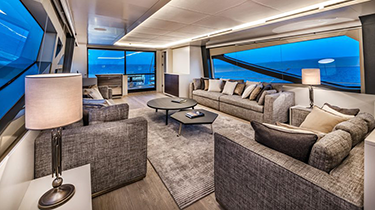 Best Marine Air Conditioners? Best Brand, Support & Warranty?
Boaters often wonder which brand makes the best marine air conditioners when looking to install a new unit.
Most marine air conditioners from all the major brands are solid and will do a decent job, as long as they've been installed correctly. However, the keyword here is most. You want to improve your odds of being satisfied with your A/C purchase by researching which company's units have the least number of complaints… and if there is a problem, how that company handles it.
Read More
Notes if replacing a Dometic DTU12, DTG12 or ECD12 - 115V
The CTM CT-12 115V marine air conditioning unit works as a good replacement for the Dometic DTG12 - 115V (205160128), DTU12 - 115V (205160120 12,000 BTU marine AC units. There are some specs that should be taken into consideration when replacing one of the units previously mentioned.

- Because the CT-12 unit comes with the Universal Control board, it will work with the controller you currently have. Supported controllers included: SMXir, Passport I/O, Smart Touch, Elite II.

- Waterline connections should be the same as the unit you are replacing, the CT-unit has a standard 5/8" water connection.

- The CT-12 Unit has a 5-inch ducting ring whereas the Dometic comes with a 6 inch. It is a quick replacement as the ducting can be easily cinched down with a clamp.

- Dimensions wise this unit is very similar to the one you are replacing, so It shouldn't be a major issue. However, it is suggested you double-check in order to avoid any issues when installing.

Also Substitutes the following

Part Numbers
CTM Unit Part Number
Description
Fits OEM Part number
OEM Description

23101C

CT-12 115V 50/60HZ 410A

205160128

DOMETIC DTG12 115V 50/60HZ 410A

205160120

DOMETIC DTU12 115V 60HZ 410A

205160121

DOMETIC DTU12 115V 60HZ 410A

205561550

CRUISAIR STQ12-410A 115V 60HZ

205561555

CRUISAIR STX12-410A 115V 60HZ ONLY

205561500

MARINE AIR VTD12K-410A 115V 60HZ ONLY

MSBA14K2

MARINE AIRE 14,000 BTU's, 115V 60Hz

20022-001

FLAGSHIP FM12 12,000 BTU's, 115V, Cool Only

20022-011

FLAGSHIP FM12 12,000 BTU's, 115V, Cool & Heat Only

FCF0012000GS

WEBASTO FCF Classic 12,000 BTU's, 115V

5011398A

WEBASTO FCF Platinum 12,000 BTU's, 115V
CTM CT Unit vs Dometic DTG and Webasto FCF Platinum

Installation Video

Warranty

*CTM warrants their Air Conditioning Systems against defects in material and workmanship for two (2) years effective at the time of installation or vessel registration date for original equipment installation (OEM). CTM warrants the compressors and compressor brackets against defects in material and workmanship for one (1) year effective at the time of installation or vessel registration date for original equipment installation (OEM). This warranty period may not exceed twenty-four (24) months from the original date of sale by CTM. This warranty period may be superseded by written contractual agreements.

For more detailed information please download the Manual and refer to page 17.