Yacht Accessories | High kW Gen Sets, High BTU Chillers & More!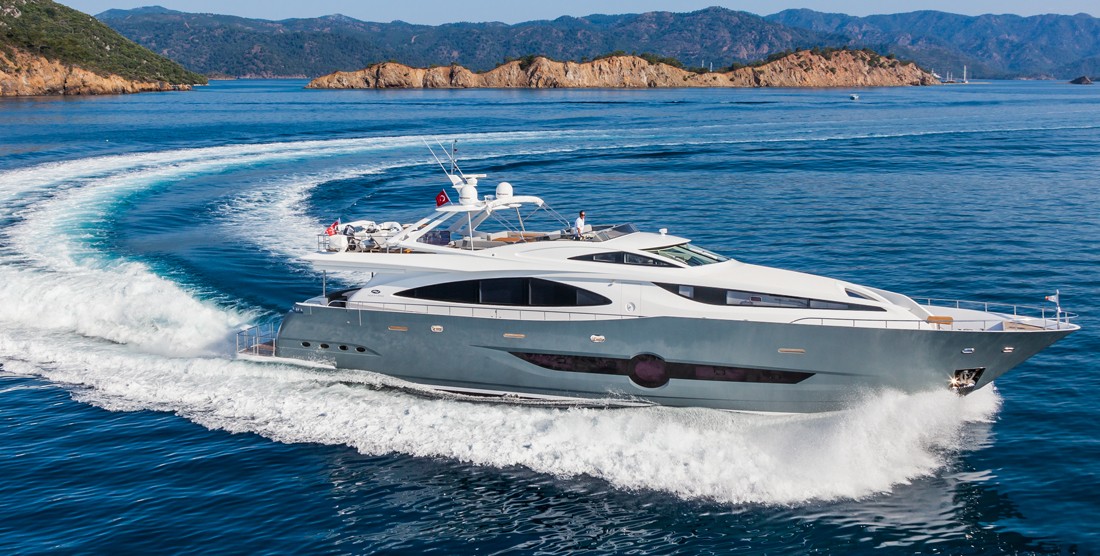 We are quite familiar with the needs of yacht owners, as well as the requirements for larger vessels such as superyachts and megayachts. That is why we carry some of the more important yacht accessories that yacht owners look for.
Yacht Accessories We Carry
We carry a wide range of yacht accessories from the top brands, and can help accommodate any requirements you may have. Please click any category below to see our product selection:
We are dealers for major brands in each of these areas. Find more details of some of our top selling yacht accessories below.
Note: For help setting up a custom system with the latest equipment, feel free to contact us directly here or chat with us below.
Cummins Onan Marine Generators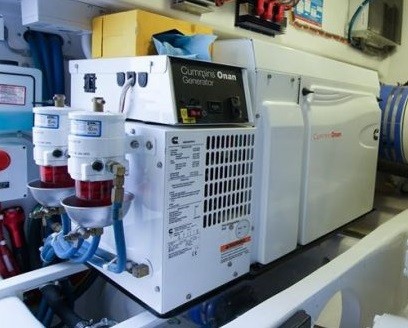 If looking for new marine generator for your yacht, Cummins Onan is a great choice.
With proper maintenance, an Onan generator is considered to be just about bullet proof. Easy to start up, runs well at high temperatures, and barely make a noise. Excellent generator ends. Easy to troubleshoot should something go wrong, with 24/7 emergency service and a large global support network.
With energy-efficiency in mind, Onan gen sets will power all the electrical needs on your yacht without breaking a sweat. If ever considering selling your yacht, the Onan brand will add to the resale value, with the buyer knowing you installed the very best in equipment.
Cummins Onan marine generators come standard in Viking, Hatteras and Sea Ray yachts. For Cummins Onan, Kohler, Westerbeke and other major marine generator brands, see here: Marine Generators
Parker Village Marine Watermaker For Yachts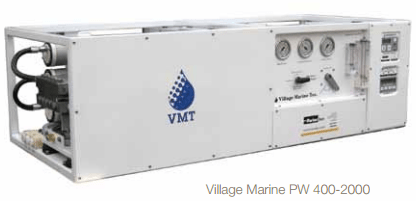 Largely dependent on the water needs of your specific yacht or mega yacht, Parker Village Marine has various watermakers, capable of pumping out anywhere from 145 Gallons Per Day (GPD) of clean, fresh water, all the way up to 250,000 GPD!
Parker Village Marine watermakers are designed for continuous, 24/7 use, an extended service life, ease-of-installation and superior performance.
Without a doubt, a watermaker is one of the most important yacht accessories. For a complete list of the yacht watermakers we have available, see here: Marine Watermakers For Sale
Marine Chiller A/C Systems – Capable of Hundreds of Thousands of Cooling BTUs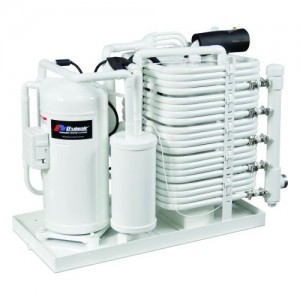 With marine chiller systems, water is cooled in a chiller in the engine room, and cold water is circulated via pipes along the cabins and living areas of the boat.
Air handlers blow cold air created by the cold water into the living areas, and hot air is pulled into the handler, and carried out via another pipe into the seawater below. For a more indepth description of the process, see here).
Due to their set up, and ability to cool large areas, tempered water systems such as these are your best choice for air conditioning of yachts, or mega yachts.
For marine chiller systems from Webasto, CTM Marine and Flagship, check out our marine air conditioners section here.
For a comparison of the top marine chiller systems from the major brands, see here.
Internet Solutions for Your Yacht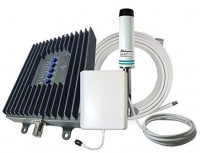 If looking to stay connected while at sea, your best options are either boosting WiFi signals from local marinas, or boosting cell signals.
We carry cell and WiFi boosters from Wave WiFi, the best brand in marine internet connectivity.
Internet is no longer just one of the yacht accessories, but a "requirement" in this day and age. You can find all these components here: Marine Internet Solutions
Power Your Electronics Using Free, Renewable, Solar Power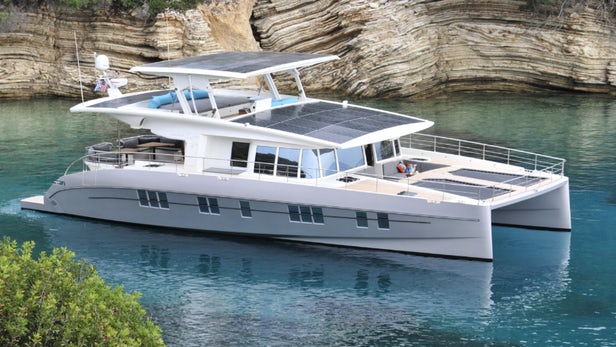 Solar technology has come a long way. You can now get several hundred or thousand watts of power for a very affordable price.
Smaller panels are also creating larger amounts of power than ever, are flexible, and last an extremely long time.
For more information on the solar panel benefits for your boat, how many panels you'd need, and how to get the most out of these panels, see here: Guide to Marine Solar Panels
Yacht Autopilots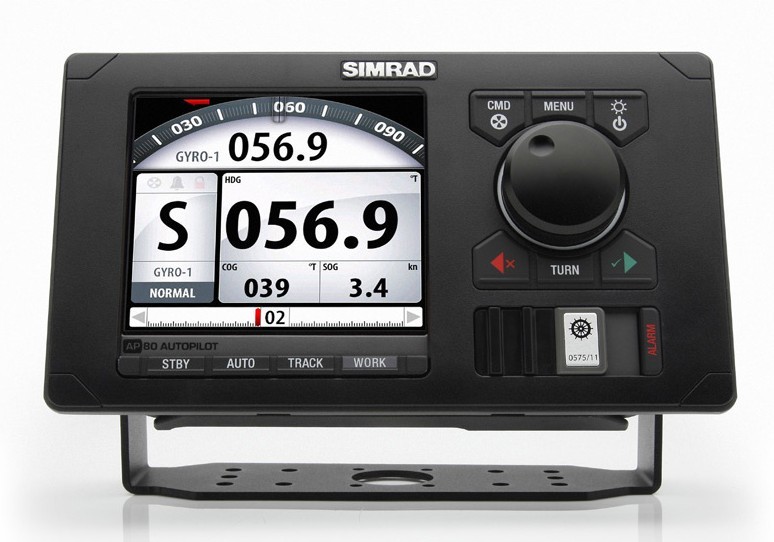 The Simrad AP80 is equally at home in a workboat in the South China Seas as they are in a super yacht in the Mediterranean.
With Simrad Marine Electronics bringing over 60 years of auto-steering excellence and development built in to it, the Simrad AP80 is one of the smartest auto pilot solutions on the market today.
The Simrad AP8 is modular in design, so that a system can be built to suit the characteristics of your particular vessel.
The Evolution by Raymarine is another excellent choice for an autopilot. When it comes to yacht accessories, the Raymarine Evolution is a great choice for autopilot system.
Check out Autopilots by the top marine electronics brands, here:
Intellian World View Marine Superyacht Satellite Systems – TV, Wherever You Go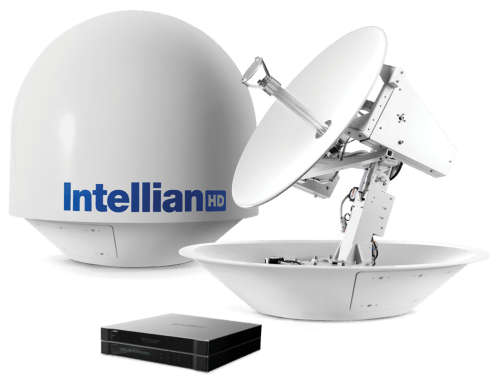 The Intellian S80HD Satellite TV System, with World View, allows global reception of Ku-band Satellites, without changing LNBS.
The S-series provides reception of all 3 Direct TV satellites, including HDTV reception and DVR Compatibility, just like you were at home.
Additionally, everyone on the yacht can view different channels on multiple channels at the same time.
For more on what may be the best Intellian Satellite TV System for your yacht, see here: Intellian Marine Satellite TV System
RescYou Pro & OffShore Elite Survival Rafts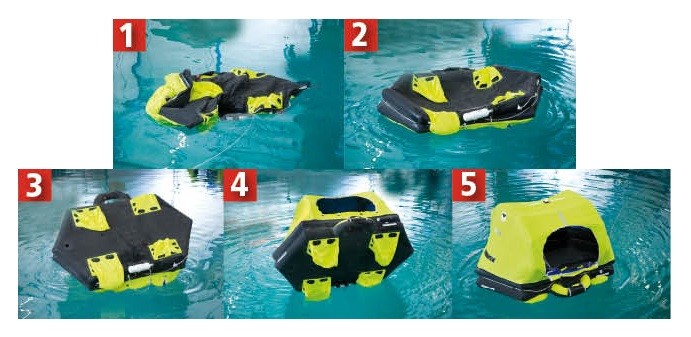 When it comes to being out in sea, you do not want to skimp on safety. More than just one of the yacht accessories, this is more of a yacht necessity.
Rescyou Pro Survival Rafts can fit up to 8, are the first ever self-righting life rafts, and fit in a small valise.The RescYou Pro:
Guarantees upright inflation within seconds
Two large entrances provide easy boarding
Highly visible boarding ladder provides ease of entrance from water
Additional entrance allows direct access from boat and helicopter for evacuation from within
Sea anchor, rescue quoit, buoyant knife, internal and external life lines
Four 60 ltr. quick filling, weighted ballast bags offer maximum stability
Fitted with SOLAS grade, high-visibility retro-reflective tape
Automatic SOLAS/USCG exterior strobe light and interior light
Integral inflatable double floor provides additional thermal protection
We carry survival rafts from top brands Revere and Viking. From a 2 person life raft, up to larger commercial models. You can find top brand survival raft brands here:
For Fun In The Water – Hookah Diving Systems and Seabobs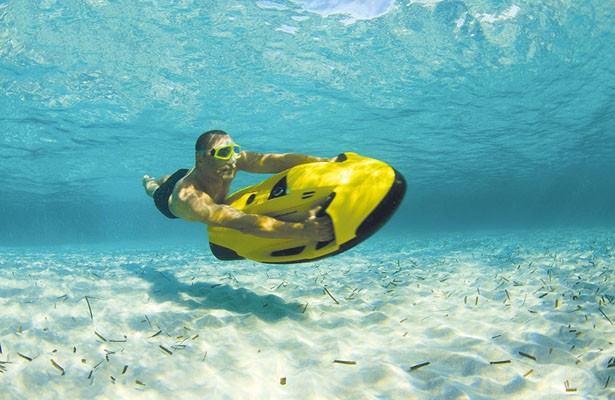 For the most fun in the water possible, check out these yacht toys for your enjoyment: Best Yacht Toys
Brownies Hookah Diving Systems allow the freedom to explore underwater without the burden of the heavy scuba tank, with as many as three other divers, all from a floating above water air compressor.
The latest in marine toys, the Seabob provides tons of speed and complete freedom of maneuverability in the water, For the prices on the seabobs, see here: Seabob Price List
If looking for a Seabob Dealer in the Miami, FL area or Caribbean, see here: Seabob Miami
Yacht Accessories – Delivered Nationwide with Free US Shipping, Worldwide with Excellent Rates
Give us a call if you are in need of any marine accessory, equipment or electronics for your yacht or megayacht. We can provide you with customized systems for whatever your needs may be, and will ship them over to you free of charge (if over $99 and under 150 lbs.)
If located anywhere in South Florida, we'll even deliver your yacht accessories directly to the marina of your choice, as well as help with installation if arranged beforehand.
Check out everything we have to offer here: Citimarine Store
Any questions? Give us a call, contact us or chat with us below!
Have a good one!
CitimarineStore.com
3300 NW 112th Ave,
Doral (Miami-Dade), FL 33172
(800) 766-5256
info@citimarine.com
Related Posts:
accessories for yachts south florida,megayacht accessories,superyacht accessories equipment,yacht accessories,yacht accessory