Seabob Miami – Authorized Seabob Dealer for Miami, Florida & Caribbean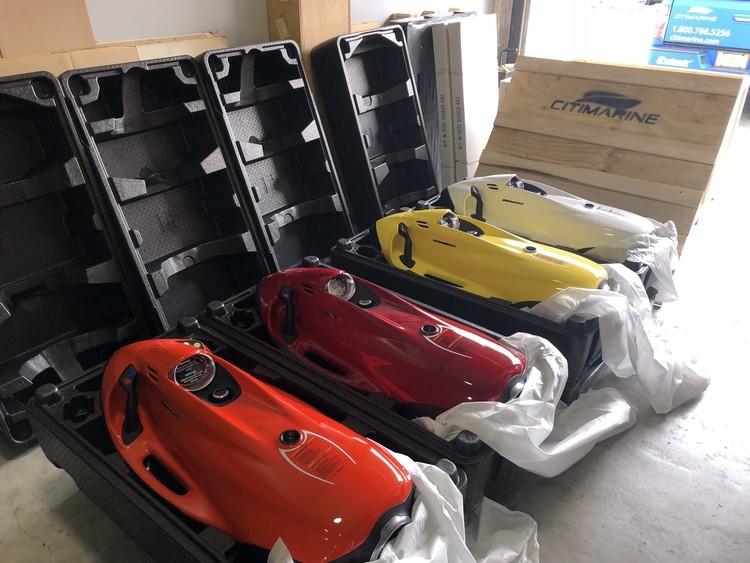 If looking to purchase a Seabob in Miami, Florida, Bahamas, Puerto Rico, Dominican Republic or anywhere else in South Florida and the Caribbean, we're your one stop shop. Find your Seabob, here.
As an Authorized Seabob Miami Dealer, we can get you the Seabob F5 (very fast), Seabob F5 S (super fast), and Seabob F5 SR (extremely fast), in various colors, with customization, as well as any Seabob accessories you may need such as the fast charger or weights used when scuba diving with the Seabob. If in the US or picking up from our location, there is no shipping charge; if shipping outside of the US, please ask us about our special shipping rates to the Caribbean and Bahamas for Seabobs.
Once you've made your purchase, there are tons of aquatic paradises around Miami, Bimini, PR and DR that are perfect for the water sled.
Explore these Amazing, One-Of-A-Kind Aquatic Paradises with Your Seabob Miami, Bahamas, Puerto Rico and The Dominican Republic Locations
Your Seabob will allow you to explore aquatic paradises, with intuitive and complete control over maneuvering and unmatched speeds never before reached with a water sled, thanks to Porsche Engineering. A slower stroll-like pace alongside a partner or friend is an option of course as well. Below are some spots in Miami, Bimini / Bahamas, Puerto Rico and DR that are amazing to explore with a Seabob. Some are excellent for meeting new people and socializing (the Seabob is always a hit), while others are more for exploration of the sights with a partner or two. Many are a combination of both.
Fowey Rocks Lighthouse, Southwest of Key Biscayne, Miami Florida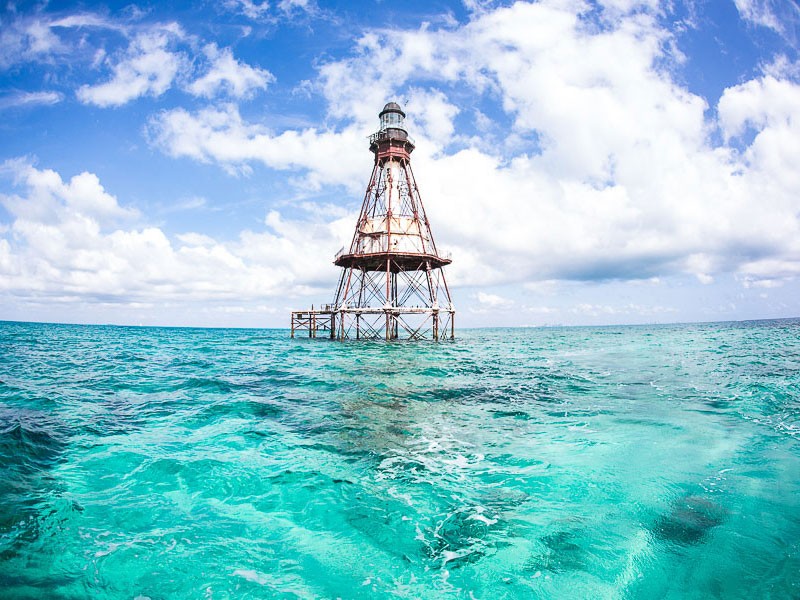 Built in 1878, this lighthouse witnessed decades of storms and wrecks, and is known as the "Eye of Miami." With neighboring shipwrecks, this is an excellent place to take the Seabob Miami and explore. Seven miles southeast of Cape Florida on Key Biscayne, coordinates: 25°35′26.2″N 80°05′48″W
Nixon Beach, Key Biscayne, Miami, Florida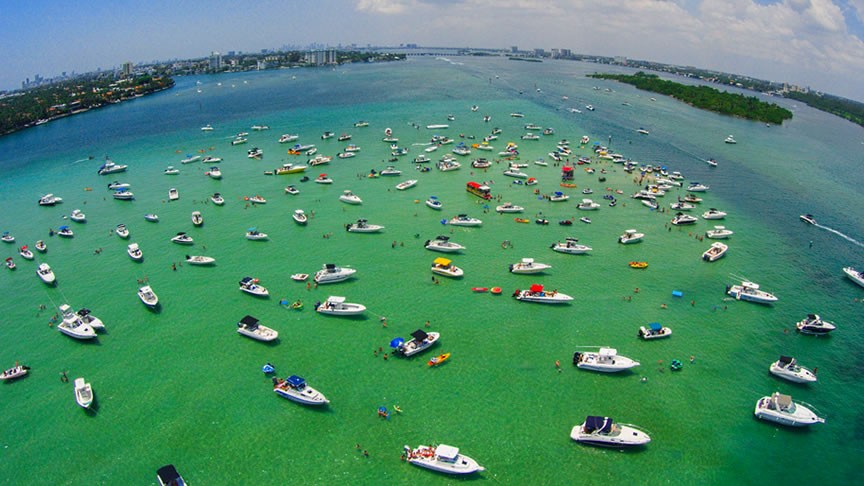 Beautiful scenery and clean water with a near by sandbar. Named after president Richard Nixon, because the sandbar runs parallel to his old house on Key Biscayne. Anchor up and you see this beautiful house on its own little peninsula where a president used to live. Coordinates: 25.6931° N, 80.1737° W
Elliott Key, Miami, Florida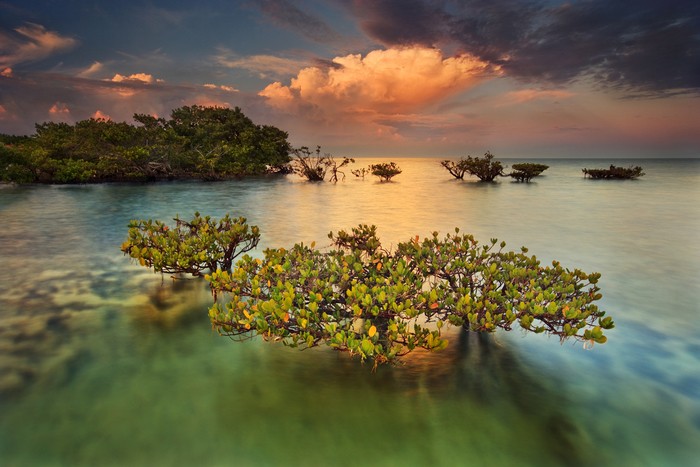 Elliott Key was used on a transient basis for millennia by Tequesta Indians, and later by fishermen and wreckers from the Bahamas and the lower Florida Keys. Elliott Key has a history of being a refuge for pirates and escaped slaves, with the chief one being the infamouse Black Caesar, who is said to have escaped from a slave ship, and used Ceasar's Rock, just southeast off the southern tip Elliott Key, as his base. The key was the site of dozens of pineapple plantations in the latter part of the 19th Century and the first half of the 20th Century, and once was part of the Islandia, the Florida city that never was. It's accessible only by boat. Beautiful mangrove trees, calm and crystal clear water, and gorgeous sea life. Great for Seabobs and diving. Coordinates: 25.4397° N, 80.2001° W
Staniel Cay, Exuma, Bahamas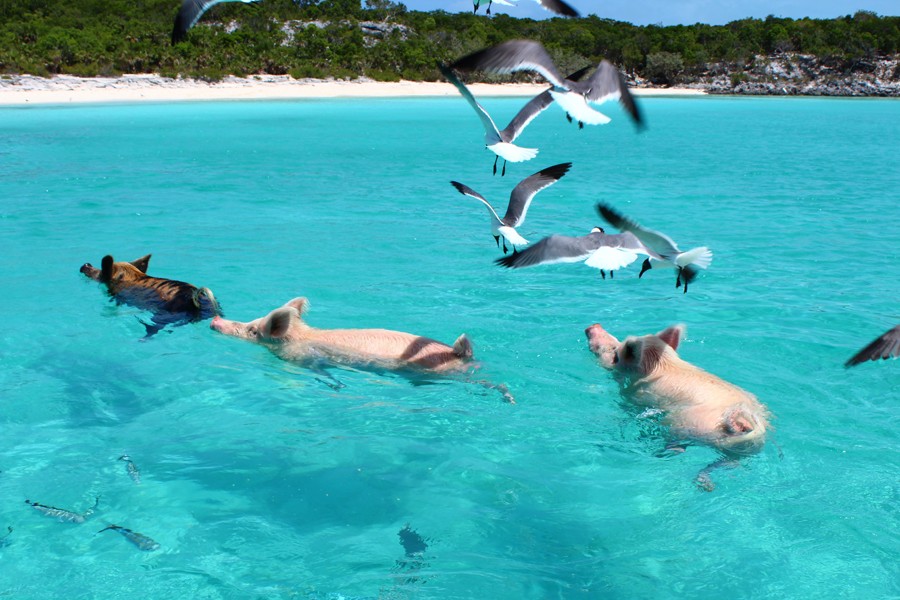 Staniel Cay gained popularity with the establishment of The Staniel Cay Yacht Club in 1956. In 1965, Thunderball Grotto, a limestone cave situated on the western coast of Staniel cay, was the setting of the James bond film Thunderball. Staniel Cay is in close proximity to Big Major Cay, also known as Pig Island, which is an uninhabited island populated by swimming feral pigs (can't make this stuff up). Take your Seabob and swim alongside some swimming pigs for an undoubtedly unique good time.
–
Honeymoon Harbor, Bimini
Lovely, pristine blue water, magnificent coral reefs, colorful fish, and friendly stingrays surround this small cay, just southeast of Bimini. This small piece of paradise is only accessible by boat.
–
Cat Cay, Bimini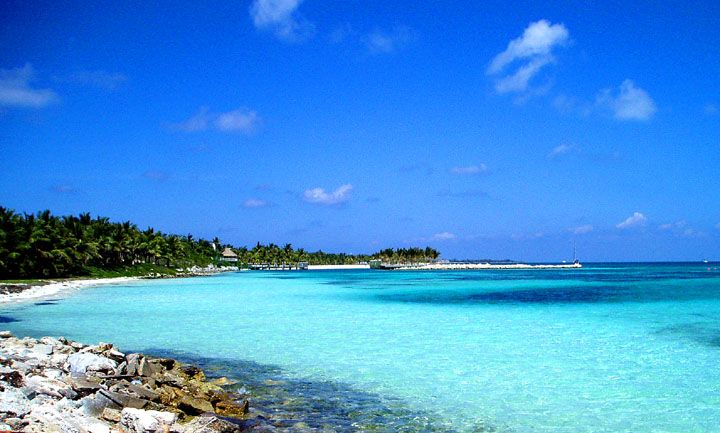 Another Bahamian island paradise with gleaming sands, crystal clear water, blue violet shadows of coral reefs, rock outcroppings, and shifting sandbars. A long and storied history of pirates attacking Spanish galleons en route to Cuba, US torpedo boats (PT Boats) seeking shelter in WWII, a simple man who looked after a lighthouse, and, later a portly millionaire from New York who would proclaim this island a paradise and start the private enclave that is Cat Cay today. Nearby you'll find a 120 ft. and 65 ft. shipwreck. See these and other shipwreck locations in the Bahamas, here…
Vieques, Puerto Rico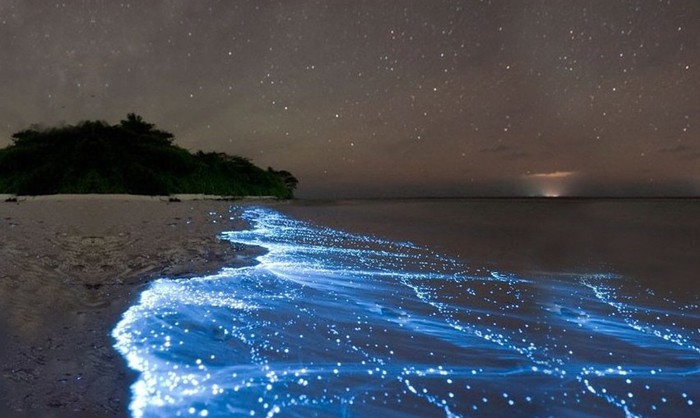 Vieques is a Caribbean island off Puerto Rico's eastern coast. It's known for boat tours of Bioluminescent Bay (or Mosquito Bay), where microorganisms give the water a blue-green glow. It offers secluded beaches and snorkeling, ideal for using your Seabob. Wild horses roam the countryside, much of which is preserved as the Vieques National Wildlife Refuge. Home of "El Fuerte de Vieques", a mid-19th-century Spanish fort and museum.
Culebra, Puerto Rico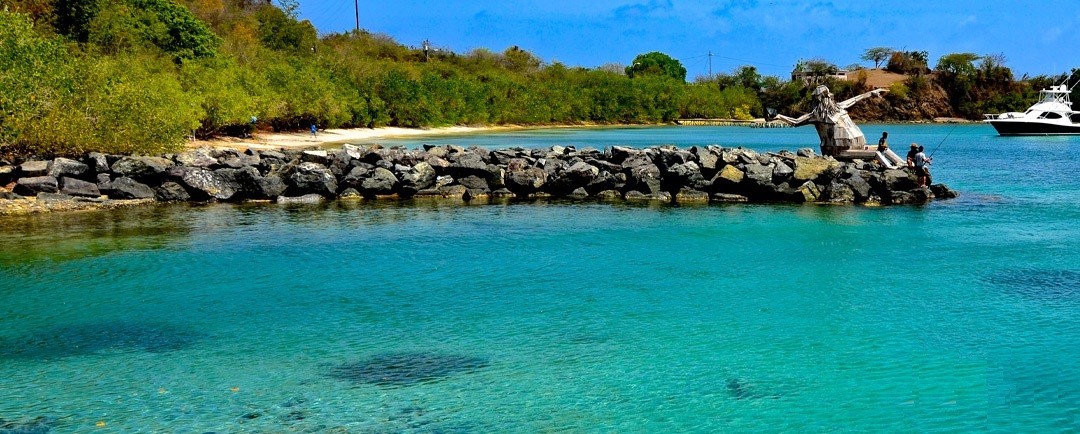 Culebra is somewhat of the anti-tourist destination, harboring no large hotels or flashy vacation bells and whistles. The beaches are stunning untouched stretches of white sand, great for taking out the Seabob, sunning, windsurfing and diving. The culture and architecture are just as colorful as the waters of the bright blue sea. Stroll around downtown for a truly quaint afternoon activity. Clear waters full of fish, sea turtles and rays.
Punta Cana, Dominican Republic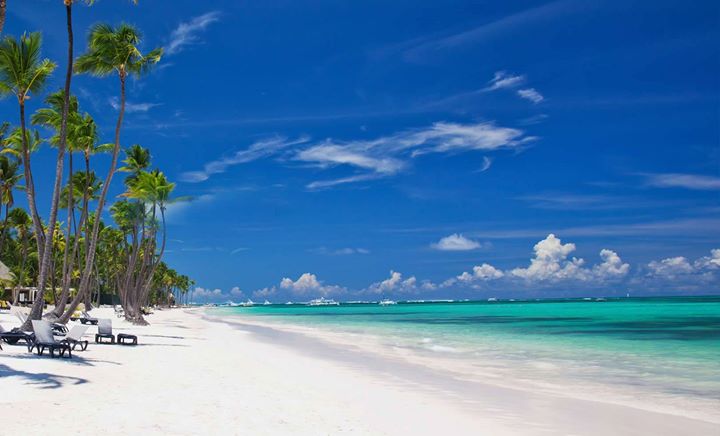 Punta Cana is blessed with one of the Caribbean's longest white sand coastlines, punctuated by sky-high palm trees. Luxurious all-inclusive resorts offer more of the traditional tourist getaway – including water parks, fine dining, beachfront bars and lounges, wellness spas, and gorgeous golf courses – but the clear Punta Cana waters are still the perfect place to bring out your Seabob to explore shipwrecks and underwater life.
Saona Island, Dominican Republic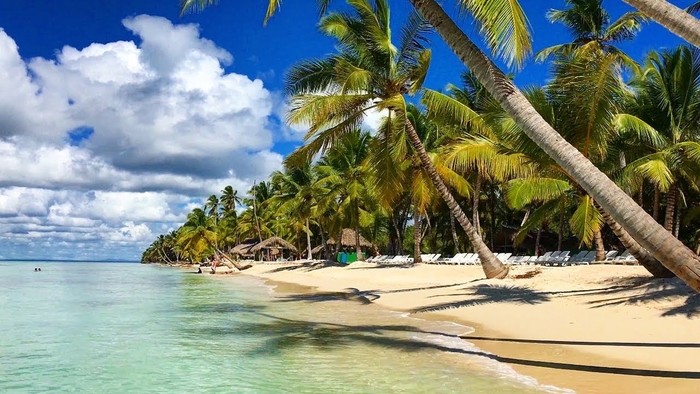 Another Caribbean oasis with super white sands and clear blue waters, Saona Island is a natural sanctuary for several species of migratory birds. Gorgeous caves, such as Cotubama, were named in memory of an indigenous chief of this region. During Christopher Columbus' second voyage to the Americas in 1494, he had with him an Italian, Michele da Cuneo from Savona, Italy, and named the island "Saona" in his honor.
Shipwrecks to Explore with your Seabob In Miami, Florida, Bahamas, DR, PR and the Caribbean
If you're into scuba diving and exploring wrecks, the Seabob can be your greatest companion. Explore deep wrecks for long stretches of time with the ability to explore with ease.
Here are lists of shipwrecks around Florida and the Caribbean that you can visit and enjoy:
Seabobs have a naturally buoyancy, which can be neutralized for deeper dives with the help of the Seabob Weights, specially made for this purpose.
When Ready to Buy Your Seabob, We'll Be Here – Citimarine Store, Authorized Seabob Miami Dealer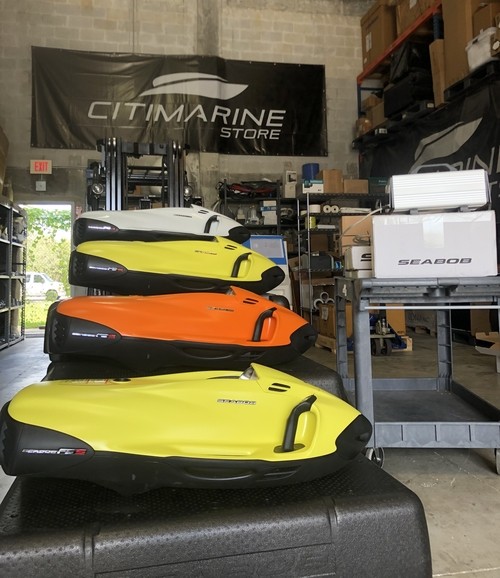 We've shipped Seabobs worldwide, to every continent. However, our strongest areas are here in Miami, Florida and neighboring areas – Fort Lauderdale, the Caribbean, Bahamas, Puerto Rico, Dominican Republic and Latin America.
We work closely with UPS, FedEX and DHL to ensure that our international shipping rates are the lowest possible. When ordering outside of the US, ask us for special discounted shipping rates on Seabobs, and we'll even cover part of the shipping ourselves.
If in the US, we'll cover the entire shipping to you, or you can pick your Seabob at our location.
With your Seabob you'll:
-Reach speeds never before reached with anything else
-Have complete control over maneuverability
-Be able to dive as deep as 100 feet or more
-Experience confidence in your new machine with a 2 year warranty and 24/7 live support
If looking to buy a Seabob Miami, Bahamas, Puerto Rico and Dominican Republic, see here! SEABOB
Find your Seabob Price, here or see below!
Seabob Miami Frequently Asked Questions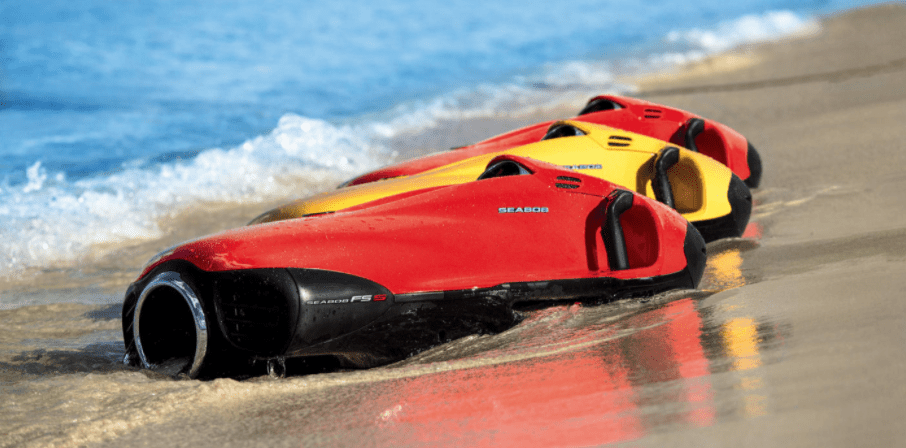 Here you'll find some frequently asked questions on Seabobs.
What is a Seabob?
The Seabob is an electric-powered, water-jet propelled underwater scooter that offers all-round high-performance. Its hydrodynamic shape provides for an astounding degree of agility in the water. Whether you are cruising, zipping through the water or diving. The Seabob will glide along powerfully with you aboard.
How Does a Seabob Work?
The Seabob's worldwide patented E-Jet Power System works according to the principle of water displacement. Water is rapidly drawn in by a powerful rotating impeller and forced out through the jet channel under high pressure. This allows the Seabob to propel forward at rapid speeds underwater.
How Much Does a Seabob Cost?
Here you'll find the Seabob Miami Price List for 2021. Sign up for Citimarine Plus to save big.
Model
Description
 Price
Seabob F5  
Speeds of 9.3 mph over water, 8.1 mph underwater. Steering & diving only require shift in body weight. Operates 60 minutes.
$9,415.00

$8,673.10 (Citimarine Plus Price)

Seabob F5 S 
Speeds of 12.4 mph over water, 11.18 mph underwater. Steering & diving only require shift in body weight. Operates 60 minutes.
$12,950.00

$11,929.54 (Citimarine Plus Price)

Seabob F5 SR
Speeds of 13.7 mph over water, 12.6 mph underwater. Steering & diving only require shift in body weight. Operates 70 minutes.
$17,480.00

$16,102.58 (Citimarine Plus Price)
How Fast Can a Seabob Go?
The Seabob has six battery-operated speeds / power levels, and can go from 9.3 mph (F5) up to 13.7 mph (F5 SR) on the surface and from 8.1 mph (F5) up to 12.6 mph (F5 SR).  The Seabob has the capability to come to a complete stop by simply releasing the propulsion trigger.
How Heavy is a Seabob?
The Seabob F5 is 63 lbs, the Seabob F5S and F5SR are both 77 lbs.
Are Seabobs Safe?
Seabobs are as safe as they come. A maximum speed and depth can be set for each Seabob. Seabobs are highly buoyant, so if anyone lets go, they'll naturally float the to the surface.
Where is the Best Place to Buy a Seabob in Miami?
At Citimarine Store of course! Located in Doral (NW Miami-Dade), near the Turnpike and not far from the 836 Expressway, we are just a short trip from anywhere you may be located in Miami, FL or South Florida in general. With our great deals on Seabobs in Miami (and anywhere else for that manner), well worth checking us out! See our available Seabobs here, or contact us here for more info!
We ship as well. Within the US and internationally!
Have a good one!
Citimarine Store
3300 NW 112th Ave, #4
Doral, FL 33172
1-(800)-766-5256
CitimarineStore.com
–
seabob bahamas,seabob dealer miami,seabob dominican republic,seabob miami,seabob puerto rico