Boating – The Essentials For Onboard Social Distancing
As part of the boating community around the world for the past 10+ years, we have been paying attention and monitoring developments regarding this pandemic and trying to find a way to contribute or help during this devastating time period. It's been suggested by government officials and healthcare organizations around the world that the best way to prevent the spread of the Coronavirus is to avoid close contact with other people or by "Social Distancing".
Being out on the boat provides complete isolation from the rest of the population, and with everyone needing to practice "social distancing" during this tough time due to the coronavirus, not only will you be doing what you regularly enjoy, but you'll also be helping out the situation in one of the most win-win ways possible.
That's why we put together this guide "Boating – The Essentials For Onboard Social Distancing" with essential items and important safety equipment to have onboard for those who are thinking about staying offshore until the Covid-19 storm passes:
Long-Term Onboard Stay Essentials:
While it might be necessary to visit local coastal businesses on occasion to pick up essentials and refuel if necessary – if planning on staying out for longer stretches of time in order to play your part in "flattening the curve", you should consider having all of the following onboard. (Note: Check out the best boating apps / fishing apps to help assist you on your long stay!).
Watermakers for an Endless Supply of Drinking Water and Showers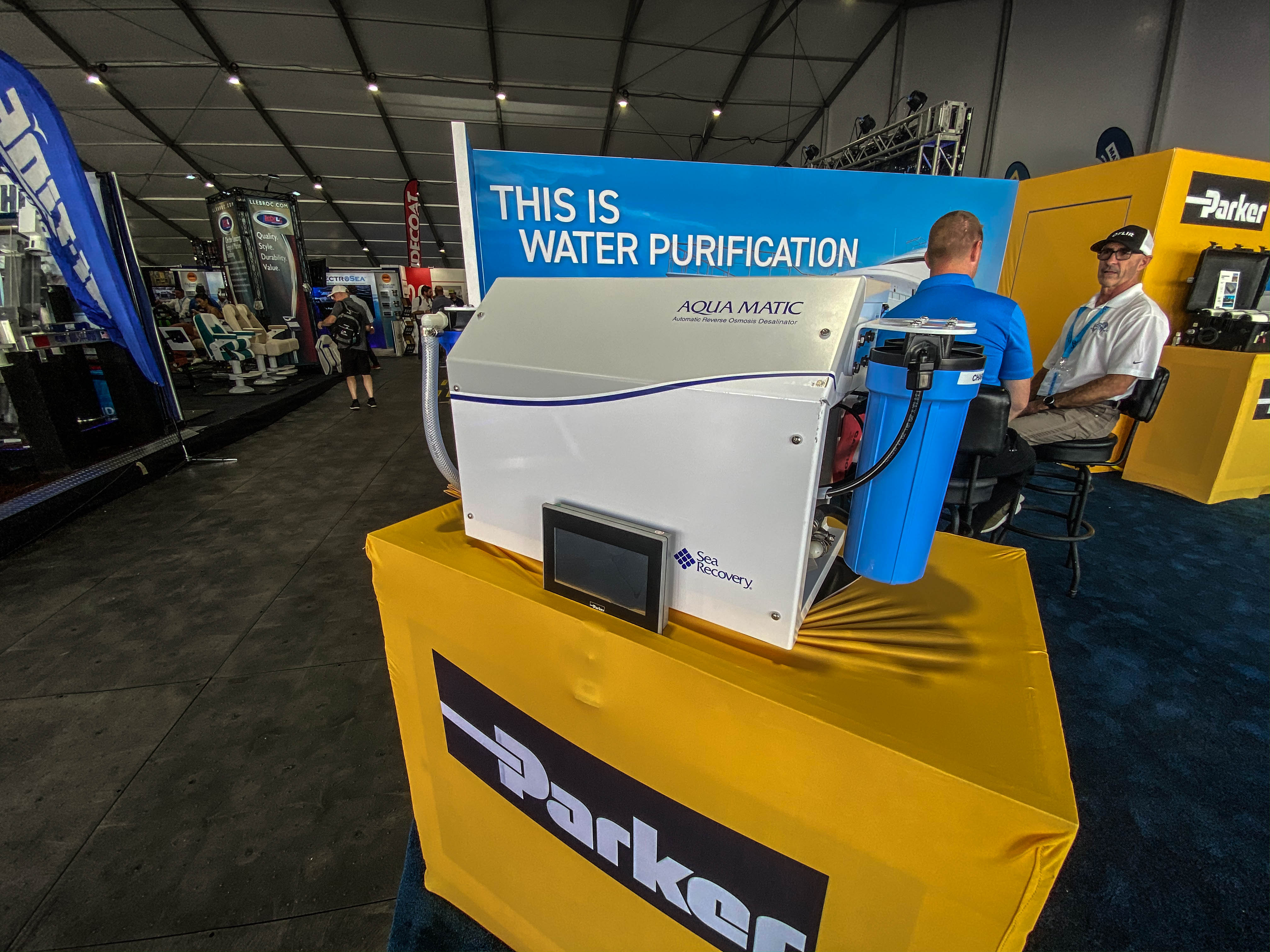 Unless you are Social Distancing near an island with a fresh water spring or some underground fresh water river (and even then, you can not be 100% sure of the safety of the water), you will need a marine watermaker onboard in order to provide you with clean, potable water for drinking and taking showers.
Watermakers remove the salt and other impurities from the water through a desalination process called reverse osmosis. Reverse osmosis also not only removes salt from the water, but bacteria, viruses and other microorganisms too. There are many models and brands out there, some are compact units, and others are modular in case you need to squeeze in the watermaker in a tight space. 
For more information on reverse osmosis and top watermaker brands, see here:
Guide To Watermaker Parts & Accessories
Little Wonder Watermakers – Their Benefits and Advantages

Keep your Electronics Powered With A Gas or Diesel Marine Generator and Solar Panels

If planning on being out at sea for long periods of time, whether on a sailboat or powerboat, you will have to keep your batteries charged and electronics up and running. One of the most powerful and reliable methods of keeping the power going on your boat without having to keep the engine running is a marine generator. We carry all of the top brands of marine generators, including Cummins Onan, Kohler and Westerbeke. Check out our Best Marine Generator guide for some guidance here.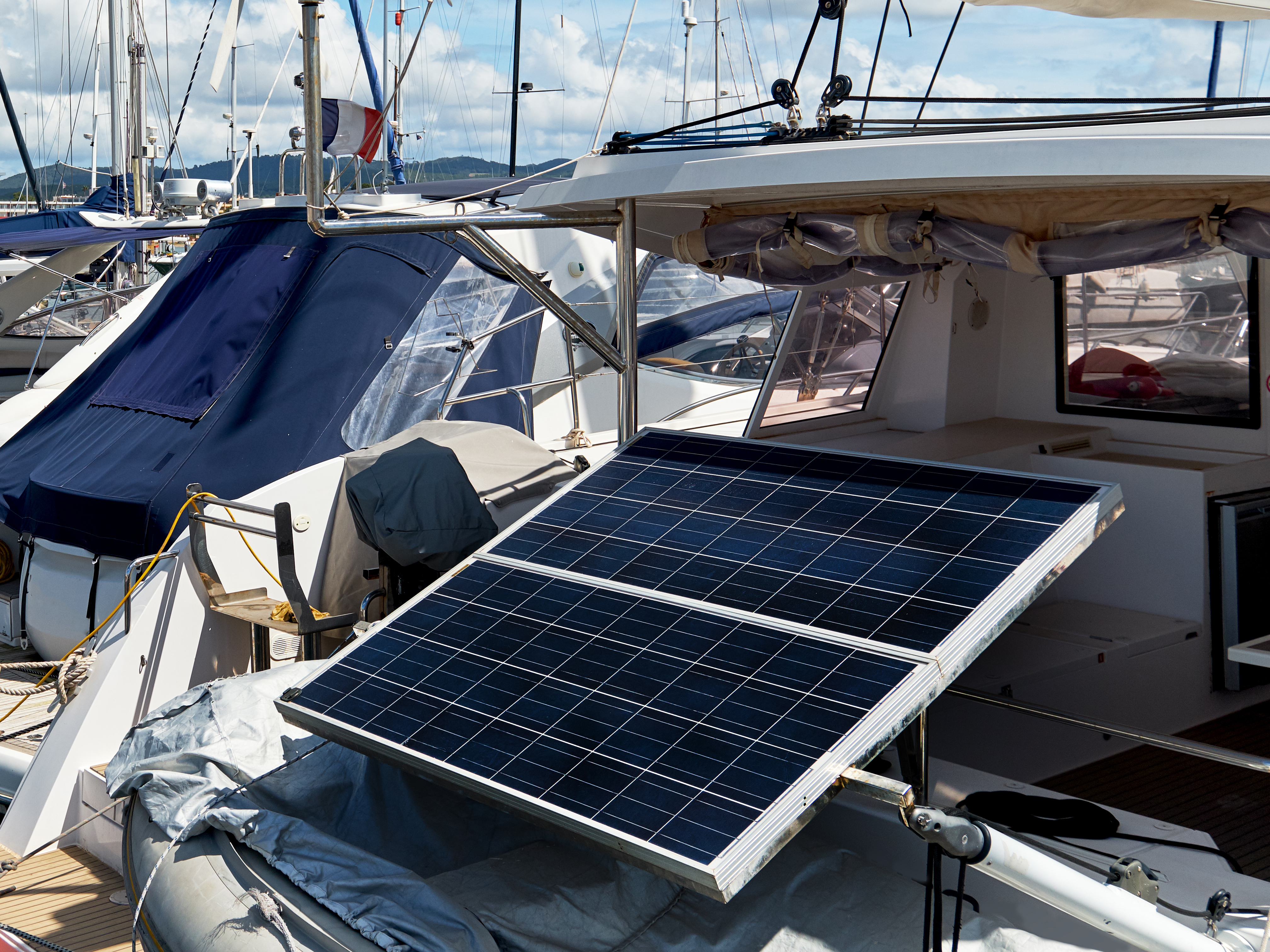 Another solution is to go with marine solar panels. You will basically have an unlimited power source coming from the sun, that will recharge your batteries, so you can later use them to power your electronics, and other components of your boat. More on how Solar Power can work on your boat, here: 
Solar Panels for Boats – Complete Guide to Marine Solar Power  
The best solution is to go with both solar panels and a gen set. Solar panels sound like the ideal solution, not requiring fuel and a much more green, environmentally friendly option, however, should you run into stormy / cloudy whether, you will get into trouble. While most solar panels work even in cloudy conditions, they will lose a significant amount of their power. If your boat and budget can handle it, go with both solutions. Run the panels to charge your batteries for as long as possible, and have the gen set as the back up. You can also use the solar panels as a supplementary power source.

Safety & First Aid Equipment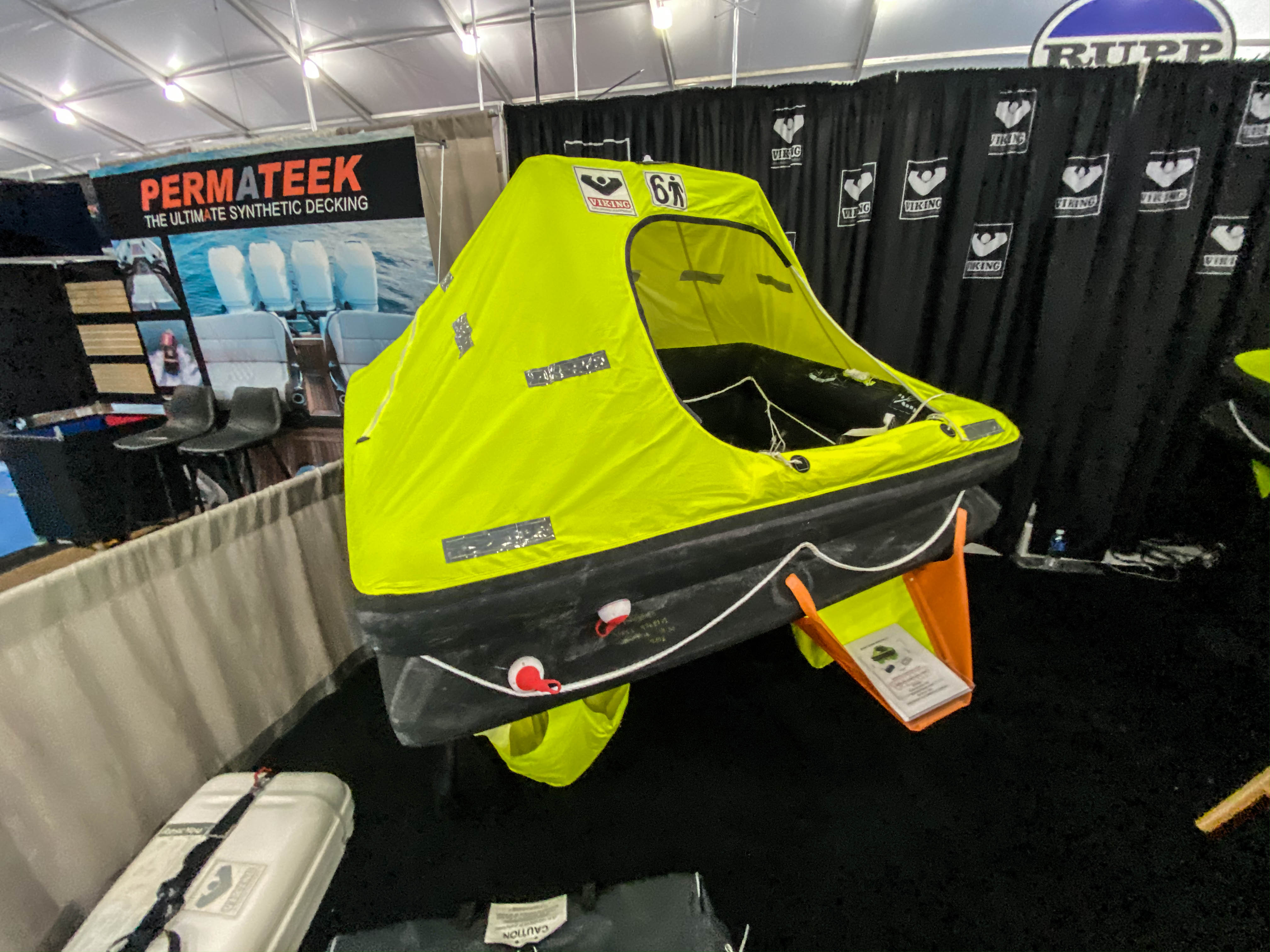 Here is a reminder of some of the safety items you should have in your boat whenever you leave port. US Coast Guard requirements vary depending on your vessel's size, but here are the basics:
You Must Have:
Life jackets or Personal Floatation Device (PFDs)
Throwable floatation device
Visual and sound signaling devices
Medical kit
Life Raft
Anchor
Bailing device or bucket to dewater and stay afloat
Oars or paddles
Cellphone
VHF radio
Knife
Diving mask
Heavy duty / waterproof flashlight
Skier or diver down flag
For a convenient, downloadable Pre-Departure Checklist, see here! 

Brownie's Third Lung – Your Assistant in Supplementing Your Food Supply
If looking to extend the amount of time before you need to head back to shore for food, just look to the waters beneath you – fish, clams, mussels, lobster, crabs… depending on where you are, you should have access to all sorts of delicious seafood. Just takes a bit of practice and luck.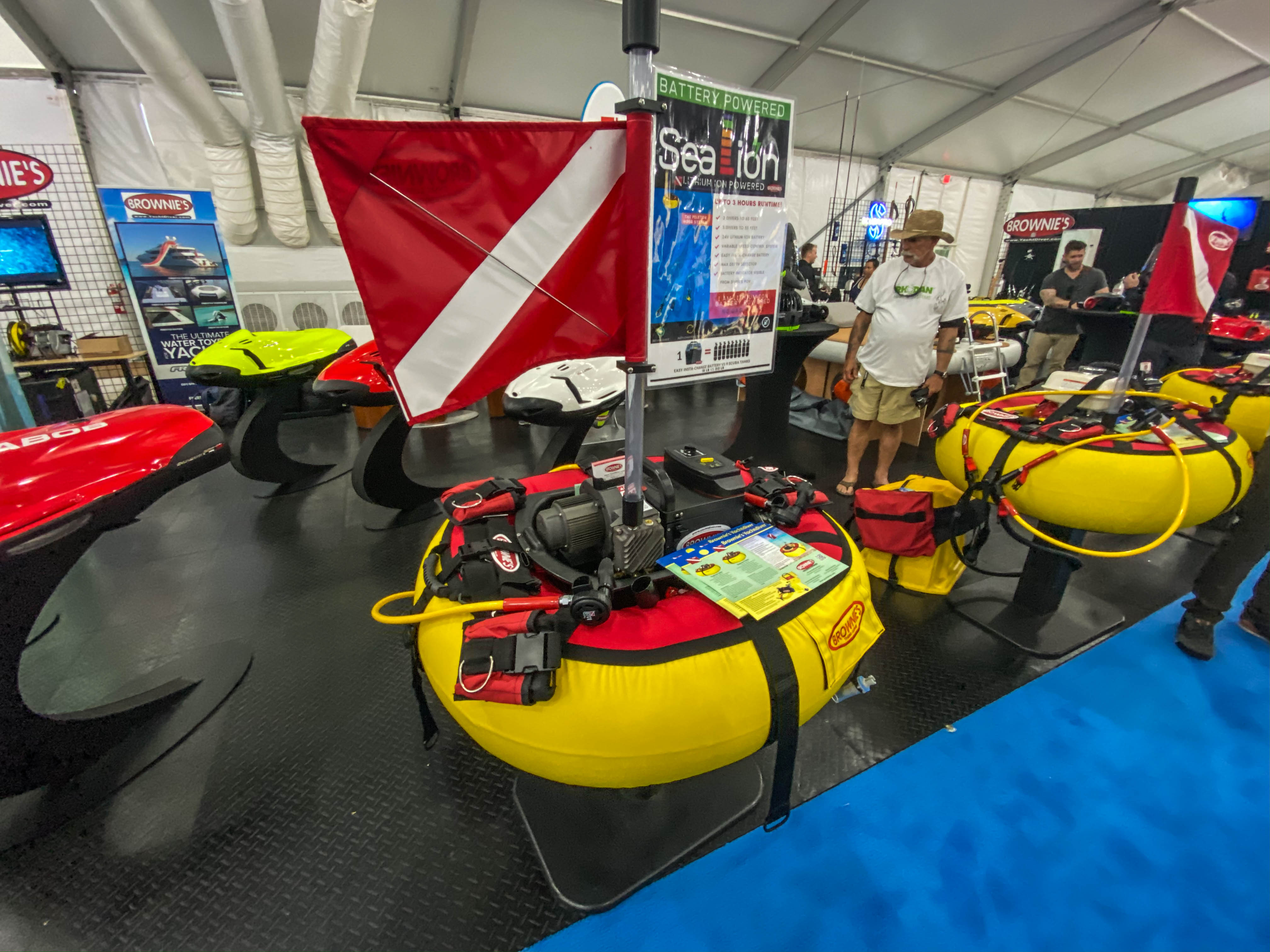 One of the best assistants in if spearfishing or lobstering is an air supplied diving hookah.
These air compressors (gas or electric-powered) allow you to dive for long periods of time without needing to go up to the surface for air, allowing you more time to find dinner. Thanks to the solar panels or gen set you have onboard, you'll be able to keep an electric-powered diving hookah running for as long as you need it.
And besides the functional use of these diving hookahs, they are a lot of fun and will provide some recreation, helpful to keep you from going stir crazy!
Check Out These Other Resources That Will Help You Make the Most Of Your Social Distancing Time While Out At Sea!
Questions, comments? We're here!

Citimarine Store
3300 NW 112th Ave, #4
Doral, FL 33172
1-(800)-766-5256