Internet For Boats – Your Guide to Boat Internet Connection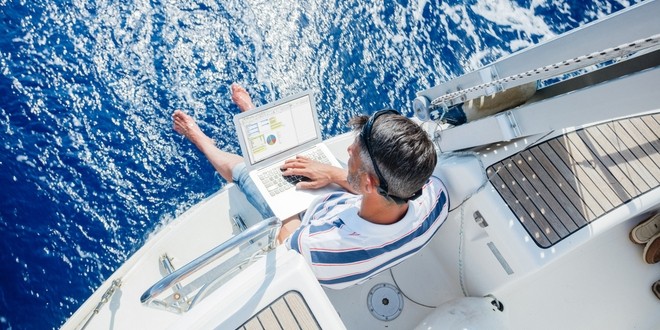 In this day and age, it's becoming ever more difficult to "disconnect" from it all… We need access to the our news… emails… work…  maybe even the occasional Facebook. And if we don't have this access? We can feel stressed or anxious.
When boating, a time when we are meant to be worry free… as much as we probably need it, we may not want to fully disconnect.
And if cruising with the family, your internet demands will undoubtedly be even higher…
A combination of Netflix, YouTube, or HBOGO now may be added to your list of boat internet requirements. But no worries. Whatever your price range and internet requirements are, there are ways to stay connected while out at sea. I will provide with you with some internet solutions to stay connected while out cruising, as well as some recommended devices to support each option.
Your three main options for onboard internet, at least for full boat internet access as is needed to stream shows and movies, are:
Connecting with marina WiFi
Using and amplifying cellular data
Satellite
I will go into each of these solutions, as well as their pros and cons, below.
Note: Note, if looking to purchase the different components needed to set up internet on your boat, including components to boost cell and wifi signal, see here: Marine Wifi Boosters – Marine Cell Signal Boosters. For specialized help getting what you need to set up internet on your boat, contact us here.
Most Common and Least Expensive Boat Internet Solution – Marina WiFi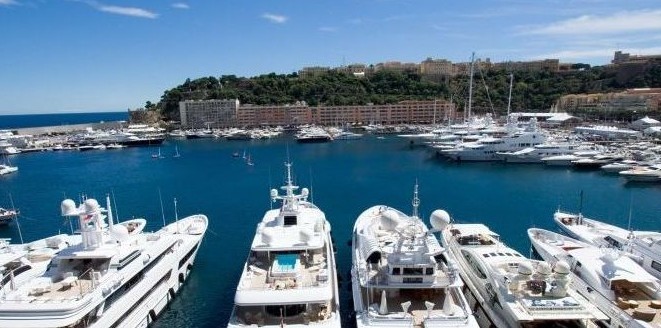 If close enough to shore, most marinas provide WiFi, but to varying degrees of signal quality.
An issue with marina WiFi signal, even when at its strongest, is that when pulling away from the marina, the WiFi signal can quickly diminish. This is where a WiFi antenna / extender can come into play, and help strengthen the signal for longer.
As to the distance that a WiFi signal can be strengthened using a WiFi extender, be wary of a product manufacturer's claims. A strong hotspot signal, good whether conditions, low interference and a direct-line-of-site are necessary to reach the max distances claimed. But regardless of any possible discrepancies between max distances claimed and actual range provided, WiFi signal range is generally greatly improved with an extender.
I will share a couple of popular models of marine WiFi antennas and extenders. Bear in mind, setting up internet anywhere is not always a simple task, and even more so on a boat, so some extra equipment may be necessary to complete your installation. However, this will give you a basic idea of what you'll need for boat internet using WiFi.
Note: Should you need more detailed instructions as to what equipment you need and actually setting up your system, feel free to contact us or chat with us below, and one of our electronics specialists will help you complete your on-board internet connection. Also, feel free to click on any of the links in the products below to take you to the products for purchase, if interested.
Shakespeare WiFi2 WebWhip Long-Ranged Wi-Fi Receiver WITH Weatherproof Metal Housing – $309.00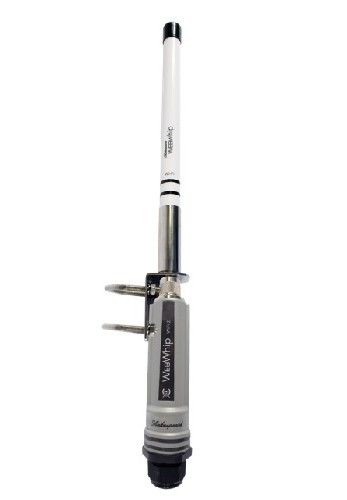 The Shakespeare WiFi2 WebWhip – a fully integrated and waterproof Wi-Fi antenna, radio and router – increases the coverage of public hotspots by up to to 7 miles by creating a local Wi-Fi hotspot with any standard Wi-Fi router. Access the internet onboard directly through LAN or wirelessly. Manage the network without any software installation through any device with a web browser. 100+ Mbps throughput.
Wave WiFi Rogue Pro WiFi Extender – Starting at $439.00 (Single Band)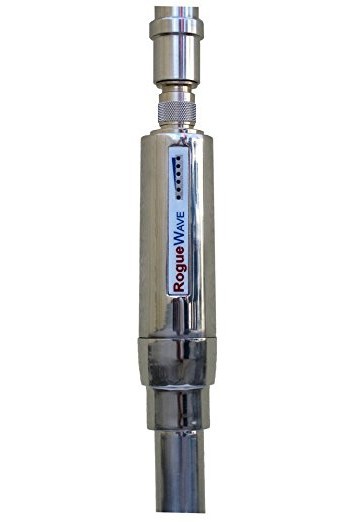 The easy-to-mount, marinized Rogue Wave Pro by Wave Wifi can be connected directly to any WAN ethernet enabled device, router or switch. When connected to a wireless router, the Rogue Wave Pro DB provides Internet connectivity for numerous wireless devices aboard the boat. There is no software installation and all operation is web-based.
Wave WiFi Rogue Pro products are said to provide outstanding performance because of the firmware embedded in each unit that permits the user to scan for hotspots and provides a detailed diagnostic of the quality of each signal. 7 mile range in optimum conditions. Connects to both 2.4ghz and 5ghz marina networks.
Wave High Performance WiFi Access System – Starting at $1,879.00 (Single Band)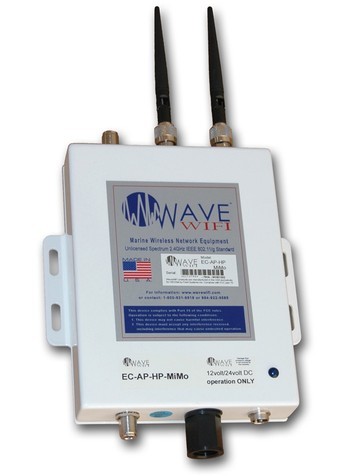 Wave EC-HP High Performance Wifi Booster produces the highest allowable output power of 1 Watt allowing WiFi signals to be received up to 12 miles from a solid hotspot with direct line of site. It also allows a wireless hotspot to be created around the vessel.  It is an ethernet converter (EC) so a direct connection can be made to any ethernet enabled device, resulting in flawless performance as a standalone system or integrated into the boat's network. The built-in amplifier supplies maximum receive sensitivity (-107dBm @ 11Mb/s). Includes antenna and cables.
The Wave EC-ER (Extended Range) is available at a lower starting price of $1,129.00, and still provides a major 800mW boost in signal (estimated 10 miles).
When WiFi's Not Available? Switch Over To Your Cell Company's Data Plan And Boost The Signal!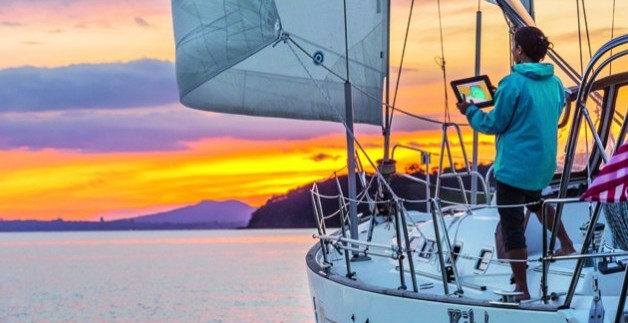 Once out the range of a WiFi hotspot, you can switch over to a cell phone's data/LTE plan, and boost the signal even further with a cellular booster. You can access cell internet on your boat for as far out as 8 – 10 miles from shore.
This method of providing boat internet via a cell company's data plan generally comprises of the following pieces of equipment:
Sim card – Sim cards may be purchased in several different ways. Your own cell company may allow you to "add a line" for little cost, and just get a bigger data plan that fits what you need. Certain companies have data plans for regional areas, so you may wish to consider purchasing a sim card for that specific area. Others have international data plans and rates. More on that below.
Modem that can read sim cards
Marine cellular antenna to better receive the signal
Cellular signal amplifier to amplify the strength of the cell signal
Whether you have a WiFi or cell connection, you will need a router to "route" the internet to your devices. Many routers allow you to automatically switch between WiFi and cell connection, based on availability, giving priority to the WiFi. More on that below as well.
Recommended cellular signal boosters and parts:
Digital 4′ Cellular 9DB Dual Band Cellular & WLAN Antenna (1183-CW) – $249.00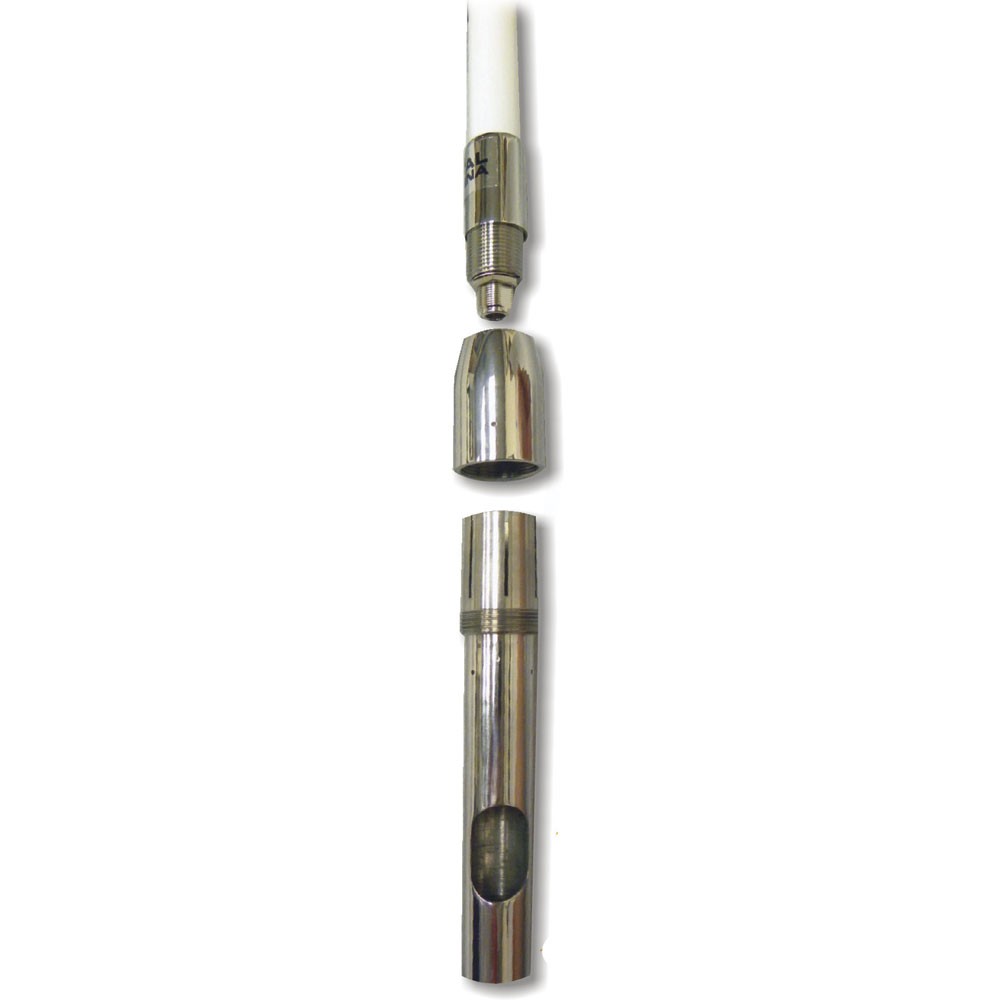 Digital Antenna's dual band cellular antennas improve signals on cellular (824-894 MHz) and PCS (1850-1990 MHz) bands. They are omni-directional, transmitting and receiving signals from all directions, which provides you with 10 times the signal strength of a cell phone used by itself. With a powerful 9dB gain and professional marine grade construction, these 4′ cellular antennas deliver high performance that will last for years. Each antenna is designed for easy connection to your cell phone or cell signal amplifier.
Digital Antenna 4′ Dual Band Cell Antenna (1183-CW) comes with a collet ferrule to ensure no cable twisting and allows the antenna to be removed when needed. A tapered collet securely locks the Digital Antenna's 1183-CW Antenna to the bottom ferrule which mounts standard 1″-14 threads. Made in the US with 316 surgical stainless, UV stable high gloss finish and precision soldered components. Sleek, rugged design.
Shakespeare SuperHALO Cellular Booster Kit (Antenna & Amplifier) – $1,059.00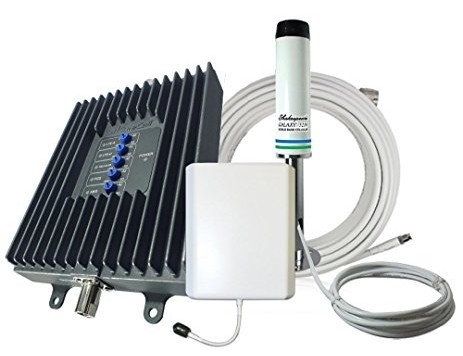 The Shakespeare SuperHALO Cellular Booster Kit is a marine grade 2G, 3G, 4G and LTE voice and data cellular reception solution. Its 5-band compatibility makes it compatible with AT&T, T-Mobile and Verizon networks. The Super HALO is optimized to boost cellular reception for your boat with support of 10+ users simultaneously and an indoor antenna to direct the signal where you really need it. High quality metal construction so it is durable and resilient.
The kit includes:
Galaxy 5239 outside omni marine antenna
50dB adjustable marine booster / amplifier
248W-M inside panel antenna
110W-M 10-ft inside patch antenna
Cables and power cord
Options For Sim Cards / Data Plans When Using A Cell Signal For Boat Internet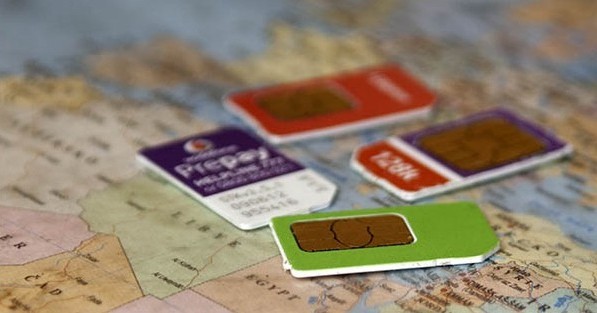 As mentioned above, you can use the sim card from your phone, purchase an extra sim card from your company, or find a sim card that works in different areas. Ben Ellison from Panbo.com recommends 4G Antenna Solutions which provides cellular internet connectivity to rural areas, or using a local cell provider when traveling in different areas, for instance, BTC when in the Bahamas. These can be purchased pre-paid, post-paid, or pay as you go.
Other companies provide international SIM cards which can be used around the world, such as these. However, purchasing local SIM cards will be more cost effective and provide better quality service in general, and can be swapped out of your modem when switching between areas.
When it comes to modems that can read the SIM card, you may require one that is "unlocked" for more carriers (cell phone companies), especially if traveling to different regions. Unlocked versions of the modems can be found on eBay.
Netgear has a couple of solid options:
NETGEAR LTE Modem LB1120 4G LTE Modem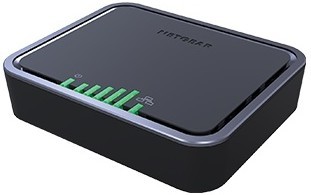 NETGEAR LTE Modem LB1120 is a simple LTE connectivity solution that connects directly to your router, switch or computer and provides an automatic 4G LTE or 3G fallback broadband connection, with download speeds of up to 150 Mbps. You can plug in your wireless router and share connection with all your WiFi and wired devices.
Other suggested router: Wave WiFi MBR 550 Cellular Router – With Cellular Failover
NETGEAR AirCard 340U USB Modem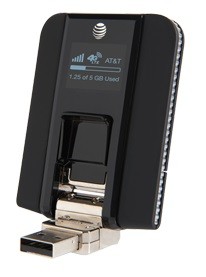 NETGEAR's AirCard 340U USB Modem provides download speeds of up to 100 Mbps and upload speeds up to 50 Mbps. The helpful LCD display shows how much data you have left, as well as network and signal strength info at a glance.
Router – Bringing Your WiFi and Cell Data Internet Together, and Administering It To Your Devices
A key piece of equipment you'll need to finalize the setup of the internet on your boat is the router.
After pulling in signal from your antennas, either via WiFi or cell data, and properly converting it, you will need to have this connected to a router, which will then share the internet signal to all your devices onboard.
One highly recommended router is the Pepwave Surf Soho by Peplink.
PEPLINK Pepwave Surf Soho Router – $199.00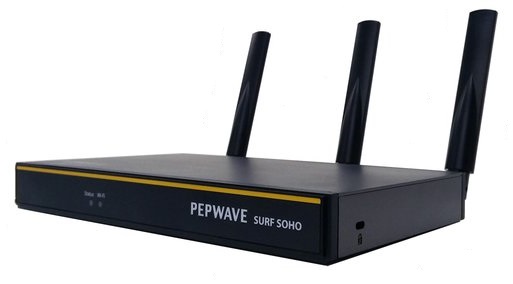 Peplink enjoys a good reputation for high-quality hardware, durability, good features and ease of user interface. With the Peplink Pepwave Surf SOHO Router, you can connect to the Internet using a USB cellular modem, Ethernet, or Wi-Fi.
Hook the Surf SOHO up to your WiFi and cellular connections, and it will allow you to set priorities so that if there is WiFi available, it will connect to the WiFi. Then if WiFi becomes unavailable, it will automatically switch over to your cellular connection. Once WiFi is available again, it connects back up, always keeping WiFi as the priority.
How Boat WiFi Systems and Cell Internet Setup Will Look
Now that you know all of the main equipment needed to setup internet on your boat using WiFi and cell signals, here's an illustration showing the basic components of a WiFi and Cell Signal internet setup on your boat. Please note, this is just a simple illustration, and there may be extra components needed to complete the system: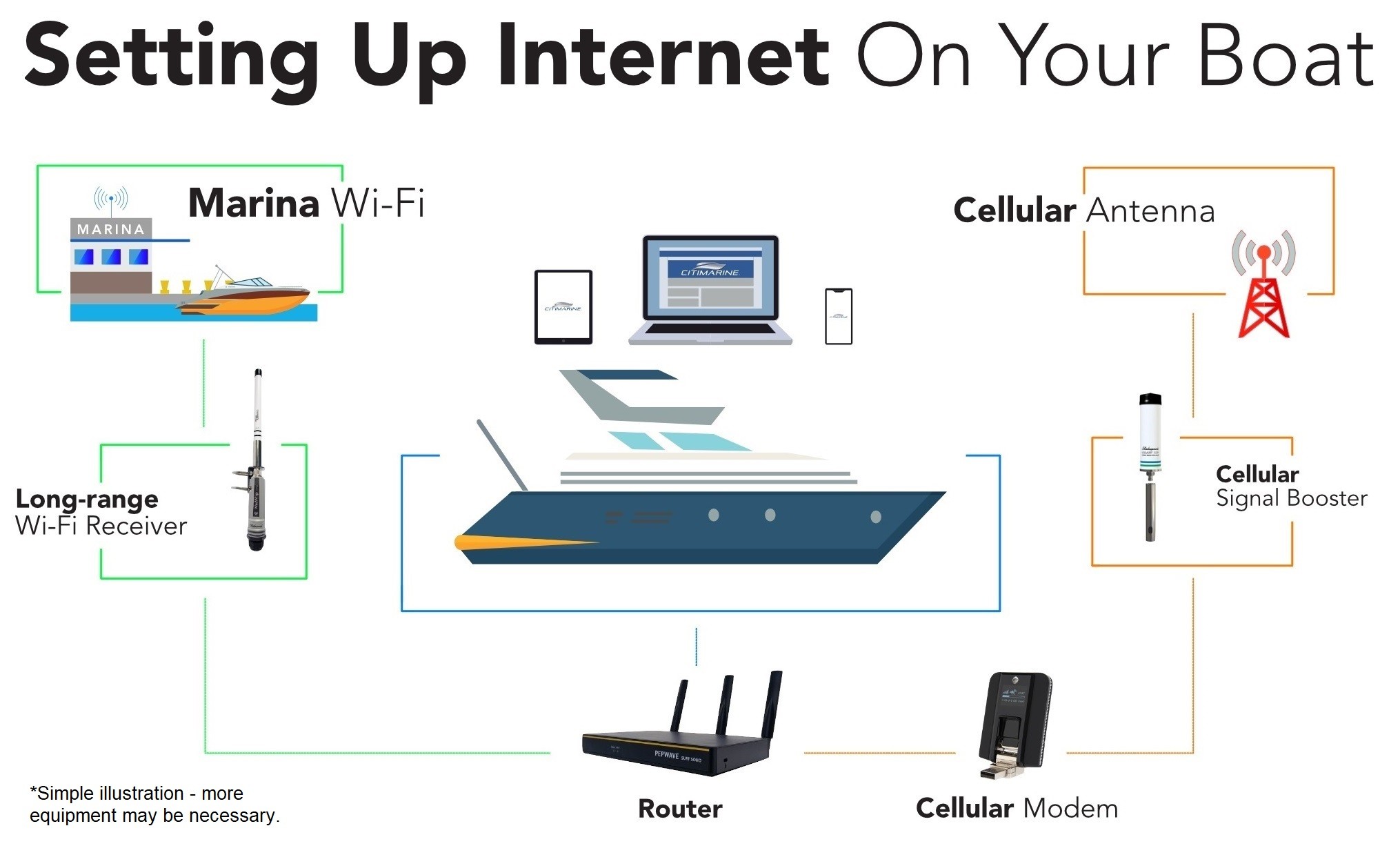 How To Get Internet Anywhere Around The World – Marine Satellite Internet Service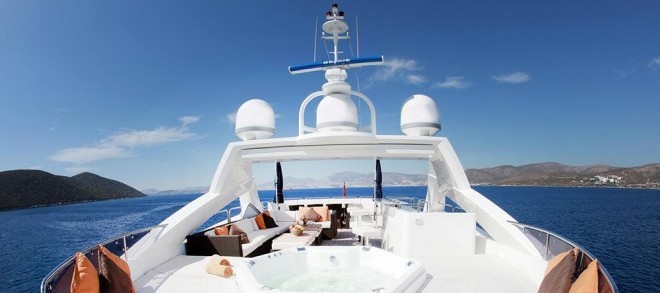 WiFi and cell service – with the proper equipment – provide excellent internet if close enough to the hotspot / shore. But once out of the hot spot range, and cruising 10 miles or beyond from shore, your only option for internet is satellite.
While the most steady boat internet service, and available pretty much anywhere, satellite internet dishes and services come with a heavy price tag – substantially more than any other option. If you rarely venture offshore, your WiFi and cell internet solutions will be more than good enough, but if you can afford it, and would like to stay connected while traveling significant distances offshore, then satellite is the way (and only way) to go.
The satellite dish itself will cost no less than $1,500, and can go up to as high as $50,000. Monthly costs can be quite high as well. Premium boat internet, but comes at price. For more information on marine satellite and pricing, this is a helpful article.
To give you a rough estimate on the cost of the equipment and monthly charge for service, please see the table below. We carry KVH, Intellian and Iridum dishes, so if interested in adding satellite internet service to your boat or yacht, please contact us or chat with us below for best pricing.
| | | | | |
| --- | --- | --- | --- | --- |
| Manufacturer | Type | Hardware Cost | Speed | Price / Month |
| Iridium | Sat | $4800 | 128 kbps | $50 – $1000 |
| Furuno Inmarsat | Sat | $11000 | 432 kbps | $106 – $2000 |
| Furuno Inmarsat | Sat | $16000 | 432 kbps | $1060 – $2000 |
| Inmarsat | Sat | $6000 | 150 kbps | $106/5MB |
| Raymarine | Sat | $2500 | | $995 |
| KVH | Sat | $13000 | 2 Mbps | Starts at $49 |
| KVH | Sat | $30000 | | $995 |
| Inmarsat | ISAT | $1400 | 384 kbps | $59.99 for 10 MB |
| Ground Control | BGAN | $14200 | 464 kbps | $69 – $995 |
Get and Stay Connected Onboard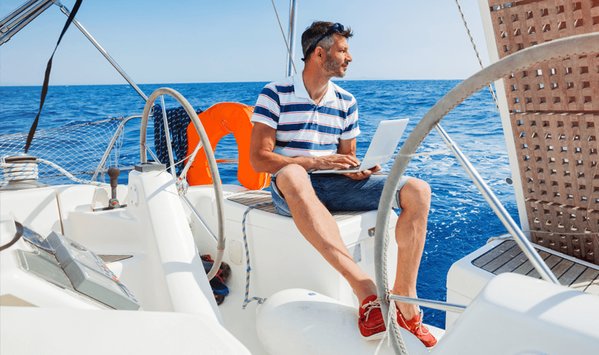 Hopefully this internet for boats primer will give you a better understanding of what it takes to stay connected while out at sea. You have plenty of internet solutions for your boat, depending on how much you are looking to invest, and where you will be traveling. And remember, if you have any questions, we're here to help.
For different products to help setup internet on your boat, see here: Marine Wifi Boosters – Marine Cell Signal Boosters
Have a good one!
CitimarineStore.com
3300 NW 112th Ave,
Doral, FL 33172
(800) 766-5256
sales@citimarine.com

Related Posts & Products:
best internet solution on boat,best products for boat internet,boat internet,getting internet on boat,how to get internet on your boat,improving wifi signal on boat,internet for boats