Little Wonder Watermakers – Their Benefits & Advantages!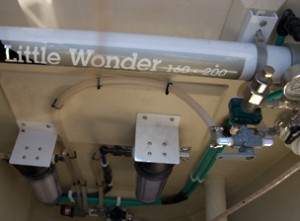 The Little Wonder Watermaker is an indispensable friend when out in the open ocean.
Produced by Village Marine, the Little Wonder watermaker is able to produce 7 to 8 gallons per hour (GPH) of perfectly drinkable water, out of even the saltiest of salt waters (up to 32,000 parts per million in concentration of salt in the water).
Ah, the beauties of science… Little Wonder watermakers, along with other desalination systems like the Sea Quencher line, also by Village Marine, use the process of reverse osmosis in order to transform salt water into fresh, drinkable water (also perfect for long showers and other usage!).
How Watermakers Work – Reverse Osmosis in A Nutshell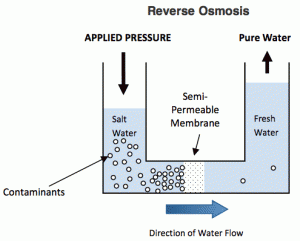 Harnessing the powers of reverse osmosis was first developed by observing nature. The process works when a semi-permeable (porous / penetrable) material naturally separates a solution into pure and concentrated parts as it passes through the material, acting almost like a filter.
Seawater contains many kinds of solids, the vast majority being common table salt. The main goal of any desalination process is a significant reduction in these solids.
In reverse osmosis watermakers (desalinizadores, or removers of "sal" = salt), solids are blocked from passing into the pure drinking water tank, and are carried along the membrane surface and eventually drained from the system.
Parker Village Marine, Manufacturer of Little Wonder – Who NASA, Navy, The Army and FEMA trust for their Desalination Needs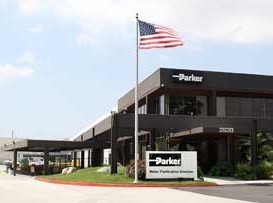 Parker Village Marine (VMT), has a storied and decorated history.
For more than 30 years, Parker Village Marine has developed desalination systems and watermakers not only for recreational boaters, but for some of the most challenging environments – the middle of the ocean, 800 feet below the sea, offshore oilrigs, deserts, and disaster areas.
NASA and FEMA relied on Parker Village Marine to develop a self-contained reverse osmosis systems for it's disaster relief program. The Navy requires water of the ultimate purity for their submarines' nuclear reactors, and have selected Parker to do so.  The army relied on Parker Village Marine to keep their hospital going when Hurricane Katrina hit New Orleans.
No one knows watermaking better than Parker Village Marine. And if you're a recreational boater, you too can enjoy their freshwater system manufacturing genius in their smaller Little Wonder models, for $5k or less!
Benefits of The Little Wonder Watermaker
Little Wonder watermakers are small, high efficiency (low power usage), easy to install, and even easier to operate. Thanks to high quality manufacturing processes and materials, Little Wonder watermakers ensure safety of drinking water and a long life of dependable service.
Some cool features of the Little Wonder:
Titanium high pressure pump unaffected by corrosive properties of sea water
Flowmeter to monitor GPH of drinking water being produced
Controls allow change of operating mode from cleaning/rinse to reverse osmosis
Permanent magnet motor assures long life
High-rejection water membrane
Manual freshwater flush
We have the Little Wonder Watermakers for sale, here…
–
Little Wonder Watermaker Parts & Accessories
We also carry a full line of watermaker parts, which can also be used in the Little Wonder along with other watermakers, where applicable (make sure to call us to make sure if it fits with your model).  These include:
Village Marine's Salinity Probe, to ensure safety of drinking water
Filter Housing O-rings
Membrane O-ring Kits
Carbon flush Filters
Cleaning & Preservation Kits
25 Micron Filter Elements
Additional Membranes
For these Little Wonder / Watermaker parts & accessories for sale, click here…
For the full list of yacht watermakers we have, from all brands, such as Parker Racor, Village Marine & HRO, see here: Marine Watermakers For Sale
Any questions or comments, don't hesitate to contact us!
Have a good one!!
CitimarineStore.com
3300 NW 112th Ave,
Doral (Miami-Dade), FL 33172
(800) 766-5256
info@citimarine.com
–
little wonder parts,little wonder water maker,little wonder watermaker,marine water makers for sale,yacht watermakers