New Raymarine Lighthouse 3 Guadalupe Operating System Update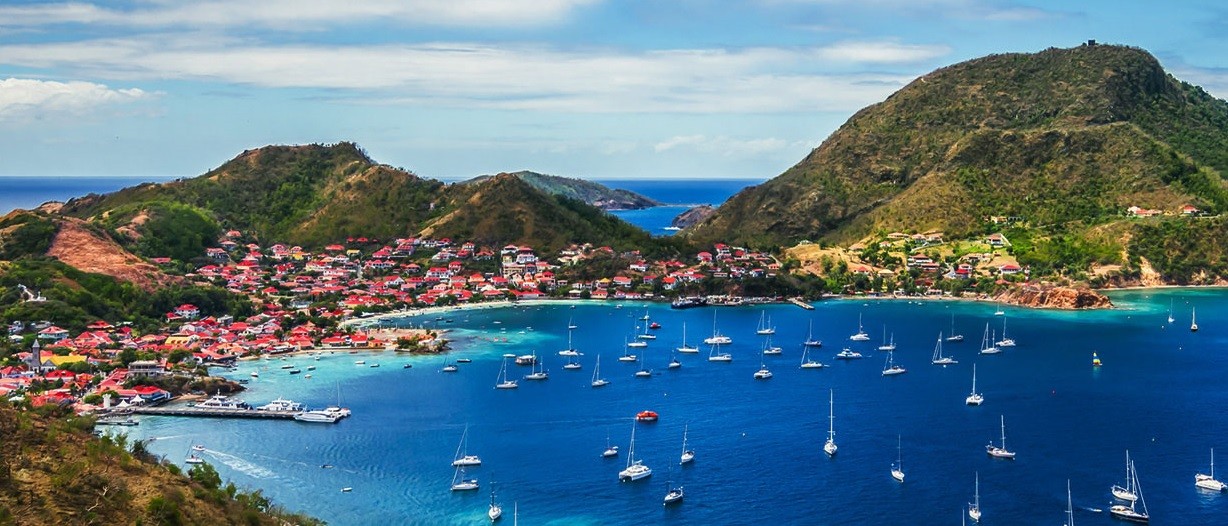 The Raymarine Lighthouse 3 Guadeloupe (v3.15) is Raymarine's latest software release for Axiom LightHouse 3 operating systems. Named after the French island territory in the Caribbean Sea, the Guadeloupe update brings several new features and capabilities to the following MFDs:
New Features of the Raymarine Lighthouse 3 Guadalupe Operating System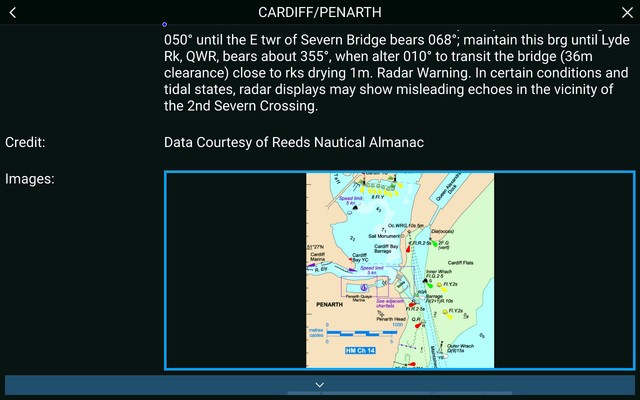 Premium POI (Points of Interest) Images
Access aerial photos, detailed chartlets and marina navigation on your display at your finger tips, starting with Reeds Nautical Almanac on the Ireland and Great Britain, France, Spain and Portugal LightHouse Charts. Additional titles and providers will be available on upcoming updates.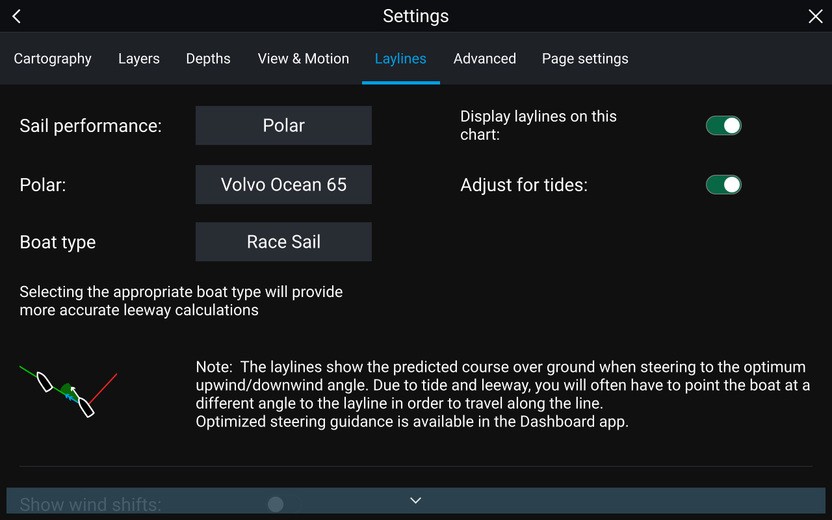 Expanded Polar Library
Take advantage of laylines and polar performance targets while racing or challenging yourself to reach the maximum speed while cruising. Raymarine LightHouse 3 now has polar performance for over 470 cruising and racing sailboats.
Don't see your boat's polar information listed? Upload your Polar data here and Raymarine will try to get it in their next update.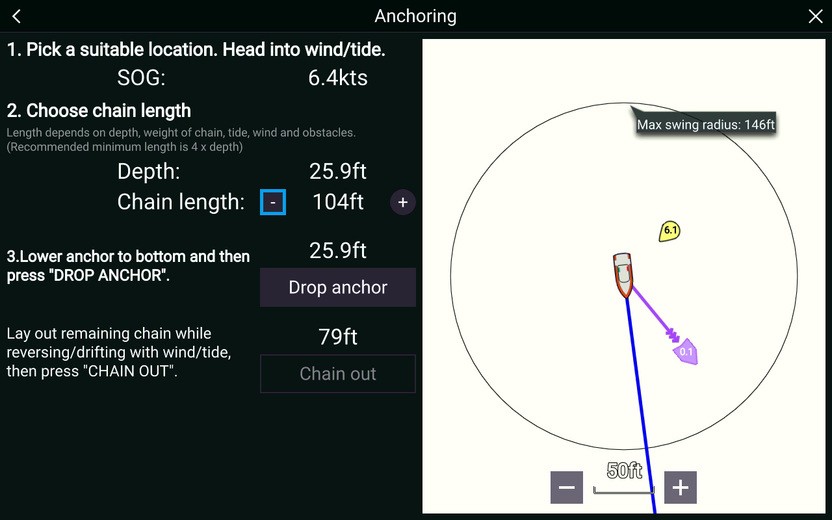 Anchor Drag Alarm & Wizard
The Raymarine LightHouse 3 Guadalupe can support anchoring decisions if required. Step-by-step guidance on anchoring using live system data and maritime best practices.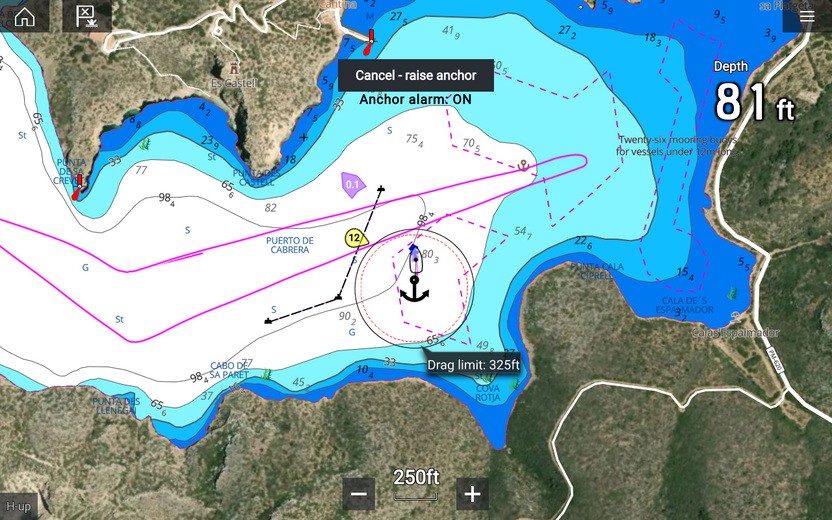 Anchor Mode – Active
Intuitive on-screen display of your boat's anchor swing radius and drag circles. Automatic track recording of the vessel's swing on your MFD while at anchor.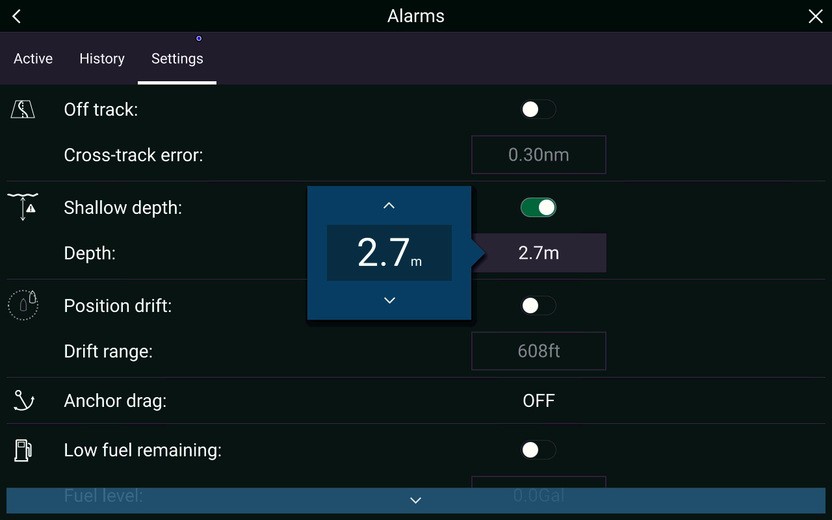 Shallow Depth Alarm
Raymarine LightHouse 3 now has a native alarm for shallow water depth. Alarm increment selectable to 0.5 feet or 0.1 meters.

Mercury VesselView Split Screen Support
Raymarine LightHouse 3 now supports split-screen layouts of Mercury SmartCraft VesselView in horizontal or vertical layouts. Resolves a bug where no Mercury data was displayed when engines were at 0 RPM (ignition on, engines not running).
System Improvements Over Previous Lighthouse Versions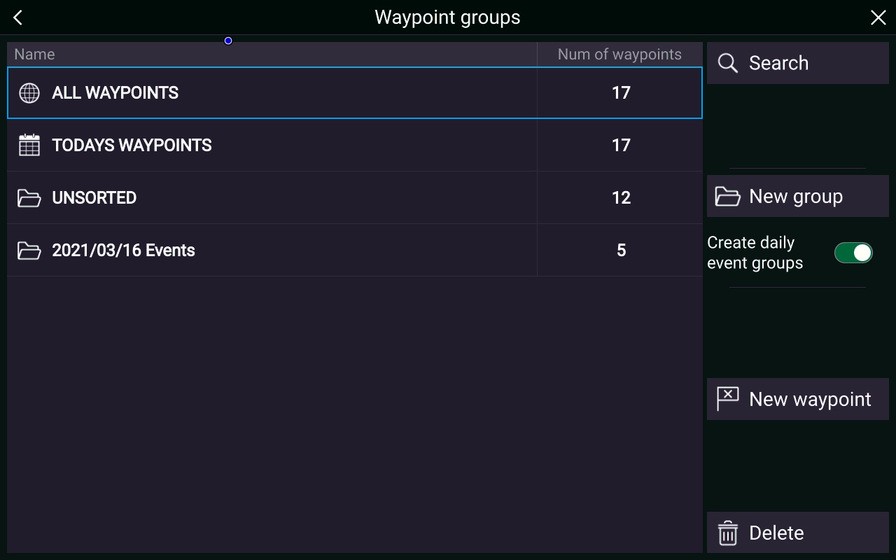 Optional Daily Events Grouping for Waypoints
Optional toggle allows you to capture new waypoints on a daily basis.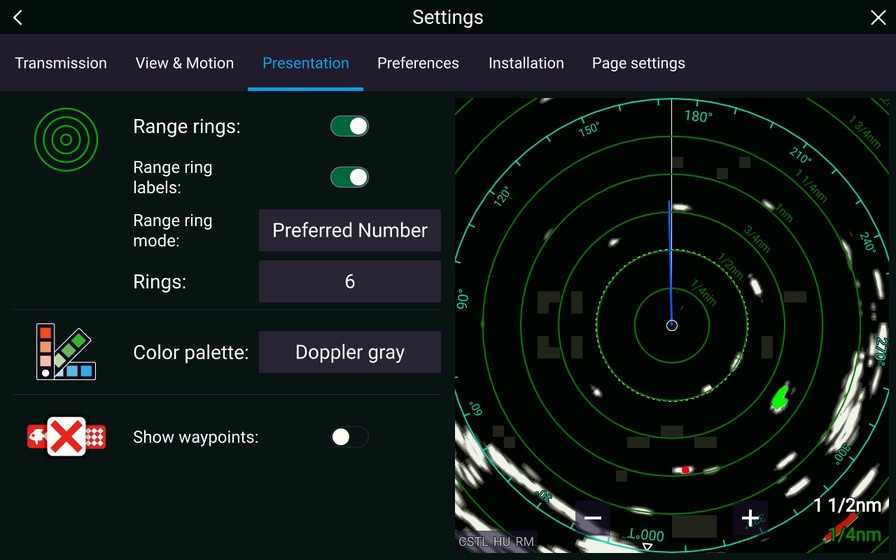 Radar Ring Customization
Customize the radar PPI with alternative numbers of range rings. Your Axiom will auto-calculate the ring spacing base on the number of rings and the range selected.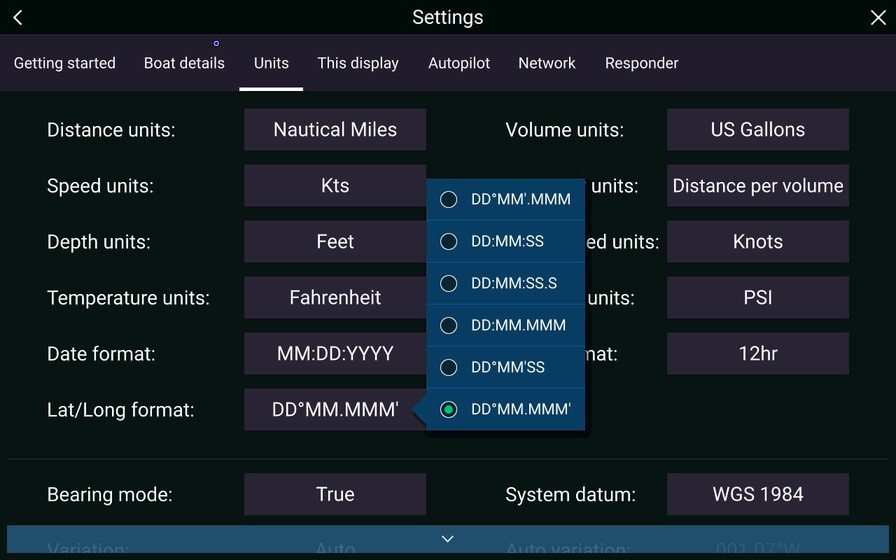 GNSS Position Format Selection
Axiom now supports multiple formats for the display and input of latitude and longitude. Configurable in the Settings – Units menu.
Download Lighthouse 3 Guadeloupe (v. 3.15) Here!
LightHouse v3.15 Advanced Operational Instructions
Raymarine MFDs For Sale
We are Authorized Raymarine Resellers. You can find all Raymarine MFDs, here!
Any questions, we're here to help.
Have a good one!
Citimarine Store
3300 NW 112th Ave, #4
Doral, FL 33172
1-(800)-766-5256
CitimarineStore.com
–
Related
raymarine lighthouse 3 guadeloupe download,raymarine lighthouse 3 guadeloupe features,raymarine lighthouse 3 guadeloupe update