Winter Boat Maintenance Tips – Preventative Boat Maintenance for Winter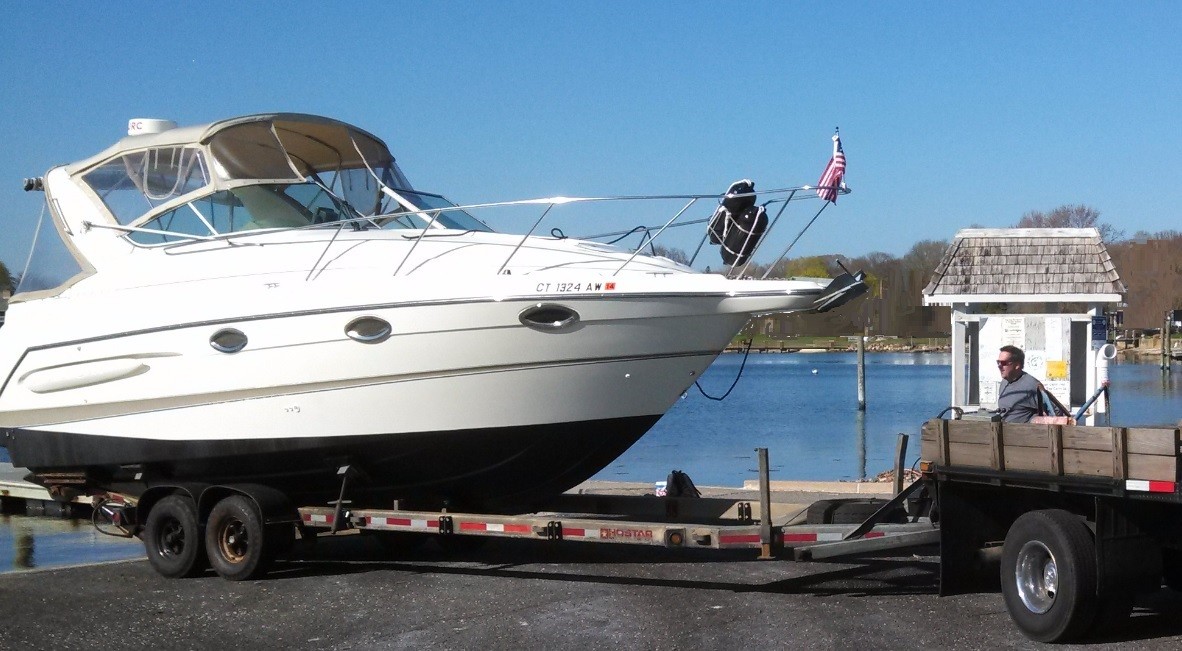 As you approach winter, you may be hauling your boat out of the water, and this is the best time to make sure you have all your winter boat maintenance bases covered.
If this is the case, to fill the void of those summer weekends when you'd be out boating, you can now work on the winter preventative maintenance of your boat. Not as fun, but very important!
Some parts of the boat, such as the shaft, props, cutless bearings, zincs and lip seals will now be out of the water, and easily accessible. Check your bilge pump. Give thought to any marine electronics that were giving you trouble, or any issues with your marine generator or A/C system that you hadn't had the time to take a look at.
While completely winterizing a boat, especially in climates with freezing temperatures, is much more extensive, in this case, we're just discussing common maintenance tips for your boat that can be performed even in warmer climates, once the boat has been hauled out of the water.
Check your Propulsion System / Running Gear – Cutless Bearings, Zinc Anodes, Lip Seals and Propeller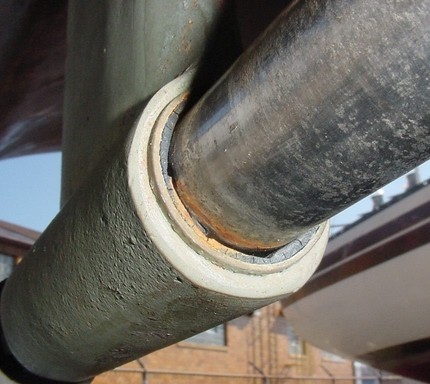 Now that you have full access to the propulsion system, one of the best winter boat maintenance jobs is to check and make sure everything that needs to be replaced is done so.
Cutless Bearings – How To Know When To Replace?
There is no set amount of time as to when a cutless bearing should be changed. Some use the rule of thumb 500 boating hours, but this is just not true. As long as you don't see any "play" or lateral movement in your propeller shaft while in the bearing, and your prop shaft is sitting solid in the bearing, then your bearing should still be good.
However, if you there is more than 1/16th of an inch movement or "wiggle" of the shaft in the bearing, it's time. (Note: this should be done when the bearing is completely dry; wait for at least 3 days after the boat has been hauled)
A bad bearing and loose propeller shaft can lead to problems such as reduced efficiency, or more seriously, with the vibration of the propeller shaft, you can seriously damage your shaft seal, gear box bolts and couplings, engine mounts, or may even lose your entire propeller shaft.
For more information on cutless bearings, what they do, when to replace, how to replace, and more, see here…
Zinc Anodes – In Most Cases, It's Time Already
Your zinc anodes should be replaced when approximately half the anode has been lost to corrosion. If this is occurring within a year's time, then you need a heavier zinc anode. Your zinc should not reach this point within a year. You can use a winter month, like December, as your gauge for each year.
Make sure to check the metals that are being protected by the zinc. Showing any signs of corrosion? You need a bigger zinc then. You should also check that the bonding wire is not rusted or damaged.
For more information on zincs, which zinc material to use on your boat, and an overall guide, see here…
Lip Seals – Can Be Replaced in Water, But No Better Time Than Now
If the your shaft seal wasn't leaking, there's no reason to change the lip seal.
However, if your shaft seal has been on the boat for more than two years and the shaft is uncoupled for any reason during the haul out, you should definitely replace the lip seal at that time.
For more information on dripless shaft seal systems, their benefits, how to install, and more, see here…
Propeller – Any Damage? If So, Repair or Replace?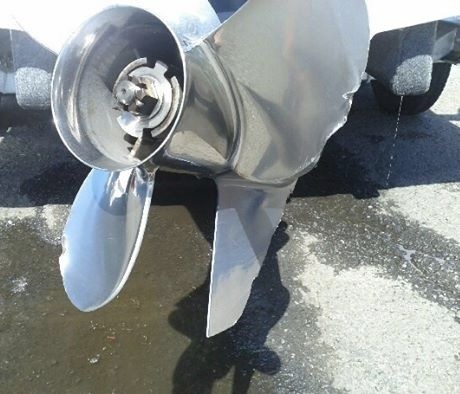 Take a look at your propeller. Any dings or missing pieces of blade?
If so, wondering if you should repair or replace it? Repairing is an option in many cases, but ask yourself, was the prop doing a good job before it got damaged? These questions can help you figure that out.
1. Was your prop keeping your motor in the proper rpm range? If not, you'll notice poor fuel economy and poor performance, which in the end can cause damage to your motor.
2. Did your boat accelerate and corner well?
3. Did you experience noticeable vibration from the prop?
If you noticed issues to begin with with any of these items, then this winter may be the time to replace it with a new propeller. If the prop performed well for as long as you can remember, but it just has a little bit of visual damage, then you should be able to get it repaired at a prop shop.
For more information on how to select the proper prop for you boat, the differences between propeller types, etc., in the case you need a new prop, see here…
How Is Your Anchor Chain / Rope and Windlass Looking?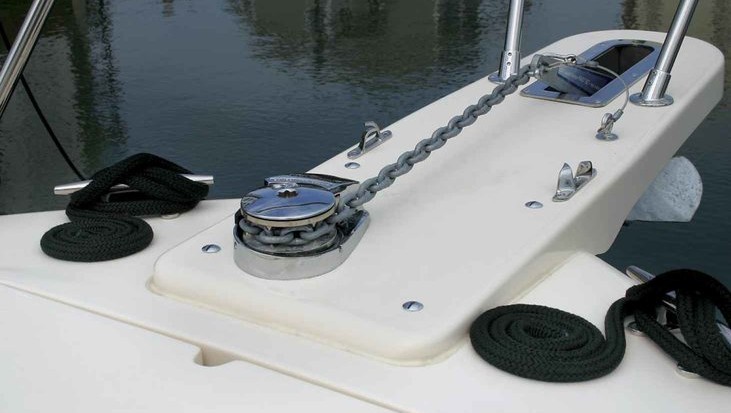 In most cases, as long as your anchor itself is still in good shape, and doing its job (setting well, holding), you should be fine, however, the chain / rode and windlass are different stories.
Once the chain's galvanization wears off, and the chain becomes rusty and the links worn, you should repair or replace it. If only a few small sections of the chain are rusted, you can consider cutting out the rusty section, and connecting with oval connecting links, but replacing is always safer, and will assure smoother operation on the windlass. You should also take it to a galvanizer now that it's out of the water, and have it sandblasted, etched, and re-galvanized.
Or you can save all the hassle, and purchase a new one.
If you use rope, check and make sure it's in good shape. If frayed, only consider splicing if you don't anchor often or for a long time, and if you anchor where there's very low current or wind. But you should keep a close eye on it, and you'll sleep much better at night (especially if anchored) with a brand new rope.
Windlass Not As Strong As It Once Was? Might be Time to Install a New One
If your windlass is slow because it's broken loose one too many anchors, or its electric motor isn't performing like it used to due to long usage or overloading, or saltwater somehow penetrated the outer housing, causing intense corrosion and gunk… then it might be time for a new windlass / gypsy.
For more information on windlasses, and how to select the proper one, see here…
Any Issues With Your Marine A/C or Generator That You Haven't Gotten Around to Fixing Yet? Take the Time to Work on this Vital Winter Boat Maintenance Task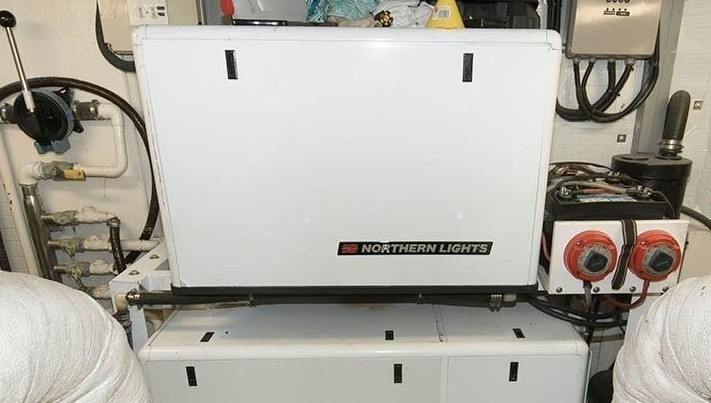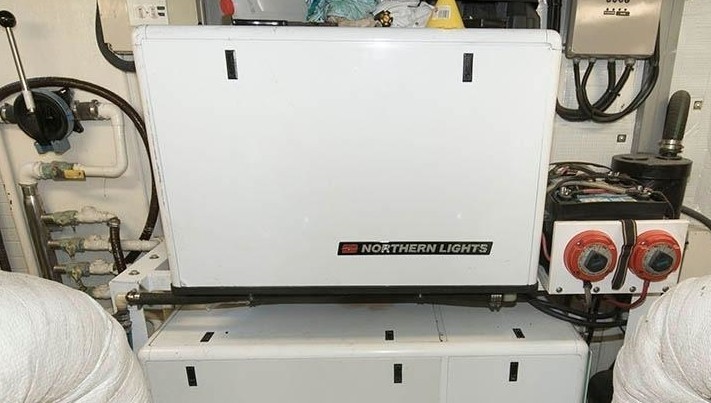 If you have a marine air conditioning system or generator on board, now would be a good time to replace any parts that may be giving you issues. Figure it out during winter so you'll be cooler come summer time.
As to marine A/C issues with Dometic, Cruisair or Marine Air brands, you can contact us in order to help troubleshoot and solve the problem with your AC. This is one of the areas we are strongest, dealing with marine A/C day in, day out.
Both A/C systems and generators often come with a guide to help you troubleshoot your own generator, based on the lights / warnings shown, or malfunction occurring. Oftentimes the manufacturer will have a technical support line you can call as well.
(Note: While this guide was made with Northern Lights marine generators in mind, many issues, such as the battery not properly charging, engine having difficulties starting, overheating, or low oil pressure, can occur with generators of other brands... See here…)
If not very handy, take precaution when working on these vital systems, and check with the manufacturer for local companies who can service your marine air conditioning systems or marine generators.
Make Sure Your Bilge Pump Is Working Properly – Your Boat AND Your Life Can Depend On It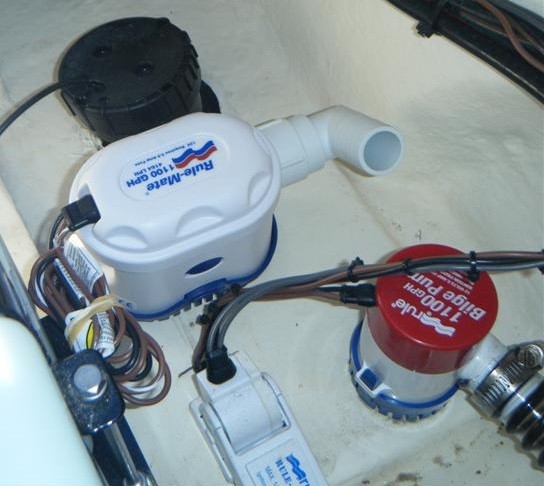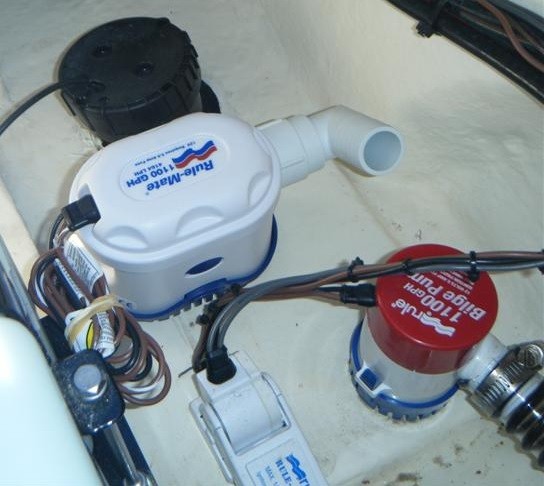 Nobody gives much thought to their bilge pumps, but if they fail to operate, you'll (literally) be in a deep mess. Small amounts of water in the bilge are normal, but if you notice any more than an inch or two, you really need to troubleshoot your bilge pump.
(Note: Most bilge pumps have an automatic float switch that detects when water is in the bilge, and will automatically turn on the pump. There should also be a switch at the helm to override the automatic float switch, enabling you to turn on the pump manually.)
If you have more water in your bilge than you'd like, follow these steps to diagnose where they came from. In the end, a bilge pump is a pretty simple part with only a few components, so getting it back on track won't be a tough issue:
1. Turn on the manual switch at the helm. If the pump runs, then the problem is most likely with your float switch.
2. Check the float switch for debris in the bilge that may be preventing it from working properly. If you find any, clear it away, turn the helm switch back to automatic, and lift the float switch to check operation.
3. Check that the battery switch is in the "on" position if pump doesn't operate with the helm switch in either manual or auto mode. With the battery turned on, check to see if any of your other electrical equipment operates. If not, then your battery may require a charge.
4. If the battery switch is on and other electrical equipment operates, then the fuse may have blown. Replace it with a new fuse of the correct rating. Bilge pumps are often connected directly to the battery. Check battery connections and correct if any are loose or corroded.
5. Check all visible cables for any signs of corrosion or breaks. If wiring looks good but pump still won't run in automatic mode with float switch elevated, then the switch should be replaced.
6. With the power off and the pump removed from its mounting bracket, try to turn the impeller by hand. It should rotate freely with a finger. If impeller can't be turned and there's nothing visible jamming the impeller, then you will most likely need to replace the bilge pump.
7. While the pump is removed from the bracket, clear the screen of any debris that may prevent water from reaching the impeller.
8. If pump runs but very little water comes out, this could be due to low battery voltage. Another cause could be issues blocking the discharge hose. Check the hose, and reroute, reconnect or replace if necessary.
Chartplotter Slow To Plot? Fishfinder Not Finding Fish Like It Used To? Might Be Time To Upgrade Electronics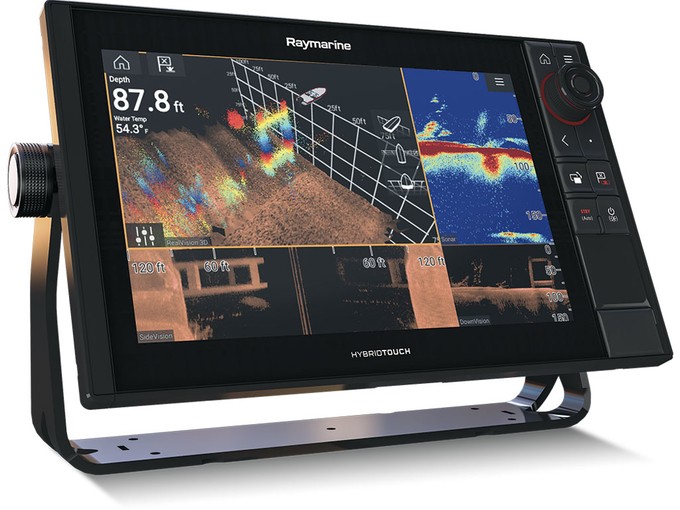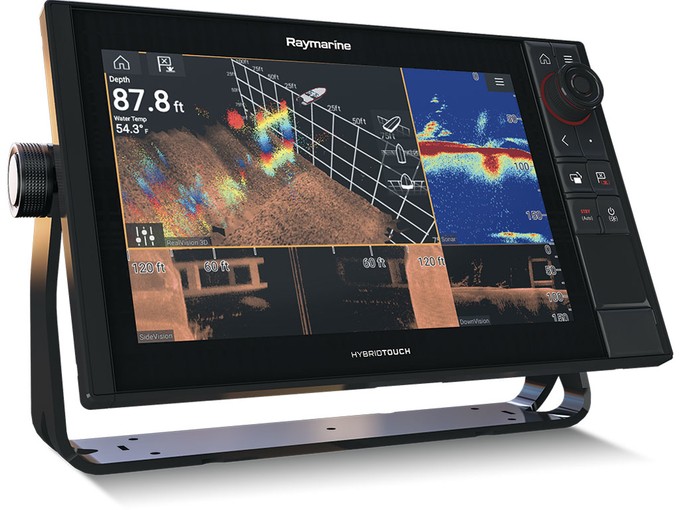 Electronics always begin to slow down at some point. And as long as they continue doing their job, many of us put up with it.
But with newer, faster, better-performing MFDs, fishfinders, thermal cameras, etc. coming out every day, it makes the decision to stay with these slower, less efficient electronics that much harder.
Don't want to tempt you to buy something you may not need, but the Raymarine Axiom is releasing their Pro version in the upcoming weeks… an amazing MFD / chartplotter with bold and bright IPS Displays in 9″, 12″ or 16″, revolutionary Realvision 3D sonar / fishfinding capabilities, and transducer included.
We carry the entire line of Raymarine products on our site, including the Axiom, Axiom Pro (when it's released), MFDs, radar, Raymarine autopilot, and more, here…
We also carry Garmin, Furuno, Simrad, and several other major marine electronic brands.
Has It Been 3 Years Since Your Last Life Raft Repacking? Don't Wait Another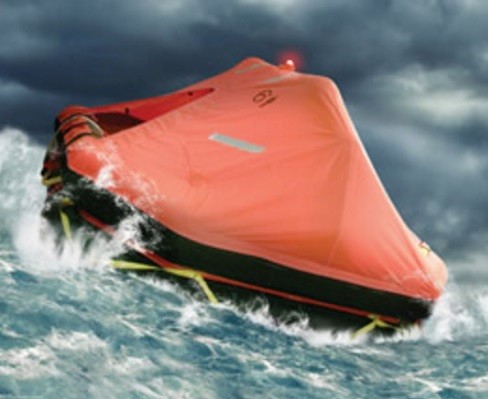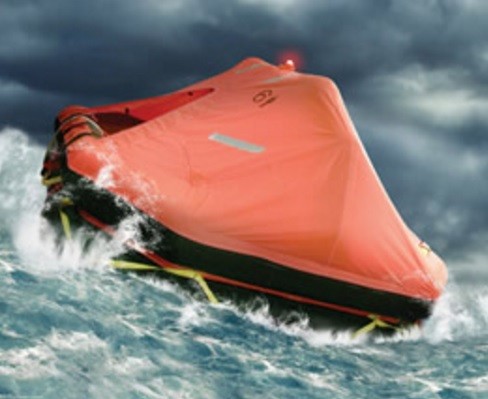 Most manufacturers recommend getting your life raft repacked and certified at least every three years. This is because, 1) the life raft may fail to deploy if not repackaged as often as necessary and 2) items in the life raft, such as flares, will fail to work after three years.
It has been noted that as high as 90% of life rafts brought in for repackaging have expired already. This is a vital winter boat maintenance task if you have not checked into it for some time.
Your best bet to is to contact the manufacturer of your life raft in order to get a list of local authorized companies who can repackage / certify your life raft. Other options are to ship the life raft to an affordable, authorized, and REPUTABLE (check reviews) company that repackages life rafts, and they'll ship it back upon completion.
If You're Going To Work On Your Boat This Winter, We'll Be Here For Anything You Need!

Follow these guidelines, and your boat will be ready and in top shape to really enjoy the water next year. If you need any further help on boat maintenance during the winter months, or need any parts, we are a marine accessories retailer ourselves, and carry all the newest products from top brands. You can see our store here: Citimarine Store
Feel free to check out our reviews on Google and Facebook! We love what we do, and are good at it.
Have a good one!
CitimarineStore.com
3300 NW 112th Ave,
Doral, FL 33172
(800) 766-5256
sales@citimarine.com
–
how to prepare boat for next boating season,Preventative Boat Maintenance,winter boat maintenance,winter checklist on boat,winter maintenance tips for boat