Michigan Propeller – Superior Marine Propeller Manufacturing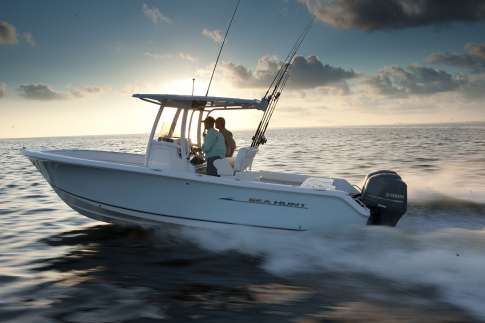 Note: If looking to purchase, you can find Michigan Propellers for sale, here…
Michigan Propellers have been the industry standard for marine propellers for over a century now, evolving with manufacturing trends to remain in a leadership position in the recreational and commercial boating propeller markets.
Michigan's 3 blade Dyna-Jet and 4 blade Dyna-Quad marine propellers are world-renowned among pleasure boaters, along with their CNC-finished DJX and DQX for higher speed vessels.
The Michigan M-500 series provides the 5 blade marine propeller popular in new boat construction & upgrade
Michigan Propeller – Exceptional US Manufacturing – The History & The Process

Michigan started out in 1903 as a machine shop that manufactured several metal products, including propellers. By 1934, Michigan concentrated solely on marine propellers, mainly in the commercial and industrial areas.
During World War II, the military worked closely with Michigan, requiring the "know-how" that Michigan had developed, leading to exponential growth of the company. After the war, recreational boating took off, and Michigan were the go to guys for everything propeller-related.
Up until today, Michigan Propellers have stayed on the front lines of modern manufacturing processes, securing their spot as the leader in original equipment and aftermarket propeller supply.
Michigan Propellers are manufactured using both machine and hand processes, each in the areas where they excel. The primary materials used are manganese bronze, NiBrAl, and stainless steel, of the highest purity. Work cells concentrate on quality, from the beginning to the end of the manufacturing process. Each work center is equipped with certified inspection gauging and balancing equipment, to ensure that quality is maintained throughout the entire process.
Difference Between 3, 4 and 5 Blade Propellers, As Well as Right and Left-Hand Marine Propellers
3-blade Michigan propellers should work perfectly for most recreational boats with 3, 4, and 6 cylinder outboard and stern drive engines. They provide good "hole shot" and very good top-speeds.
4-blade marine propellers are recommended for bass boats and boats with high horsepower outboards. They provide better hole shot and acceleration, with less steering torque and lower vibration.
A 4-blade generally provides improved low-speed handling and maneuverability, like docking, loading onto a trailer, etc. A 4-blade also improves the boat's load capacity, but has a lower top-end speed compared to a 3 blade marine propeller.
A 5-blade propeller generally multiplies the features and characteristics of the 4-blade. More blades means more grip.
As to the purpose of left and right-hand propellers, two props spinning in the same direction will pull the stern towards that direction. Two propellers spinning in opposite directions will balance each other out, resulting in better control at high speeds.
(Note: for any technical questions you may have on choosing the proper marine propeller, feel free to give us a call at 1 (800) 766-5256 or send us an email to info@citimarine.com.
Different Michigan Propeller Models – Dyna-Jet/Quad, DJX/DQX and M-500
Michigan manufacturers several propeller models, each with their benefits and special characteristics.
Dyna-Jet and Dyna-Quad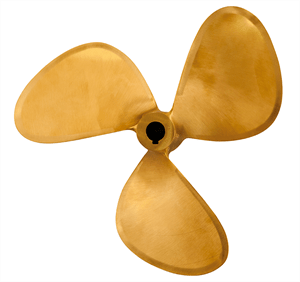 Michigan's Dyna models are the most popular propellers in the world for moderate sized vessels (generally up to 40′). The 3-blade Dyna-Jets provide excellent speed and performance for recreational and fishing boats needing. The extra blade blade on the Dyna-Quad is advantageous when there is increased thrust, constrained diameter, and/or noise / vibration concerns. The Dyna-Quad provides outstanding performance, durability, and smoothness.
Both the Dyna-Jet and Quad are carefully hand-crafted and inspected to meet today's performance demands.
DJX and DQX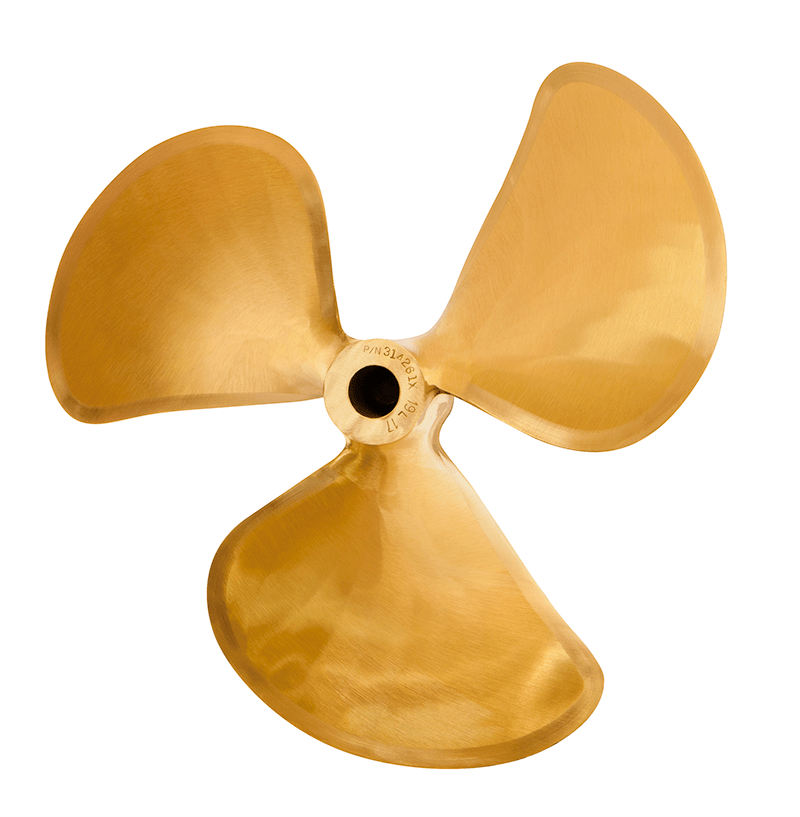 The DJX and DQX models are an evolution of the Dyna-Jet and Dyna-Quad models. The design was modified to increase blade area, refine blade chord distributions, and optimize blade section geometry to be better suited for boats where limited propeller clearance is available.
DJX and DQX propellers are CNC machined to create a very accurate and repeatable product.
Michigan M-500 Propellers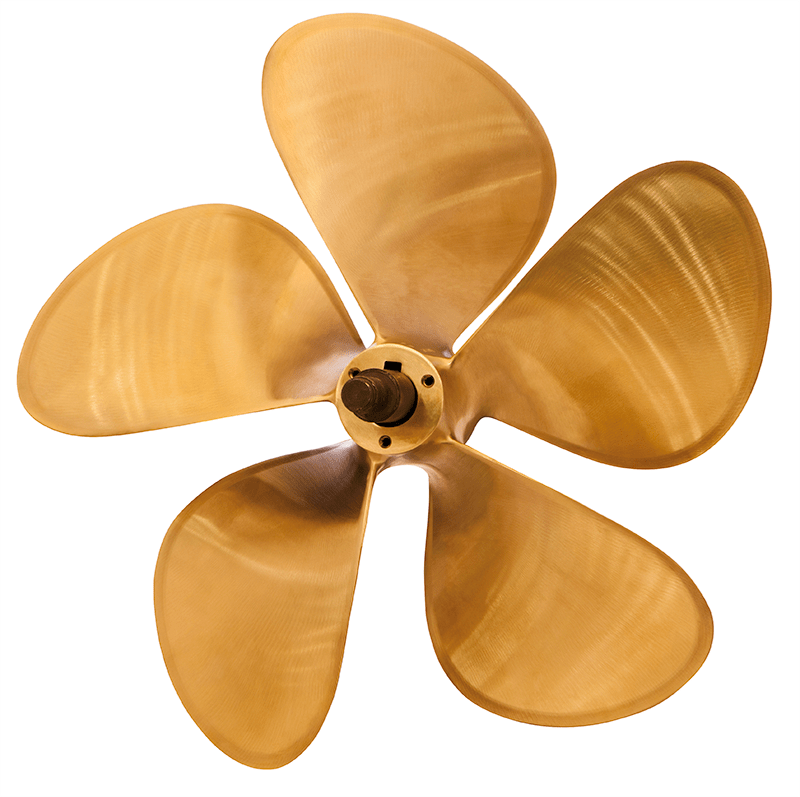 Michigan's M-500 is often used for new boat construction and propeller upgrades. The 5th blade and additional blade width provides increased thrust without having to increase propeller diameter, great for where propeller clearance is an issue. The M-500 is the top choice on installations where heavy vee-struts or other hull appendages affect inflow, where a propeller with less blades may produce significant vibration due to the inflow variations.
The M-500 approaches a custom propeller at the cost of a standard series propeller.
For the complete line of Michigan propellers, see here.
Frequently Asked Questions on Michigan Props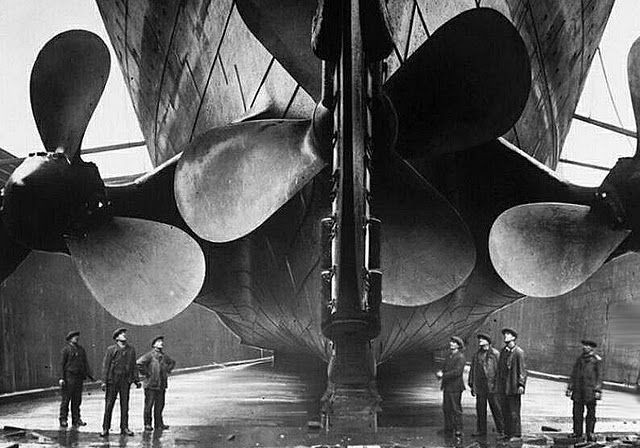 1) Should I get an aluminum or stainless steel propeller for my boat?
Most recreational boats come built with aluminum propellers from the factory. Aluminum props are inexpensive, easy to repair, and will generally last you many years.
Stainless Steel, while more expensive, is much stronger, requires less repairs, and can last you a lifetime under normal conditions.
2) Why do outboard motors of the same power sometimes take a Michigan propeller of a different size?
This depends on the differences in lower unit gear ratios. Stock outboards are set up so that the prop shaft turns at a slower speed than the RPM at the powerhead. This is usually referred to as a gear ratio (such as 12:21 or 14:28, referring to number of teeth in the drive gears, crankshaft:prop shaft).
The lower the gear ratio, the larger the propeller that can be used.
3) Will a different propeller correct bad torque action, such as hard steering?
Generally speaking, no. Bad torque action is usually the result of any of several irregularities occurring in the hull, the steering hook-up or the engine mounting. Your steering wheel must be properly located relative to your Michigan propeller rotation. If an engine has a right hand rotating propeller, steering wheel should be on the right (starboard) side, and vice versa.
4) With a twin engine outboard setup, can I get a propeller of opposite rotation and run one engine in reverse?
The only way this would be possible is if you have a lower unit with reversed-gearing, but these are not common. Power units are not made to withstand the reverse thrust, and can lead to damage of your engine. It is advisable to never run any engine in reverse for long periods of time, so you should consider more traditional marine propeller setups.
5) How do I know what is the best tilt-setting or shaft angle?
Your Michigan propeller's tilt is of the utmost importance, and can only be figured out through experimentation. Tilt settings can change as the load changes. Tilt adjustment determines the speed and ability of the boat to plane. If you tilt the engine in towards the transom, it pulls the bow down. If you tilt it away from the transom, it pulls the bow up. Experiment with the angle until you find the one that best allows your boat to plane.
6) Should I have my Michigan Propeller repaired, or just it replaced?
If your propeller is made of sand-cast aluminum, and it is within repair (not completely damaged), you can generally repair it for 1/3 to 1/2 of a new marine propeller's price. Die-Cast propellers, on the other hand, are not repairable. The material is brittle and usually breaks off easily in the straightening process. In this case, it's better to replace the die-cast prop with one made of more durable sand-cast aluminum.
7) Are there any quality plastic marine propellers? Any advantages to them?
No plastic marine propellers TO DATE have shown the qualities of propellers made out of steel, bronze or aluminum. The most important qualities in a marine propeller are durability, performance, and an ability to be repaired. So far, plastic propellers have failed to meet all these characteristics.
8) What would be the best propeller for water skiing?
Propellers that are provided with new boats are generally pitched so that the engine does not exceed top RPM if placed on a light boat. However, on a boat with water skiers, this tends to overload the engine, leading to low speeds and weak acceleration, making it tough to get a skier up. A lower-pitched, 4-blade propeller is ideal for water sports, especially because the blade area providers better "hole shot"
9) How do I know if I need a right-hand or left-hand propeller for my boat?
Stand behind the hull, looking forward, and if your propeller shaft turns clockwise, you will need a right handed propeller. If the prop shaft turns counter clockwise – left hand propeller.
Looking To Buy Michigan Propellers Or Have Any Questions On The Correct Prop For You Boat?
You can find the complete selection of Michigan Propellers, here, both in Bronze and NiBrAl.
And should you have any more detailed questions regarding your props, or which prop would work best for your boat, chat with us below or contact us here… we know boats!!
Have a good one!!
CitimarineStore.com
3300 NW 112th Ave,
Doral, FL 33172
(800) 766-5256
info@citimarine.com
Related Posts:
benefits of 5 blade propellers,marine propellers,michigan propeller,which propeller should I choose,why use a left hand propeller