PYI Shaft Seals – PSS Shaft Seal Benefits & Maintence Tips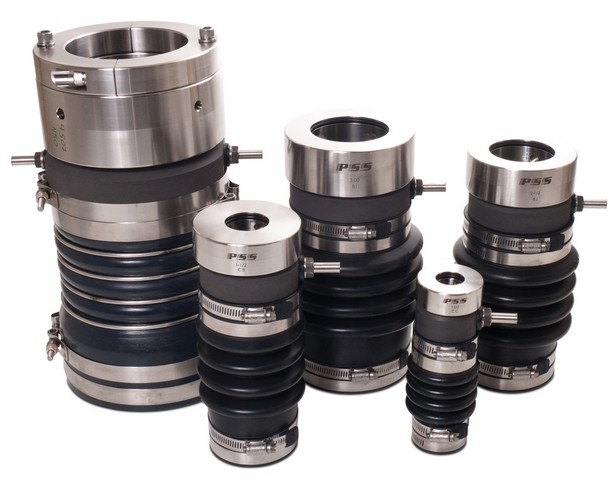 Note: For PYI Shaft Seals For Sale, See Here!
PSS (Packless Sealing System) Shaft Seals by PYI are modern mechanical face seal assemblies that replace a traditional rope-style packing gland.
A mechanical seal is created by the contact of a turning surface against a stationary surface.
In the case of PYI Shaft Seals, the stationary surface is a carbon flange held in contact against a stainless steel rotor which turns with the shaft. The carbon flange is attached to the boat by a nitrile bellow which, with the help of water pressure, produces a constant contact between the carbon and the stainless steel ring. These type of seals are unaffected by engine motion or vibrations.
The result is a 100% watertight and minimum maintenance required PSS shaft seal. They can be used on both power boats and sailboats. PSS Shaft seals are also known as dripless seal systems.
Benefits of PYI Shaft Seals / PSS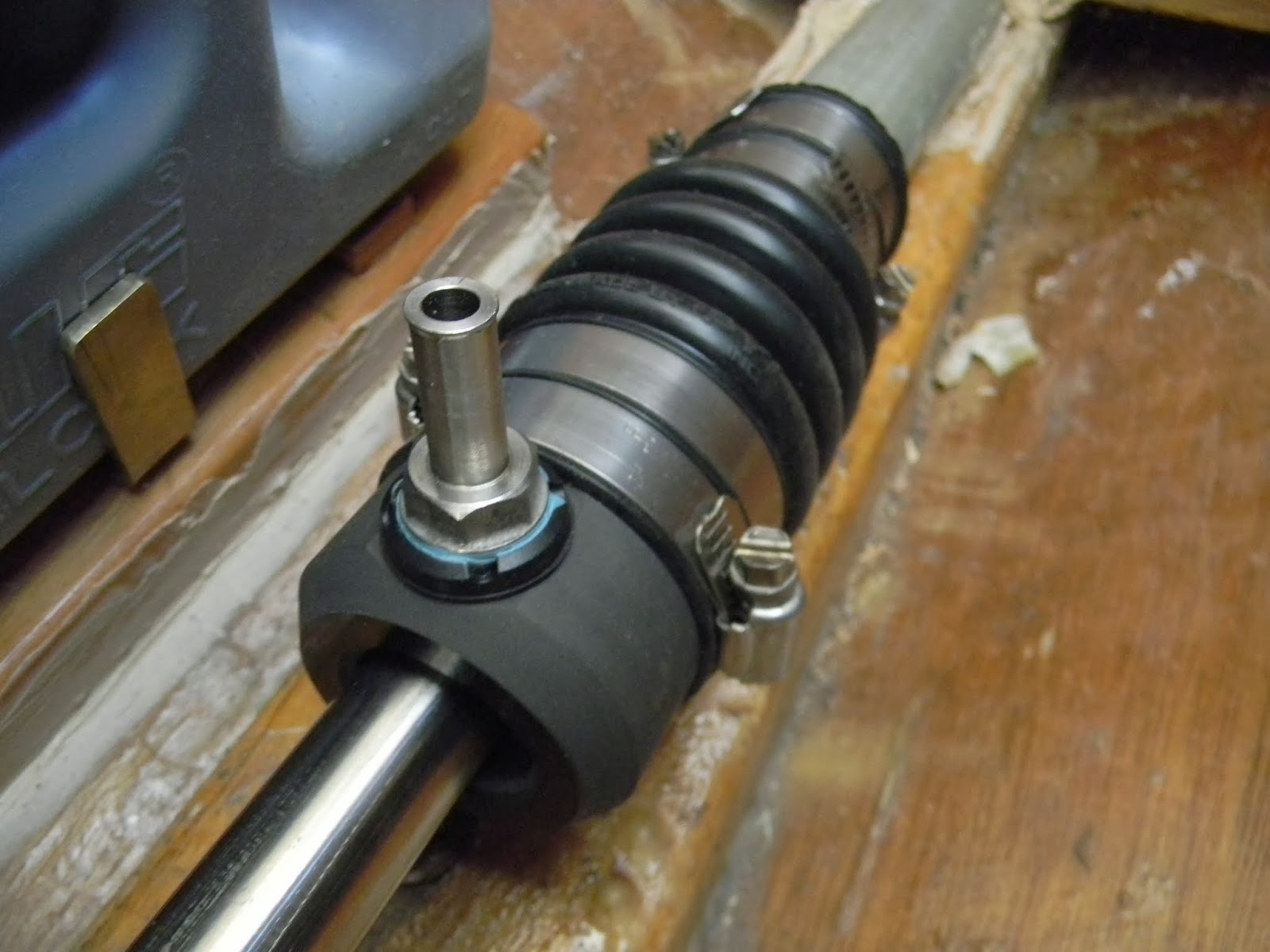 PYI Shaft Seals are the number one selling brand in the world, used by more boat builders – including Alden Yachts, Wellcraft, Bayliner, Donzi Yachts, Ocean Alexander – than any other brand or type of seal or packing gland. They are used by the U.S. Coast Guard as standard equipment. Commercial boaters put 10,000+ hours of use on PYI shaft seals with continued flawless performance.
The dripless operation of PYI shaft seals offer various benefits, including:
Minimizing needless bilge pumping
Prevention of corrosion
No adjustment needed after installation
Reducing shaft seal maintenance
No need to adjust packing
Significantly less wear and tear on the shaft than traditional packing systems
Continue to keep sea water out even if the drivetrain is out of alignment
Diagram of a PYI / PSS/ Dripless Shaft Seal System
It's helpful to see a diagram of a PYI shaft seal in order to better understand how the seal works: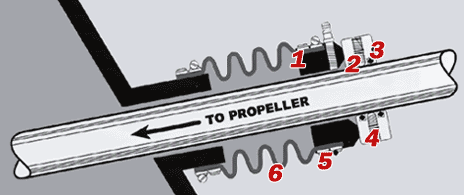 1) HIGH DENSITY CARBON/GRAPHITE FLANGE
A space age composite machined to shape. Once installed and in operation, the carbon/graphite face actually polishes the stainless steel rotor face during the initial minutes of operation. This process ensures a perfect seal and eliminates the necessity of a spray guard. The high density of this composite greatly increases its impact and wear resistance. With an ability to operate up to 500ƒ, carbon guards against any overheating situation unlike any other seal.
2) DOUBLE O-RINGS
Nitrile O-Rings are fit inside the stainless steel rotor and guarantee alignment and seal of the rotor to propeller shaft. Nitrile is the material used due to its superior resistance to petroleum products, temperature variations and resistance to tearing.
3) STAINLESS STEEL ROTOR
The one-piece stainless steel rotor slides down and secures to the propeller shaft with double set screws. After machining, the rotors are passivated to military specifications for maximum corrosion resistance.
4) DOUBLE ALLEN HEAD SET SCREWS
Allen head set screws with cupped ends (to prevent damage to shaft) are threaded into the rotor and secured to the propeller shaft. A second set screw is then threaded into each hole to secure the first screw and to prevent it from possibly backing out. Set screws are treated with Loctite.
5) DOUBLE HOSE CLAMPS
Two stainless steel hose clamps are used for securing the bellow at both the stern tube and flange ends.
6) REINFORCED BELLOW
Reinforced bellow is resistant to petroleum based products and set retention. It provides the best combination of durability, strength and elasticity available.
PYI / PSS Shaft Seal Maintenance Tips

While its true, PYI Shaft Seals do exactly as they claim: provide a vibration-tolerant, drip-free stuffing box, and require much less maintenance than traditional packing glands, nothing on a boat is maintenance free.
Should you not keep an eye on your PYI shaft seal, the outcome can range from alarming to outright catastrophe, due to the risk of water rushing in through any opening, tear or leak in your shaft seal. Luckily, proper installation, PSS shaft seal maintenance and a watchful eye can free you of these risks.
The instructions for the PSS shaft seal state:
"The PSS bellows must be inspected on a regular basis (i.e., no less than at least every six months under most circumstances) and checked for any signs of deterioration (cracks, splits, tears, brittleness, or other signs). Upon any sign of deterioration, the bellows must be replaced. As preventive maintenance, the bellows should be replaced no less than every six years, regardless of its apparent condition."
PYI also recommend the O-rings and set screws in the stainless steel rotor be replaced as well when replacing the bellows.
Keeping these installation and PSS shaft seal maintenance tips in mind, you will safely install your PYI shaft seal, allow it to do it's job, and stay nice and dry (note: if you are in the least bit unsure as to the installation, make sure to hire a seasoned professional to install.):
1. Most importantly… Setscrews are never to be reused / used more than once.
New setscrews should be used each time the rotor is installed. This alone is the cause of most issues boaters have had with PSS shaft seals, as many boat owners and yard workers wrongly assume they should reuse setscrews after work where removal of the seal is required..
If the screws lose their grip, the bellows can slowly push the rotor forward on the prop shaft. Once the bellows is relaxed, the mechanical seal between the rotor and flange is lost, and sea water can flow into the bilge.
Even if you are installing the PSS and adjust it, tighten the set screw then realize the adjustment was wrong, you now need to use new set screws.
These set screws can only be tightened once because the shaft, usually Aqualoy or Nitronic, is harder than the grub screw. These volcano head screws rely on the initial "cut" or bite into the shaft for the grip. Loosen the screw and move the rotor, even 1/8″ and you need new screws.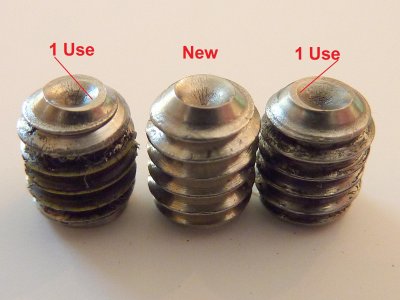 Your PYI Shaft Seals generally come with back up set screws, just in case you have an issue during installation.
You should also ensure that you are using the proper Allen key, the one that comes with your PYI shaft seal. The incorrect Allen key can ruin the set screw.
2. Place a hose clamp on the prop shaft up against the forward face of the rotor. 
This is key to preventing setscrew and rotor movement problems.
3. Keep a watchful eye on your bellows for fatigue, damage or loss of compression
Fatigue of the PYI Shaft Seal's bellows can occur as the bellows material deteriorates over time. Exposure to heat, vibration, and accidental spills of fuel and fluids can take their toll on the bellows. The material can become brittle with age, and a close inspection might reveal cracks, splits, or tears.
Overtightening hose clamps can crush or tear the material, as can being hit or stepped on.
Replace the bellows as often as necessary, or as outlined by the manufacturer.
Where to Buy PYI Shaft Seals / PSS Shaft Seals
Washington-based PYI Inc., founded in 1981, is a premier manufacturer and distributor of high quality marine, boat, yacht, and ship equipment and supplies.
We carry the complete line of PSS / PYI Shaft Seals. You can find them here for sale: PYI Shaft Seals
Should you have any questions at all as to PYI Shaft Seals, please don't hesitate to contact us. We not only offer marine parts, but are avid and experienced boaters as well!
PYI Shaft Seal Installation Video
If you are quite handy, familiar with installation and removal of boating components or have installed a PSS shaft seal before and just need a refresher, you may find the following video series by PYI quite helpful:
Feedback on PYI Shaft Seals / PSS Shaft Seals From Real Boaters
Taking a look around boating forums, you can find plenty of feedback from seasoned boaters on PYI shaft seals. Including:
From TheHullTruth.com Boating Forums:
"…have installed many of the PYI's and a few of the other brands to. They are the next best thing to sliced bread"
-Member: SIM, Washington Island, WI (13,905 posts)
"PYI are my favourites for shaft seals. 8 years, 9000+ hours, shafts in and out for crack testing a couple of times (4 yrly charter boat certification), never any maintenance, and never a drip of water. Why would you want a wet bilge?"
–Aliboy, Auckland, New Zealand (2,653 posts)
"I put PSS seals on my boat two years ago and love them. With the standard packing, it always leaked, and in fact it's supposed to leak a little. So when the shaft rotated, my transmissions were always getting coated with a fine saltwater mist. After sanding them and repainting them, I installed the PSS seals with a crossover, and have never looked back. They are the way to go."
–Jellybean, Islamorada, FL (732 posts)
And according to member tobnpr, from New Port Richey, Florida (2,478 posts), all of the following yacht makers use PSS shaft seals:
"A.F. THERIAULT & SON, LTD.
ALDEN YACHTS
ALL AMERICAN MARINE
AZIMUT
BLACKMAN BOATS
BLACKWATCH (LITTLE HARBOR)
CAPE ST. MARY BOAT BUILDERS
CATALINA YACHTS
CAVILEER YACHTS
CHEOY LEE SHIPYARDS
CORRECT CRAFT
DAWSON BOATS
DONZI YACHTS
DUFFY & DUFFY (ATLANTIC BOAT)
EGG HARBOR YACHT, LLC.
FOUNTAINE PAJOT
FREEDOM YACHTS
FERRETTI
GLACIER BAY CATAMARANS
HAKE YACHTS
HENRIQUES BOATWORKS
HINCKELY COMPANY
ISLAND GYPSY (HALVORSEN MARINE)
JIM LINDELL COMPANY
KVICHAK MARINE
LEGACY
LITTLE HARBOR
M.B. SPORTS
MERIDIAN YACHTS
MAXUM YACHTS
MENORQUIN YACHTS
MIKELSON YACHTS
MODUTECH MARINE
MORGAN YACHTS
NICHOLS BROTHERS BOAT BUILDERS
NORDIC TUGS
NORTH END COMPOSITES
NORTHERN MARINE
ALEXANDER MARINE
PACIFIC SEACRAFT
QUEEN LONG MARINE
QUEENCRAFT (MARINE TRANSPORT)
RAMPAGE SPORT FISHING YACHTS
RINKER BOAT COMPANY
RIVA (FERRETTI GROUP)
RIVIERA GROUP
ROSCIOLI
ROZEMA'S BOAT WORKS
RYBOVICH-SPENCER
SABRE CORP.
SEAVEE BOATS
SKI SUPREME
SUNNFJORD BOATS, INC.
SWAN (NAUTORS)
SYMBOL YACHTS
TARTAN YACHTS
T.P.I. COMPOSITS
TIARA (S-2)
TIGE
TOPAZ BOATS
TRADITIONAL WATERCRAFT
U.S.C.G. 47' M.L.B. (TEXTRON)
VALIANT
WELLCRAFT"
You'll find similar feedback on Sailboatowners.com forum:
"I like them a lot. SO much easier than having a wet bilge… My current one has 2400 hours on it."
–Rick D., Long Beach, CA (6,058 posts)
"Mine has served without fault for ten seasons and I have no doubt that it is good for several more."
-Ross, Perryville, MD (14,693 posts)
"When I pulled the one off our current boat it had 2600 hours on it and showed literally zero signs of wear on either the carbon or stainless when compared to the new one…
This is a 2600 hours of use PSS. It has no wear and was sent back to PYI for compression testing and is still well within spec. I still replaced it as it was about five years old at the time with 2600 hours which is 26 years of use+ for the average sailor.. This seal required zero maintenance in those 2600 hours of use."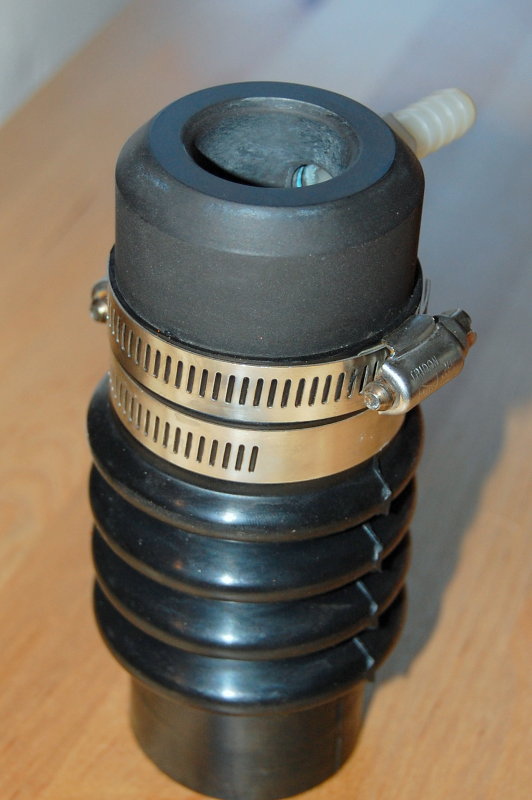 -Maine Sail, Casco Bay, ME (10,079 posts)
"I bought one for my boat 2 years ago and wouldn't have it any other way!"
–Nereussailer, Vero Beach, FL (733 posts)
And from Seven Seas Cruising Association's forums (www.ssca.org/forum):
"I've used the PSS Shaft Seal on two boats for over 20 years with no failures…"
–John Stevenson, Jacksonville, FL (613 posts)
"We installed our PSS Dripless Shaft Seal in 2004 and have been very happy with it. The original stuffing box Moody installed was a nightmare that I could never get correctly adjusted. The PSS has performed flawlessly and we are very happy with the dry bilge."
–Brilliant, Cruising the East Coast (487 posts)
"I've had two different types for over 24 yrs with good results. Present one is PYI and is 9 yrs old this summer."
–Sandero, NYC (388 posts)
"My PSS seal has been fine for 9 years now. Zero maintenance, zero problems."
-Kamaloha, Rio Dulce, Guatemala (655 posts)
————————–
As mentioned, if interested, we carry the complete line of PYI Shaft Seals, in inches here: PYI Shaft Seals in Inches
Any questions, comments or concerns, just shoot us a line or chat with us below!
Have a good one!
CitimarineStore.com
3300 NW 112th Ave,
Doral, FL 33172
(800) 766-5256
info@citimarine.com
–
dripless shaft seal maintenance,pss shaft seal maintenance,pyi dripless shaft seal,pyi shaft seal installation,pyi shaft seal maintenance tips,pyi shaft seals