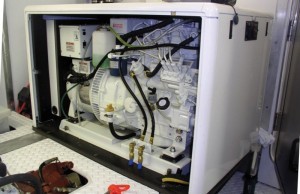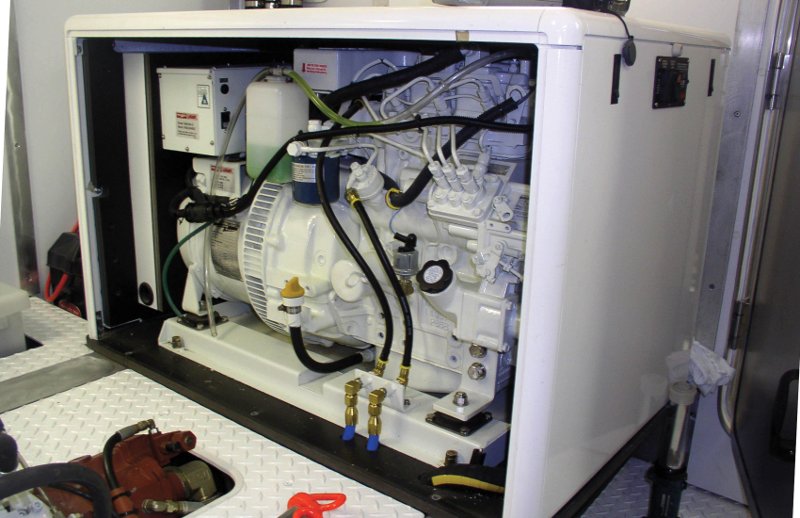 Northern Lights marine generators generally do not have many issues, as long as proper maintenance and changing of filters is kept up with… however, if you are experiencing an issue with your generator, the problems are generally pretty easy to figure out / fix.
In order to help address these common issues, we've put together this Northern Lights Generator Troubleshooting Guide.
Below we've compiled the main issues that you may face with a Northern Lights generator, and provide you with solutions. Should you have any more questions, or concern about any of these issues, please contact Northern Lights support directly. This advice is meant to help, but not to replace advice from a specialist or Northern Lights support.
IMPORTANT: Make sure to review warnings and safety precautions* below before working on marine generator. If not familiar / comfortable with working on machinery such as a generator, consider contacting an expert.
Battery Not Charging?
Loose or corroded connections (clean and tighten connections to battery)
Sulfated / worn out batteries (check specific gravity of batteries using a hydrometer, check electrolyte levels)
Loose or dysfunctional alternator belt (tighten or replace belt)
Starter Not Working on Marine Generator?
Check DC circuit breaker (reset if necessary)
Loose or corroded connections (clean and tighten loose battery and harness plug connection)
Low battery output (check electrolyte and specific gravity levels)
Defective ground wire (replace wire)
Engine Difficult To Start or Won't Start?
Check fuel levels
Low battery output (check electrolyte levels and connection, tighten all connections)
Crankcase oil too thick (use proper oil, proper viscosity)
Improper fuel (consult fuel supplier; verify proper fuel type)
Water, dirt or air in fuel system (drain, flush, fill, bleed system)
Clogged primary or secondary Northern lights fuel filter element (Clean or replace primary filter element, replace secondary filter element)
Dirty injection nozzles (check injectors, replace if necessary)
Fuel injection but no ignition (glow plug malfunction, incorrect injection timing, low compression pressure in cylinder)
Marine Generator Engine Overheating?
Low coolant, or defective cooling system (refill coolant, check hoses for leaks/loose connections, slipping fan belt)
Keel cooling tubes have been painted (remove paint if possible, otherwise replace keel cooling tube)
Defective thermostat (check, and replace thermostat if necessary)
Defective temperature gauge (check water temperature with thermometer, and replace gauge if necessary)
Water pump impeller worn / broken (check water pump impeller, and replace if necessary)
Low Oil Pressure?
Low oil level (fill crankcase to proper level)
Clogged filter and strainer or worn bearings and oil pump (repair or replace necessary part for your model)
Partially plugged oil filter? (replace Northern Lights oil filter)
===========================
*Warning and Safety Precautions Before Working On Marine Generator
Do not start engine by shorting across start terminal. Start only from operator's station.
Diesel is highly flammable, don't smoke or be near possible source of sparks / flames
Stop engine before fueling. Never fuel a hot engine.
Do not wear dangling clothing or jewelry while working on machine.
Disconnect battery ground cable before working on generator.
Contact with fans, belts, pulley and drives in operation will cause serious injury. Be aware
Battery gas is highly flammable
Frozen batteries may explode if charged
Battery electrolyte can burn through skin or closing, beware
Work in an open area
Relieve pressure before disconnecting pressurized lines. Escaping fluid under pressure can penetrate skin and cause serious injury. Make sure all connections are tight before re-applying pressure.
=============================
These are just some of the most common technical issues with marine generators. Should you have any further issues, please contact a specialist or Northern Lights support.
Have a good one!
CitimarineStore.com
sales@citimarine.com
1 (800) 766-5256
Extra resources:
Quick reference filter chart for Northern Lights oil, air and fuel filters, see here…
Related information: