How to Winterize a Boat | Preparing Boat for Winter Storage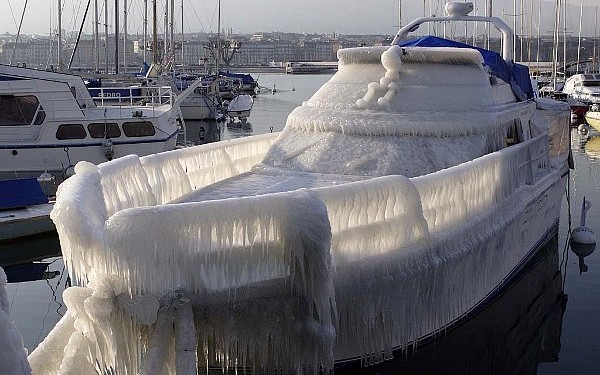 Winter season. Boating slows down, and depending on where you live, you may haul your boat out of the water and store it either in climate-controlled storage or shrink wrap. This guide will teach you how to winterize a boat and prepare your boat for winter storage.
While your cruising may take a break, Winter is the time to:
Get your boat ready to survive the harsh winter (winterizing your boat), and
Prepare your boat for a great boating season next year.
I will help cover each area here.
Getting Your Boat Ready For Winter – How to Winterize A Boat
Winter can be very rough on your boat. Rust never sleeps, and should your boat be left just as is, wear and tear of your vessel can greatly accelerate during this time.
Here are some necessary tips to winterize a boat and keep it healthy during this colder months:
Keep Your Boat Clean, Waxed and Painted if Necessary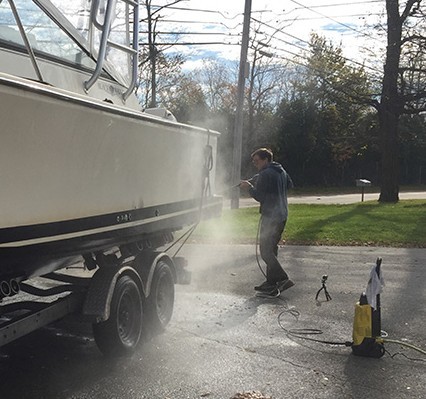 Now that your boat's out of the water, you can get a full view of it, and take care of the lower unit and other parts that were inaccessible (or that you didn't feel like accessing) during the warmer months. A clean boat will weather the winter months much better than a dirty or moisture filled boat.
Pressure wash the the entire hull and running gear. Blast off barnacles and other growth on your shafts, props, rudders, struts and everything else on the lower unit. Clean the topsides, deck and lower unit with soap and water. Wax the deck. Check for blisters on the hull, and should it the hull need it, wax or sand and paint it at this time.
Check for leaks – keep an eye on the strainer, valve or seacocks, or any other areas where you may recall a leak occuring.
Liquids to Flush, Change or Add
Certain systems on your boat will require flushing and liquids such as fuel, oil and antifreeze should be changed or added.
Thoroughly flush your cooling system with warm freshwater in order to remove any salt, dirt or corrosion.
Top off your fuel tank in order to avoid build-up of condensation throughout the winter storage. Change the fuel filter at the end of the season. Add marine fuel stabilizer to the fuel tank to reduce build-up of gum and varnish, and to keep entire fuel system clean during storage. Run engine for a few minutes after adding stabilizer to make sure it circulates throughout the system.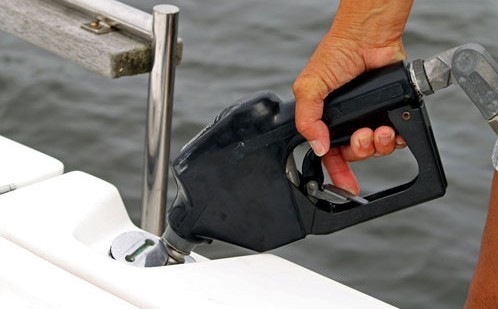 Change the engine oil and oil filter after the engine has been slightly warmed up in order to help flush out sediment and impurities with the discarded oil. Refill the engine with the appropriate oil recommended by your boat's manufacturer. Change transmission fluid as well.
Use fogging oil to protect engine against rust and corrosion. Spray it into the air intakes while engine is running. Remove spark plugs and spray into each cylinder. Also, spray fogging oil onto a soft rag and apply to the visible areas of the engine exterior.
Run antifreeze into the cooling system and engine by using an intake hose to the water pump. Start the engine and run the antifreeze until it exits the exhaust. Run non-toxic antifreeze through your freshwater system, including shower, faucets, and any washdown areas until you see the antifreeze coming out. Put non-toxic antifreeze in the water heater as well.
Drain Water & Moisture – Make Sure Everything's Dry
Some parts of your boat should be drained, where moisture can cause corrosion during these winter months.
Drain the gear case and lookout for water intrusion — which usually causes gear oil to look "milky" and discolored. If moisture is present, this could indicate leaking seals that need to be inspected and repaired.
Completely drain the fresh water tank and hot water heater.
Open seacocks to allow any water to drain.
Drain all water from the engine
Check the bilges, removing any standing water and cleaning up any dirt or oil.
Clean and dry any lockers, drawers, live wells, fish holds or storage areas. Open and clean marine refrigerator. Remove all cushions, clean them well to avoid mildew and prop them up on edge to allow air to circulate. Place commercial moisture absorbers to eliminate mold and mildew during the long winter.
Take Care of Your Battery During These Cold Winter Months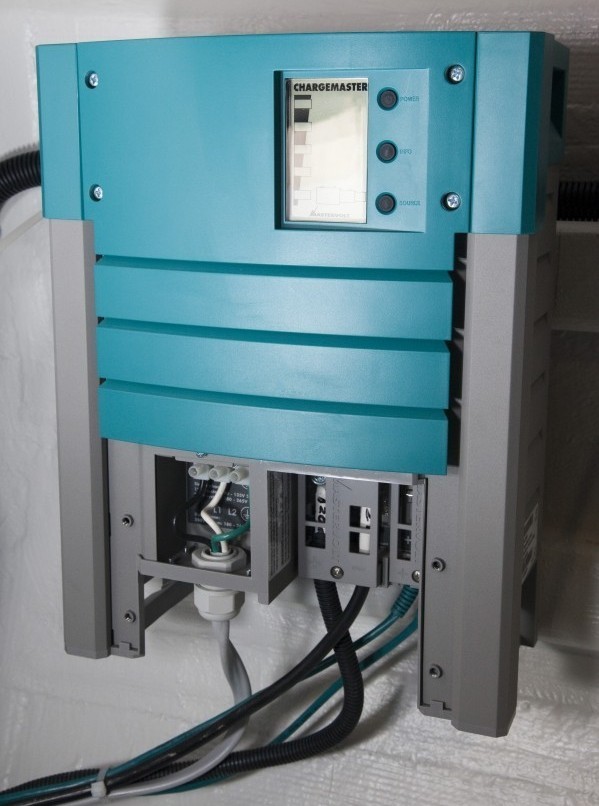 Your batteries need to survive the winter, and for this purpose, they must be kept with a healthy charge.
It may be best to unplug your marine battery charger, and test the charge on your batteries once a month. If you see the charge drop below 75%, plug in the battery charger, and top off your batteries with a full charge over night. In the morning, once fully charged, disconnect from the power. Repeat next month.
If in need of a good battery charger, see Mastervolt battery chargers, here…
If you're in an area where freezing occurs, it's best to remove batteries entirely from your boat, and store in your home or some other warmer place. Get a portable charger to keep your batteries healthy during the winter with a periodic charge.
Remove all Electronics and Valuables From Your Boat
Remove all valuables, electronics, VHF radios, lines, PFDs, fire extinguishers, flares, boat fenders, etc. to protect against damage or theft.
Preparing Your Boat For A Strong Boating Season
Winter is the time to do everything on your boat you were thinking about doing during Spring/Winter, but were too busy cruising to get around to it. Along with winterizing a boat, you can take advantage and do the following maintenance tasks to prepare your boat for winter storage.
Keep Your Marine Generator in Tip Top Shape
Check all your belts, impellers and fuel filters. If you have a Northern Lights Marine Generator, and need help with troubleshooting an issue, see this guide here. For a complete selection of northern lights replacement parts, see here.
Make Sure Your A/C is Working Properly For When The Heat Returns
Check your marine A/C system for any issues. Make sure there are no leaks, blowers are functioning correctly, and compressor or chillers don't have any rust or water leaks. If you have any AC questions, please feel free to contact us.
Make Sure Your Running Gear is In Good Condition And Calibrated Properly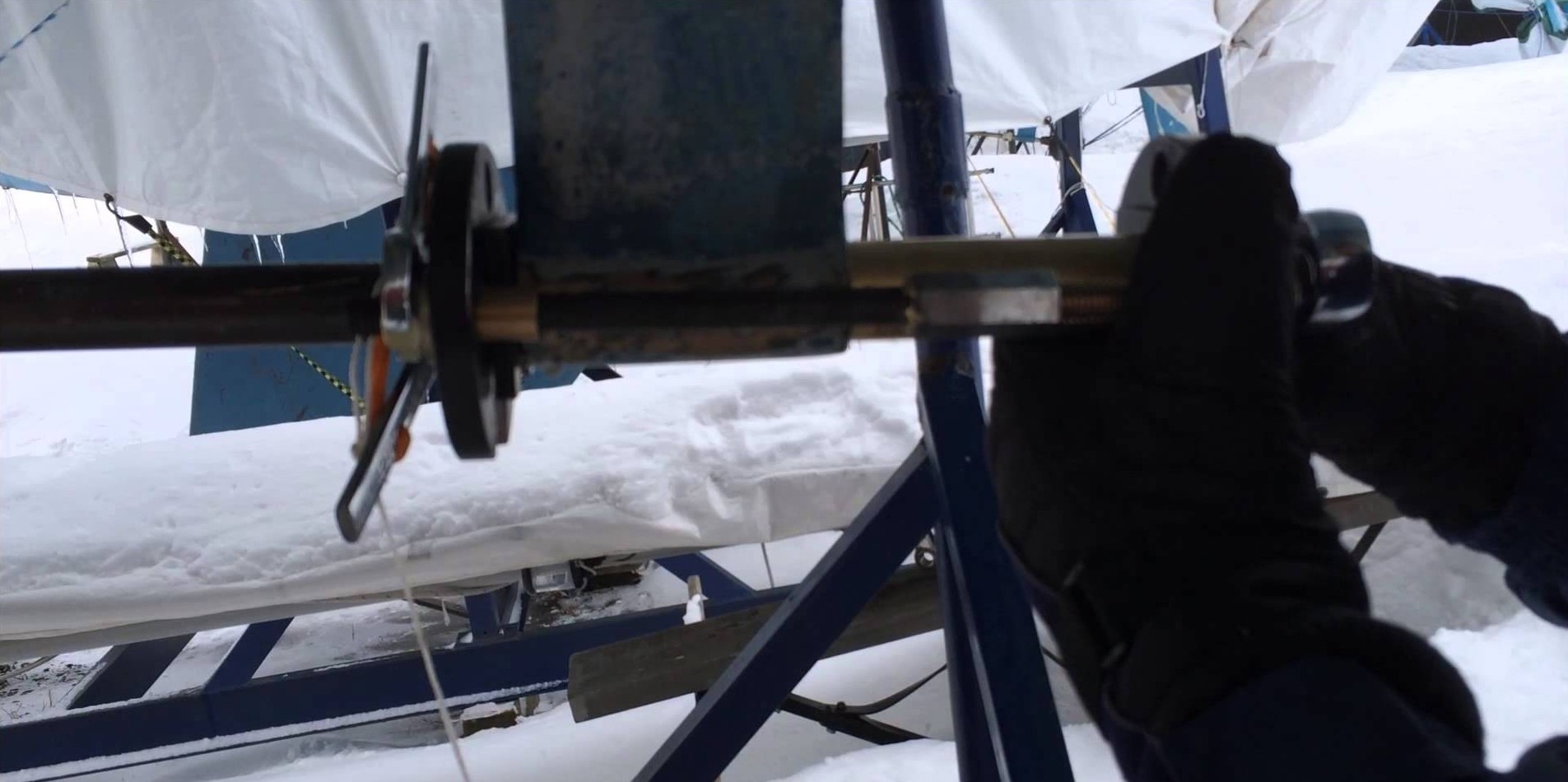 This is the best time of year to change your PYI shaft seals, cutless bearings if need be (try and move the shaft by hand; if there is any play, its time – for more on replacing a cutless bearing, see here), rudders, struts or any other part of your running gear. Remove the propeller to inspect for dents, fishing line and shaft seal damage, then coat the propeller shaft with quality water resistant grease before replacing the propeller.
Add Zimar zincs / zinc anodes to your rudders, shafts, etc. to protect the vital parts of your boat from corrosion.
Always Liked Underwater Lighting? Now's The Time
Underwater lights, such as Lumitec or Shadow Caster Underwater Lights, add a beautifully mysterious appeal to a boat. However, in order to install underwater lights, your boat needs to be out of the water. If you've ever been interested in underwater lights for your boat, there's no better time than now to install them so they'll be ready for next year's boating season.
Questions About How to Winterize a Boat or Outfitting Your Boat For Next Year's Boating Season? We Can help
With decades of combined boating experience here at Citimarine Store, we're here to help you with any questions you may have regarding winterizing a boat, or repairing / improving any of your on-board components.
Have a good one!!
CitimarineStore.com
3300 NW 112th Ave,
Doral (Miami-Dade), FL 33172
(800) 766-5256
info@citimarine.com
Related Posts:
getting boat ready for winter,guide to winterizing your boat,how to prepare boat for winter,how to winterize a boat,preparing boat for winter,storing boat in winter,winter maintenance tips