CTM CX & CTM EV – CTM Marine Split Gas Air Conditioning System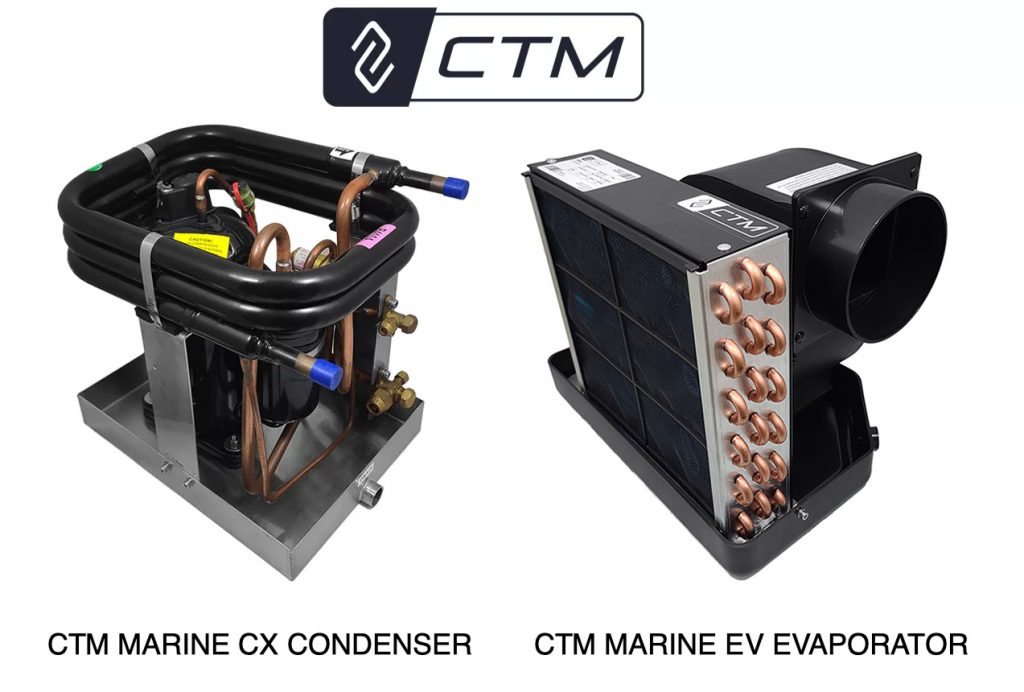 CTM Marine has taken 10+ years of experience selling marine air conditioners, combined with feedback received from customers on their units over the years, and has produced the all-new, CTM CX & CTM EV split gas marine air conditioning system, superior to anything available on the market.
CTM Marine has not only built on the efficiency and performance of other top units on the market, but has created a more durable, longer-lasting split system, designed to withstand the harshest of marine environments. CTM's CX and EV units – much like their CT units – are also fully compatible with controls and thermostats from major marine A/C brands, and can be easily installed yourself, making them the perfect drop-in replacements for other popular units on the market.
Differences Between a Split Gas Marine AC System and Self-Contained Marine Air Conditioners – When to Use, and Advantages of Each
Self-contained marine air conditioners have all the major AC components – condenser, evaporator and fan – mounted on a single chassis, and the unit is generally installed in the area it will be cooled, under a bunk or locker. These units are the most popular for recreational vessels up to 40' and can range from 5,000 – 30,000 BTU.
Advantages: Easy DIY installation, economic option.
Split marine air conditioning systems work similar to your home AC, with all of the major components split between two units installed in different locations and connected by insulated tubing through which the refrigerant travels.
The condensing unit, consisting of a compressor, seawater condenser, and electrical components, is generally mounted in the engine room or other mechanical space. The evaporating unit includes the evaporator coil and a blower and is installed in the living area.
Advantages: You can fit more than one air handler to one condensing unit, allowing you to cool more than one room or a large area. A split system is also much quieter (only the sound of the blower) and less room is required because the compressor is not in the living space.
The Highest Quality, Marine-Ready Materials Available Have Been Chosen for the CTM Split Marine A/C System

While other major brands' marine A/C units use copper circulating coils, which are prone to corrosion, the CTM Split System's CX Condensing is the first and only split gas marine air conditioning unit on the market using titanium circulating coils. Titanium has a low density and high strength-to-weight ratio, and exceptional erosion / corrosion resistance, making it the perfect material for a marine a/c unit.
To further eliminate any detrimental effects of the seawater on the CTM split gas system, it brings a stainless steel base, bolts and a stainless steel pan frame with ABS tray, all highly corrosion-resistant materials. Top quality insulating for the blowers prevents condensation on the unit, keeping the unit dry and corrosion free all around.
The CTM CX Condenser & CTM EV Evaporator Serve as Excellent Drop-In Replacements for Dometic Marine Air Split System Units
The CTM CX Condenser works as a drop-in replacement for the following Dometic / Cruisair / Marine Air Condensing Units:
The CTM EV Evaporator works as a drop-in replacement for the following Dometic / Cruisair / Marine Air Evaporatorating Units:
Note: The CTM CX Condenser can also replace Dometic / Cruisair / Marine Air's R & RX Condensing Units, but you will need to replace the evaporator being that they use R-417A or R-22 refrigerant, while the CTM CX unit uses R-410A.
Compatibility with Dometic, Cruisair, Marine Air, and Micro Air Controls & Thermostats Make Replacement a Breeze
| | | | |
| --- | --- | --- | --- |
| | | | |
| Smart Touch / Easy Touch | Elite II  | Passport I/O | SMXir |
Replacing an older marine split gas A/C system is as easy as can be with the all-new CTM CX & EV units. CTM split AC units are fully compatible with the major Dometic, Cruisair, Marine Air and Micro Air controls and thermostats.
All CTM Marine Air Conditioners' sensors and control boards are made in the US under the strictest quality standards.
How Do CTM Marine Split A/C Systems Compare in Price to Other Brands? And What Warranty Do The Units Bring?
Comparing Dometic's top split gas condensers and evaporators to CTM Marine's (using 16,000 BTUs, 115V models as examples), you'll find CTM Marine's significantly lower in price.
Dometic vs CTM Marine Pricing

Condensers

Evaporators

Dometic DEU16

CTM CX-16

Dometic TVE16

CTM EV-16

$3,260

$2,479

$1,420

$1,269
Even though the quality of CTM's CX and EV Units are comparable to the top of the line condensers and evaporators from Dometic, it is being offered at a significantly lower price point while being introduced to the market.
CTM Marine offers an industry-standard 2-year warranty against defects in material and workmanship, effective at the time of installation or vessel registration date for OEM installation. CTM warrants the compressors and compressor brackets against defects in material and workmanship for one year.
You can buy the CTM Marine Split Marine Air Conditioning Systems, here!
Customer and Technical Support for CTM Marine Air Conditioners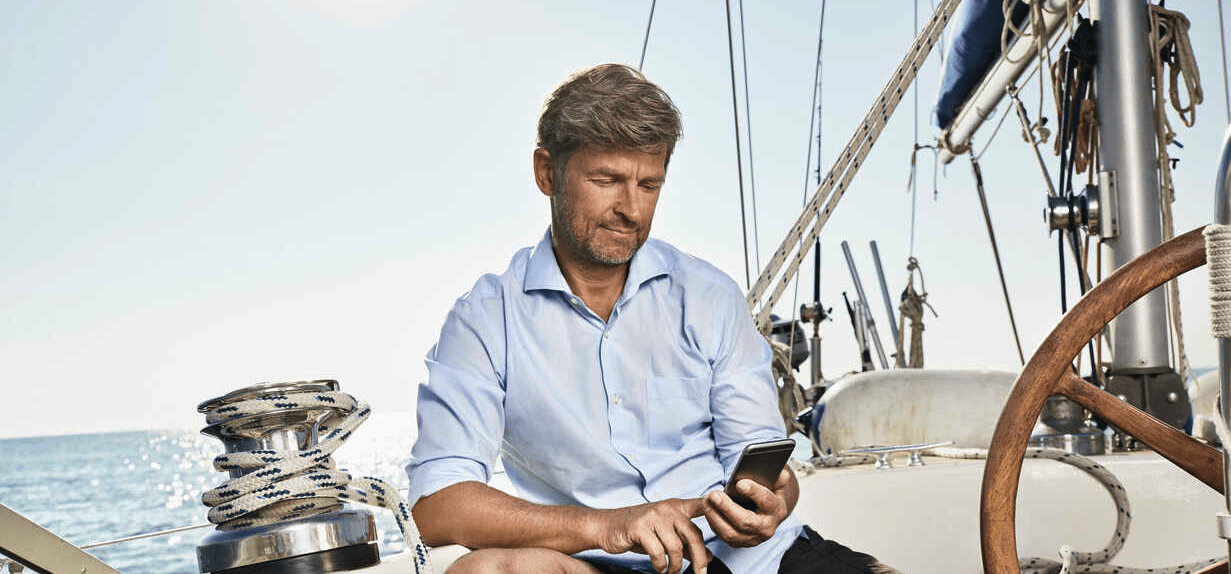 CTM provides highly-knowledgeable, marine A/C experienced customer and technical support Monday through Friday, 9am to 6pm. Support is available via phone, email and chat. CTM also offers videos to help with service, installation and troubleshooting.
Where to Buy CTM Marine Air Conditioners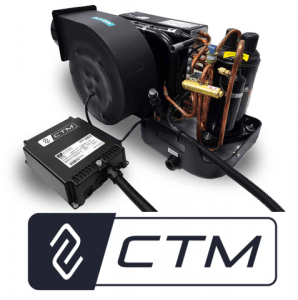 CTM Marine Air Conditioners are available here at Citimarine Store: CTM Marine Air Conditioners
Questions or comments on CTM Marine Air Conditioners? Feel free to contact us here or leave in the comments section below!

Citimarine Store
3300 NW 112th Ave, #4
Doral, FL 33172
1-(800)-766-5256
–
Related:
ctm marine cx condenser,ctm marine cx unit,ctm marine ev evaporator,ctm marine split gas