Free U.S. Shipping*
Kohler Marine Generators There are 10 products.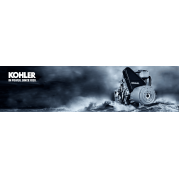 We have the complete line of Kohler Marine Generators for sale. 12V & 24V battery, heat exchange, 1- and 3-phase, with or w/o sound shield, 5 to 23kW Models. Contact us here or chat with us below for Kohler Marine Generator prices or with any questions.
*Keel cooling units available upon request.
e