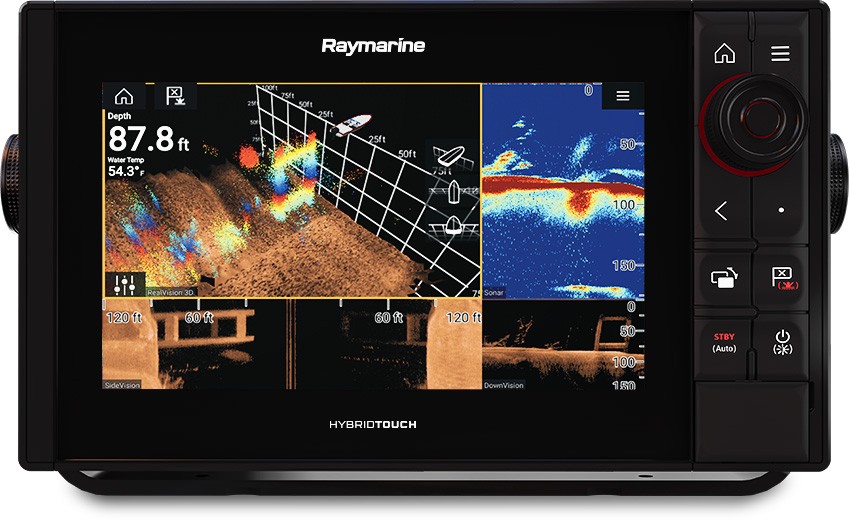 Note: The Axiom+ is now the latest version of the Axiom, released mid 2020. You can find all three Axiom models, starting with the most recent release, here:
The Raymarine Axiom is making waves in the boating industry, thanks to its cutting edge functionality, compatibility, visuals and ease of use. And the Raymarine Axiom Pro, offers some improvements in certain areas.  If wondering how the Raymarine Axiom Pro compars to the original Axiom, see Raymarine Axiom vs Axiom Pro, here…
The Axiom Pro Differs from the Raymarine Axiom with More Visible Display Angles, Larger Screen Options, Combined Rotary and Button Control Options, a Stronger Sonar & More Transducer Options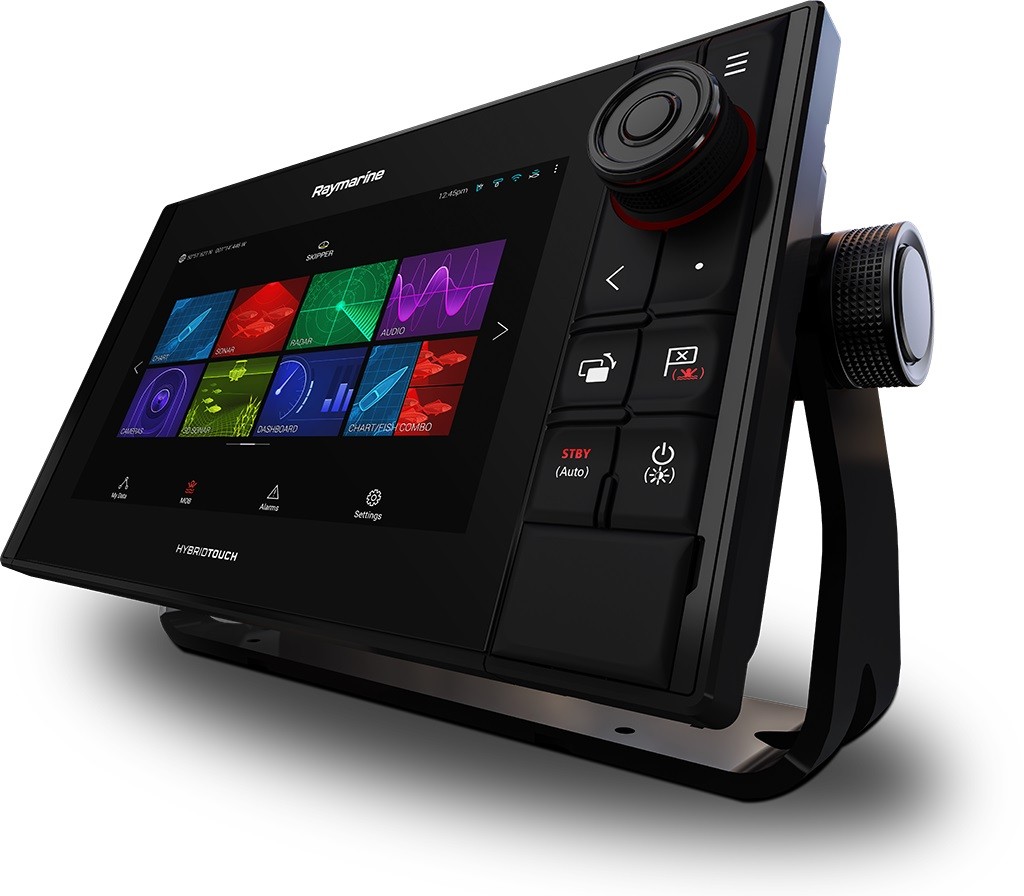 Raymarine just released their Axiom Pro MFD. The Axiom Pro builds on the largely popular Axiom platform, which was released in February, with the Pro version designed for serious offshore enthusiasts and professional captains.
The Raymarine Axiom Pro version integrates in-plane switching (IPS) technology to its display, which makes even greater visibility from every angle, even while wearing polarized glasses.
The Pro provides HybridTouch controls, meaning the ability to control the MFD either via ergonomic rotary knob control / buttons setup, or multitouch touchscreen. The original was solely touchscreen.
Much like the Axiom, the Axiom Pro offers RealVision 3D fishfinding technology, which when combined with the new GPS trail function, allows fishermen and boaters to build a more complete picture of an underwater structure by circling the area. True 1kW CHIRP sonar (compared to 600W in original Axiom; still powerful!) offers no compromise performance when targeting bait, fish, thermoclines and more at up to 5,000 feet in depth.
The Pros now also have two ports on the back of the unit for running two distinct transducers… Along with 9" and 12" options, much like the regular Axiom, the Pro version will also come in a larger 16" model. Networking capabilities will allow you to connect your Axiom Pro to your sailing instrument displays, autopilots, VHF radios, sound systems and several other compatible onboard marine electronics.
The Raymarine Axiom Pro starts at $2,499.99, and is available in the Raymarine MFDs section of Citimarine Store. We havfe free US Shipping on all Raymarine MFDs!
Questions or comments? Just let us know.
CitimarineStore.com
3300 NW 112th Ave,
Doral, FL 33172
(800) 766-5256
sales@citimarine.com
–