Simrad Marine Electronics Reviews, Features & Advantages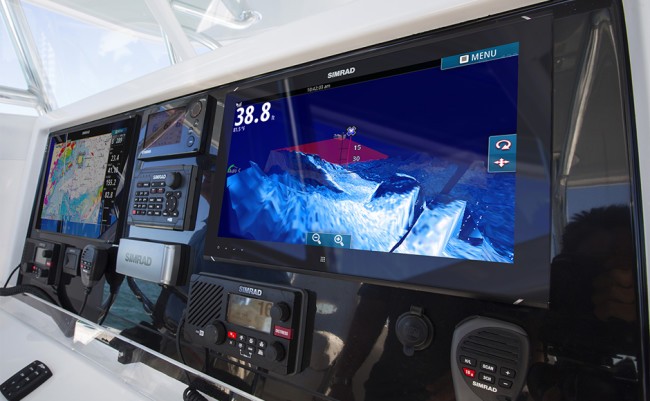 Simrad Marine Electronics (Simrad Yachting) has a rich history, spanning back to 1946, when Simonsen Radio began converting surplus radios from the Second World War to be used by commercial fishing vessels.
Part of parent company Navico, along with Lowrance and B&G, Simrad is one of the longest standing marine electronics manufacturers in the world, with extensive experience in the manufacturing of:
Marine autopilots
Communications equipment
Satellite navigation
Chartplotters
Echosounders
Instrumentation
MFDs
Simrad Marine Electronics' range of products covers recreational and commercial vessels of all sizes, from small runabouts to large sea cargo vessels.
If you're looking for cheap, low-cost electronics for your boat, Simrad may not be the brand for you. However, if you're looking for high quality, powerful, yet practical marine electronics for your boat, Simrad, as demonstrated by their broad portfolio of awards, can be your go-to brand.
Advantages of Simrad Marine Electronics Compared to Other Brands


Simrad Marine Electronics are known for quality. While you may sometimes pay a bit more than you will for equipment from other brands, you definitely get what you pay for as to durability, intuitiveness, and quality of performance.
Simrad Multifunction Displays, Radars, Sounders and Autopilots are some of the most compatible with other systems (both of their own brand, and others), with excellent plug and play capabilities requiring very little operator adjustment necessary to maximize performance.
Simrad's software may not seem the most user-friendly at first. However, once you warm up to it, the operation of Simrad marine electronics is some of the most intuitive, flexible and responsive available.
Simrad is seen by many boaters as elite level when it comes to MFDs, and the Simrad 4G radar and sonar products' accuracy, resolution and detail, as well as autopilot functionality, is thought by many to be unmatched, oftentimes being the deciding factor for many boaters.
Simrad Marine Electronics Reviews – What Real Boaters Have to Say About Simrad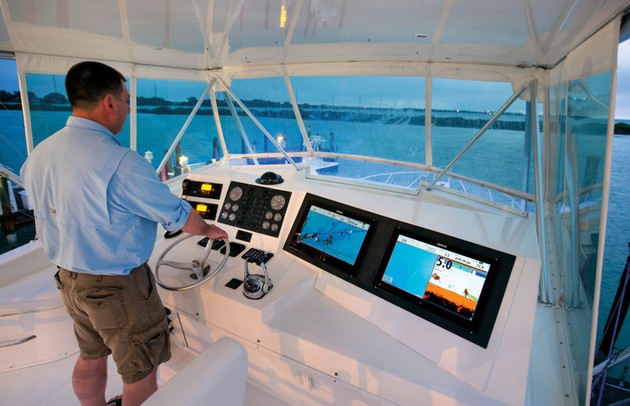 Visiting top boating forums, you can see what seasoned boaters have to say about Simrad. From TheHullTruth.com:
"Simrad quality is top of the list. It is right up with Furuno for reliability and "bullet proofness"."
-yachtjim, Stevensville, MD, TheHullTruth.com, posts: 16,968
"No. Furuno's objective is to be up there with Simrad. 
Simrad is the apex of consumer marine electronics. It is quality, all the way. Here's what an independent 3rd party, Powerboat Reports, said about the Simrad 44 series chartplotter in March of this year when they evaluated big-screen chartplotters, "The Simrad 44-series chartplotter is a stoutly built machine that oozes an aura of quality."
-Eyeball, San Francisco, TheHullTruth.com, posts: 10,213
"i have a ra40 color radar. i love the unit…its so clear and crisp. its so good, all i do is leave on auto and play with range up and down buttons..i have had raytheons, furuno and sitex units and have found this one to be highest quality. its my first simrad piece of equipment, and im very impressed so far."
-Demo, Montauk, NY, TheHullTruth.com, posts: 505
"I just put the CX44E on my boat. as far as quality goes it's top notch. Lots of user friendly features. the menus can be confusing at first but once you figure them out it really pays off. It is very simple to use once you get it down. Overall everything is what I hoped for and the radar hands down is better than anything I have seen so far (dual radar / high – low speed scanner adjustment..etc). obviously your choices of transducer and radar antenna make a difference."
-TunaBomber, Cape and Islands, MA, TheHullTruth.com, posts: 1,433
Should I Buy Simrad Electronics For My Boat?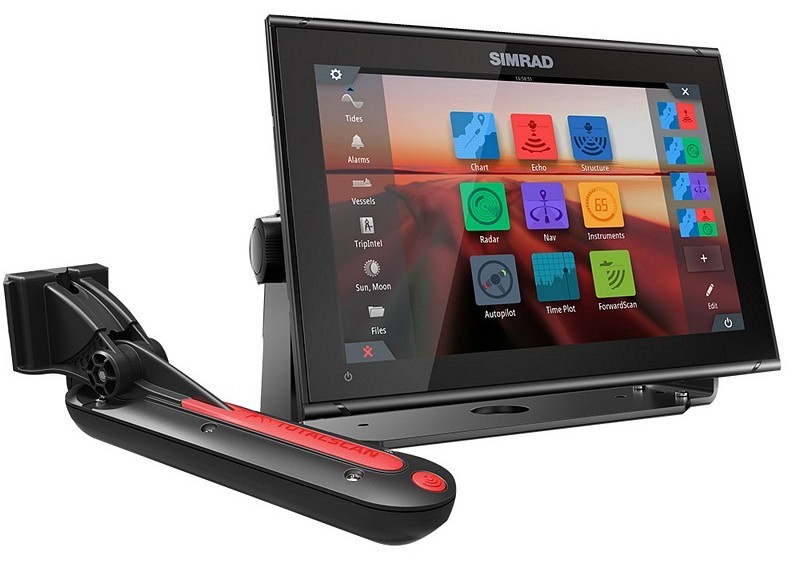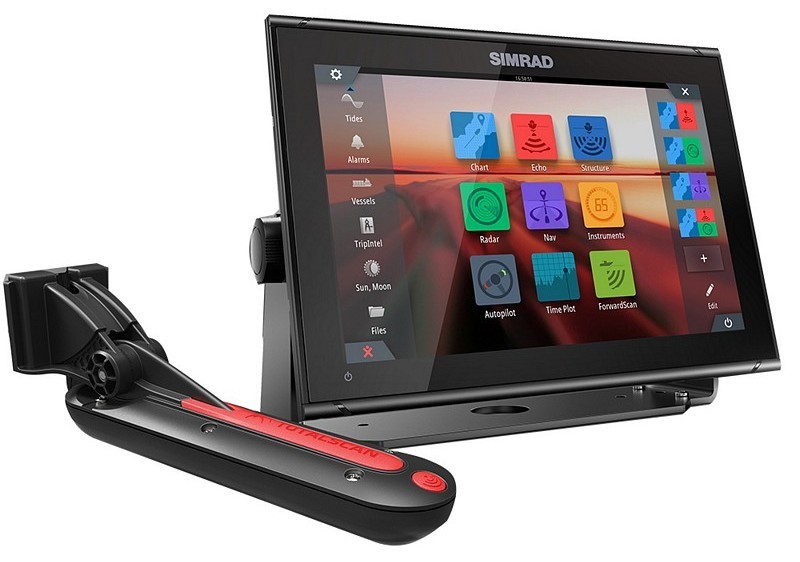 All of the top marine electronics brands (Raymarine, Simrad, Garmin, Furuno) have been releasing powerful marine equipment for years now. However, if you're curious about Simrad, you can't go wrong with one the most longest standing and most reputable marine electronics names in the industry.
You can find all the newest and most popular Simrad Marine Electronics, here… MFDs, Radars, Autopilots, Sounders and more.
Simrad – Cruise With Confidence
Citimarine Store
3300 NW 112th Ave,
Doral, FL 33172
(800) 766-5256
www.CitimarineStore.com
–
Related Products:
How does Simrad compare to other brands,Should I use Simrad Electronics on my boat,Simrad marine electronics,simrad marine electronics reviews,Simrad quality