Furuno Marine Electronics Review – Simple, Solid, Powerful Marine Tools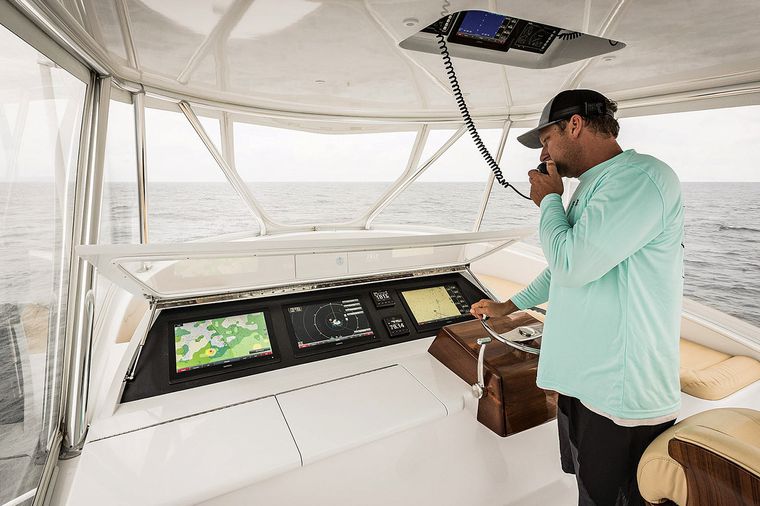 With more than 80 years of experience in the marine electronics sector, Furuno was the first company to sell fishfinders way back in 1948 — revolutionizing local fishing in Japan, and then fishing worldwide.
And while several marine electronics manufacturers now manufacturer quality fishfinders, none have been able to surpass Furuno's grip on the commercial market. Furuno manufacturers a full range of marine accessories, including autopilots and other systems, but are best known for their fishfinders and radars.
Take a look at any commercial fishing boats in your area, and you'll more than likely find a Furuno fishfinder set up. And most US Coast Guard, Harbor Patrol and Navy boats you come across will be outfitted with a Furuno radar.
Furuno Marine Electronics are considered to be among the top of their class out of the major brands, performance and reliability-wise, and contain all the major features you'll need. They are as durable as it gets, simple to use, and easy-to-install. We've provided feedback / reviews on Furuno fish finders, chartplotters, autopilots and radars from boaters in this article to help show this.
And even though Furuno is a favorite among commercial users, recreational boaters looking for long-lasting, solid marine equipment can't go wrong with Furuno.
Where Furuno Marine Electronics Excel – Stellar Performance, Reliability and Manufacturer Support

Furuno is known for rock solid performance and reliability. This is why they do so well in the commercial sector – an area where reliability and high uptime is much higher on the list of requirements.
I've heard boaters mention Furuno electronics that worked flawlessly for them for 30+ years without the need for a single call to technical support. You don't hear that among other brands.
And one of the most mentioned points you'll find on Furuno is the technical support the company does provide if it is needed. Furuno is said to provide technical support on units which have been discontinued for 10 – 15 years, help network / connect with equipment from other brands, are available worldwide, and always allow you to speak with a (knowledgeable and trained) support person.
The price point on some Furuno marine electronics may put the brand out of reach for some recreational boaters, but you get what you pay for with Furuno — quality. And it's said that the older models have a bit of a learning curve compared to the newer models. However, there is also considerable resale value in older Furuno products.
What Boaters Have to Say About Furuno Marine Equipment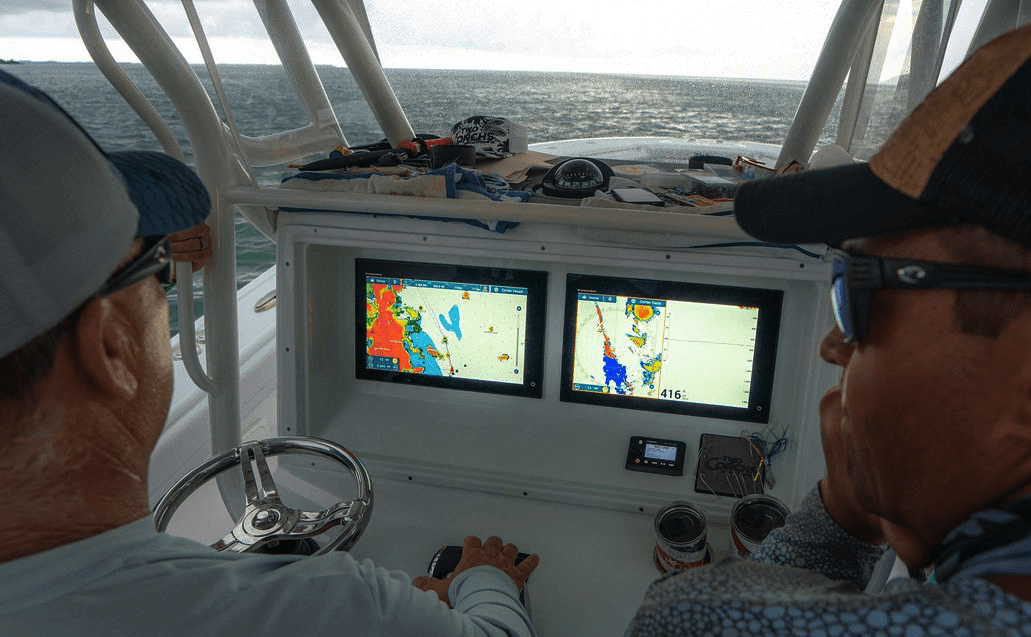 The best source of information on any marine brand is from boaters themselves. Here are Furuno fish finder, chartplotter, radar and autopilot reviews we've come across on top boating forums:
From CruisersForum.com
"Furuno is the best. Use them every day on commercial boats."
-ub1, Registered User, Location: narragansett, Boat: 45′ leopard cat, Posts: 113
"We've run Furuno chartplotter, radar and autopilot for the last 9 years of offshore cruising. Very reliable gear."
-Paul L., Registered User, Location: Bellingham, Boat: Outbound 44, Posts: 8,288
"We don't get all that far offshore, but… our electronics suite is all Furuno (except for VHFs).

Plotter/GPS (we're using NOAA raster and vector charts; others are available for worldwide coverage) and separate GPS "navigator," AP, radar, fishfinder and separate depthsounder, AIS."
-ranger42c, Registered User, Location: Maryland, USA, Boat: 42′ Sportfish, Posts: 4,473
From TrawlerForum.com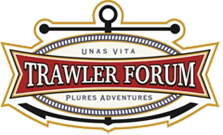 "On commercial boats Furuno seems to be winner."
-FF, Guru, Posts: 21,017
"As stated, most all commercial and fish boats in the PNW use Furuno equipment. My setup is all Furuno except for Comnav autopilot and AIS."
-Ken E., Guru, City: Bellingham, WA, Vessel Model: 45′ Hatteras Convertible, Posts: 1,381
"We purchased a Furuno Navnet Radar/Chartplotter/Depth Sounder for our Grand Banks 49 about 15 years ago. I installed everything myself. It has been totally trouble free, and a truly excellent piece of gear. I chose Furuno because the vast majority of commercial boats have it and I know they value reliability. So do I. For VHF and AIS I'd probably go with ICOM."
-Wayne B., Member, City: Western Florida, Vessel Model: Grand Banks 49, Posts: 15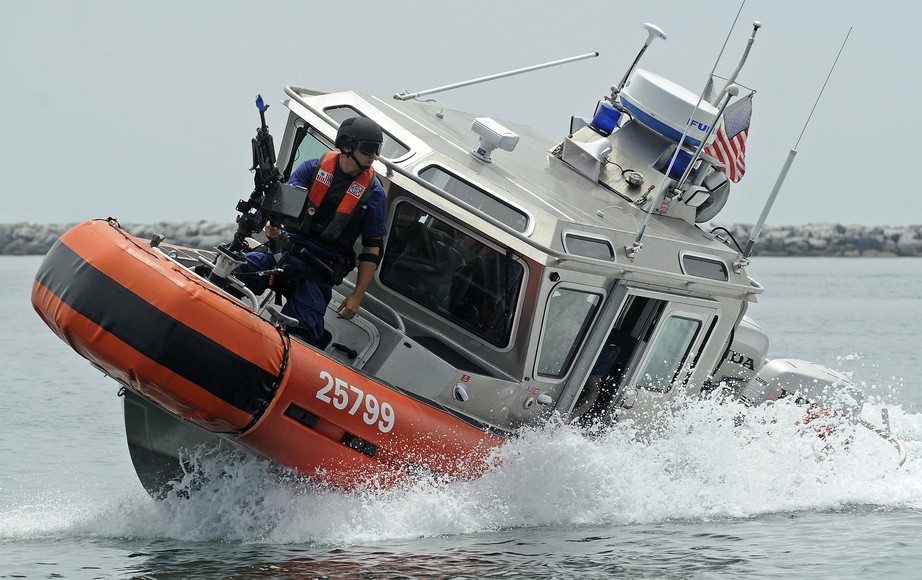 "All the photos I can google up of USCG vessels suggests their radars are Furuno. Just saying…"
-JDCAVE, Guru, City: Lions Bay, BC, Vessel Model: Kadey Krogen 42, Posts: 2,436
"Several years ago, I managed to destroy the expensive antenna on a Furuno differential GPS for no reason other than my own stupidity. I sent it back to the service center, telling them it was my problem, not theirs and asked if I could purchase a replacement. They sent me a new one, at no charge!

I have been a fan ever since. Their stuff is very reliable and, as I said, their support is just first rate"
-SteveD, Senior Member, City: Seattle, WA, Vessel Model: Willard 47′ Dover Trawler, Posts: 114
"Ex-commercial with Furuno sounder & radar, PC-based Plotter, Icom VHF and TMQ pilot. Vessel originally had 3 x Furuno sounders for serious fishing!

I've had no problems with any of the gear in 15 years so cannot comment on support. Both the sounder and radar are long discontinued models but work just fine."
-Bendit, Senior Member, City: Auckland, Vessel Model: Westcoaster 53 converted to pleasure, Posts: 304
"We love Furuno's products and have never had a moment of disappointment. We did get Garmin in a Sunseeker, but only because the builder offered only Garmin, Raymarine and Simrad. For inland boating such as the loop, Garmin charts actually are a little better. However, when your choice is between the best versus everyone else, I'd go with the best, Furuno."
-BandB, Guru, City: Fort Lauderdale, Posts: 19,342
From TheHullTruth.com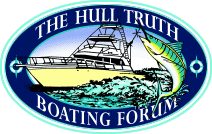 "I've run nothing but Furuno bottomfinders for the past thirty years.

None was ever sent in for a repair.

My current one is an FCV 585, and knock on wood, has been great to use over the past few years.

It is paired with an Airmar P79 and will paint the bottom running 30 mph."
-triumphrick, Admiral's Club, Location: Masaryktown, Fl, Posts: 18,632
"I am on the water frequently and run for-hire trips so I need to rely on my electronics.

While some of the other brands offer great marketing and gimmicks, I do not think they offer the confidence in their product that Furuno does. They seem to follow the Black and Decker mindset of consumer products of being throwaway items with relatively short shelf lives and expect their consumers to look to "upgrade" frequently.."
-iFishMD, Senior Member, Location: Annapolis, MD, Posts: 18,025
"I upgraded all my electronics to Furuno last fall after having Furuno on my last boat. The new (used) boat came with Garmin. I have been having an issue with on of the displays shutting down. Furuno sent a field tech to my boat at no cost to me to run a full set of diagnostics on my system/network and update to the latest software and maps. I don't think you will see that level of service from Garmin et al. Just my .02"
-bluefin2na, Senior Member, Posts: 774
"I have had a lifelong respect for Furuno.

Take a look at their NMEA Awards….they average 5 to 6 top awards yearly.

Best radar….40 Consecutive years.

Best Fish finder..38 Consecutive years….try and find a used FCV585 for sale…tons out there and all seem to be working like the day they were sold

And the list goes on."
-semperfifishing, Admiral's Club, Posts: 23,233
"I think you get what you pay for.

I installed Lowrance Gen2 full system on my previous boat.

The boat I have now had Furuno VX2 system and since it was not the latest and greatest I thought I will replace with something else.

Let me tell you, I'm in love with the sonar and radar. Simply awesome and reliable… every time. I upgraded the software and the tech support was second to none.

The unit is very easy to use."
-Srf_Cast, Senior Member, Location: Jamaica Bay, NY, Posts: 826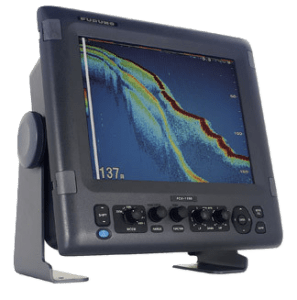 We work to carry only the best marine electronics at Citimarine Store. We sell Furuno Marine Electronics, including their Fishfinders, Radars, MFDs / Chartplotters and more. You can find Furuno Marine Electronics, here.
Questions on Furuno or marine electronics in general, feel free to contact us here!
Have a good one!
Citimarine Store
3300 NW 112th Ave, #4
Doral, FL 33172
1-(800)-766-5256
CitimarineStore.com
Related:
furuno autopilot reviews,furuno chartplotter reviews,furuno fish finder reviews,furuno marine electronics reviews,furuno reviews