New Electronics Added To Our Online Marine Store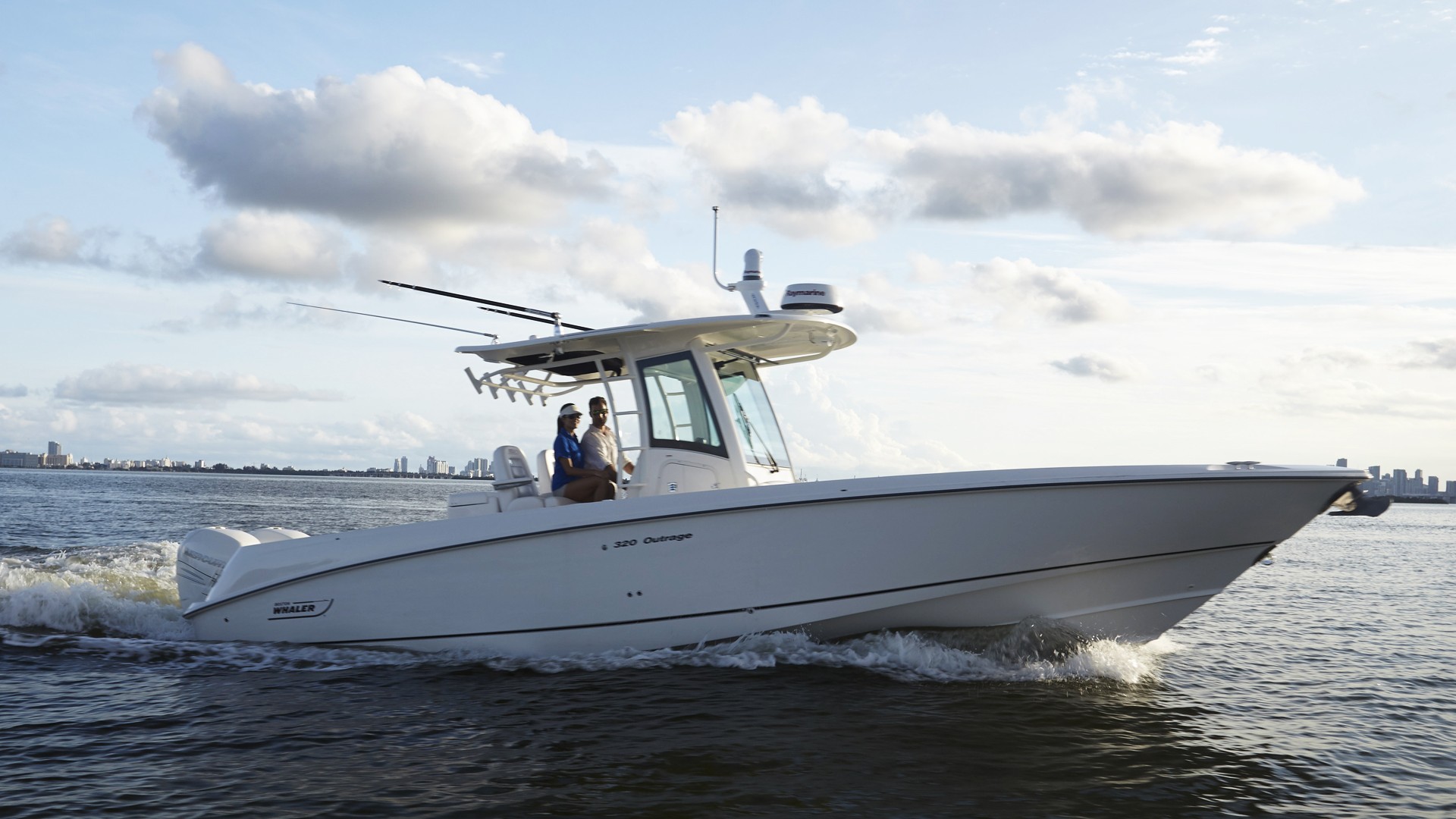 Here at CitimarineStore.com, we try to stay up to date with all of the newest and most popular marine electronics and accessories out right now.
It's tough being a GOOD online marine store, but someone's gotta do it. Here are some new products we added this week:
Dometic SmartStart II For Your Marine AC System – Reduce Strain On Your Power Source When Starting Up Your Boat AC!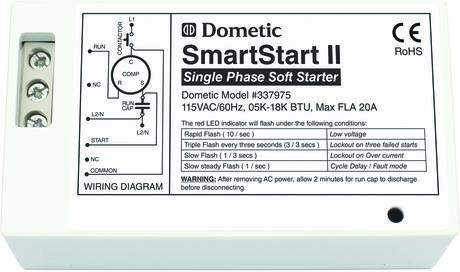 Dometic, the manufacturer for Cruisair and Marine Air (which have both merged under one Dometic line now), have been integrating the SmartStart into their AC units for years now.
While many of the AC units in our online marine store already come with the Smart Start, we've decided to add it on its own, in the case that you may have a Dometic unit without the Smart Start; you can now add it.
The Smart Start reduces the inrush of current by starting the compressor slowly, eliminating surges that could over-strain your power source. This gentler method of handling the power surge can mean the difference between you keeping the marine generator you already have, or having to shell out thousands for a new one.
SmartStart II reduces compressor startup power demand by up to 65%.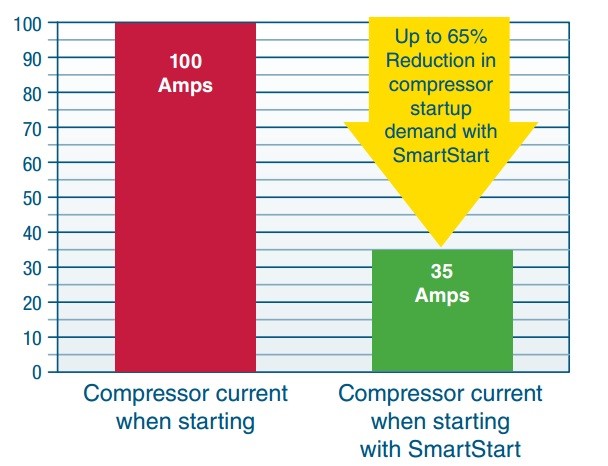 If you don't have a generator on your boat, the SmartStart also allows the option of powering a marine AC system from an inverter, and if running on dock power, it can resolve issues where power source or connection is weak. It also provides protection by shutting down the compressor if the power source is briefly interrupted (attempting a soft start after three minutes).
Also New In Our Online Marine Supply – The Raymarine Quantum CHIRP Radar / Radome – Cutting Edge, Cost-Friendly, Easy Radar Technology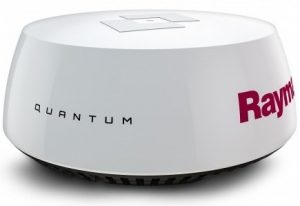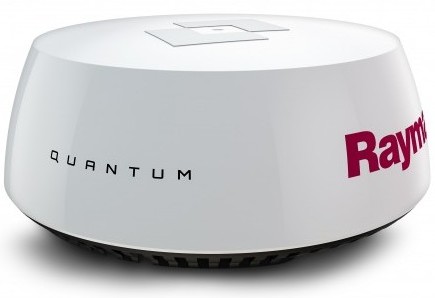 When it comes to Radars / Radomes, Raymarine is in a class of it's own.
Their latest, the 18″ Quantum Radome, shows this once again.
With a radius of 24 nautical miles, and an ability to see objects as close as 18 feet, you will have superior radar imaging on both long and extremely short ranges.
Other benefits of the Raymarine Quantum
Much clearer target separation than ordinary magnetron radars,
Ability to pick up very small objects (such as birds),
CHIRP pulse compression for clean, accurate images at long distances.
Very low power consumption (17 watts transmit and 7 watts standby)
The Raymarine Quantum is energy efficient, and easy to install (with Wi-Fi connectivity option or thin cabling). You can find the Raymarine Quantum here… 
and the new Raymarine Magnum Radar, here…
Fusion NRX300 Marine Wired Remote – A Sleek, Localized Control for Your Fusion Marine Stereos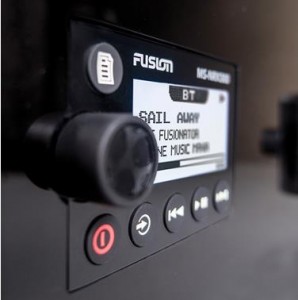 With the new Fusion NRX300, you have not only localized control of your Fusion marine stereo, but you can do it in style.
With the all new glass-helm installation option, you can control your favorite album on an elegant, IPX7 waterproof, easy-to-use interface, from any part of your boat, including swim platforms.
The MS-NRX300 remote control can be configured to display supported NMEA 2000 network data from compatible marine electronics connected to the same network.
The Fusion NRX300 is compatible with the following Fusion stereos:
MS-UD750
MS-AV750
MS-UD650
MS-AV650
MS-RA70N
MS-BB100
MS-RA205
MS-BB300
MS-IP700i
MS-AV700i
Pass by our Fusion section here!: Fusion Marine Stereo
Lowrance Marine Electronics recently added to our site!
Lowrance is very popular with the fishing community for their fishfinders, chartplotters, radars and transducers. They also have top notch radar and autopilot products released to compliment the systems. You can find them here!: Lowrance Marine Electronics
Citimarine Store Wants To Be Your Online Marine Store of Choice!
We work hard to keep a full stock of all the latest and greatest marine accessories and electronics we know boaters are looking for. Constantly researching, constantly negotiating with manufacturers to get you the best prices (and with carriers to get you the lowest shipping rates), we hope to be your choice when it comes to online shopping for marine accessories!
Questions? Comments? Give us a shout! We know boating! And take a look around our store!
CitimarineStore.com
3300 NW 112th Ave,
Doral (Miami-Dade), FL 33172
(800) 766-5256
info@citimarine.com
marine store,marine store miami,marine supply doral,online marine store,online marine supply