Lumitec SeaBlazeX LED Underwater Light Blazes Competition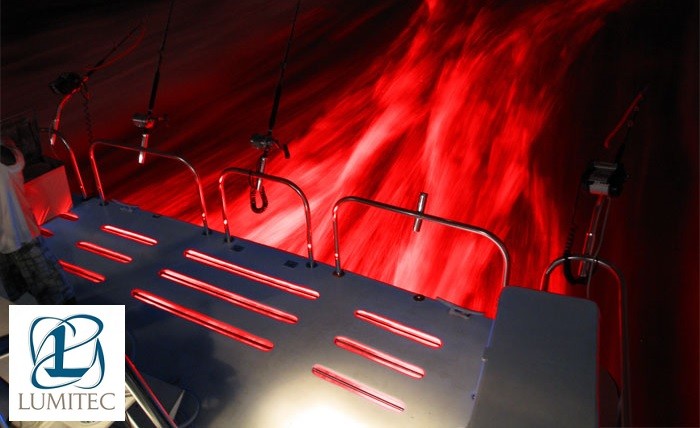 The Lumitec SeaBlazeX LED underwater light is manufactured in a carefully-formulated bronze alloy housing, with completely self-contained circuitry tested to military standards… The Lumitec SeaBlazeX is designed for an underwater life of more than 50 years. (Note: If you are looking to purchase Lumitec underwater lights, see here: Lumitec Underwater Lights
The SeaBlaze has been firmly established as the benchmark for value in the area of marine underwater lighting, and boasts a light output equal to competitors that cost 3 to 5X more! Besides offering the highest lumens per dollar on the market, they're designed to run cooler and consume less power than other brands of marine / underwater lights.
How The Lumitec SeaBlazeX Compares To Other Underwater Lights
We've heard it several times… owners of Lumitec underwater lights outshining their friends' more expensive lights… as to color, light output, and more.
The Lumitec SeaBlaze3 goes for approx. $270 per light, and the Lumitec SeaBlazeX goes for approx. $390 per light. Meanwhile… the Amphibian A12pro (which has only approx. 1/4 the lumens as the SeaBlazeX) can cost $600 and up per light, and Lumishore's lights can cost $600 and up (for approx. half the Lumens of the SeaBlaze).
And as to actual performance, here's how the Lumitec SeaBlazeX LED Underwater Light stacks up against the competition in white lighting: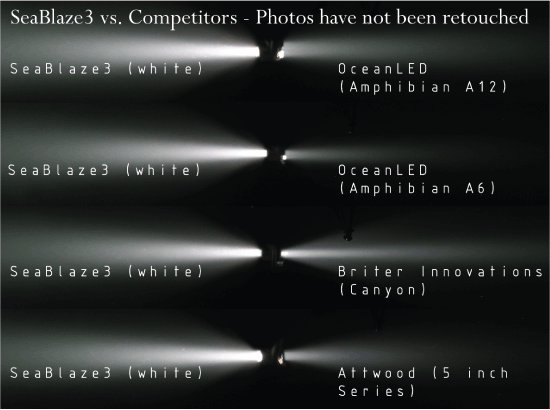 How The Lumitec SeaBlazeX LED Underwater Light Compares to The SeaBlaze3
Now… time for the civil war within Lumitec.
Which is better, the Lumitec SeaBlazeX or the SeaBlaze3?
Well, while the SeaBlaze3 has firmly established itself as the benchmark for value in marine underwater lights for quite some time now, the SeaBlazeX more than doubles the Lumitec's 3 series in Lumens… here's how they match up:
Lumitec SeaBlaze3 Underwater Light (1729 Lumens)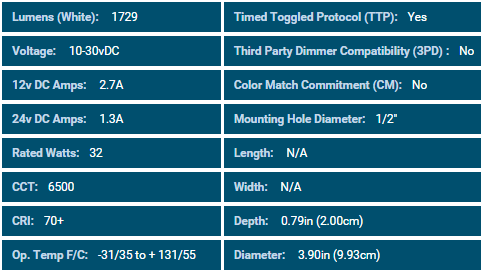 Lumitec SeaBlazeX LED Underwater Light (4,000 Lumens!)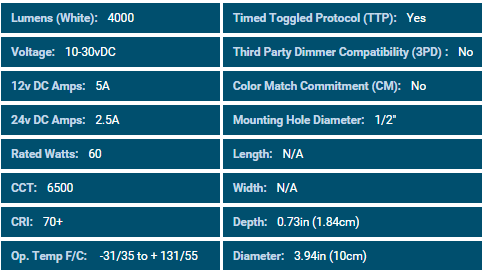 So while the SeaBlazeX may cost another $120 or so… that will be a very worthwhile $120!
Lumitec SeaBlazeX Spectrum Underwater Light
A new addition to Lumitec's line of marine underwater lights is the Lumitec SeaBlazeX Spectrum. Still performing at a powerful 3,000 lumens, the full color RGB has nearly infinite color output options and user-selectable modes.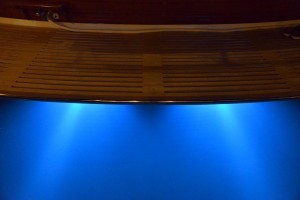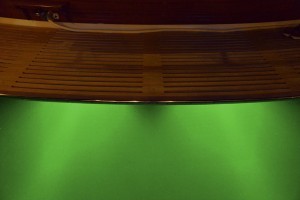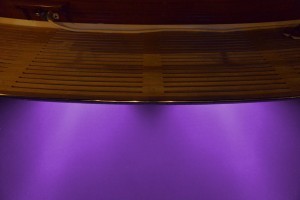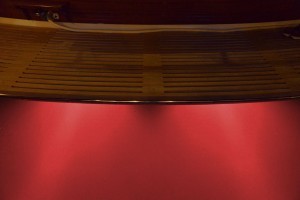 The red lighting really stands out… unique, powerful and mysterious!
Where To Get Lumitec SeaBlazeX LED Underwater Lights
After doing our homework, we've decided on a couple of prestigious marine lighting companies to sell here at Citimarine Store, and due to Lumitec's lumen per dollar value, high performance, and sky-rocketing sales, they've become one of our favorite lines.
We are official dealers for Lumitec, so can provide you with great pricing on the SeaBlazeX line. See here for Lumitec Underwater Lights.
If we don't have the color / style you want, just let us know.
What People Have Had to Say About Their Lumitec SeaBlazeX Lights – Lumitec Underwater Lights Reviews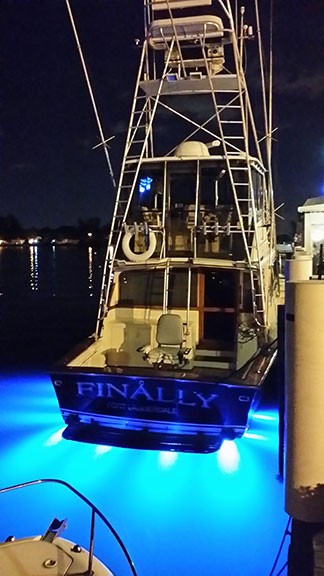 Here's some feedback from boat owner's who are very happy with their SeaBlazeX lights:
"Perfect for an evening cruise in the residential canals with your favorite beverage or provide light to attract bait and fish if you are anchored up"
"Love the lights. Bright and love being able to change the colors. Each color is so different."
"Very bright at night and illuminated the water in an even pattern about 50 ft back . Very happy with purchase."
"Couldn't beat the price, fast shipping, easy to install"
"These are really bright! Installed and tested during the daylight and they were blinding"
"So much fun to cruise around at night with these on. I don't think a picture could do it justice. The lights are beautiful"
"So much fun to cruise around at night with these on. I don't think a picture could do it justice. The lights are beautiful…"
"Installation is super easy"
"These lights actually increase in intensity the faster one goes and the effect is amazing. Travelling at night is always an enjoyable experience, but these 2 lights turn it into a real event. Now planning a New Year's eve out on the boat!!"
Installation of Lumitec's SeaBlaze3 and SeaBlazeX
If not great with a drill and electrical wiring, you may want to take your boat to service shop for installation of your Lumitec SeaBlaze lights. However, if you are a bit handy, it entails:
Lining up the lights – measuring 2 – 3 times
Drilling holes
Testing lights
Sanding bottom paint off
Paint the housing with bottom paint
Use plenty of 4200 caulk
Repaint area where paint was removed
Electrical installation is described in the manual.
For a more in-depth video description of how to install your Lumitec SeaBlaze3 Lights (similar to the SeaBlazeX), see here:
Cleaning Your Lumitec Marine Underwater Lights
Do not use solvents or harsh chemicals to clean the lights, mild soap and water is generally good enough to remove grime and salt spray. Clean with a nylon brush and flexible straightedge to remove growth; abrasive/scouring pads should not be used for cleaning.
About Lumitec
Lumitec, recognized as the 6th fastest-growing US manufacturing company (and mentioned in Inc. Magazine's top 500), is an engineering and design firm solely dedicated to the conceptualization, development, and manufacturing of high-quality, extreme environment LED lighting.
For more frequently asked questions on Lumitec's lighting, see Lumitec's FAQ page, or contact us for more info! To see the pricing on the Lumitec's marine underwater lights, see here!
Have a good one!
CitimarineStore.com
info@citimarine.com
1 (800) 766-5256
Related Products
Ocean LED underwater lights started the marine LED revolution back in 2005 and are still to this day changing how boat owners light up the night. All Ocean LED underwater lights are designed specifically for purpose and therefore 'maximum efficiency' and 'product life cycles' are considered paramount right from the early concept stages up through to final production.
lumitec seablazex,lumitec underwater lights,lumitec underwater lights reviews,marine underwater lights,SeaBlazeX LED Underwater Light,seablazex spectrum