Advantages of Solid State Radar over Magnetron Radars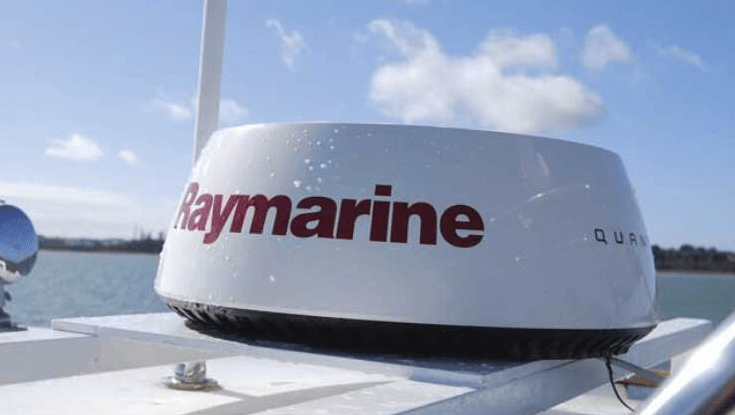 For the longest time (since WWII), marine radars have used cavity magnetrons which transmit radio-frequency energy in quick, high-powered bursts. While it did the job for the most part, it wasn't until 2016 that marine manufacturers introduced all-new, digital solid state transistors into their radar systems. Solid state radars broadcast lower-powered bursts of RF energy over much longer intervals using pulse-compression technology (like as used in chirp sonars). Here we will outline the advantage of solid state radar vs magnetron.
Power Transmission of Solid State Radar vs Magnetron Radars
Magnetron radars are rated for their peak power transmission, while solid state radars are rated for their average power output. While the total power transmission between solid state and magnetron radars is the same, and they both use the same frequency, it's a different way of creating transmissions.
For instance, a 120 Watt solid state radar delivers the same total energy as a 15kW magnetron radar. The conversion is roughly a factor of 10 and some change. 
Another one of the advantages of solid state radar here is that it will get better information at greater distances, because the RF energy stays on the target longer. And solid state radars will deliver the same (or even greater) overall power as most marine electronics manufacturers' highest-end, recreational-level magnetron radars, which offer 25 kW of peak power.
Performance Notes on Solid State Radar vs Magnetron Radars – Advantages of Solid State Radar
One of the major advantages of solid state radar is how it transmits more predictable frequencies that enable Doppler processing, which will allow the radar system to color-code targets based on their threat levels, with red, for instance, meaning danger.
The narrower beam widths on solid state radars also allow for higher-resolution imagery. 
"I use the analogy of a wide-tip Sharpie marker," Dave Dunn, Garmin's director of sales and marketing for marine products says about the older magnetron radars. "You can't draw the picture you can with a narrow-tipped Sharpie".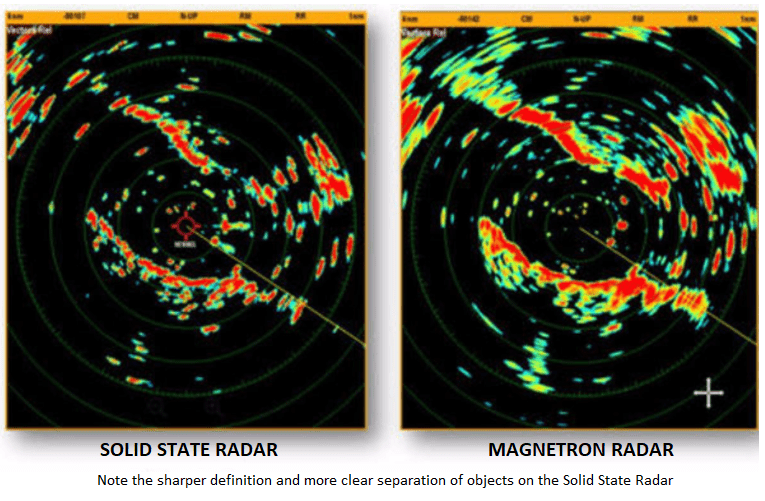 With the narrow beam width of the solid state radar you can have a specific picture as opposed to a general idea about targets. With solid state radars, you're taking energy and squeezing it into a narrow area, improving on-screen resolution and putting more effective radiated-power on a target.
Solid state radars are capable of Doppler processing and other advanced features. For instance here are some more detailed Solid State Radar advantages over Magnetron:
Ability to digitally decrease beam width to only 0.7 degrees

Bird mode, which helps anglers spot birds using radar's gain function

Rain mode, which allows boaters to see into squalls (signal processing can differentiate rain reflections from hard-target reflections)

Acquire and track an unlimited number of potentially dangerous targets

Can detect targets as close as 18 feet, as opposed to magnetron radars that have "main bang" blind spots (such as 65 feet for a 25 kW radar)

Farther ranges (96-nautical mile range in popular models), but better to detect weather systems and birds at this distance rather than distant vessels

Instant-on operation means there is no warm-up time, so radar is available in seconds when you need it. Magnetron radars have warm-up times of several minutes in some cases

With less transmitting power, solid state radars are more energy-efficient and draw less power than magnetron radars
With the all-new Solid State radars you'll see clearer images, and resolve smaller or even overlapping objects. You visualize small, weak targets, even when they're positioned close to strong returns. Avoiding collisions at night or in conditions of poor visibility just got easier. 
Top Marine Solid State Radars Available for Sale

If you've been considering a new radar, here are some excellent solid state options from the major marine electronics manufacturers. Click on any of the links in the information below to visit a product page for more details.
Furuno Solid State Doppler Radar NXT Series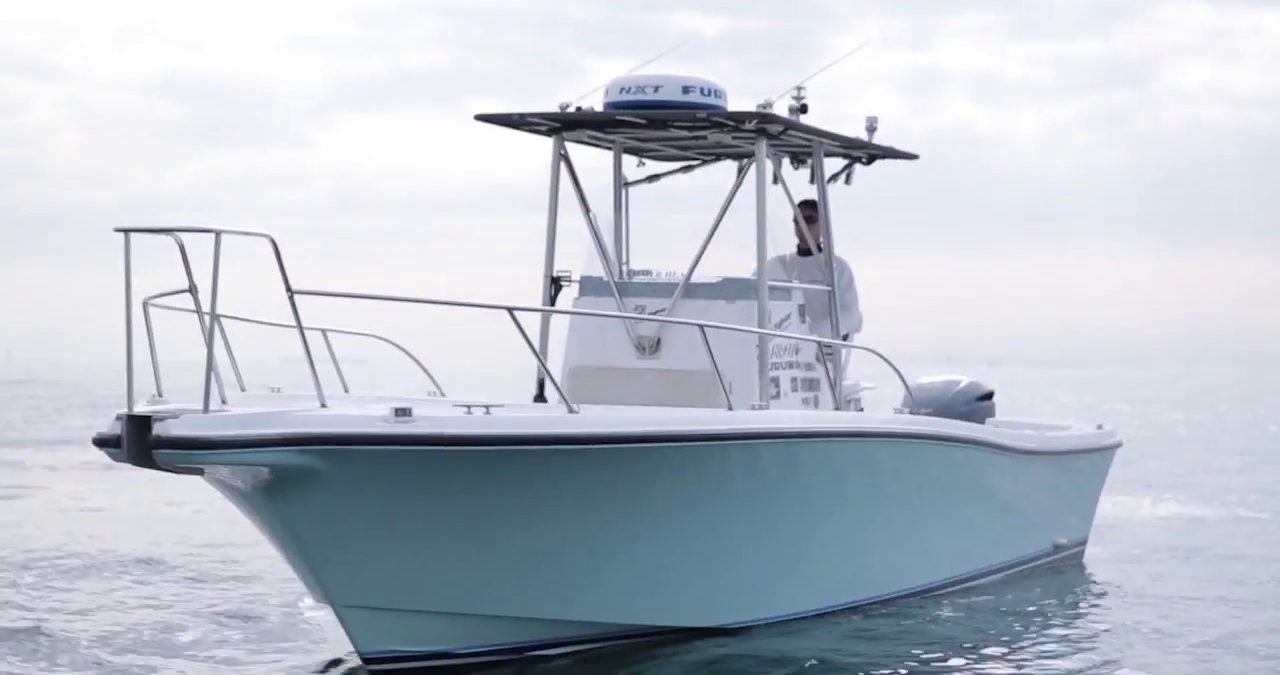 Japanese fishing electronics powerhouse Furuno offers solid state radars in their NXT series. The radome-enclosed DRS4D-NXT (first solid state radar released by Furuno) offers 25 watts of power and Target Analyzer (among many other advanced radar features), which delivers color-coded Doppler processing.
The newer NXT models released by Furuno are the open-array DRS12ANXT and DRS25ANXT, which offer 100 and 200 watts of power, respectively. Both radars are available with 41-inch, 4-foot or 6-foot arrays, and transmit narrow beams of RF energy in widths of 2.3, 1.9 and 1.35 degrees, respectively. Furuno's intelligence and processing power are packed into their NXT series, and their radars network with Furuno Chartplotters / MFDs such as the Furuno NavNet TZtouch2 and TZtouch3 series MFDs (popular models include Furuno TZT12F, Furuno TZTL12F, and Furuno TZT16F).
Raymarine Quantum & Quantum 2 Solid State Radomes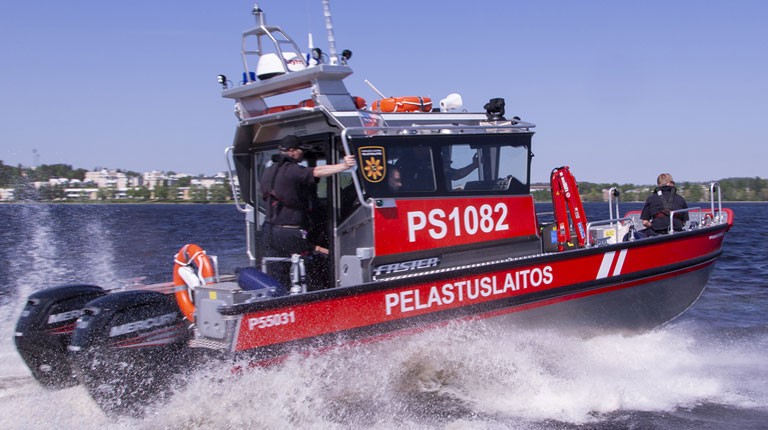 The Raymarine Quantum is a solid state, 24-mile radar, compatible with their Axiom MFDs. Installation is quick and easy, with WiFi or Ethernet connectivity options.
Raymarine stays on the cutting edge of marine electronics technology, and with the Quantum radar it is no different. Integrating FLIR's state-of-the-art technology into the radome, the Quantum offers ATX – Advanced target separation technology – that displays targets like boats, landmarks, rocks, buoys, and weather cells with superior resolution and separation quality. 
CHIRP Pulse Compression provides excellent short-range detection and enhanced target detail, as well ensuring more energy reaches each target, resulting in superior imaging on long ranges. The Raymarine Quantum 2 has several improvements over the original Quantum (read more here).
Raymarine's radar quality is so high, that they are regularly awarded large US Coast guard contracts (1,2) to outfit their boats.
Simrad HALO Series Radars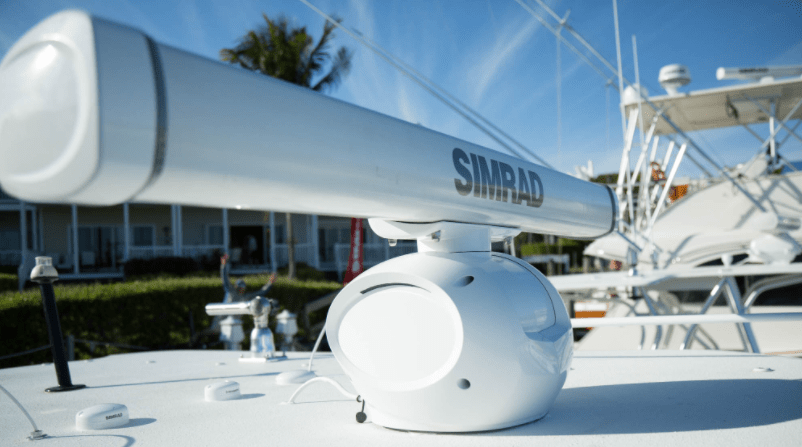 Simrad – well-known by boaters for the quality of their radars – offers the HALO open-array radar series in 3' (48 nautical miles), 4' (64 NM) and 6' (72 NM) array widths, as well as 20" radomes.
Simrad radars transmit one short, low-power pulse and five CHIRPs in a burst with a repetition rate of 500-2000Hz, and then stitch together all of the ranges captured by these six halo-like rings. The pulse transmission detects the inner range of 300′ to 1/4 mile. The first CHIRP is the shortest in duration, and covers the next closest range. Then as the CHIRPs increase in length, they cover further distances, with each CHIRP covering the dead zone of the next longer CHIRP.
The Simrad Halo uses beam sharpening for improved target separation and operates with dual ranges simultaneously from 300 feet to 72 nautical miles.
Popular Simrad Halo models
Questions on Radars? We Can Help
If interested in purchasing a new radar, and have any technical questions, we can help. Just contact us here or chat with us below!
Have a good one!
Citimarine Store
3300 NW 112th Ave, #4
Doral, FL 33172
1-(800)-766-5256
CitimarineStore.com
–
best marine solid state radars,best solid state radars for boats,solid state radar advantages,solid state radar advantages over magnetron,solid state radar vs magnetron