SMX II Keypads, SMXir & SMXht Displays – Cruisair / Dometic
CitimarineStore.com is the go-to place for Cruisair parts and Marine A/C systems. We work hard to have the complete line of Dometic products in stock and on our site, and to have them at the most competitive prices online.
While the SMX II AB Keypad is very popular and continues to be a crowd favorite, due to the comfort and familiarity boaters have with the interface, there are two other, newer, SMX keypads that are up-and-coming, and being used in Dometic Crusair's self-contained, direct expansion, and marine chiller units.
The two newer SMX keypads, the SMXir and SMXht, are smaller, just as easy to use, and accessible by remote control (in the case of the SMXir).
Dometic Crusair SMXht Display – $220.00 + Free Shipping!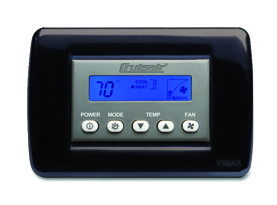 The Crusiar SMXht Keypad is based on a microprocessor and can be set up to control the majority of Cruisair's marine A/C systems.
It has a compact, modern design, and can be fitted with snap on Bezels by Vimar, to match the interior of the boat. It is just as easy to use as the SMX II keypad.
It has complete system monitoring, including voltage and refrigerant, and should a problem arise, the system will automatically shut down to prevent damage, and display on the screen the error code explaining what the issue is.
The Cruisair SMXht automatically removes humidity from boat when unattended, if set up to do so, and can be set to heating. It comes in white and gray models.
Dometic Cruisair SMXir Display – $211.00 + Free Shipping!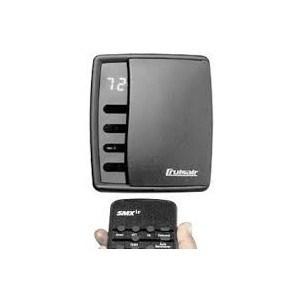 The Cruisair SMXir is another keypad option for your Dometic Marine AC systems. It is attractive and compact, has a large easy-to-read LED display with temperature, fault warnings and more. Under the decorative hinged door, you'll find the familiar 10-button arrangement other SMX models come with, with easy labeling.
It is designed for roughing it on the waters, in a tough plastic housing and sealed membrane keypad, with anticorrosion coating on electronics (note: regardless of its tough manufacturing, you should always install SMX keypad displays indoors).
The Cruisair SMXir comes in black or white, with a 3/4 or full door. An infrared remote control is available (sold separately). You can find the SMX ir Display, here!
Cruisair SMX Temperature Control Systems
Please take note, the SMX II AB, SMXht, and SMXir are only the keypads/controls for the Dometic Cruisair SMX temperature control systems.
A complete system consists of the power/logic module (either SMX II or SMX Net), the keypad display (like above), CXP cables and temperature sensors. In order to network multiple units, you'll need CNP network cables, one outside temperature sensor, and an optional SMXir convenience panel.
We have all of the necessary system components, including power/logic modules, CXP and CNP cables, temperature sensors, and all of the Cruisair SMX keypad displays, here…
Any questions or comments on Cruisair marine AC systems and parts, please feel free to give us a call! We'll be happy to help!
"Citations to Dometic products are for reference purposes ONLY. Citimarine does NOT sell Dometic products as Citimarine is NOT affiliated with Dometic."
Have a good one!

Citimarine Store
3300 NW 112th Ave, #4
Doral, FL 33172
1-(800)-766-5256
cruisair smx ii,marine air conditioner,smx ii ab,smx ii keypad,SMXht,SMXir