Raymarine Marine Electronics – Authorize Reseller, Free US Shipping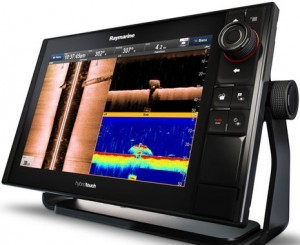 If you're looking for the newest marine electronics from Raymarine to outfit your boat, whether it be a small marine GPS chartplotter, or a more powerful fishfinder, Citimarine Store is the place to go. We are Raymarine Authorized Resellers, and offer free US shipping. Axiom, Axiom Pro, Quantum, Evolution… find Raymarine Electronics for sale here: Raymarine Electronics For Sale
If you are in the South Florida area = Miami, Doral, anywhere in Miami-Dade, even if you are in Broward County or down in the Keys, pass by and speak with us, and we can find the ideal marine accessory for you (and save you on shipping!)
Of course, you always have the option of just looking around our site, or chatting with us in the chat function below. And if outside of South Florida, we ship nationwide/worldwide for free!
New Garmin Marine Electronics Are Making Waves
Whether you are looking for Garmin's:
Panoptix, an all seeing, 3D view sonar (PS30, PS60)
Striker Series Fish Finder with built in Garmin GT52 Transducer, CHIRP and GPS
EchoMap CHIRP SV and DV Series, or
25KW Open Array Radar…
We'll get it for you.
These are the brand new, 2016 Garmin Marine Electronics, and if not on our site yet, just give us a call.
Raymarine Electronics Just Released The Dragonfly 7PRO
The Raymarine Dragonfly, a favorite sonar / chartplotter / fishfinder, just released the 7PRO model.
This is highly popular among boaters /fishermen due to it's attractive, compact design, powerful performance, and the fact that it doesn't cost an arm and a leg.
The new Raymarine Dragonfly 7PRO model is 7 inches, and comes with all of the following features:
Dual Channel CHIRP Sonar with DownVision™
800 x 480 screen resolution
CHIRP Sonar
CHIRP DownVision™
All weather viewable
Raymarine WiFish app
Android and iOS Compatible
Save and Share Screenshots
Built in GPS
LightHouse, Navionics and C-Map Chart Compatibility
MicroSD Card Reader
Dual Channel Sonar
The Raymarine Dragonfly 7PRO will also be uploaded to our site in the near future, but this doesn't mean we can't get one in your hands today. If in Miami / South Florida, pass by our location here…. If out of the area, chat with us below, or contact us for all of the newest Raymarine Electronics!
About Citimarine Store – Top Marine Supply Store
With decades of experience, and connections to the top Marine Supply and Marine Electronics manufacturers, we can get you the perfect marine electronic, whether out fishing off of Key Biscayne, or underwater exploring with an electric hookah diving system, pass by, call us, chat with us below, or check out our site, and we'll be happy to guide you to the perfect marine product to make your aquatic experience all the better!!
CitimarineStore.com
info@citimarine.com
1 (800) 766-5256
marine electronics miami,marine supply miami,raymarine electronics,raymarine marine electronics,raymarine reseller