New CRUISAIR Marine Air Conditioners & Parts In Our Store!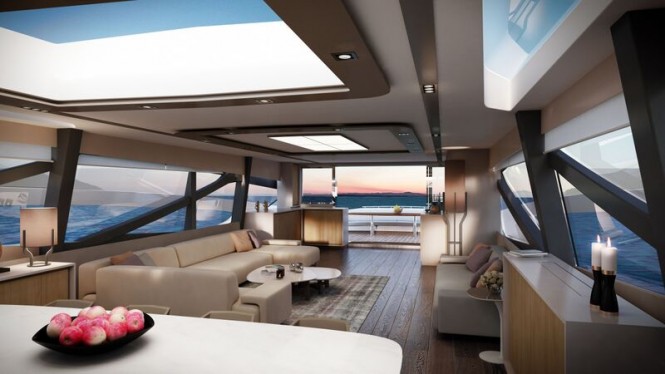 Note: Cruisair and Marine Air have both merged into one single Dometic Brand.
When it comes to to marine air conditioners, a popular name is Cruisair by Dometic.
We work hard to maintain the entire Cruisair line of units and parts on our site, but with thousands of units and parts, it is a tall task.
Just this week, we've added several Crusair products that may be of interest. While the cool weather may keep marine air conditioning in the backburner of your mind, those warmer months are creeping back in.
And with a temporary 20% off discount on marine ACs, there may be no better time than now to get ready for the summer months.
REU Marine Condenser / Condensing Unit – 20,000 to 30,000 BTUs of Cooling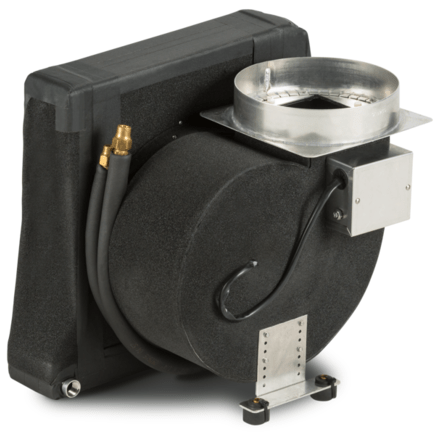 The Cruisair / Dometic REU Condenser is the next generation of seawater-cooled, reverse-cycle heat pumps for cooling and heating in marine applications.
This marine air conditioning condensing unit can be installed with up to two Dometic cooling units, where the total cooling unit capacity is equal to the condensing unit capacity. Some applications may allow up to three cooling units on one condenser (contact us for for assistance in design, prior to installation).
When cooling, full performance of the REU is available in seawater up to 90 ° F (32 ° C). In reverse-cycle heating, the unit will provide heat in seawater as low as 40 ° F (4.4 ° C). The high-efficiency compressors can work at full capacity while requiring less power.
With the intelligent design of the REU, additional service ports allow for ease of charging and servicing, and easy installation and removal. The Type R condenser is the ideal drop-in replacement for the older F type.
The Cruisair / Dometic REU is not affected by moisture, normal vibration, or ambient temperatures up to 140 ° F (60 ° C), and no ventilation is required. It uses eco-friendly r-417A refrigerant, as most Cruisair marine air conditioners use nowadays.
Different models come with 20,000 BTUs up to 30,000 BTUs.
Cruisair SmartStart II – Reduce Startup Surge of Your Marine Air Conditioner by More Than 60%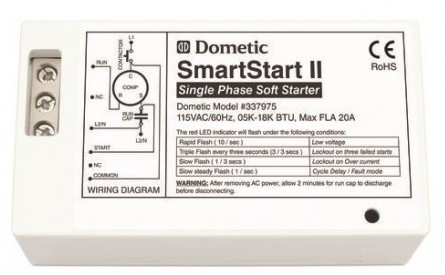 Always on the lookout to improve their marine AC technology and efficiency, Dometic is now selling their SmartStarts separately, in order to hook up to your unit (some units come with the SmartStart already set up).
The Cruisair / Dometic SmartStart II will provide you with the following benefits:
Reduces strain on the power source
Reduces brown-out effects at compressor start up
May enable an inverter to power air conditioner
May eliminate the need to upgrade your generator
Small and lightweight, this is a great help to the efficiency of your marine air conditioner, improving the life of your unit, and saving you costs in the long run. You can find the Dometic Smart Start for sale here: Dometic SmartStart II
Related: Micro Air Easy Start Soft Starter – ASY-364-X20-IP
Sound Shield for Turbo Units (DTU, STX, VTD) – Reduce Noise By 50% Or More!
The Dometic, Cruisair and Marine Air Turbo Units are quiet to begin with, but you can make your DTU, STX, VTD darn near silent with the Sound Shield.
Easy to install, inexpensive, and able to work with all Turbo units, you can lower the noise level by another 3 to 5 decibels.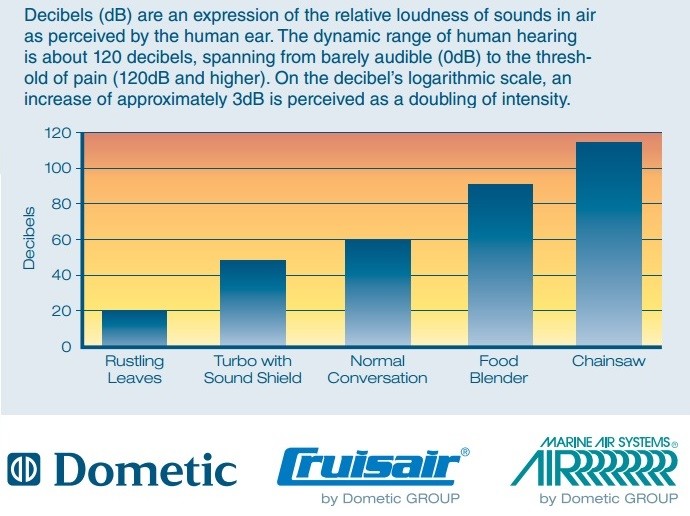 Cruisair Blowers, Parts, and Teak Wood Grilles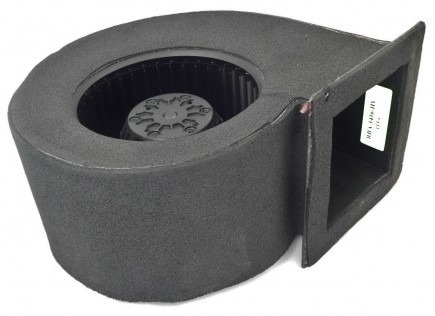 When it comes to all the little bits and pieces of your marine air conditioner, we got you covered. We work to keep the most popular parts on our site, but there are so many, it's not easy.
If you need anything, just let us know. You can find the full catalog here… 
We just added the blowers for all Turbo Units, as well as all the Environcomfort (ECD, ECM) models. You can also find related pieces, such as the blower capacitors, and all the "nuts and bolts" for your Cruisair Marine Air Conditioner, such as the Plastic Blower Mount Rings and Transition boxes.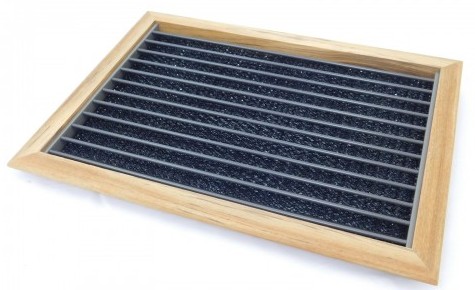 Sleek teak wood return and supply air grilles are available as well, to add an elegant touch to your boating system.
Questions, comments? We're the marine A/C experts, just shoot away! For a comparison of the best marine air conditioners for 2020, see here! Best Marine Air Conditioners in 2021
Have a good one!

Citimarine Store
3300 NW 112th Ave, #4
Doral, FL 33172
1-(800)-766-5256
–
Related:
Innovated & Award Winning Marine Products from Dometic
cruisair,cruisair blowers,cruisair smart start,cruisair sound shield,marine air conditioner