Essential Marine Survival Gear For Your Boat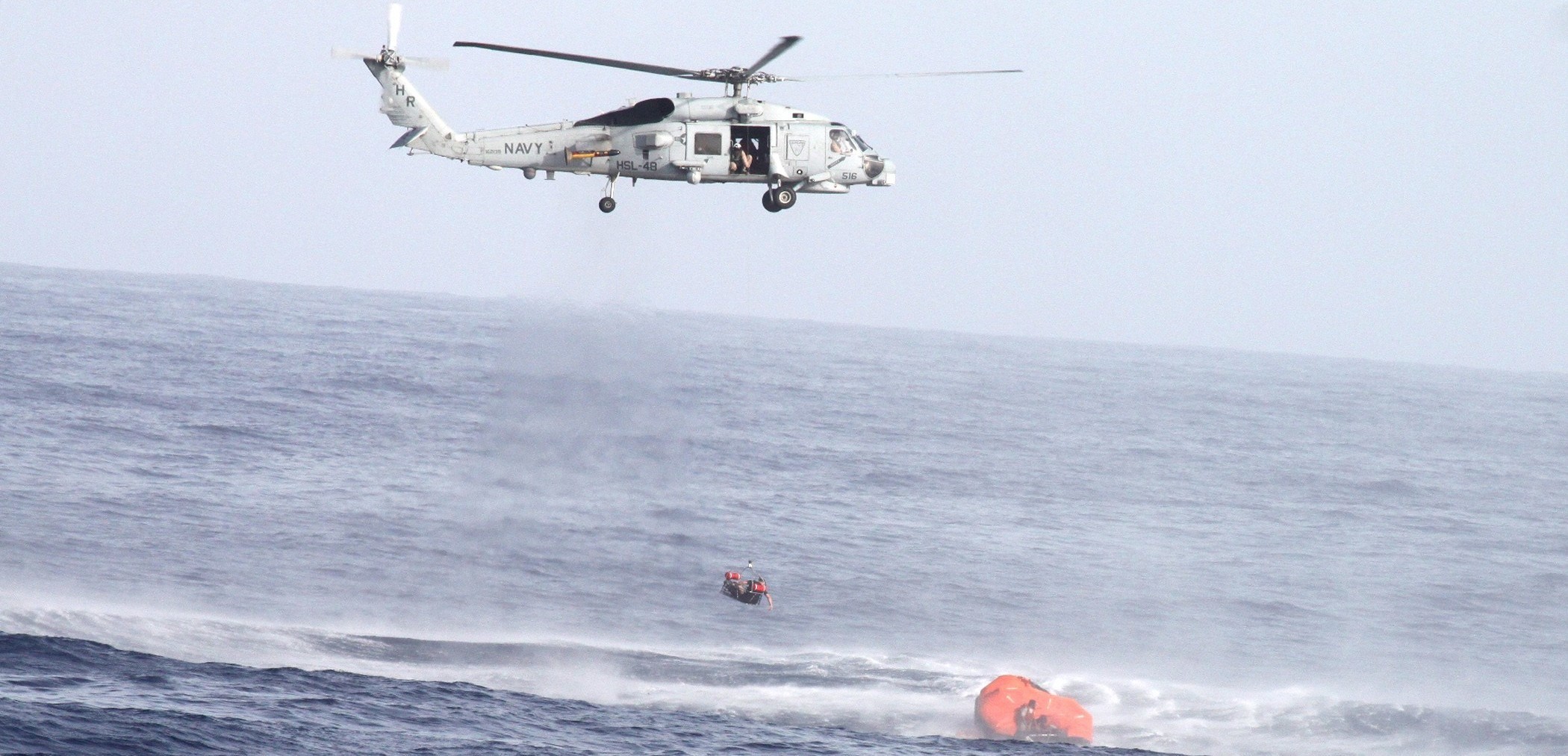 In the last few months alone, the sinking of several yachts has been reported in the news, highlighting the vital role that marine survival gear plays on vessels of all sizes.
While better known cases of missing boaters — such as the Tequesta, Florida teenagers who went missing in 2015 — occurred on smaller boats, these less publicized events show that serious problems can occur on larger vessels as well.
On Memorial Day weekend, Andreas Detlaff and his family of 10 were out on their 41-foot yacht, "The Carver", enjoying the sunny afternoon off the coast of St. Petersburg, Florida.
Out of the blue, Andreas began to experience a "sinking feeling", when his wife informed him that the entire rear swim deck was underwater… and before long, water was rushing into the cabins.
"It was taking on water quite quickly. I knew we were in trouble. There was no way out of this one," Andreas said. So he sent out a mayday call, and luckily, a nearby sailor was able to figure out their coordinates, and rescue the family just in time.
Within minutes of everyone making it safely aboard the sailboat, The Carver sunk completely beneath the surface.
In another report this past month, the two man crew of a yacht off the coast of Grimbsy, UK sent out a mayday call at 5 am, after colliding with a larger vessel in a thick fog.
A four man lifeboat from the nearby Cleethorpes Rescue Crew made it to the crew of the yacht, and were able to rescue them before the vessel fully submerged, just 25 minutes after the distress call was sent out.
Whether because of inclement mariner conditions, collision, or possible construction defects, even larger vessels are not exempt from issues at sea.
However, with the proper survival gear on board, you will have much less to worry about should a problem occur. Here are some safety essentials you should have on your yacht or boat, as well as top recommendations for each product type.
Best Survival Raft = The Viking RescYou Pro Life Raft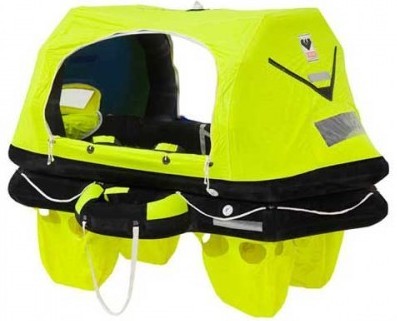 When it comes to survival rafts, you do not want to skimp on quality in exchange for a lower price.
Viking has been manufacturing survival rafts for over 45 years. Their RescYou Pro 8 fits up to 8 passengers, guarantees upright inflation within seconds, has two large entrances and a highly visible boarding ladder for easy entrance, comes with a sea anchor, rescue quoit, and buoyant knife, as well as internal and external life lines, SOLAS grade, high-visibility retro-reflective tape, exterior strobe light and interior lights.
Four 60 Litre quick-filling weighted ballast bags offer stability, and integral inflatable double floor provides additional thermal protection. Other Recommendation for Survival Raft = The Offshore Elite Revere Life Raft.
We carry all the latest survival rafts by Viking and Revere, including the Viking RescYou, RescYou Pro and the Offshore Elite, here: Viking Liferafts
Greatland Rescue Laser Lights / Flares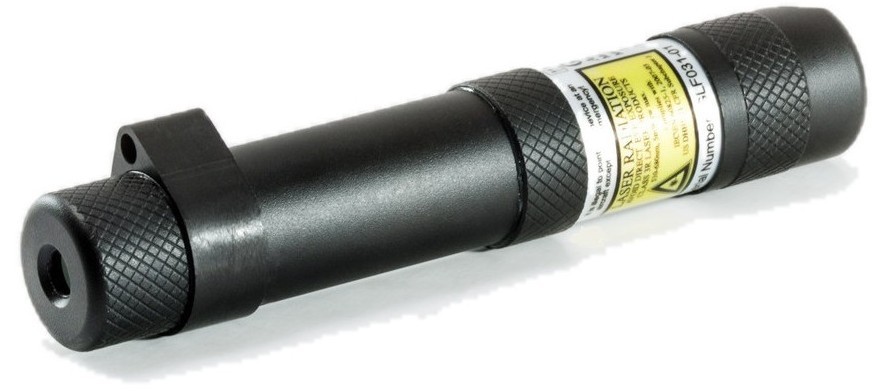 Greatland's line of Rescue Laser Lights / Flares is must have marine survival gear for any boater.
Small, handheld, waterproof and rugged, a Greatland Rescue Laser Light can be seen by rescuing parties and other boaters from as far as 20 miles, and in the case of the green version of the light, 30 miles! Unlike a laser pointer, which is a tiny line of light that would need to hit the rescuing party directly in order to be seen (which is nearly impossible, especially at a distance), a Rescue Laser Light / Flare sends out a wide fan of light, shining a bright light visible to anybody within the wide area that the fan reaches. And unlike traditional flares, laser flares are non-flammable and 100% environmentally safe.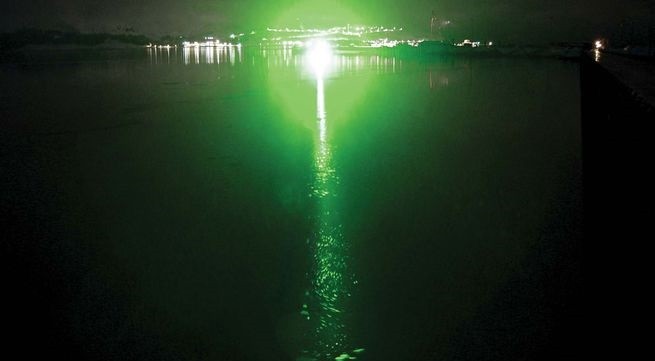 With amazing 3rd party reviews, used by several governmental rescue parties and agencies, and at an amazingly affordable cost, Greatland Rescue Laser Lights are one of the highest selling marine survival products currently purchased by boaters.
You can find the three versions on our site. The regular rescue laster reaches 20 miles at night, waterproof to 80 feet, has an average working time of 10,000 hours before failure, and will run 40 hours on a single CR123 lithium battery. The Rescue Laser Flare MAGNUM has all the reach and performance of the Light, but will run for 72 hours on two AA batteries. Lastly, the Green Rescue Laser Flare (our top seller) while not as long lasting on a single battery, will still run up to 5 hours on a replaceable CR123 battery, and can reach an incredibly far 30 miles.
Life Jacket / Personal Flotation Device = Mustang Survival HIT Inflatable Life Jacket with Harness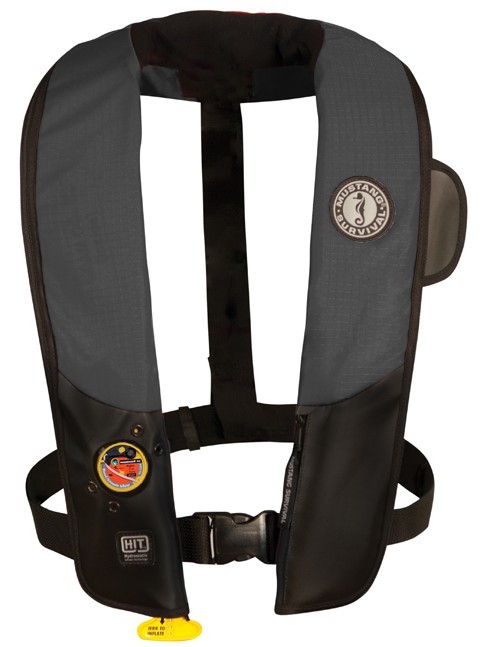 Another marine survival gear company with 45 years under it's belt, Washington-based Mustang Survival has manufactured personal safety equipment for industrial marine workers, Coast Guard units, fighter jet pilots and even NASA astronauts, as well as for recreational end-users.
Thanks to hydrostatic technology, the Mustang Survival HIT Life Jacket offers reliable inflation even in severe conditions. This lightweight, comfortable PFD uses a Hammar 1F auto inflator, and automatically inflates once submerged in the water. This prevents the PFD from accidentally inflating due to rain or extreme humidity. A small item pocket secures your phone, ID and other valuables, and the vest has a strobe light holder, safety whistle and SOLAS reflective tape. Other Recommended For Life Jacket = Ruffwear K-9 Float Coat (for your dog!)
Emergency Position Indicating Radiobeacon – ACR Electronics GlobalFix PRO GPS / EPIRB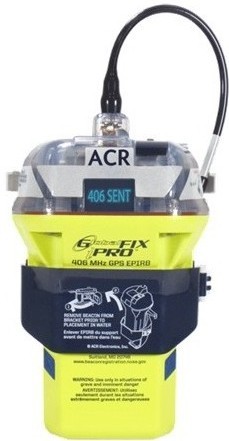 The two missing teens from Florida highlighted the importance of having an EPIRB aboard your vessel. So much so that Florida has passed a law reducing the cost of your annual vessel registration, should you have an EPIRB.
Using sophisticated satellite software, a distress signal is sent to rescue teams near your location, within 3 miles. With a GPS-fitted EPIRB, rescue efforts are sharpened further, to within 50 meters of your boat.
The award-winning ACR ELECTRONICS GlobalFix PRO GPS / EPIRB is a compact, rugged EPIRB that tells rescuers where you are as well as who you are. Separate homing signal and integrated LED strobe light guide rescuers to your exact location. A fully-functional self-test of the internal circuitry, battery voltage, GPS & power, and 406 MHz transmission gives you the peace of mind knowing your EPIRB will work the moment you need it most. The GlobalFix PRO is completely submersible and waterproof down to 33 feet. Other Recommended EPIRB – EG70 GPS EPIRB w/ GPS, Manually Activated
You can find the top ACR and SIMRAD EPIRBS w/ GPS, here: EPIRBs and Signaling Devices
Secondary Signaling Device – Orion Deluxe HP Alert / Locate Flare Kit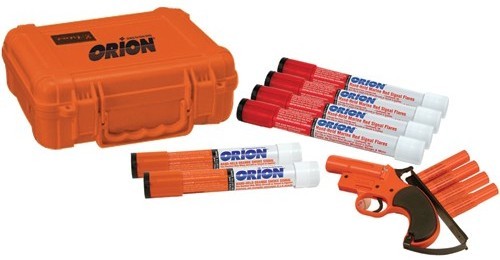 If you've ever used a flare, chances are, it was an Orion, a marine survival gear company backed by nearly 100 years of innovation and engineering in the area of safety signaling devices.
The Orion Deluxe HP Alert / Locate PLUS Flare Kit is a must have backup signaling device, should all else fail. The Deluxe HP kit brings a corrosion resistant, high performance flare gun that can launch flares up to 500 feet in the air, four 12 Gauge HP Red Aerials, four hand-held red flares, two hand-held orange smoke flares, and a floating, waterproof storage box. These US Coast Guard compliant flares can be seen clearly day or night. Other Recommended Signaling Device – FALCON Portable Supersound Signal Horn
We carry Orion flares (aerial, red meteor, smoke), here…
Emergency GMDSS Marine Radio – ICOM GM1600 Survival Craft 2-Way VHF Radio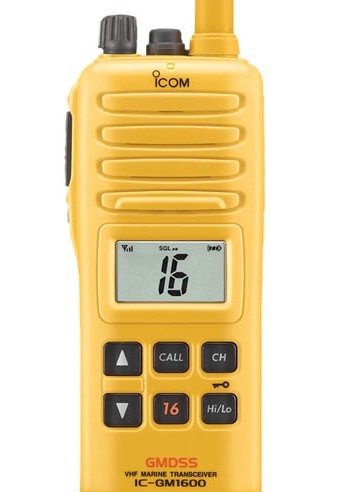 Japan-based ICOM has been manufacturing ham radios since 1954. Entering the US market in 1979, they've expanded their product line to include communications equipment in the marine, avionics and land-mobile industries.
The ICOM GM1600 is a tough, extremely-reliable, survival craft GMDSS 2-way VHF radio with over 8 hours of operating time (time actually being used/spoken on) even at -20°C! The GM1600 passes several temperature, thermal shock, vibration and drop resistant tests, and has 1m depth waterproof construction with several International Maritime Organization (IMO) certifications.
With a highly visible yellow body, large buttons, wide, high-intensity LCD display, and a one touch access to Channel 16 and call channel, you will have a safety sidekick that will be easy to use, and won't let you down when you need it the most. Other Recommended Emergency Marine Radio – ACR SR203 GMDSS Survival Radio
For more Marine ICOM radios, including the GM1600, see here: Icom Marine Radios
Explore the Seas in Peace, Knowing You're Fully Secure With All The Essential Marine Survival Gear
While not necessary to have all of these items, the more marine survival gear you have, the better off you are. Liferafts, life jackets, and some way of sending out a distress signal or communicating with rescue crews are essential. Also, these are just recommendations in each area based on our experience, there are several other brands/products that will do the job just fine. Make sure to do your research first, though, before buying, and don't make a purchase decision based on price alone!
Question on any of the marine survival gear mentioned here? Chat with us below, or contact us!
Have a good one!
CitimarineStore.com
3300 NW 112th Ave,
Doral, FL 33172
(800) 766-5256
info@citimarine.com
epirbs,ICOM GM1600,marine life jackets,marine survival gear,orion flares,survival rafts