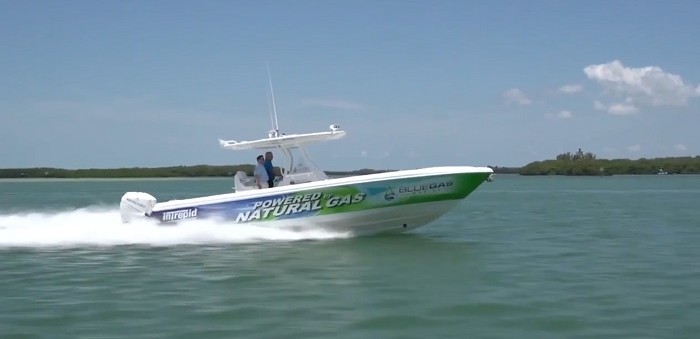 When it comes to gas prices, while drivers complain, there's nothing compared to a boater's fueling costs.
While a driver will think about his fuel cost in gallons, boaters think about it per hour. Marine fuel typically costs a dollar more per gallon than what is available at gas stations… and a 2 day fishing trip on a 23 footer can cost you upwards of $200 dollars. Now that's a hefty cost.
Miguel Guerreiro, long time boating enthusiast and tech guru, has come up with a solution to this problem.
Fuming over his own excessive fueling costs while boating, Miguel began thinking of an alternative that would help him save money. Having worked as a NASA engineer early on in his career, Miguel had the skills to begin exploring engine modifications, looking for a cheaper solution.
Upon learning that natural gas was being used as a fuel alternative in some motor vehicles, and seeing that no similar systems were in use on boats, he set out to to make one himself.
Natural Gas, Cheaper, More Efficient, and Cleaner than Gasoline
Natural gas is available in abundance now thanks to fracking technology, and is more energy-efficient, cleaner burning, and most importantly to boaters, much cheaper than gasoline. A natural gas fueling alternative can save you up to 70% on your fueling costs, and reduce your fuel consumption by up to 40%.
Gas and water pollution will be reduced by 70% or so… it combusts more fully than gas, leaves no smoke or odor in the air, and doesn't leave any slicks in the water like gas does.
The electric utilities industry is leading the way of natural gas use, swapping it out for coal in many places. However, the transportation industry is behind on this trend; it only represents less than 3 percent of US transportation fuels. This is where Guerreiro and his company Blue Gas Marine plan to come in.
How The Natural Gas Technology Will Work On Your Boat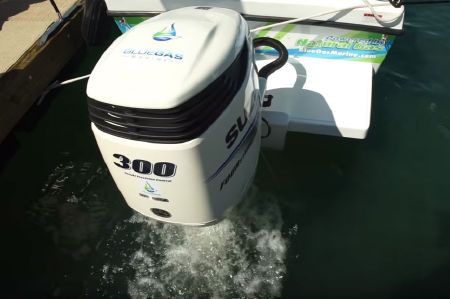 Rather than needing to purchase an entirely new engine with natural gas technology built into it, Blue Gas Marine will manufacture a retrofit that can allow you to convert your engine to run fully on natural gas, solely on gasoline, or in a combination mode of both. It will work with the following engines:
Suzuki
Yamaha
Mercury
Honda
Indmar
And solutions for several other engine brands are being worked.
Running the engine solely on gas will provide you with the best fuel savings, and pollution reduction, but the combined mode can allow you the performance / power of the gasoline as well, while stretching it's cost and efficiency.
As of right now, Blue Gas Marine is in it's early stages, and has not begun manufacturing for the general public. While looking for investors, Blue Gas Marine has already began outfitting many non-recreational fleets, such as patrol boats and commercial fishing vessels.
Where To Fuel Up On The Natural Gas? And Cost of Natural Gas Retrofit?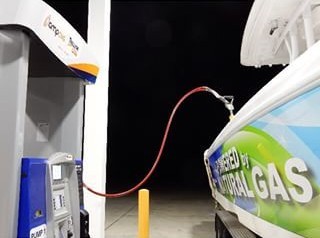 Natural gas will be available to you through various means. There are already 3,000 natural gas fuel stations set up around the US, for supplying motor vehicles. There are natural gas lines at homes and businesses, and Blue Gas Marine is deploying mobile fuel station trailers.
A number of marinas are already working with Blue Gas to build permanent fueling stations.
Blue Gas Marine's aim is to make the unit as affordable as possible. The hybrid retrofit unit will start out at $4,000.00. If you are an avid boater or fisherman, this will pay itself back in no time if you think of how much fuel you consume.
Blue Gas Marine… coming soon to a boat near you!
CitimarineStore.com
3300 NW 112th Ave,
Doral (Miami-Dade), FL 33172
(800) 766-5256
info@citimarine.com