Lewmar Delta Anchor – Quick-Set, Strong-Hold, Easy-Pull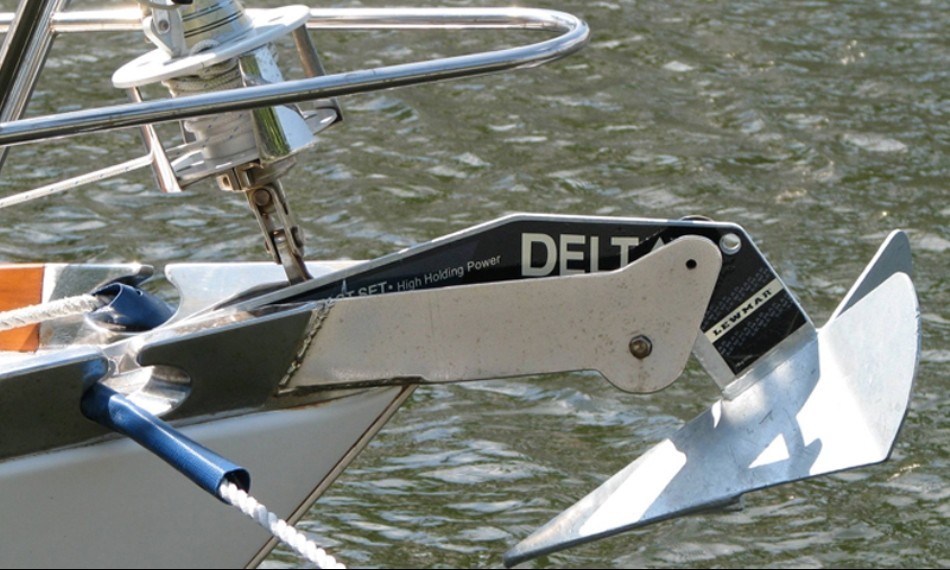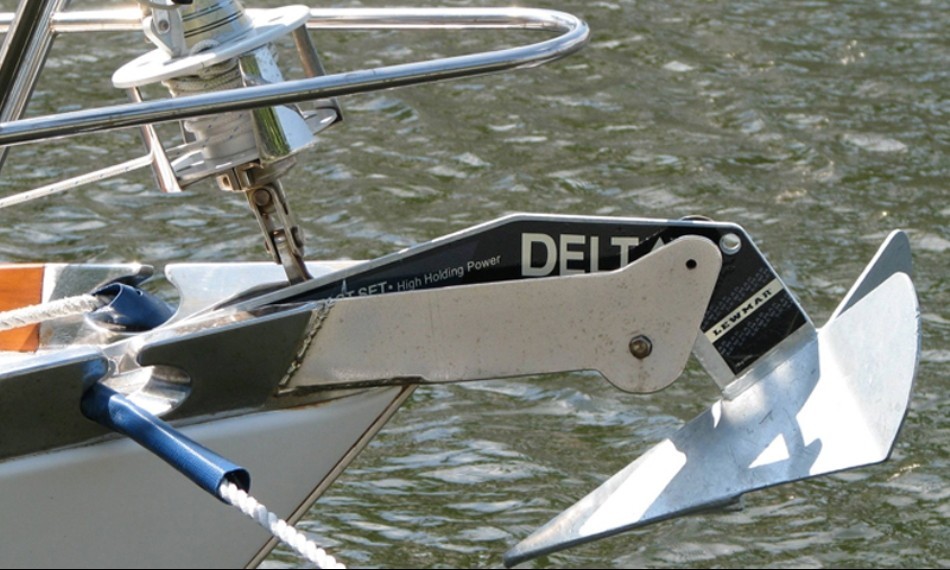 Lewmar Delta anchors make anchoring as quick and stress-free as possible.
Nothing's better than spending a night out on the water with the family, but to fully enjoy it, you need to have complete confidence in your anchor maintaining you in place. Lewmar knows this, and this is why they manufacture to the highest quality standards possible, in-house, and to a design that has been developed and perfected through decades of research and experience.
With a Lloyd's Registered Lewmar Delta anchor on the end of your chain, you can sleep soundly, regardless of where you are, weather conditions, etc.
What Sets A Lewmar Delta Anchor Apart From Other Anchors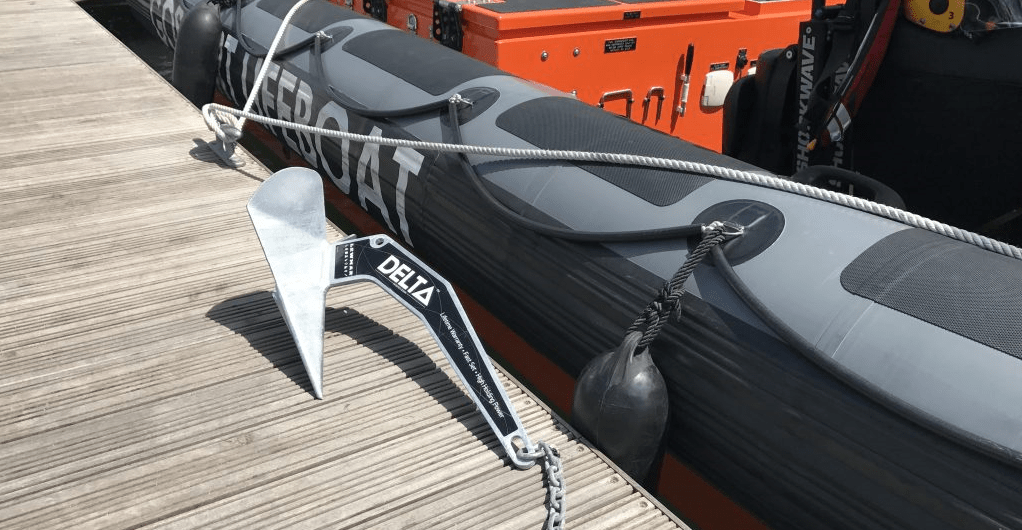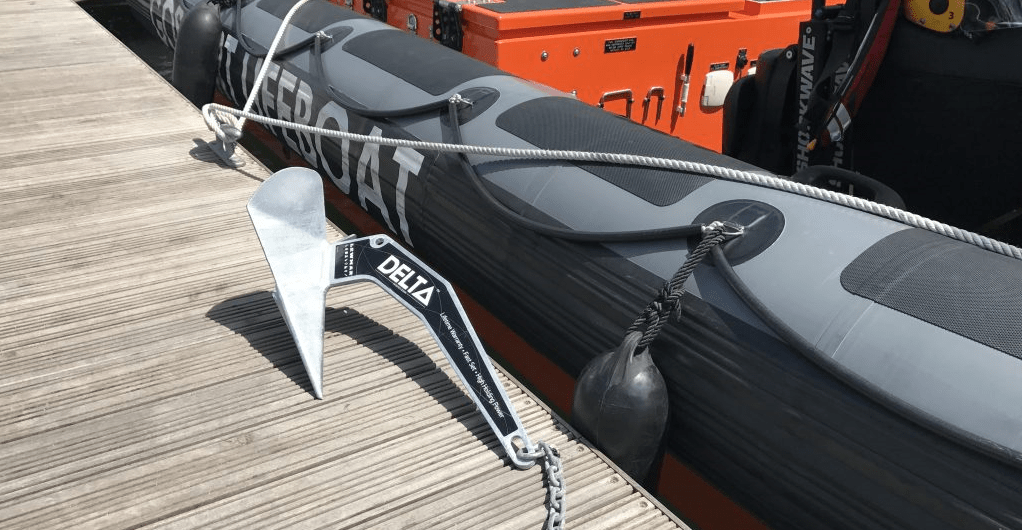 Thanks to a unique shank profile and ballasted tip, the Delta anchor is self-launching. The low center of gravity and self-righting geometry ensure that the Lewmar Delta anchor will set immediately & fully. The Lewmar Delta anchor has Lloyd's Register General Approval of an Anchor Design as a High Holding Power anchor. All Delta anchors are guaranteed for life against breakage.
Features of Lewmar Delta Anchors:
Strong, one-piece construction
Easy handling
Self launching
Balanced to fall unaided from windlasses
Sets quickly; "set position" is instantaneous
Narrow cross-section shank for deep penetration
Holds strong in all bottom types
Designed to provide strong hold even on short scope; advantage in crowded anchorages
Easy to release when pulling up, even by hand
Comes up clean, minimal to no mud, sand & weeds on your deck
Lloyd's Register Type Approval / Lloyd's Test Certification available
Guaranteed for life against Breakage
Lewmar Delta anchors are known to set very quickly. Where other brands may take 4 or 5 attempts, Delta Anchors are known for setting the first time. A Delta anchor is also known for its holding power in inclement weather conditions and strong currents, and for its ease of release.
Most importantly, a Delta Anchor will lead to a good nights sleep and an even easier morning when embarking again.
What Real Boaters Have Had To Say About Lewmar Delta Anchors – Delta Anchor Reviews
Across various boating forums, you'll find plenty of feedback from boaters on their Delta anchors: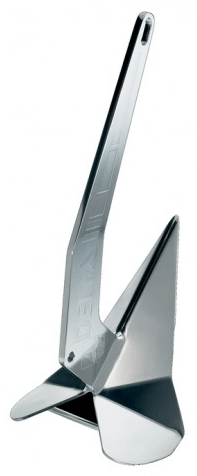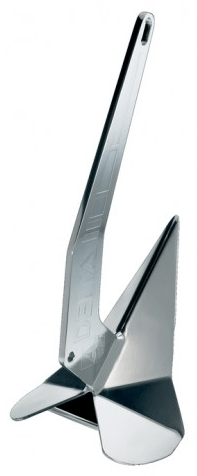 "I have the Lewmar Delta and I always comment on how great an anchor it is…sets everytime, and have never once had it pull."
-Southern Hunter, TheHullTruth.com, 1,182 posts, Lafayette, LA
"I love my little Delta. It sets every time in any bottom type I find around here. (Florida)
Last year a friend of mine was in the Bahamas when a hurricane went through. He was stern to in a slip. One of the outer pilings broke off and his stern was beating against the concrete dock. He got his Delta into another boat and managed to set it and use it to pull the boat off the dock. Later the wind went to 120 kts and the Delta held the boat off with no more damage. It was a good sand bottom and a combination chain / rope rode."
-hopcar, SailNet.com, 140 posts, Miami, FL
"I use a Lewmar Delta 35 lbs. I replaced the older 22 lbs standard anchor of my Catalina 320 and couldn't be happier. I use it with 45 feet of chain + rode. It sets at the first try in 9 out of 10 times. And I use it while singlehanding so ease of set up is important for me."
-Tenedos, CruisersForum.com, 109 posts, San Francisco Bay
"I have used my Delta for about 18 yrs and it always sets. I bought it because my Danforth dragged once and now I use the Delta as my primary anchor and it always works. Sand, grass, shell, rock, the Delta sets and stays set. So, now I have 3 anchors, a Delta, a Danforth and a smaller CQR. I normally use the Delta first and then either the Danforth or CQR."
-Frogwatch, SailNet.com, 765 posts, Sebastian, FL
Senior Member
Lewmar Delta Anchor Size Chart – What Size Lewmar Delta Anchor Will I Need? What Size Chain and Length of Chain?
To ensure that your anchor is large enough to hold your boat, please refer to the Lewmar Delta Anchor sizing chart below in order to select the proper anchor size. You should also take boat weight into account though as well. If your boat is heavier than most boats of the same length, please feel free to contact us or Lewmar directly for a more accurate answer:


For recommended chain sizes for your Lewmar Anchor, see here: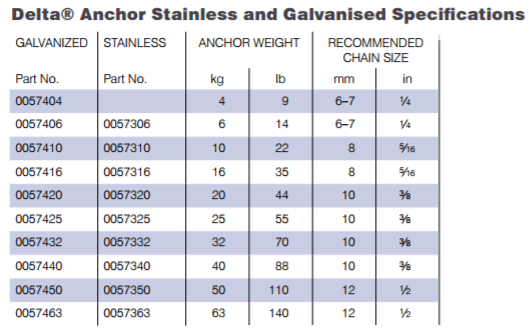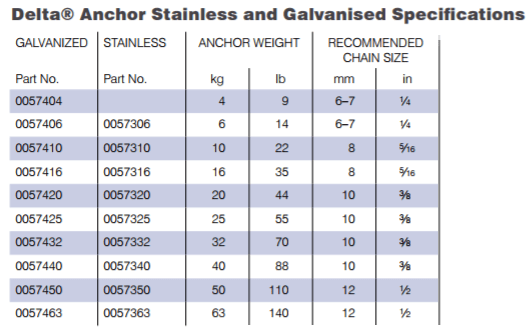 For help selecting the proper rode, and proper rode length, please see this helpful guide from BoatUS.
Lewmar Delta Anchors For Sale – Free US Shipping
We carry Lewmar Delta Anchors in Stainless Steel and Galvanized Steel. Available in premium grade Duplex/High Tensile stainless steel, upon request. See here: Lewmar Delta Anchors For Sale

Any questions or anything you need, just let us know!
CitimarineStore.com
3300 NW 112th Ave,
Doral, FL 33172
(800) 766-5256
sales@citimarine.com
–
Related:
lewmar anchor reviews,lewmar anchors,lewmar delta anchor,lewmar delta anchor size chart,lewmar delta anchor sizing chart,lewmar delta anchors