Headhunter Pumps – Powerful Water Pressure, Never Fails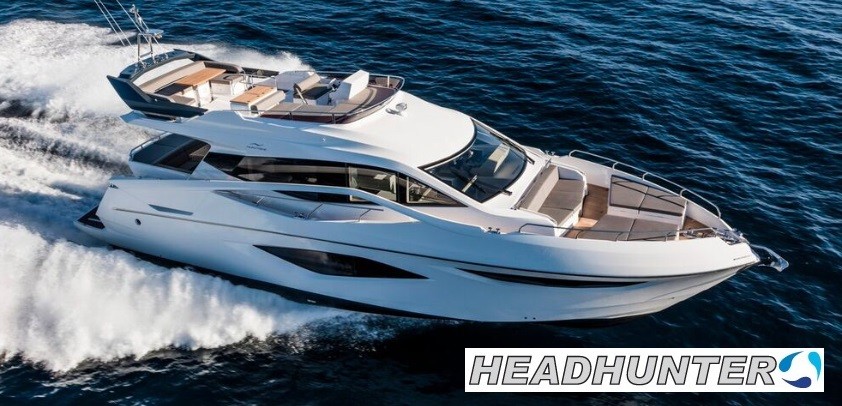 Top yacht manufacturers such as Viking, Bertram, Hateras, Numarine and many others use Headhunter Pumps as the water pressure pumps in their yachts.
And for good reason.
For 35 years now, Ft. Lauderdale based Headhunter has been manufacturing top quality marine water pressure and plumbing systems – initially for the local yachting community, but expanding to supply vessels of all types and sizes worldwide.
Headhunter Pumps are popular for their quiet operation, and powerful, unfaltering water pressure – with a Headhunter pump, you can easily supply a shower and several faucets at the same time without any noticeable drop in pressure or flow.
The pump will automatically shut down when it senses your tank is empty, and will bleed itself quickly when switching to a new water source. You can also plumb your Headhunter pump to your deck wash outlet, and it will provide great pressure for deck cleaning.
If you tired of marine pumps that are too noisy, don't provide even pressure, or break down often, than you should take a serious look at Headhunters pumps.
Headhunter has three models.
Headhunter Mach 5 Water Pressure System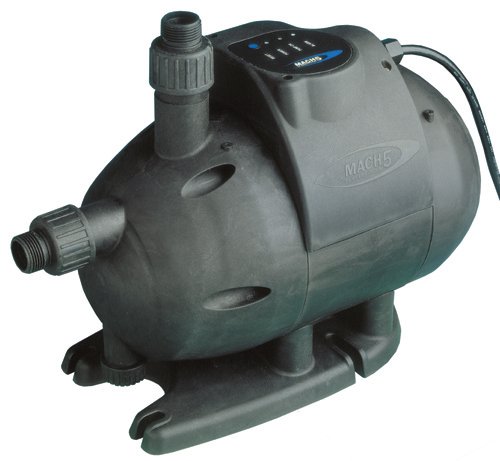 The Headhunter Mach 5 water pump has an integrated control system that provides instant dry run protection, and allows the pump to be used with or without a pressure accumulator tank.
A multistage impeller system driven by a super-efficient water cooled motor can generate up to 20 gallons per minute on demand, and barely making a sound. The easy-to-read control panel provides visual indication of the alarm status and rest capability.
The Mach 5 water pressure system from Headhunter represents a next quantum leap in pump technology with many advanced features and improvements over conventional water pressure pumps. An integrated control system provides instant dry run protection, and allows the pumps to be used with or without a pressure accumulator tank. The Headhunter Mach 5 pump incorporates a state-of-the-art multistage impeller system driven by a super-efficient water-cooled motor to generate up to 20 gallons per minute, instantaneously, on demand, and in virtual silence. An easy to read control panel on top of the pump provides visual indication of alarm status, as well as reset capability.
The Mach5 is not recommended for use with saltwater.
X-Caliber Water Pressure Pump – Headhunter Pumps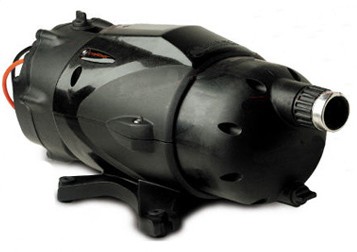 The X-Caliber by Headhunter will provide you with quiet, reliable, blasting water pressure. The combination of advanced DC motor and control technology, along with a self-priming centrifugal pump, allows the X-Caliber to overpower the competition.
With a built-in microprocessor interfaced with rugged ceramic temperature and pressure sensor, the X-Caliber provides variable speed operation, prevents dry run damage, and ensures complete electrical protection.
The X-Caliber comes in both freshwater and saltwater models.
StingRay Saltwater Pressure System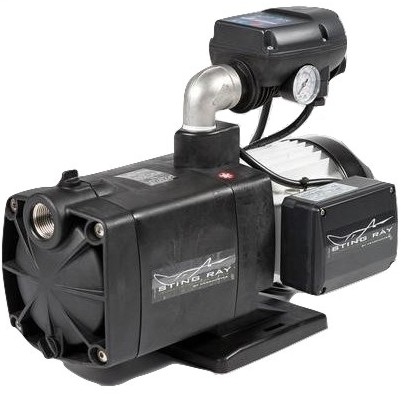 Headhunter StingRay Saltwater Pressure Systems are designed for use in the harsh marine environment, and are the perfect solution for saltwater toilet flushing, live bait wells, aquaculture and anywhere else high flow/pressure saltwater is needed.
With a multi-stage impeller system driven by a quiet Totally Enclosed, Fan-Cooled (TEFC) motor, the Stingray is able to provide more than 20 GPM and up to 67 psi. The pump control turns the pump on when system pressure drops below 40 psi, and off when the pump reaches a no flow condition, allowing the Stingray to operate with or without a pressure accumulator tank as well as providing dry-run protection. An L.E.D. diagnostics and dry run visual alarm makes troubleshooting and system monitoring a cinch.
Headhunter Pumps – What To Know, and Where To Buy
Headhunter Pumps cost a bit more than your average marine water pump, but you get what you pay for.
Not only for their unwavering performance, but for the fact that you will have a water pump that will last you for the lifetime of your vessel. And should you face any issues with the pump, Headhunter is known for their unparalleled customer service.
They are a bit larger than your average pump (the Mach5 is 18" L x 8″ W x 13″ H), but they are built like a tank. Just make sure you take their slightly larger size into account.
We have the Mach 5, X-Caliber and StingRay pumps for sale here: Headhunter Pumps
Any questions, let us know!
CitimarineStore.com
3300 NW 112th Ave,
Doral (Miami-Dade), FL 33172
(800) 766-5256
info@citimarine.com
Extra Headhunter Resources
How to Tune Up a Headhunter Water Pressure Pump 
head hunter pumps,headhunter mach 5,headhunter pump review,headhunter pumps,headhunter x-caliber