Fortress Anchor Review – Fortress Outperforms Much Heavier Anchors

When it comes to marine anchors, it is a common misconception that heavier is better. Our Fortress Anchor review will show you how this is incorrect.
However, in several strength tests (including one conducted by the U.S. Navy), Fortress Anchors (and Fortress Guardian Anchors) have much more holding power than heavier marine anchors such as Danforth, Poole, and Navy anchors.
A 22 pound Fortress anchor can hold up to 5,000 lbs. with a 3:1 scope… That's powerful!
As long as you use enough rope and chain (the trick to getting lighter marine anchors to stick), and lower the anchor SLOWLY (the chain weighs more than the anchor in most cases), as opposed to throwing the anchor, than you have an easy-to-store, lightweight, powerful anchor that will stick in sand, mud, and several other conditions for as long as you need it (and taking the strain off of your back in the process – much easier to handle!).
While damaging the Fortress Anchor is no easy task (precision-machined from a high-tensile, corrosion-resistant, aluminum magnesium alloy – pound for pound, twice as strong as steel), there is a lifetime warranty on your anchor, so you can try your best to beat it up, but you will always have the support of Fortress to bring your anchor back to normal.
Fortress Anchor Review – What Major Boating and Yachting Publications Have to Say About Fortress Anchors
Fortress Anchors have received rave reviews from top marine-related publications:
"The Fortress set very quickly during our tests. It outperformed all the other anchors by a significant margin."
"The perfect anchor? We like Fortress!"
"Fortress represents the best in anchor technology"
"The Fortress is hard to beat. We continue to be impressed."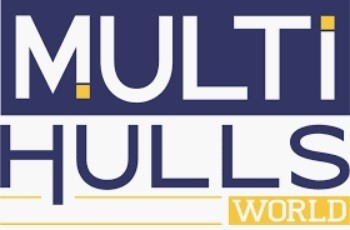 "After almost a full year of heavy-duty cruising, there is no way I would revert to the old steel anchors again." (300 day Cruising test)
"Fortress carries the 'form not weight' theory to it's logical conclusion…"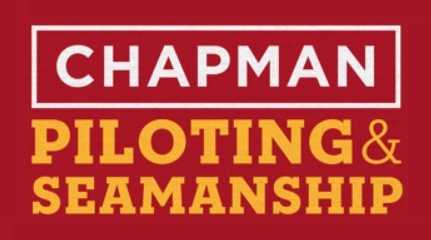 "I've used a Fortress as my primary anchor in sand and mud bottoms for more than 20 years. I have found the Fortress to be thoroughly dependable."
"Fortress anchors have at least twice the holding power of the other types tested"
Fortress Anchor Reviews from Real Boaters
Doing a quick search on the most popular boating forums such as The Hull Truth and Cruisers Forum, you can find feedback from real boaters on Fortress Anchors, for instance:
"I have used fortress anchors for the last 12 yrs. The FX-16 fits in my anchor locker perfectly in my 34 YF. I had the fx-11 for 5 years on my 25 contender and worked like a charm with 25 ft. of chain…Yes, you can go with the heavy Danforth, but the Fortress is easier to deal with."
-Edward
Florida
"The FX-37 I use on my boat provides outstanding results. My usage complies with the Fortress Anchoring Guide so that probably helps.
My boat was built w/ a 200′ all-chain rode.
My selection of the FX-37 on my 38′ boat followed the Fortress recommendation of two sizes larger for storm conditions.
The plow anchor the factory provided had disappointed several times. The Fortress has always worked great!"
-wingless (user on TheHullTruth.com)
No Location Provided
"I have owned a Fortress anchor for all of my boats since they came out in the late 80s and I could not be more pleased with this product. It is much easier to handle than heavy steel anchors and it sets and holds better as well, plus it is rustproof and has an unbelievable warranty."
-Dave
Florida
"Love my fortress…. Light, mated with a good stainless chain hooks up extremely well."
-ReelWork (user on TheHullTruth.com)
New Braunfels, Tx
"I used an FX-11 on my 25 Contender this year and spent a lot of time on the hook in sand, mud, mussel bottom, reef / rock bottoms. I fished anywhere from hardly any current to current over 4 knots and wind up to 30 knots. Deepest set was about 70 ft. I have not once had a problem holding or lost bottom on change of tides… I've come away very impressed, I had my doubts at first coming from heavier Danforth anchors… On the 25 Contender The Anchor stores perfectly in the anchor locker with chain, rope, and some extras."
-Ken
Union, NJ
"Overall, the anchor sets quick, stays set, and pops free easily enough when I need it too."
-Richard
Pt. Judith, RI
"Light and it sticks well."
-Charles
Miami/Upper Keys
Such a relief after having dealt with a large galvanized steel anchor for years. Has virtually same holding power with half the weight and equal strength. Makes a huge difference when you are hauling up an anchor in 50′ of water. Saves the back for sure!
-Jeremy
Tiki Island, TX
The Two Lines of Fortress Anchor – Fortress vs Guardian Anchor
Fortress anchors are machined from a powerful, corrosion / rust-proof aluminum magnesium alloy. They are are sharper and penetrate faster and deeper into sea bottoms than heavier, dull-edged traditional anchors.
In US Navy tests, Fortress anchors out-performed heavier steel anchors, and withstood pull loads that averaged over 200 times their weight, without incurring any damage.
All of Fortress's anchors can quickly be assembled / disassembled, are light weight, and have replaceable parts. They take up very little space, and be easily be stored in a locker of even smaller vessels.
As to warranty:
The Fortress (FX) comes with a Lifetime Warranty on parts if bent or broken,
The Guardian (G) comes with a 1 Year Warranty on parts (after the year, replacement parts can be purchased from Fortress for a nominal cost).
Fortress Anchors cost a little more than the Guardians, but hold more weight, and come with the stronger warranty mentioned above. However, reports of Guardian anchors lasting 10 years or more without any damage are quite common.
In tests of strength, Fortress Anchors have outperformed the following brands, time and time again:
Bruce
CQR
Danforth
Delta
Manson
Rocna
Spade
Ultra
This includes The United States Navy Comparative Anchor Tests held in Chesapeake Bay, The Biscayne Bay Sand Bottom Test, The San Francisco Bay Soft Mud Bottom Test, The French Regulatory Anchor Tests, and the Puget Sound Sailing Foundation Anchor Tests.
If interested in purchasing either the Fortress Anchor or Guardian by Fortress, you can find them here:
Fortress – Stronger Holding Power, Faster Setting, Lighter Designs
Besides it's powerful, resilient design and ability to hold, even in very rough conditions, the Fortress and Guardian marine anchors set faster, and are of a lighter weight design than other anchors.
Here's an oldie (but a goodie!) Fortress anchor commercial, showcasing the anchor's strength against a pulling tugboat:
Its sharpness and design ensures quick (in seconds) setting into a variety of ocean bottoms, and a tough, unfailing hold.
I've heard reports of boats losing control, heading directly for the rocks, being saved by a swift drop of the Fortress Anchor.
Precisely machined interlocking parts come together without welds in a design that is not only as strong as a fortress, but weighs FAR less than other brands for it's holding power.
And as mentioned, Fortress anchors can be disassembled for easy storage, which makes them the perfect choice for smaller storage spaces, and quickly assembled, making them the perfect choice for spare or storm anchors need in a hurry. Hope our Fortress Anchor review gave you a better idea about how well Fortress Anchors perform!
Should you have any questions on Fortress, their anchors, or what would be the best option for your boat, contact us! We're here to help!
Have a good one!
CitimarineStore.com
info@citimarine.com
1 (800) 766-5256
Fortress Anchor Certifications:
Extra Resources (thank you to svRevelations blog):
fortress anchor,fortress anchor review,fortress anchor reviews,fortress anchors,fortress guardian anchor,fortress marine anchors