Cool EPIRB Info – Recommended EPIRBs by ACR & SIMRAD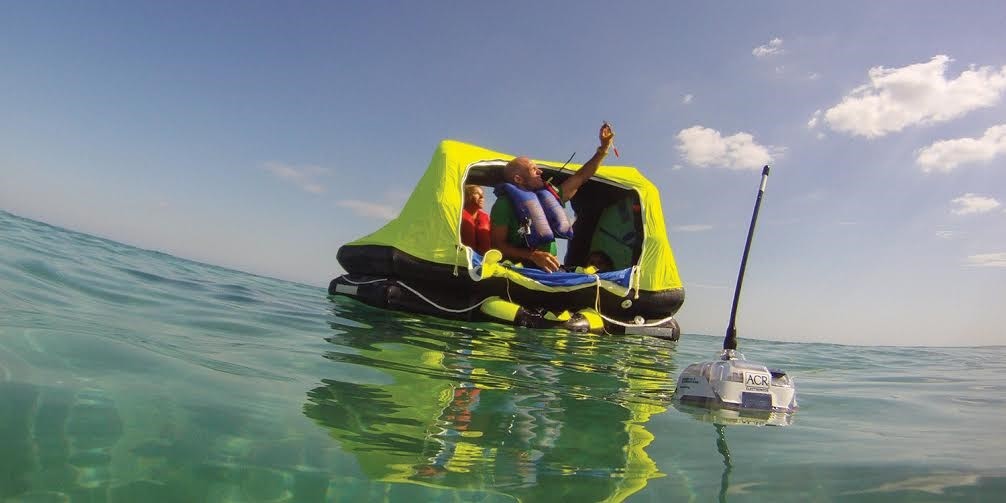 While annual vessel registration generally isn't all that costly, you can save even more off of it, if you have an EPIRB (Emergency Position Indicating Radiobeacons) or PLB (Personal Location Beacon) and live in the State of Florida.
A new bill, HB 427, was proposed after two Florida teenagers from Tequesta went missing last July. The proposed measure provides a 12 percent discount on annual registration if you have have a registered EPIRB or PLB on your vessel.
The measure passed 39-0 in the Senate, and is now just waiting for Governor Rick Scott to sign off on. The Senate had initially sought a permanent 25 percent discount, but the House only earmarked $250,000 towards the measure, per fiscal year (starting July 1st).
The savings that boaters will find on their annual vessel registration will be something along the lines of:
Class A-1—Less than 12 feet in length, $5.50 would be reduced to $4.24.
Class A-2—12 feet or more and less than 16 feet in length: $16.25 would be reduced to $13.77.
Class 1—16 feet or more and less than 26 feet in length: $28.75 would be reduced to $24.83.
Class 2—26 feet or more and less than 40 feet in length: $78.25 would be reduced to $69.56.
Class 3—40 feet or more and less than 65 feet in length: $127.75 would be reduced to$112.31.
While not the most incredible of savings, if you already have an EPIRB, than why not receive the extra discount? And if you are considering purchasing an EPIRB, than this will provide you a little extra incentive, for this very important boating safety device.
(Interesting note: Vessel registration fees go to a good cause… including The Fish and Wildlife Conservation Commission's Save the Manatee Trust Fund, boating safety education, and Invasive Plant Control Trust…).
Your EPIRB or PLB must be registered with the National Oceanic and Atmospheric Administration (NOAA) to receive the discount. You can register your EPIRB or PLB with the NOAA, here.
Second Florida Bill – HB 703 – Preventing You From Getting Stopped / Inspected On The Water
Due to many Florida boaters complaining of being stopped "almost every time they go out", Melbourne House Rules Chairman Ritch Workman proposed a bill revising a state law about carelessly operating vessels.
Currently, boaters complain of being stopped too often by officers who say they are conducting safety inspections or say they have seen people not properly in the craft.
This new bill, HB 703, would redefine language to make it a violation only if your actions threaten "another person outside the vessel." Current law says boaters must operate in a manner that doesn't endanger "any person," which includes people inside vessels.
It will also provide boaters with a decal (to place right next to the vessel registration) once a boat has been inspected and deemed to have "met safety equipment carriage and use requirements", as outlined in the bill. Officials – including Florida Fish and Wildlife Conservation Commission law-enforcement officers, county deputies and municipal police officers – will then no longer be able to pull over boaters just for the sake of an inspection, if the decal is displayed.
For certain reasonable suspicions officials will still be able to stop boaters – such as over-harvesting lobster or fishing out of season – but this should help provide you with more enjoyable time on the water, and less time being stopped/inspected if you live in the State of Florida.
Back To EPIRBs – What Do They Do, How Do They Work, and How Many People Have They Saved?
An Emergency Position Indicating Radio Beacon (EPIRB) alerts local search and rescue teams in the event of an emergency.
EPIRBS transmit a coded message on the 406 MHz distress frequency via satellite and earth stations, to the nearest rescue center. Some EPIRBSs come with a built-in GPS to help rescue teams better locate you even more accurately.
EPIRBS are generally used on boats, and can be activated manually or automatically after an accident. They are required on all commercial shipping vessels (for most countries), but are also used on yachts and recreational vessels.
How Does An EPIRB Work?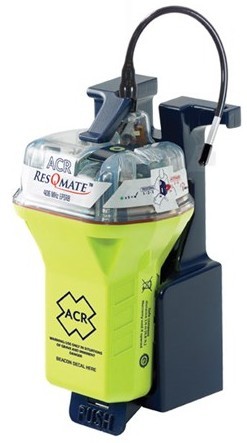 The 406 MHz EPIRB works with the Cospas-Sarsat (COSPAS was the name of the first satellite in orbit, Sarsat stands for Search And Rescue Satellite Aided Tracking) polar-orbiting satellite system to provide true global coverage.
The satellite determines the position of your EPIB within 3 miles. The coded message identifies the exact vessel, which allows rescue teams to eliminate false alerts, and launch appropriate rescues.
GPS-fitted EPIRBs further sharpen rescue efforts, alerting rescue services within 3 minutes, and to a positional accuracy of 50 meters (give or take), updated every 20 minutes.
Some EPIRBs have a 121.5 MHz secondary distress transmitter, used for "homing" purposes when a rescue team is near. Many EPIRBs also come with a high-brightness flashing LED light.
Differences between EPIRB and Personal Location Beacon (PLB)
PLBs work exactly the same way as EPIRBs, when it comes to sending the coded message on the 406 MHz distress frequency via the global satellite system.
However, PLBs are much smaller, designed to be carried on the person, and are designed to be used anywhere in the world, including on land.
EPIRBs generally have double the battery life of PLBs (48 hours vs. 24 hours, respectively). EPIRBs are registered to a vessel, PLBs are registered to a person.
Number of People Rescued using EPIRB in the US
Since 1982, more than 39,000 people worldwide have been rescued by Cospas-Sarsat. Here are the number of people in the US rescued for the last several years:
2016 (to date) – 45 people 

2015 – 250 people
2014 – 240 people
2013 – 261 people
2012 – 263 people
2011 – 207 people
2010 – 295 people
2009 – 195 people
2008 – 282 people
2007 – 353 people
2006 – 272 people
2005 – 222 people
2004 – 260 people
2003 – 224 people
2002 – 171 people
2001 – 166 people
Interested In An EPIRB? ACR Globalfix and Simrad EP70 / EG70 Are Highly Recommended!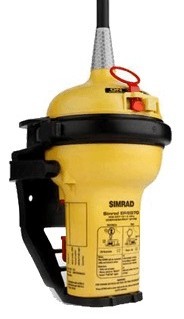 In light of the recent events, and the increasing demand for EPIRBS, we've added EPIRBS from ACR and Simrad Marine Electronics to our safety / signaling devices. We've done our homework to find the most popular items from the most reputable companies.
The Globalfix is a popular EPIRB by ACR. The internal GPS and homing signal will bring local search and rescue teams directly to your position, and the LED strobe light will help them visually locate you, even in inclement weather conditions
The user-replaceable battery pack has a 10-year replacement interval.
Another popular EPIRB is the EP70 and EG70 (with GPS) by Simrad. This model is keeping up with the trend of smaller sized electronics (weights less than a pound and a half), and has hydrostatic mechanism, meaning it goes off once it hits the water, in instances where the boat is quickly submerged. Simrad's EP70 and EG70 meets IMO SOLAS requirements.
See all of our ACR and SIMRAD EPIRBS, here!
Have a good one!!
David
CitimarineStore.com
3300 NW 112th Ave,
Doral, FL 33172
(800) 766-5256
info@citimarine.com
Related:
Emergency Position Indicating Radiobeacons,EPIRB,EPIRB with GPS,florida HB 703,people rescued by EPIRB,Simrad EPIRB