Cruisair & Marine Air Merging Under Single Dometic Line

As of 2016, Dometic's two brands of marine air conditioners, Cruisair and Marine Air, will merge together and be sold solely under the name Dometic.
All of your favorite marine air conditioning units by Cruisair and Marine Air will still be available, such as the award-winning, Stowaway Turbo (STX, STQ, & VTD) and EnviroComfort (Dometic ECD) self-contained units, Emerald (ED & EQ) split A/C units, marine chiller systems and more.
While some parts may receive new Dometic product numbers, others will stay the same. Should you need information on the new Dometic part number corresponding to your unit, we can help.
Dometic Variable Capacity Chiller (VARC48) wins IBEX Innovation Award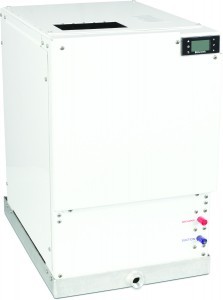 Dometic has won several International Boatbuilders' Exhibition and Conference (IBEX) Innovation awards, thanks to cutting-edge technological breakthroughs in the marine AC area.
Besides the Cruisair Stowaway Turbo, which previously won an IBEX award, the VARC48 Dometic Variable Capacity Chiller is another recent winner of an IBEX award, in the mechanical systems category.
The VARC48, useful for both recreational and work vessels, is the first marine chiller system to autonomously adjust capacity output based on the current load demand… in other words, it provides just the amount of cooling needed for the boat, saving energy and reducing requirements for a large generator.
This Dometic marine air conditioner has a 1- to 4- ton (12,000 to 48,000 BTU) capacity. The steady operation maintains a constant load on the generator (a good thing), eliminates in-rush of current when starting, and speeds up or slows down on it's own to provide the perfect amount of BTUs for your cooling needs.
For instance, a boat may need a 4-ton chiller for extreme conditions, and to initially cool off the boat, but once things are cooled off, you do not require so much power. So common marine chiller systems will shut down, until cooling is needed again or there is a change in temperature… leading to large power swings. Due to the fewer starts and stops, owners of the VARC48 will enjoy smaller generator requirements, less spending on energy, and have reduced maintenance on their electrical systems.
A smart marine AC system, to say the least. Contact for help purchasing the VARC.
Cruisair Stowaway Turbo (Now Dometic Turbo), Still a Crowd Favorite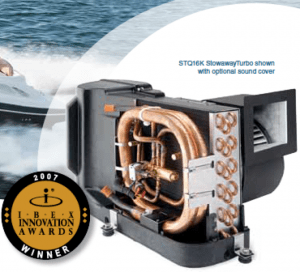 Cruisair's Stowaway Turbo (now the Dometic Turbo) unit is still one of their more popular air conditioners. Your STQ, STX, or VTD model will be replaced by the Dometic part number DTU.
We receive several calls a day regarding these units, because the the Dometic Stowaway Turbo is:
Self-contained, compact, quiet, energy efficient, environmentally friendly
Not to mention economically-priced. For all of Dometic's self-contained AC units, including the Stowaway Turbo and Stowaway Compact
Dometic Marine – Experts in Refrigeration Since The 1920s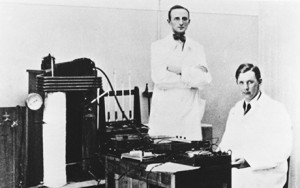 Dometic Marine is the world's largest manufacturer and developer of cutting edge comfort systems and equipment for yachts and recreational boats, as well as HVAC, engine room ventilation, watermakers and other systems used on commercial, work, and military related vessels.
Dometic was set into motion when Baltzar von Platen and Carl Munters invented the first refrigerator using absorption technology in 1922. In 1968, Dometic Corporation was first established in the US.
Dometic now has a presence in over 100 countries worldwide, and has company-owned offices in 12 strategic locations across the globe.
Beside marine air conditioning, Dometic Marine manufactures:
Ship-wide ventilation systems
Watermakers
Sanitation Systems
Stoves
Battery Chargers
All of Dometic's marine products conform to NMMA and ASHRAE standards.
We know Dometic, Cruisair and Marine Air A/C systems and parts very well.
"Citations to Dometic products are for reference purposes ONLY. Citimarine does NOT sell Dometic products as Citimarine is NOT affiliated with Dometic."
Stay cool!

Citimarine Store
3300 NW 112th Ave, #4
Doral, FL 33172
1-(800)-766-5256
cruisair stowaway turbo,cruisair STX,dometic marine,dometic marine air conditioner,dometic parts,Dometic VARC48,variable capacity chiller