Bonefish and Tarpon Trust – Help Conserve and Restore Our Bonefish & Tarpon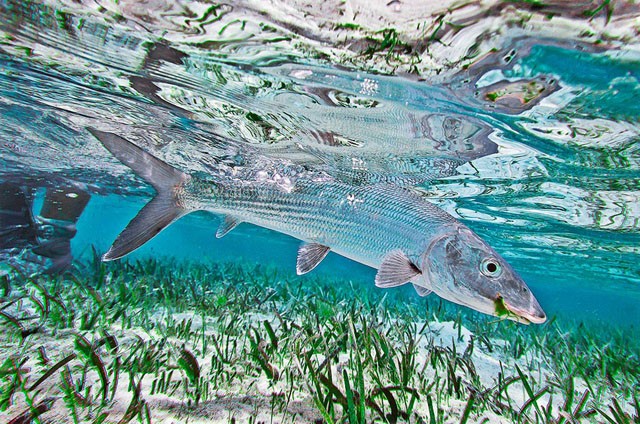 If you're an avid fisherman anywhere around South Florida, the Florida Keys or the Caribbean, than you've more than likely come across a bonefish, tarpon or permit in your time. And thanks to the efforts of the Bonefish and Tarpon Trust Journal (BTT), the likelihood of this encounter has increased, and will continue to increase.
The BTT was formed in 1997, when a group of 6 anglers noticed that their beloved bonefish population in the Florida Keys was on the decline, and no one was doing anything about it. Reaching out to the University of Miami, in order to see what research had been done in the area, they found little to no research, and saw the need to take an active role in improving this area.
Throughout the years, Bonefish and Tarpon Trust has grown from a 6 man group of concerned fisherman to a large cause backed by hundreds of key members of the saltwater flats fishing community, international scientists, government officials, anglers and other participating members.
Every three years, the BTT holds a Bonefish & Tarpon Trust Research Symposium open to the public where scientists share their latest research and findings, and on a yearly bases, the Bonefish and Tarpon Trust Journal is published where recent research and conservation efforts for bonefish, tarpon and permit and their habitats are highlighted. The BTT Journal has expanded to include fishing articles, angler profiles, photos and more, and the current circulation is over 15,000.
Below you'll find some of the major accomplishments the BTT have achieved since setting out to save these species. And if you love the feeling of catching a bonefish, tarpon or permit, and would like to continue pursuing these prized fish in the future, below you'll find a couple of quick, easy and inexpensive ways to get involved and keep their efforts going.
Major Accomplishments The Bonefish and Tarpon Trust Have Achieved To Help Restore & Enhance Bonefish, Tarpon and Permit Habitats
Through science-based approaches, the Bonefish and Tarpon Trust works to protect and enhance healthy, functioning flats fisheries and habitats throughout the western hemisphere, and restore those in decline. This work is being done in collaboration with other universities, scientific groups, institutions and governments.
Using these research findings, the BTT is able to influence policy, educate the fishing community and improve resource management for long-term stewardship.
In the early days, the board worked to create research projects, build public awareness and recruit members. Research consisted of bonefish tagging to collect much-needed data on population baseline, size, growth, and range of movement and satellite tagging of tarpon to learn more about their movement patterns.
Since then, the hard work of the BTT has paid off in several major milestones in the conservation and restoration efforts of these species, including but not limited to…
Bonefish
Working with the Florida Fish and Wildlife Conservation Commission (FWC), bonefish has been made catch and release in Florida
Bonefish's home range, spawning locations, and habits have been identified, and this data has been used to create National Parks to protect these areas from future development
Bonefish Catch and Release Best Practices brochures have been created to educate guides and anglers. For best bonefish practices, see here…
An economic impact study revealed the annual economic impact of the recreational bonefish fishery in the Bahamas exceeds $141 million
Tarpon
Research of the catch and release impacts on tarpon showed that tarpon > 40″ are more susceptible to handling. This information was used to make tarpon catch and release in Florida. For best Tarpon practices, see here…
Satellite tagging demonstrated that adult tarpon are capable of long-distance migrations (interstate and international)
Spawning locations have been identified
The Juvenile Tarpon Habitat Initiative was created to restore and protect juvenile tarpon habitats, with 3 projects in Florida and 1 in South Carolina
Permit
Working with the FWC, the BTT improved regulations for permit in Florida
The Florida Keys is now a special permit zone, with no harvest during spawning season, no commercial bycatch and strict size and bag limits
Spawning, nursery and movement patterns have been studied to get a better understanding of the species, and what is required for their conservation
Besides the accomplishments related to these species, other work has been done by the Bonefish and Tarpon Trust to help preserve and restore flat fisheries in general
This includes…
Carrying out large-scale studies showing the substantial economic impact of these fisheries across the Southeast US, Caribbean and Belize
Working to get catch and release programs established in Belize
Promoting flats conservation efforts in Cuba
Improving barracuda regulations in the Florida Keys
Holding 5 Bonefish and Tarpon Trust symposia to date
Working with guides, anglers and Everglades National Park to revise spatial management zones (pole/troll, idle speed, etc.). Working with ENP and GPS companies to include this information in their maps
Love The Thrill of Pulling Up A Bonefish, Tarpon or Permit, and Want To Ensure That You and Future Anglers Will Continue To Be Able To Enjoy This? Here's How…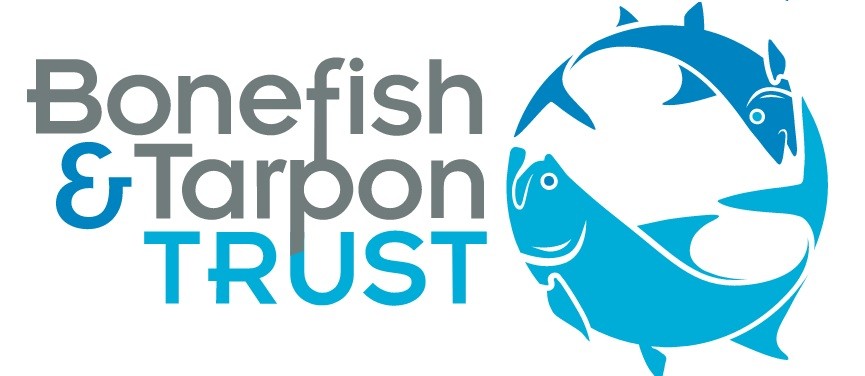 If you enjoy pursuing these prized fish, and would like to conserve what you love, there are a couple of ways you can support the Bonefish and Tarpon Trust that will enable them to conduct their research and continue pursuing science based solutions to conserve, restore and steward our beloved flats fisheries.
You can play a role by making a donation of $25 dollars or more, or become a member of the Bonefish and Tarpon Trust starting at $50, which includes your BTT sticker, bi-annual journal, email newsletter, hat, and progressively better goodies as you go up in membership levels.
*BTT is tax-exempt under Section 501(c)3, and all donations are tax deductible.
Please feel free to take a look around their site https://www.bonefishtarpontrust.org to see more on their current research projects, and other ways to get involved such as participating in their research!
Have a good one!
CitimarineStore.com
3300 NW 112th Ave,
Doral, FL 33172
(800) 766-5256
info@citimarine.com
–
bonefish and tarpon trust,bonefish conservation efforts,bonefish restoration,help conserve permit,tarpon conservation,tarpon restorations efforts