Aydin Marine LCD Displays – Keeping KEP's Brilliance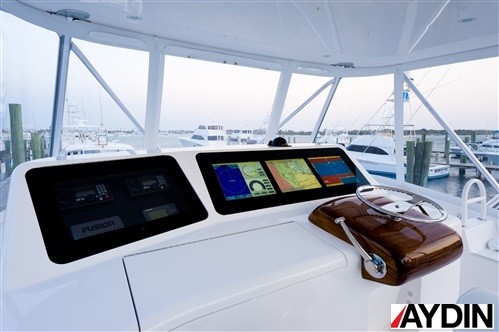 As of 2016, KEPMarine, the industry leader in marine LCD displays, computers and peripherals, has been renamed Aydin Marine.
This name change comes about due to the recent acquisition by Sparton IED, parent company to Aydin Displays.
Thanks to this change, you can now count on Aydin Marine to have full access to Aydin Display / KEPMarine's broad scope of intellectual property information, highly-efficient manufacturing process, and shared resources, allowing for further improvements in display technology. Bringing in Aydin's know-how on how to produce high-quality ruggedized displays and peripherals, made to thrive in harsh commercial, recreational, military and industrial marine applications, we have a match made in heaven when it comes to marine LCD Displays.
Both Aydin and KEP (Kessler-Ellis Products) have been strong players in the broader military, industrial and marine markets for decades. KEP Marine has dominated in the area of marine LCD displays for some time, and now Aydin can bring its manufacturing strengths into the marine market as well.
For almost 50 years, Aydin has developed and manufactured products to operate in extreme / harsh industrial and military settings. In 2013, Aydin was acquired by Sparton Corporation, providing it with a huge leap forward in the company resources.
With the acquisition of KEP Marine LCD Displays, Aydin can now benefit from KEP's vast experience the marine area.
Your Favorite KEP Marine LCD Displays Will Continued To Be Produced By Aydin Marine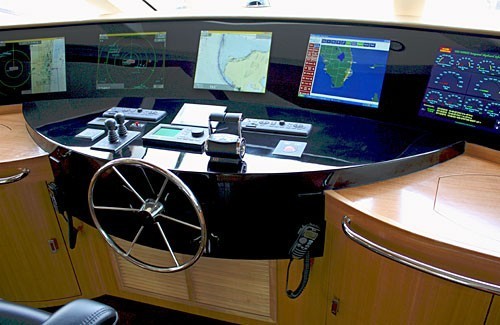 Aydin Marine continues to carry KEP's top Marine LCD displays, under the same names and product numbers. In the future, they may change to a new product number, integrating Aydin's initials (just my prediction), but for now, all your favorite KEP Marine displays continue to be known as they always have. This includes:
These are the best of the best Marine Displays for viewing in all sorts of rough conditions, including  direct sunlight, extreme humidity, or even completely submerged in water. Clean aesthetics and incredible functionality combine to provide you with the best marine LCD display available.
KMGBL-Series Glass Bridge Light Displays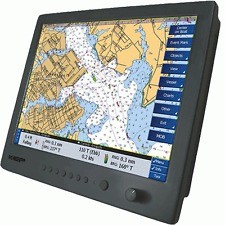 Available in 12″ through 24″ inch display sizes, KMGBL marine LCD displays are crystal clear, perfectly visible even in direct sunlight, LED-backlit, and manufactured to Aydin's world-renowned standards. KEP Marine Glass Bridge displays provide dual touch functionality, accepting two-finger commands like an iPhone or iPad.
The slim and lightweight design is made of milled billet aluminum and provides IP68 waterproof protection.
The KMGBL display is 1,200 nits, capable of operating in temperatures ranging from 15 to 130 degrees Fahrenheit, and certified to IEC60945 standards, with HDMI, DVID, VGA and composite inputs.
KEPL – Sunlight Readable LCD Marine Display
With the same technology and durable design as other Aydin marine displays, but at a lower cost to you, KEP Lite marine displays are a great choice if in the market for a display.
The KEPlight Display contains:
1,000 Nits Sunlight Readable LCD
Long life, low power consumption
EN60945 Approval
Ability to operate from 15 to 135 degrees Fahrenheit
Optical-bonding
Resistive-touch support
IP65 Waterproof
Aydin Marine's KEPL is available in 12 to 24 inch models.
About  
Aydin Marine, a division of Sparton Corporation, designs and manufacturers marine displays for the commercial and recreational marine markets.
About
The 116 year-old Sparton Corporation is a designer and manufacturer of electromechanical devices for the medical, biotechnology, military, aerospace, industrial and commercial markets. Headquartered in Schaumburg, IL, Sparton has 15 manufacturing and engineering locations across the globe.
About
Kessler Ellis Products has been in business 50 years, Engineering and Manufacturing process control flow instrumentation , Industrial Electronics and HMI software. The nautical division KEP Marine was established in 1999.  Their 31,000 square foot manufacturing plant is located in Eatontown NJ.
===================
We carry the complete line of Aydin Marine LCD Displays, here... We still have everything under the KEP name, but as mentioned above, they are the exact same products.
Contact us for more info!
CitimarineStore.com
info@citimarine.com
1 (800) 766-5256
–
Related:
aydin glass bridge displays,Aydin kep lite displays,aydin marine displays,aydin marine lcd displays,aydin marine LCD Monitors