$200 Rebate on Garmin EchoMAP CHIRP Fishfinder / Plotters!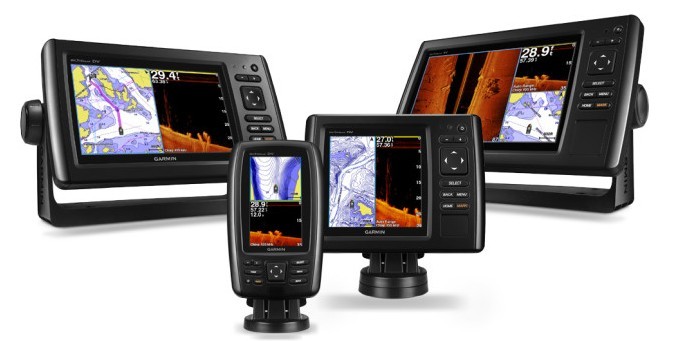 The brand new, all powerful EchoMAP CHIRP Fishfinders / Plotters by GARMIN are now coming with a $200 dollar rebate!
Until July 10, 2016, with the purchase of any EchoMAP CHIRP or GPSMAP AND qualifying BlueChart g2 Vision HD data card, you will receive a $200 dollar rebate!
Note for clarification on Garmin Rebate: You must purchase both, the BlueChart g2 HD data card and the EchoMAP or GPSMAP, in order to receive the rebate. The built-in BlueCharts (non HD) that come with some of the EchoMAPs do not qualify, you must purchase the more detailed HD data cards – complete list of qualifying Garmin Marine Electronic models and BlueChart cards below. The BlueChart g2 HD data cards are packed full of amazing features… more on that below.
Details on Garmin's $200 Dollar Rebate on EchoMAPs, GPSMAPS, and BlueChart g2 HD Cards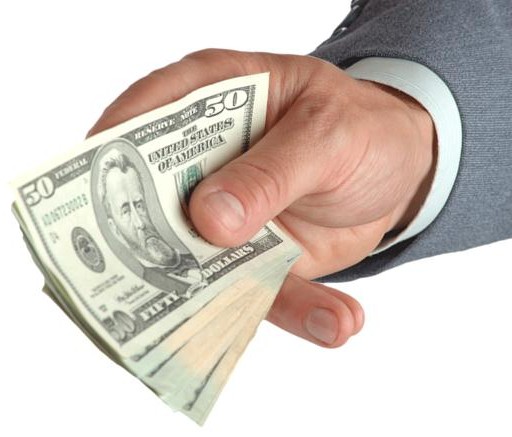 This rebate is only available to purchases made in the US and Canada. Each customer is able to use the rebate for up to two different Garmin products, as long as they are different model numbers (and new, not overhauled or refurbished products). While the purchase must be made before July 10, 2016, you have until August 30, 2016 to send in the rebate.
You must mail in the dated, itemized receipt of your purchase with the rebate. Receipts may also be in the form of a packing slip, an invoice or a printed online order confirmation. It cannot be a PayPal receipt, so keep that in mind. You must also enclose the cutout UPC barcode from both the garmin marine electronic you purchased, as well as the enclosed BlueChart G2 mapping. It is recommended that you copy everything before mailing in!
The rebate will be made in US dollars (in check form), and mailed to the address filled out in the rebate. I It could take somewhere between 6 and 10 weeks (a bit more if in Canada) before you receive your rebate, so be patient (cool thing… you can check the status of your Garmin rebate here: www.status-now.com).
**For your reference, here's the downloadable Garmin rebate.
**To sweeten the pot, purchase the EchoMAP or GPSMAP, and Bluechart g2 Vision HD card from us, and we'll throw in free shipping (just chat with us below, and mention offer of free shipping when using rebate you read about in our blog).
Fish With The Power of EchoMAP CHIRP!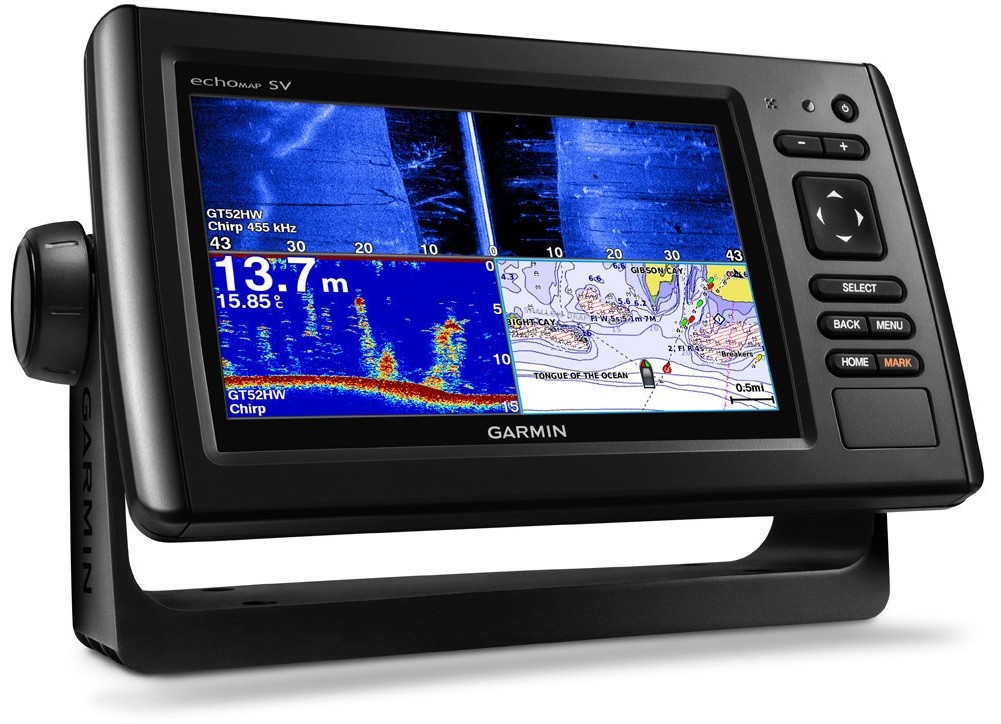 When it comes to fishing technology, no one beats Garmin.
Packed into even the smallest echoMAP model, you'll find powerful sonar and transducers that can reach maximum depths of 2,300 feet in freshwater (talk about a deep lake!) and 1,100 in saltwater, with clear images and target separation!
With CHIRP's patented DownVü (in the dv models) and SideVü (in the sv models, which also include DownVü), see picture like images in real-time below your boat, and to the sides
Most of the echoMAPS come with a high-powered transom mount or thru-hull transducer (the echoMAP 94sv comes with a GT51M-TM transducer – worth $599.99 on it's own!). And some of the higher level models are compatible with Panoptix, the all-seeing sonar!
Connect to Garmin's Panoptix transducer, and you just won't have a powerful sonar, but you'll have a new way to see underwater:
See the entire water column in 3D
See under your boat in 3D
See in front of your boat in 3D
Real-time moving sonar
Even see fish while swimming… see it all
If planning on connecting to a Panoptix transducer, you should go the route of purchasing the echoMAP without the transducer, as it will save you a couple hundred dollars.
Related: Garmin Panoptix LiveScope
BlueChart g2 Vision HD Data Map – Superior Situational Awareness, Most Realistic Mapping Display Garmin Has Ever Offered
Plug a BlueChart g2 Vision HD card into your compatible chartplotter's microSD™/SD™ card slot to tremendously expand its mapping capabilities.
BlueChart g2 Vision HD maps features:
Detailed nautical charts obtained from government charts and private sources to provide port plans, depth contours, navigational aids, and tides / currents in a seamless presentation
Garmin Auto Guidance 3.0 technology to quickly search for relevant charts and suggest a course according to your boat's dimensions. This creates a visual path that seeks to avoid low bridges, shallow water and other charted obstructions as well as guide you in and out of more places more effectively, including entering and exiting marinas.
1-foot HD contours provide a more accurate depiction of bottom structure for improved fishing charts and enhanced detail in swamps, canals and port plans.
3-D above and below the waterline, aerial photos, satellite imagery and coastal roads
The BlueChart g2 Vision HD card will greatly enhance your vision..
High resolution imagery with navigational charts overlaid gives you a realistic view of your surroundings.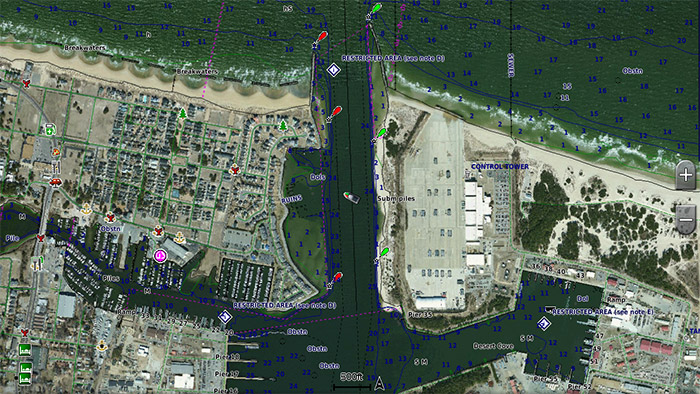 Crystal clear aerial images show exceptional detail of many ports, harbors and marinas.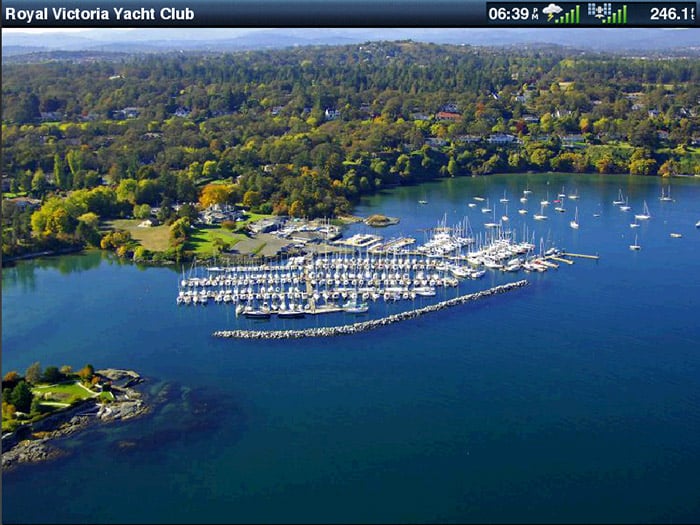 MarinerEye view provides a 3-D representation of the surrounding area both above and below the waterline.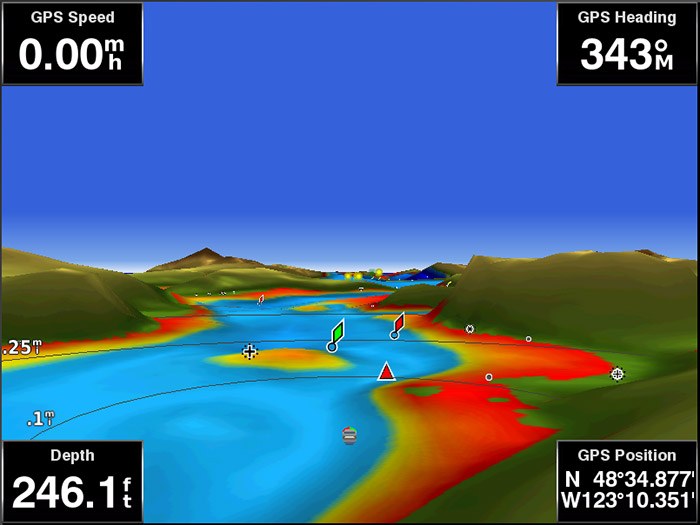 FishEye view provides a 3-D representation of the ocean floor as seen from below the waterline.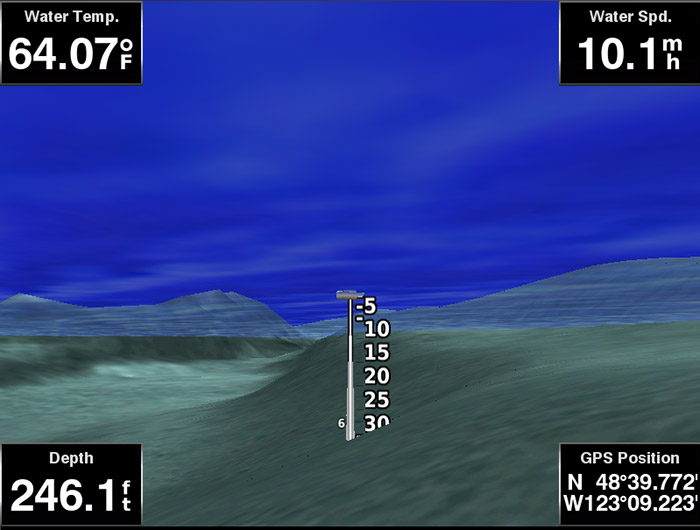 You choose your view – above or below the waterline. Get a clear vision of your surroundings, and then allow Garmin's Auto Guidance 3.0 to take your there.
So Grab Your EchoMAP CHIRP and BlueChart g2 Today, and Mail In That Rebate Form! We'll throw in Free Shipping!
If looking for a fishfinder / chartplotter combo, look no further. Fill out the rebate form, and get that $200 coming back to you! (And as mentioned above, if you purchase your Garmin echoMAP Chirp and BlueChart from us, we'll throw in free shipping – just chat with us below and mention "Rebate Free Shipping"!!)
While not described in detail in this blog, the GPSMAP is a powerful MFD (described in detail in the product), we have several here…
Garmin Marine Electronics That Qualify For The Rebate
BlueChart g2 Vision HD Cards:

EchoMAPs and GPSMAPS:

Any questions on the echoMAP CHIRP, Bluechart g2 Vision HD cards or the rebate or Garmin marine electronics in general? Give us a shout, or chat with us below!
Have a good one!
CitimarineStore.com
3300 NW 112th Ave,
Doral, FL 33172
(800) 766-5256
info@citimarine.com
–
BlueChart g2 Vision HD Card,download garmin rebate,echoMAP CHIRP,garmin bluechart rebate,garmin echomap rebate