11 Boating Safety Tips EVERY BOATER Should Know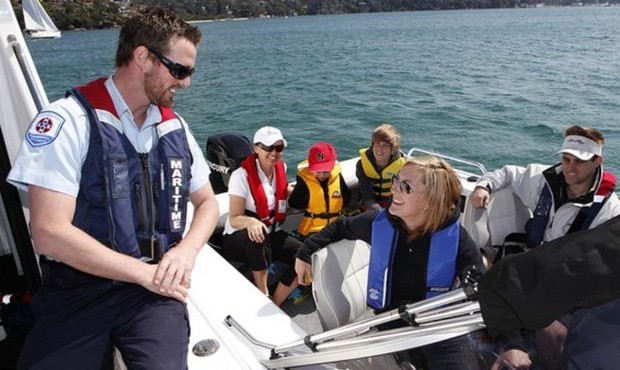 We've compiled 11 of the most important safety tips that EVERY boater should know…
While most seasoned boaters know the ins and outs of boating safety, even an old dog can learn some new tricks… you will find plenty of online resources as to free boating safety checks, float plans, boating courses, and more…
We've left out the overly general tips such "use common sense", "pay attention", and "maintain control"… hopefully you know (and do) these things already… not just on your boat, but in life in general.
On to the most important boating safety rule…
1) EVERYONE MUST Wear Their Safety Vest / Life Jacket!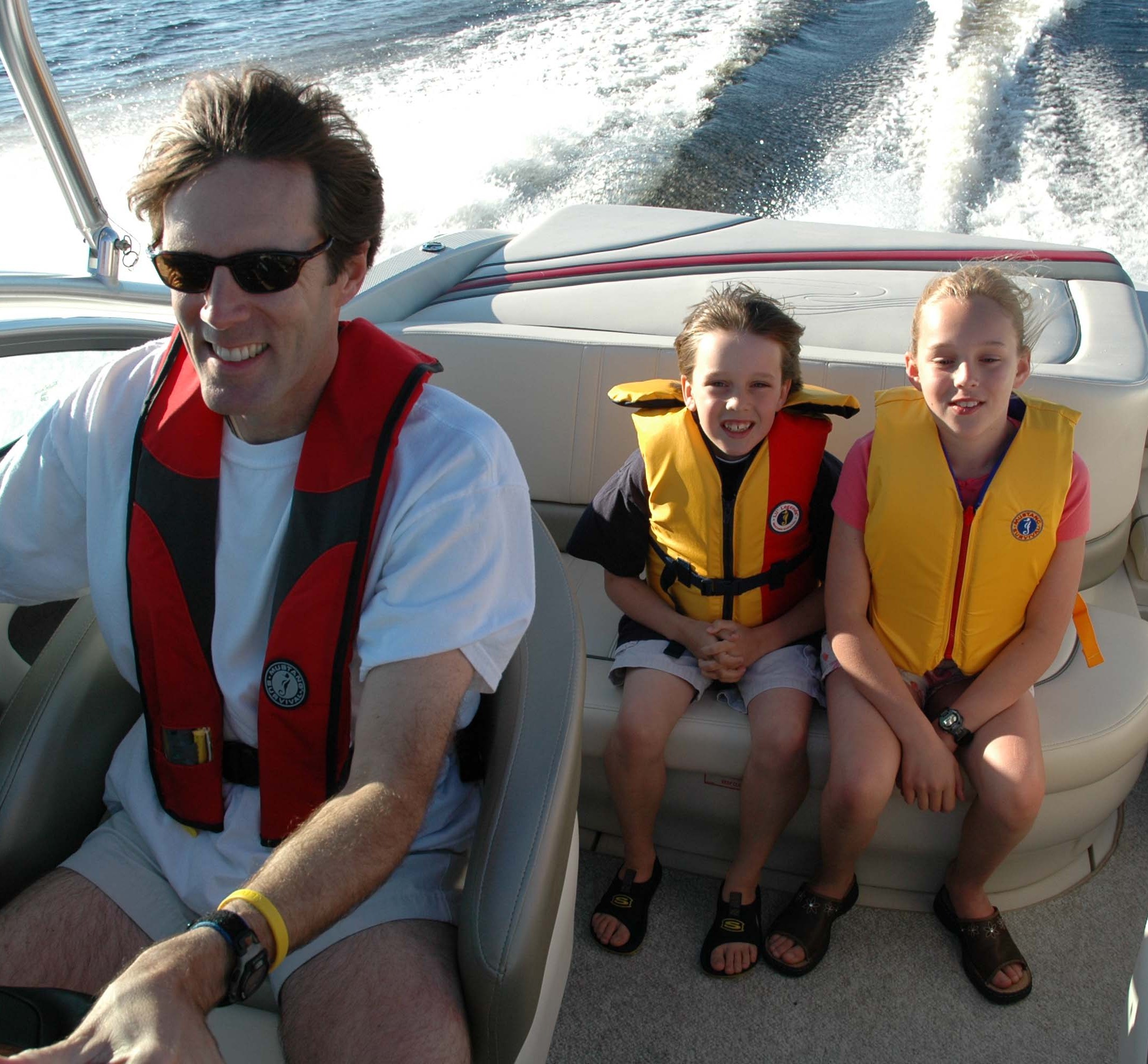 Nearly 80 percent of boating deaths occur from drowning… 84% of those who drowned were not wearing life jackects. This is the number 1 rule to follow, on any boating safety list.
When some people think of safety vests, they think of big, bulky things that get in the way of free movement and fun. However, in this day and age, most life vests / jackets and personal flotation devices are lighter, more comfortable, and with modern day Type 3 life vests, you won't even notice you have one on.
Life jackets don't just protect against drowning, but against the onset of hypothermia, especially if in cold waters (but can also occur in warm water). Hypothermia, a significant risk factor for injury or even death while boating, can be prevented due to the life jacket keeping your head out of water, as well as insulating your body against cold water.
And make sure you have a life jacket that properly fits! See here for more information on proper fitting of life vests.
2) Take A Boating Safety Course – Drastically Reduce Chances of Accidents or Injuries; Saves Money On Boating Insurance!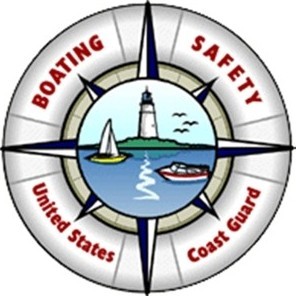 88% of boating deaths occurred on vessels where the operator did not have a nationally-approved boating safety education certificate…
Even if you are an expert boater, if you've never taken a boating safety course, consider it. They are cheap, easily accessible… and check with your boating insurance company — you may even be able to get a discount.
For a list of boating safety courses, see here… Your local United States Power Squadron will likely offer courses, as well. Worth contacting them to see which would be best for you.
You also have several online courses available, here…
3) Keep An Eye On The Weather… If There's Thunder and Lightning, You Shouldn't Be Boating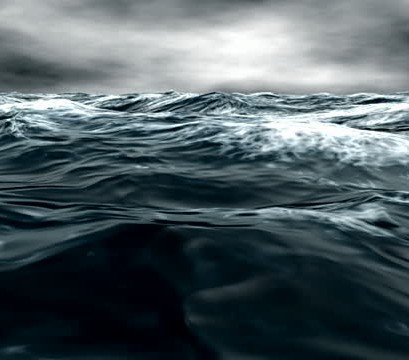 While weather forecasts are not always perfect, and conditions can change in an instant, it's important that you try your best to avoid getting stuck out in a nasty storm. There is very little protection against lightning, and your vessel may even flood / sink if it rains hard enough for long enough.
Keep an eye on the forecast the day before / day of boating, and tune into the weather channel / frequency periodically.
Should the weather turn ugly (clouds, volatile and rough changing winds or sudden drops in temperature), have a direct "escape route" planned to return to your dock. Keep up with bilge pump maintenance.
4) Distribute A Float Plan With Your Boating Itinerary, How To Reach You, And Who To Contact In Case of Emergency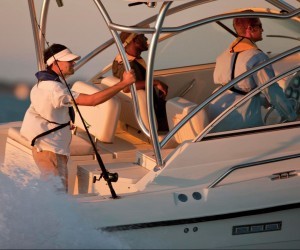 The US Coast Guard recommends filing a "float plan" with a friend, family, or the staff of the local marine.
Much like a pilot's flight plan, the float plan outlines who will be on your boat, where you plan on going, what time you plan on returning, and contact information (cell phone numbers) of everyone on board. Should something go drastically different from what you had planned, who they should contact should be included as well.
It should also include the types of communication and signal equipment you have onboard, such as an Emergency Position Indicating Radio Beacon (EPIRB) or Personal Locator Beacon (PLB). You can find a sample float plan, here…
5) Get A FREE Vessel Safety Check By US Coast Guard or Local US Power Squadron…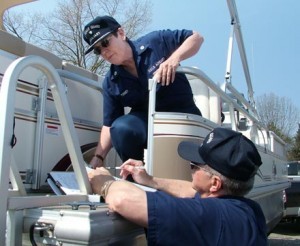 No better word than free… especially for something as important as a safety check of your boat!
The US Coast Guard and your local US Power Squadron will provide you with a thorough safety vessel check, free of charge. Just fill in the form here, and one of up to five local volunteer examiners will contact you in order to find a mutually beneficial meeting point and time. They will check your boat's equipment and provide information about its use, safety procedures and applicable regulations.
And they do not take this task lightly… it will be a thorough, solid inspection, not just for show.
Should you wish to perform the safety check on your own, see here for an online vessel safety check…
6) Keep An EPIRB w/ GPS On Board!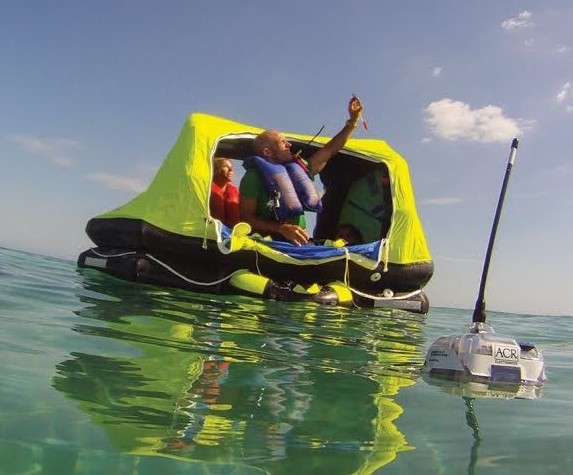 While you need to make sure your marine radio is in perfect working condition, as that will be your quickest, and easiest form of reaching out for help should an emergency occur, an Emergency Position Indicating Radio Beacon (EPIRB) is a secondary emergency signalling device that should be kept on board as well.
EPIRBs transmit a coded message on the 406 MHz distress frequency via satellite and earth stations, to the nearest rescue center. Some EPIRBs come with a built-in GPS to help rescue teams better locate you even more accurately. They may also come with bright, strobe lights, to help with location efforts in heavy fog. You can get a solid ACR EPIRB with GPS for under $500 dollars.
You can find EPIRBs, as well as other marine survival gear, here…
7) Prepare a Vessel Safety Equipment Checklist, and Use Every Time You Are Going Out on The Water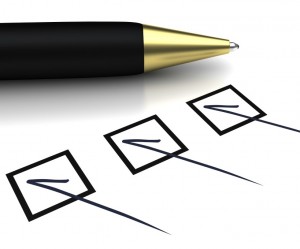 You need to prepare a safety checklist, in order to make sure you aren't forgetting any important safety equipment, including
Life jackets,
Throwable cushion,
Fire extinguishers
Marine-grade flares
EPIRB
First aid kit
Plenty of water
Spare tool kit
Sound producing device, like a blow horn
You will also want to check your anchor, bilges, fuel / oil / coolant levels, and battery charge. Anything else you can think of, please add to your list, and make it a habit to check every time.
8) Make Sure Someone Else Aboard Knows How To Handle the Boat (or at least the Radio)!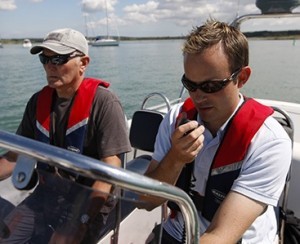 Make sure more than one person on your boat is familiar with all the aspects of your boat's handling, operations, and general boating safety.
If you were to get injured or incapacitated in any way (see tip #9), it's important to make sure someone else can follow the proper boating safety rules to get everyone else back to shore, and in one piece.
Worst case scenario, should no one else know how to handle the boat, at least make sure someone on the boat knows how to handle the radio, to call for help.
9) Avoid the Miller Lites… At Least While Operating Your Boat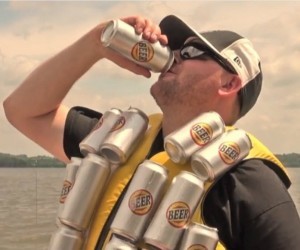 I know the alcohol can call… especially while out on the boat and having a good time, but the probability of being in a boating accident doubles when alcohol is involved…
While there are no laws against having alcohol on board, you CAN get a BUI if a patrol stops you and your alcohol level is higher than the legal limit (.08%). And more importantly yes… you can seriously or fatally injure your passengers, yourself or your vessel.
Keep the alcohol on dry land, or call for the assistant skipper to take over! Alcohol and boating don't mix anymore than drinking and driving do.
10) Use a Carbon Monoxide (CO) Detector – CO Gas Can Kill in Minutes, Undetected
All boat engines produce Carbon Monoxide (CO) gas.
CO gas does not have a smell or taste, so even when levels are dangerously high, you most likely won't even notice until it's too late… symptoms mimic symptoms of sea sickness or alcohol intoxication, and can effect you whether underway, moored or anchored. CO emissions can make you sick in seconds and can kill in minutes, even with just a few breaths…
Besides having a CO detector, avoid spending too much time around the transom area when the engines are running.
11) Be VERY Attentive To Your Propellers…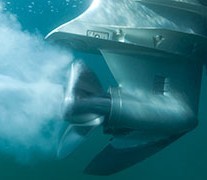 Anywhere between 25 and 50 people die annually in the US due to propeller strikes. Propellers cause serious injury in 180 – 300 people a year… A typical 3-blade propeller running at 3,200 rpm can inflict 160 impacts in one second. A typical recreational propeller can travel from head to toe on the average person in less than one tenth of a second!
And most propeller accidents CAN be prevented!
Never allow passengers to board or exit your boat from the water when engines are on, or idling, and account for all your passengers prior to starting the engine. BE AWARE (see tip #9). For more propeller safety tips, see here…
Stay Safe On The Waters, And Have Fun!
Here at CitimarineStore.com, we want you to have a safe and happy time on the water. Hopefully you learned a thing or two (or found some helpful resources) that will improve your boating and safety experience, as well as that of everyone else in your boat!
Questions, comments, we're here!
Have a good one!
CitimarineStore.com
3300 NW 112th Ave,
Doral, FL 33172
(800) 766-5256
info@citimarine.com
boating safety checklist,boating safety tips,free boating safety check,online boating safety course,sample float plan