Free U.S. Shipping*
More info
March TE-5.5C-MD W/AC MTR Mag-Drive Centrifugal Pump
March TE-5.5C-MD W/AC MTR is centrifugal magnetic drive pumps, eliminating the need for a shaft seal. Pumps can be serviced with a screwdriver. Screws should be tightened in sequence and uniformly. Do not over tighten the screws or you may crush the plastic housing bosses.
OPERATION:
Pumps are not self-priming, lack a suction lift, and thus require a flooded suction. Pumps cannot be run dry because the impeller requires the liquid being pumped for lubrication. The direction of motor rotation should be clockwise when facing the inlet of the pump. For liquids with a specific gravity greater than water, have a higher viscosity, or for elevated temperatures, a trimmed impeller may be necessary. For application assistance, contact March Pump.
ELECTRICAL:
Pumps are 115/230V, 1 phase, air-cooled. Motors are Air Cooled and are U.L. listed as well as rated for continuous operation. Motors have a junction box for electrical connections. Explosion proof and special voltage motors are available upon special order.
LIMITED WARRANTY:
March pumps are guaranteed only against defects in workmanship or materials for a period of one year from date of manufacture pumping water. For the complete warranty and to register online go to www.marchpump.com/warranty-registration.
SPECIFICATIONS:
Inlet - Outlet 1" FPT - 3/4" MPT 1"
Max Internal Pressure 50 psi (344 kPa)
Max Liquid Temperature 190 °F (87 °C)
Dimensions (inches): 6.95 x 5.81 x 12.89
Packed Weight (lbs): 17.50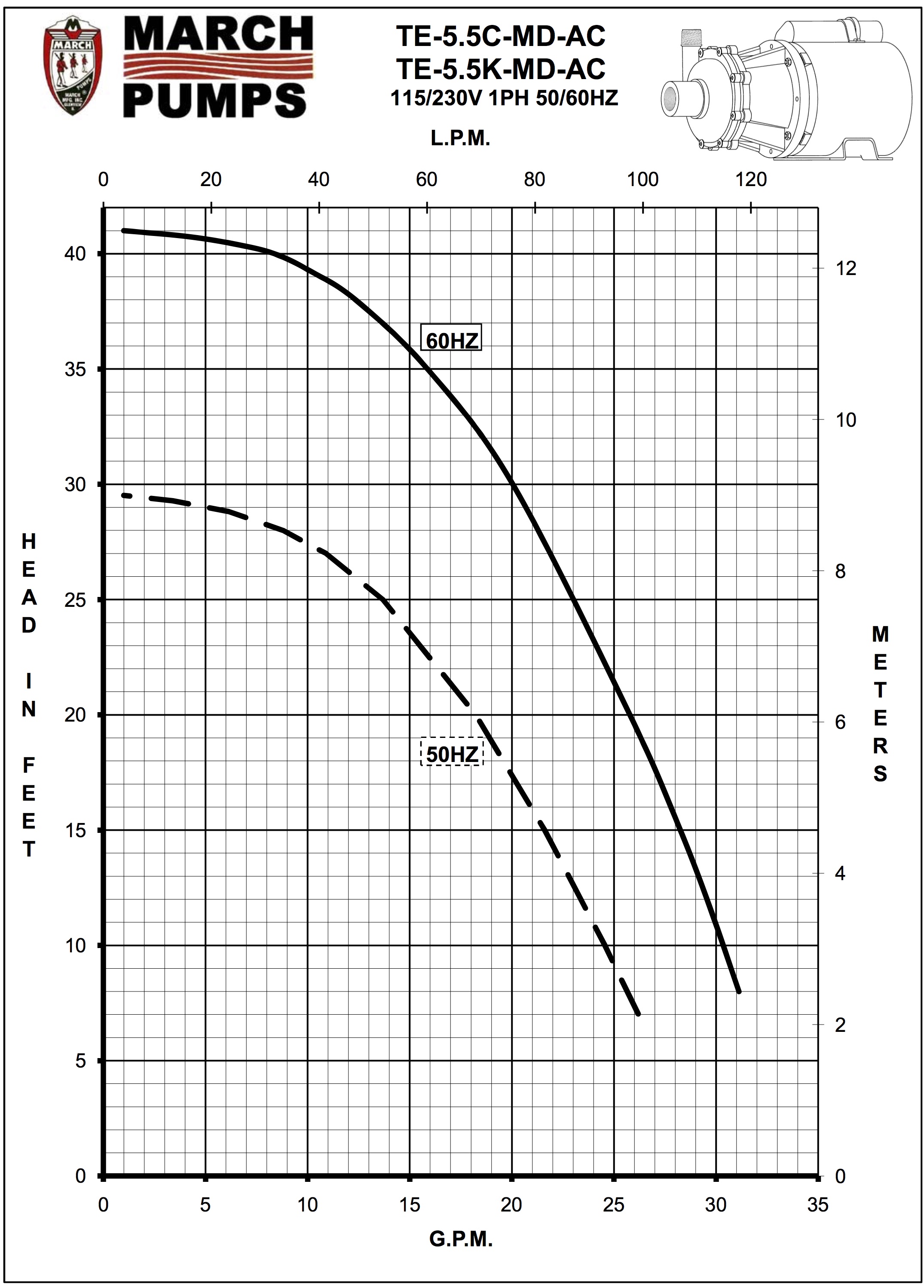 DIMENSIONS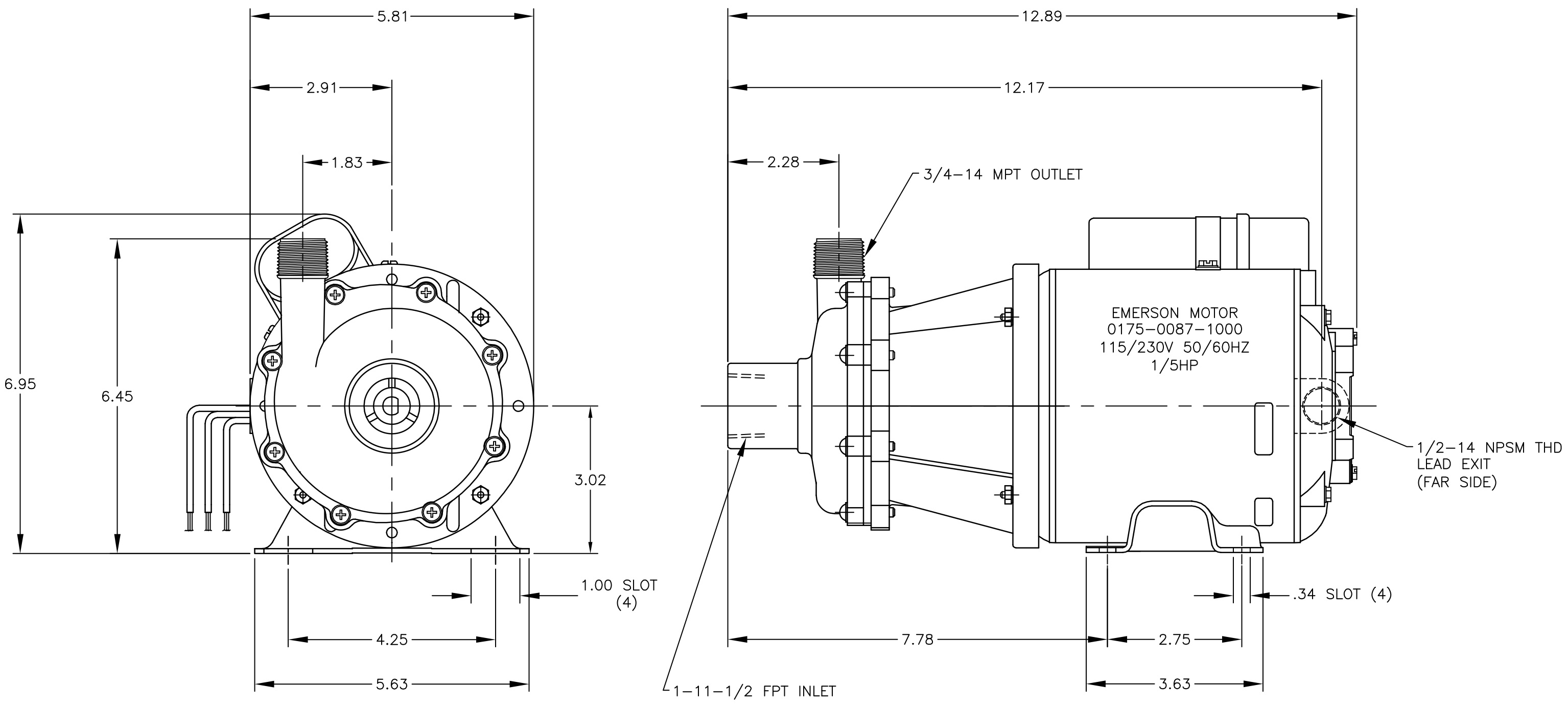 10 other products in the same category:
e