Free U.S. Shipping*
More info
March LC-5C-MD 230V Mag-Drive Centrifugal Pump
March LC-5C-MD 230V is hermetically encapsulated allowing the pump to run fully submerged or in open air for complete moisture protection. Model 5C-MD must be run submerged only. See the parts list for a breakdown of parts. Model Abbreviations:
C: Polypropylene, LC: Liquid Cooled.
OPERATION:
Pumps are not self-priming, lack a suction lift, and thus require a flooded suction. Pumps cannot be run dry because the impeller requires the liquid being pumped for lubrication. For liquids with a specific gravity greater than water, have a higher viscosity, or for elevated temperatures, a trimmed impeller may be necessary. For application assistance, contact March Pump.
ELECTRICAL:
Motor is available in 230 Volt 50/60 Hz, 1 phase. 115 Volt motors have a 6 ft. (1.8 m) cord with plug. 230 V motors have a 6 ft. (1.8 m) cord with no plug. The motors are U.L. listed and rated as continuous duty.
LIMITED WARRANTY:
March pumps are guaranteed only against defects in workmanship or materials for a period of one year from date of manufacture pumping water. For the complete warranty and to register online go to www.marchpump.com/warranty-registration.
SPECIFICATIONS:
Inlet - Outlet: 1" FPT - 1/2" MPT
Max Internal Pressure: 25 psi (172 kPa)
Max Liquid Temperature: 130 °F (54 °C)
Dimensions (inches): 7.14 x 5.63 x 9.85
Packed Weight (lbs): 17.70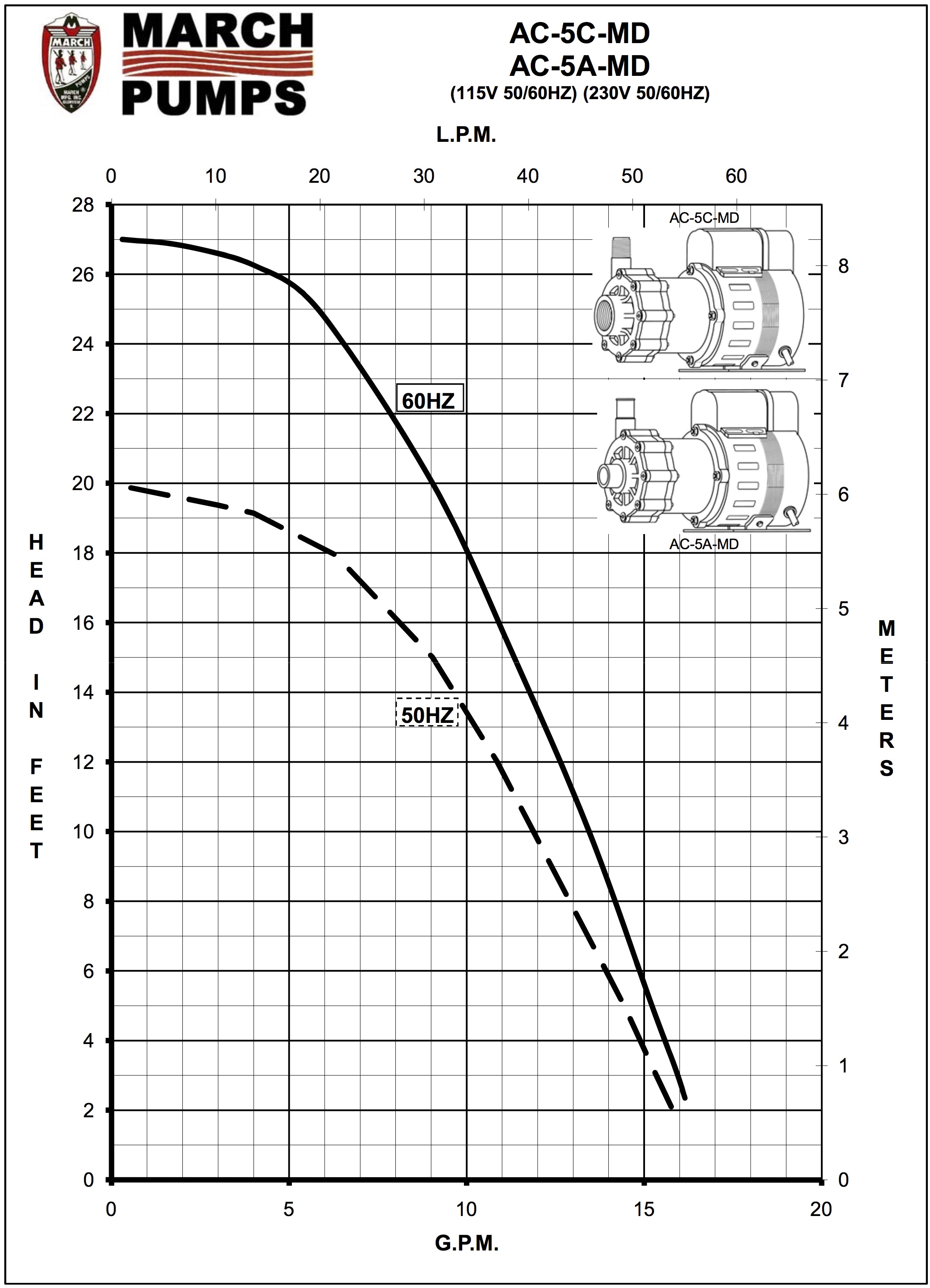 DIMENSIONS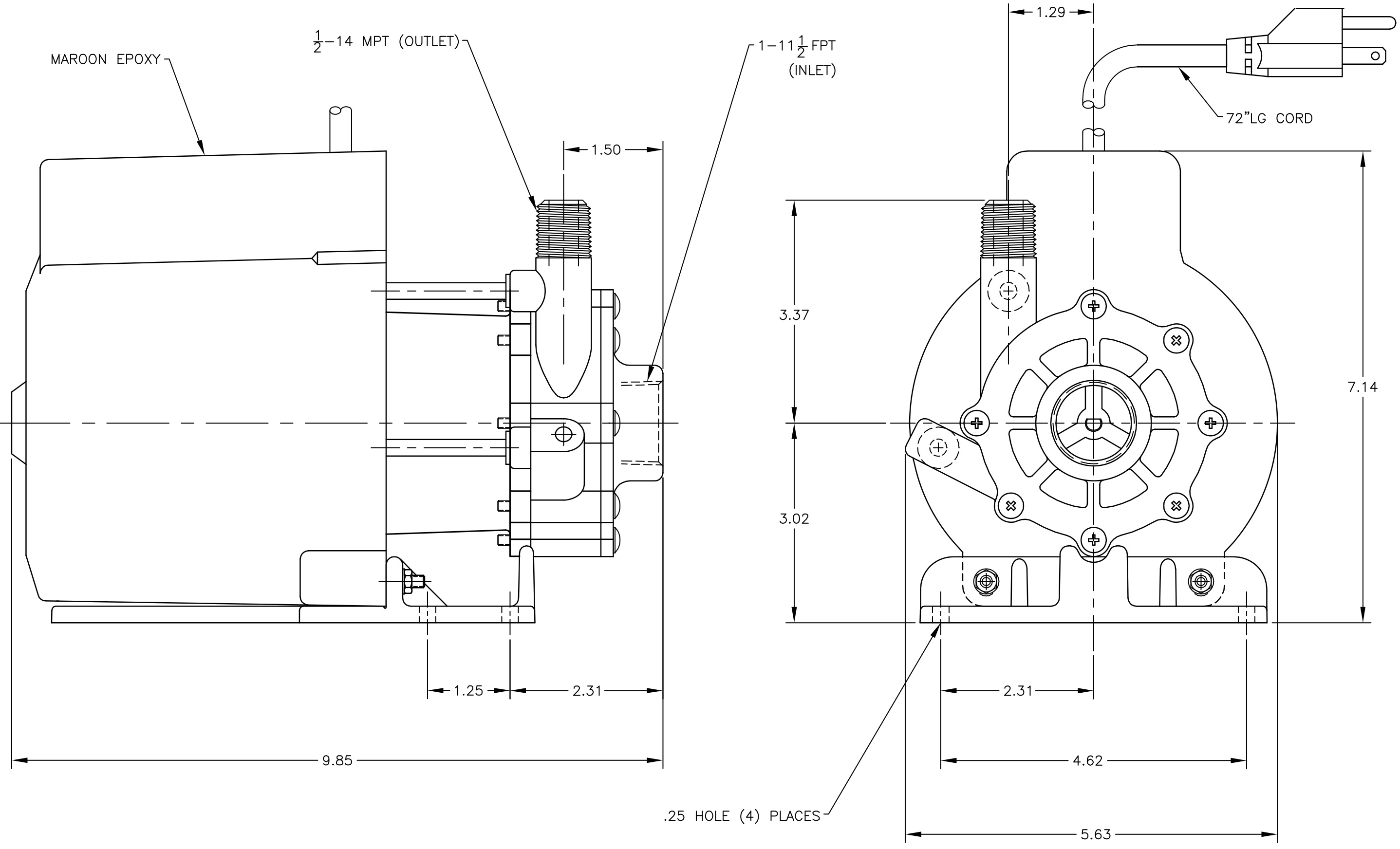 10 other products in the same category:
e