Minn Kota Trolling Motors – About Minn Kota, Reviews, Selection Guide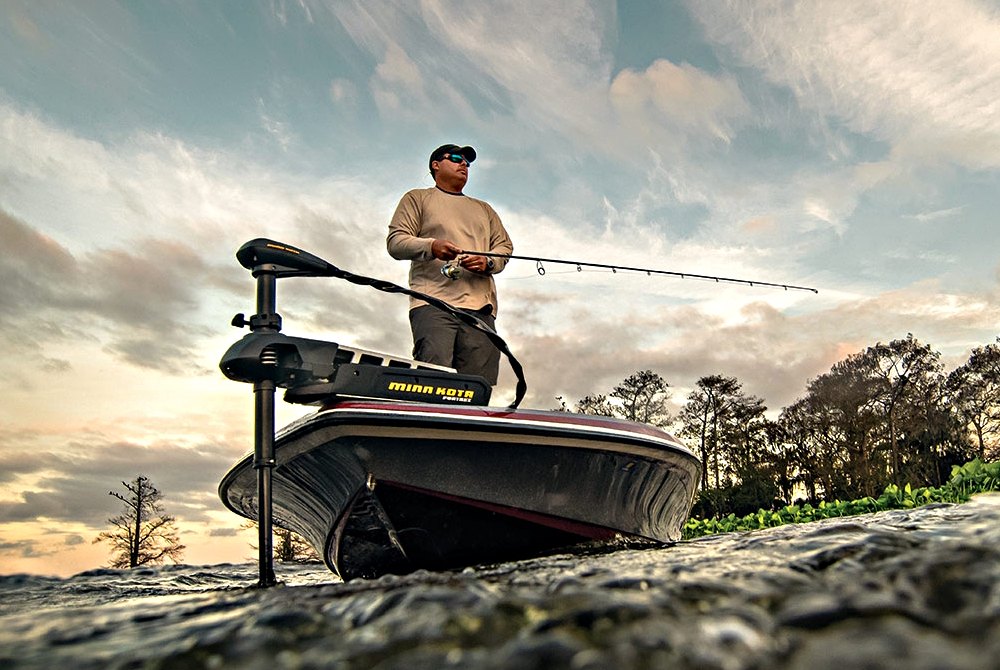 Every fisherman knows Minn Kota. Manufactured by real American anglers on the Minnesota and North Dakota border, Minn Kota trolling motors are tough, reliable, quiet and integrated with cutting edge technology – essential for anyone looking to catch more fish.
Minn Kota's founder, O.G. Schmidt, invented the first gear-driven electric trolling motor in 1934 in Fargo, North Dakota. The idea took off with fishermen looking for more boat control, and nearly 90 years and over 10 million motors sold later, Minn Kota trolling motors still lead the pack when it comes to units sold and innovation.
Minn Kota was the first company to:
Make a trolling motor
Add forward and reverse switch
Add electric steering
Add a foot pedal
Integrate GPS into the trolling motor
And many more firsts
Benefits of a Trolling Motor for Fishermen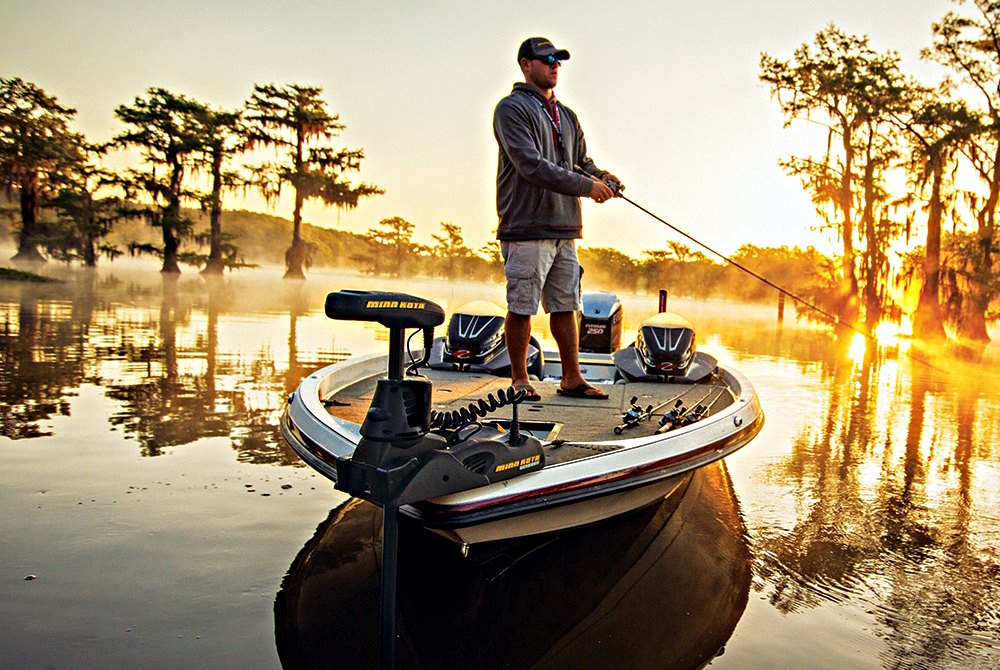 Stealth is a major advantage when it comes to fishing. Being extra quiet while finding the perfect spot to cast will greatly improve your chances of catching more fish. That's where Minn Kota trolling motors come in. Trolling motors give you total and precise control over your craft at all times, and allow you to effortlessly move from spot to spot without alerting nearby fish.
Minn Kota trolling motors also bring Spot-Lock technology, allowing you to remain locked in one place based on your GPS positioning. Push the button anywhere, and lock your boat onto your fishing spot until you're ready to leave. Move your Spot-Lock five feet in any direction with the "Jog" feature.
Combined with a fishfinder, the fish won't know what hit them.
A trolling motor consists of an electric motor, propeller and controls, and is affixed to your boat either at the bow or stern. Trolling motors are often lifted from the water to reduce drag when the boat is underway.
Trolling motors are made for either freshwater or saltwater. A saltwater trolling motor works just like a freshwater trolling motor, but with the ability to remain locked in place in choppy waters and strong currents. In saltwater trolling motors, stainless steel and other corrosion-resistant materials are used in order for the motor to stay rust-free in saltwater conditions. 
Note: While saltwater trolling motors do well in freshwater, freshwater trolling motors cannot handle saltwater use for long.
Minn Kota Trolling Motor Reviews – Feedback from Fishermen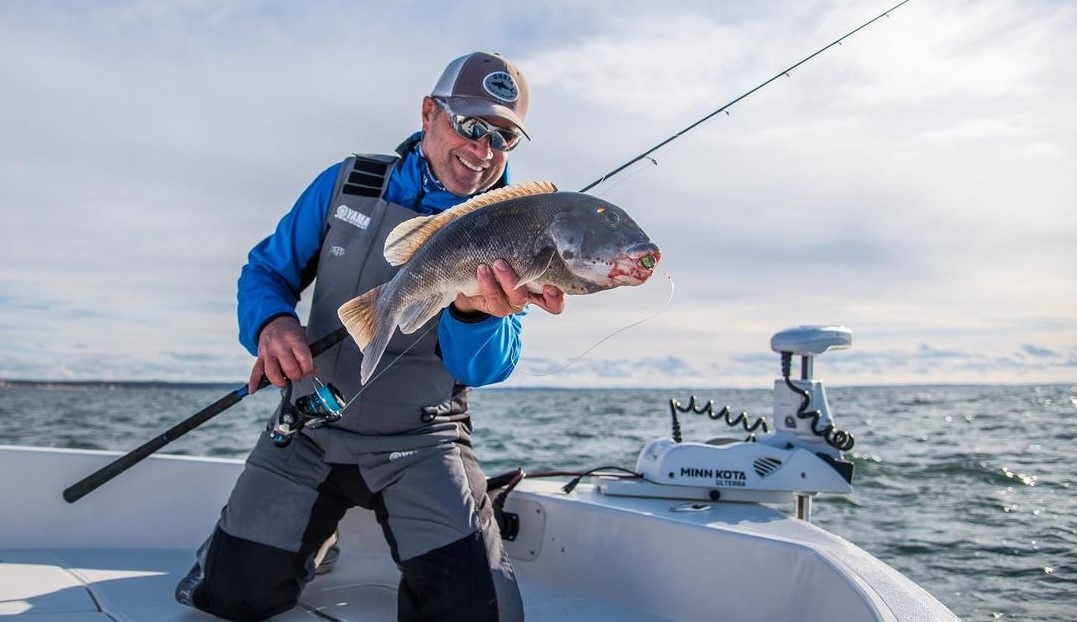 Looking through boating forums, you can find a substantial amount of positive feedback on Minn Kota trolling motors from boaters and fishermen.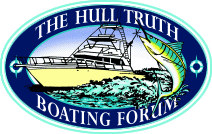 From TheHullTruth.com
"I love my [Minn Kota] 24V Terrova, it's incredible how precisely I can place the boat in flowing water and breeze. It really opens up new ways of fishing with it's precision and keeps my anchor in the locker."
–WRRice, Senior Member, Location: Gainesville, FL, Posts: 160, Thread: Minn Kota I Pilot looking for anyone with experience with this product
"You fellas with the rhodans, how many times a week do you fish, how many hours do you use tm during that time? Rhodans May be the second coming or not but weekend warriors riding the wagon will never test longevity. MK 7/1 on guide boats around here and maybe 9/1 certain years because we can get parts and service local with loaners sometimes. They may have a revolutionary motor but there aren't enough in duty use now to certify that statement yet. I would be willing to torture one for a year if they would send me one; 36/65"."
–Kenner 23, Senior Member, Location: SW Louisiana Posts: 2,691, Thread: Rhodan vs Minn Kota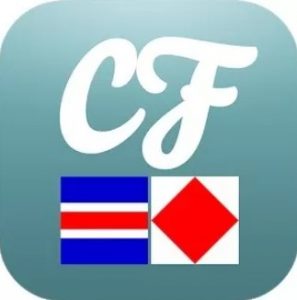 From CruisersForum.com
"Minn-Kota's are nearly bullet proof.

Problem is the battery that is required to use them, but if quiet is what you're after, its about the only solution, reason they have been on Bass boats for the last 40 yrs or so."
-a64pilot, Moderator Emeritus, Location: Jacksonville / Out Cruising, Boat: Island Packet 38, Posts: 31,353, Thread: 

From TexasFishingForum.com
"Mine has been working great with no issues and the added benefit of ease of launching is worth every penny they're getting for them….. When you get it you'll question yourself why you didn't get it sooner…."
–SK., TFF Team Angler, Location: Houston/DFW Posts: 3,087, Thread: Minn Kota Thoughts
Which Minn Kota Trolling Motor Would I Need? Minn Kota Selection Guide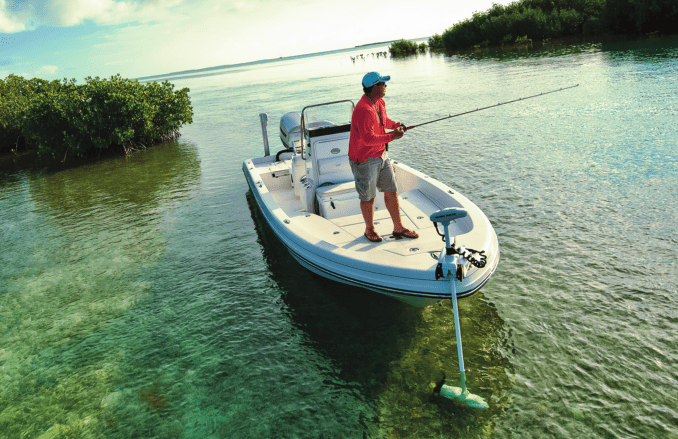 In order to select the proper Minn Kota trolling motor, you'll need to know how much power you need (thrust level), and how long the shaft should be. This is all dependent on the dimensions of your boat. The following guide will help you figure out what size trolling motor you'll need.
1. Select Thrust Level
You will need a minimum thrust level based on the weight and length of your boat. You should also consider how many batteries you'll need. The following table will help you determine the thrust level and number of batteries your boat will require.
Boat Weight (Lbs.)
Max Boat Length (Ft.)
Recommended
Minimum Thrust Level
(Lbs. of Thrust)
Batteries Needed
1,500 or less
14′
30
1 battery (12v)
2,000
17′ – 18′
40 – 45
1 battery (12v)
2,500
20′ – 21′
50 – 55
1 battery (12v)
3,000 – 3,500
23′
70
2 batteries (24v)
4,000
25′
80
2 batteries (24v)
4,500 – 5,000
25′
101 – 112
3 batteries (36v)
2. Select a Shaft Length
In order to determine the shaft length for your trolling motor, measure down from the mounting surface of the transom or bow to the water level*. Using this measurement and the table below, you'll be able to find the right shaft length for your trolling motor.
Bow Guide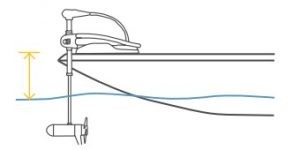 Bow to
Waterline
Recommended
Shaft Length
0″ to 10″
36″
16″ to 22″
42″ to 45″
22″ to 28″
48″ to 52″
28″ to 34″
54″ to 72″
*Add 5" to waterline measurement for fishing in rough water Optimal operating mode is with engine trimmed all the way down. Add 9" for bow-mount Hand Control motors. We recommend that the propeller tip is submerged at least 12" below the water line to avoid churning or agitation of water surfaces.
Transom Guide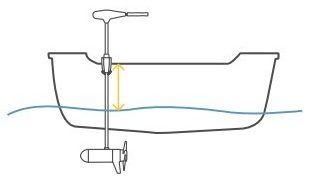 Transom to
Waterline
Recommended
Shaft Length
0″ to 10″
30″
10″ to 16″
36″
16″ to 22″
42″
Over 22″
Consult Factory
Looking to Buy a Trolling Motor? We Sell Minn Kota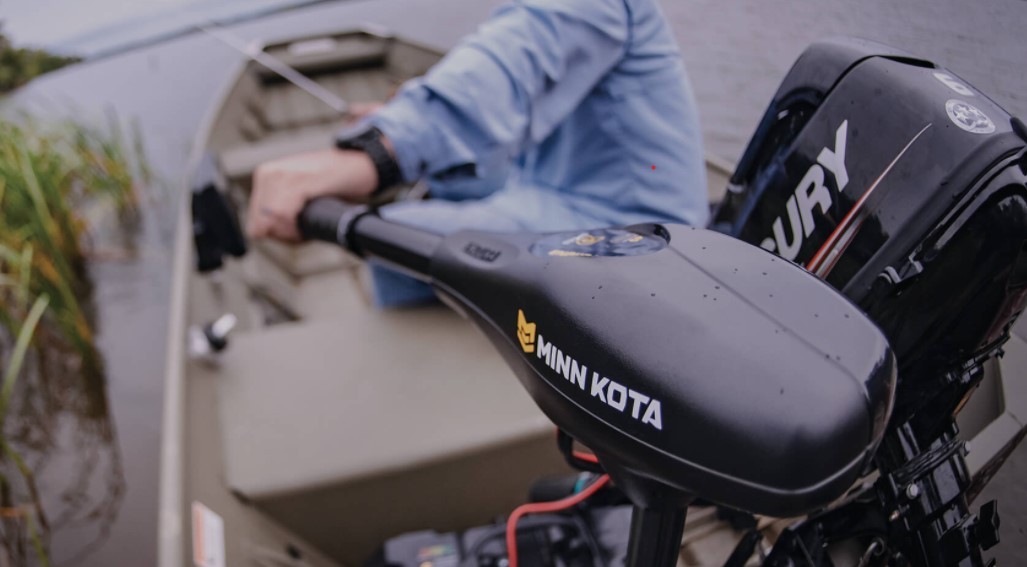 If looking to buy a Minn Kota trolling motor, we carry their most popular freshwater and saltwater models. If there are any that you're looking for but don't see on our site, just ask, and we'll get it for you. See here: Minn Kota Trolling Motors for Sale
Any questions on trolling motors, our knowledgeable staff is happy to help – just let us know here or chat with us below!
Citimarine Store
3300 NW 112th Ave, #4
Doral, FL 33172
1-(800)-766-5256
CitimarineStore.com
–
Related
minn kota reviews,minn kota trolling motor reviews,minn kota trolling motor selection guide,minn kota trolling motors