FREE U.S. SHIPPING ON ONLINE ORDERS!*
FREE U.S. SHIPPING ON ONLINE ORDERS!*
Webasto Air Handlers There are 21 products.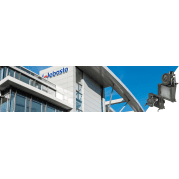 Webasto Air Handlers - Webasto provides a wide variety of air handlers with a performance range from 4,000 – 36,000 BTU/h to suit all sizes and space requirements of your boat's marine air conditioning system. All three air handler designs for Webasto's BlueCool A-Series – Compact, Slimline and Low Profile – are available here.

*Free US Shipping on all Webasto Air Handlers.