Onean Carver X Electric Jetboard / Surfboard - Up to 30 MPH
30 MPH

Max Speed

10,000 W

Power

39 LBS

Weight W/O Battery
Onean Carver X Electric Jet Board Package - Up To 30 MPH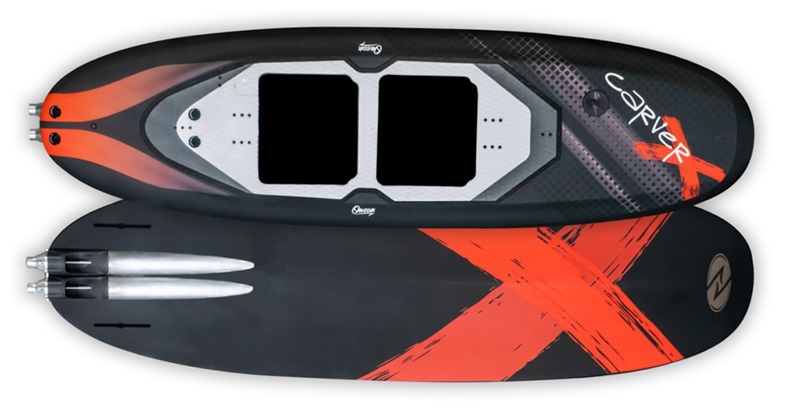 Designed with two jets and two batteries, the NEW Carver X doubles the power of the traditional Carver. The Carver X's dual jet propulsion system offers 10,000W of power, and the Carver X is the ideal go-to option for riders looking to enjoy the amazing sensation of gliding above the waters at maximum speeds. More speed, more power, more fun!

The Carver X Surfboard Package comes with two batteries and chargers, wireless control and accessories.

Specifications:
Power

Up to 10 kW / 13.4 hp
Max Speed

30 mph / 48 kmh with a 165lbs - 75kg rider
Length

7'8" / 240cm
Width

27.6" / 70cm
Volume

157L
Weight without Battery

39 lbs / 18kg
Operating Time Average

60 min
Charging Time

Approximately 2.5 hours
Features of the Carver X Electric Jetboard / Surfboard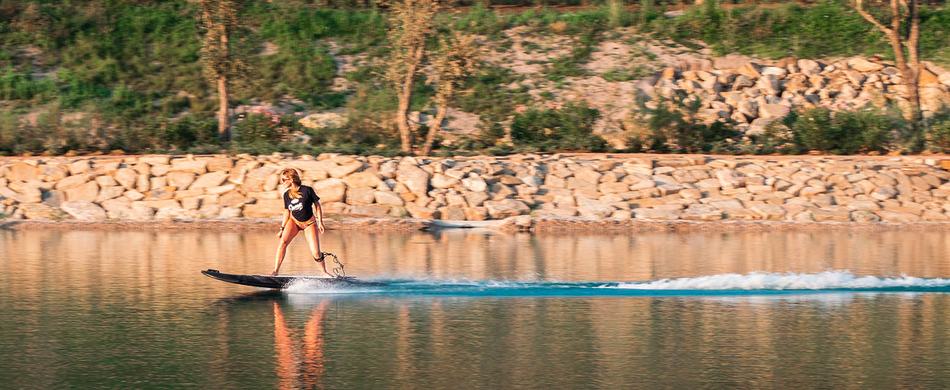 Carver X Jetpack Update

Designed with two jets and tow batteries, the carver X doubles the power of the traditional Carver. Reinforced pad and new antenna design for an optimized connection with the wireless remote controller
Speed and Battery Life

Powered by two batteries, its battery life is 60 minutes when riding at mixed speeds. These batteries are exactly the same as for any other Onean products, meaning you can also use your current batteries from the Carver and Manta model.

Wireless Controller

You can choose amongst 5 different power levels and control the pressure settings, by easily selecting your favorite option.
Onean Original Spare Parts

Get the best accessories and spares for your Carver designed by Onean. Impellers, stator/nozzle, handle, batteries, tooling kits


What's Included in the package?
1. Carver X Board
1. Wireless Remote
2. Batteries
2. Chargers
1. Remote Charger
1. Fin Set
2. Footstraps
1. Leash
1. Carver Bag
1. Stator + Nozzle
1. Impeller
1. Tooling Kit
1. Trigger
1. Handle