FREE U.S. SHIPPING ON ONLINE ORDERS!*
Mermaid Marine Air Conditioners There are 35 products.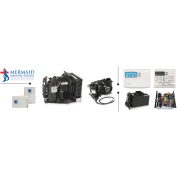 Mermaid believe that their primary job is to provide you with the right system for your needs. They are so committed to delivering quality to you that all units are made by hand. All of Mermaid marine air conditioning models are available in 120VAC, 220VAC 50 Hertz, or 220/230 50/60 Hertz (US) configurations. The differences between each unit relates to their cooling capacity.