FREE U.S. SHIPPING ON ONLINE ORDERS!*
FREE U.S. SHIPPING ON ONLINE ORDERS!*
Go Power Solar Panels, Inverters, Chargers and Kits There are 11 products.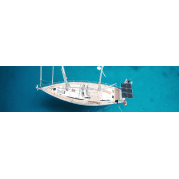 Go Power solar panels provide clean, quiet, safe, renewable power for your boat or RV - available wherever the sun shines! We carry Go Power solar panels, inverters, chargers and solar charging kits.
Since 1996, Go Power has grown to become one of North America's leading innovators and suppliers of solar power solutions. Go Power is dedicated to great customer service, has an extensive network of highly-trained dealers and installers, and offers excellent warranties on their products.