FREE U.S. SHIPPING ON ONLINE ORDERS!*
ProTournament Elite Series There are 5 products.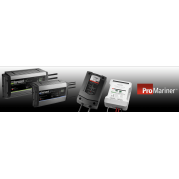 The fastest charger in its class, specifically designed to charge AGM and flooded lead acid batteries with it pre-set factory performance charge profile. Automatic, 3-step charging with 100% output at the dock, even at 90V AC using an extension cord. Distributed-On-Demand™ means 100% of the output is always used, distributing full-rated charging amps to one bank or a combination of all banks as required. Designed with the professional fisherman in mind

. 
e