Axiom MFD - Seleccione Monitor de 7", 9", o 12.1", Sonar y Opcion de carta
Un nuevo y potente sistema de navegación multifunción de Raymarine. Con la sonda RealVision 3D™ integrada, nuevo sistema operativo LightHouse 3 y un rendimiento acelerado gracias al Quad Core, Axiom transformará el tiempo que pase en el agua. Posibilidad de elegir entre tres displays 7", 9" & 12.1".*Reciba hasta $250 en el Axiom 12 cupon de Rebaja!

RENDIMIENTO ACELERADO Y POTENCIA AL ALCANCE DE LA MANO



Axiom es ampliable, de modo que sus capacidades pueden aumentarse, según sea necesario. Es compatible con toda la gama de accesorios de Raymarine, incluyendo el radar Quantum, la sonda CHIRP, las cámaras termográficas FLIR, la integración de audio, los instrumentos, las cámaras, y el piloto automático Evolution. La conectividad Wi-Fi y Bluetooth estándar permite la conexión con las últimas aplicaciones de Raymarine para tabletas y smartphones.
Axiom incluye kits de montaje en superficie y de pie, hardware de montaje, cable de alimentación/datos e instrucciones de instalación.


Puede elegir entre 3 tamaños de Displays:


Caracteristicas del Raymarine AXIOM MFD: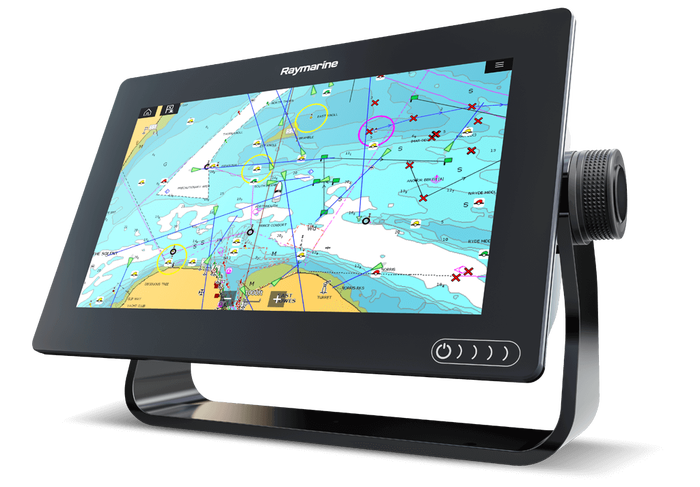 Rápido receptor GPS/GLONASS de 72 canales y 10 Hz para rápidas actualizaciones de posición y uniformidad en el seguimiento de pantalla.
El nuevo sistema operativo LightHouse 3
Robusta pantalla de cristal.
Compatibilidad con la mejor cartografía de Navionics.
Tecnología de sonda giroestabilizada.
MANTENGA LA SEGURIDAD CON LAS CÁMARAS TERMOGRÁFICAS FLIR Y EL RADAR

LightHouse 3 es rápido y fluido, y fácil de aprender a manejar. La interfaz sencilla se puede personalizar fácilmente para adaptarse a su estilo de navegación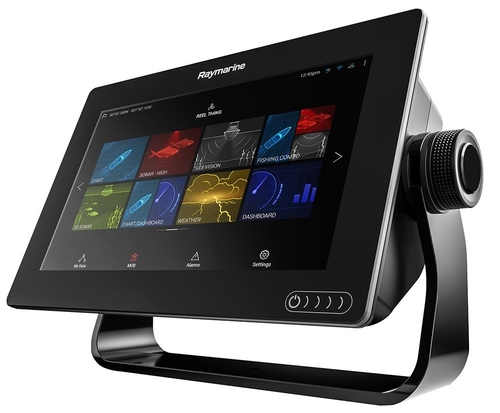 Pantalla de inicioLa pantalla de inicio de Lighthouse 3 ofrece iconos de la aplicación llamativos y sencillos. Personalice la pantalla de inicio con sus aplicaciones favoritas.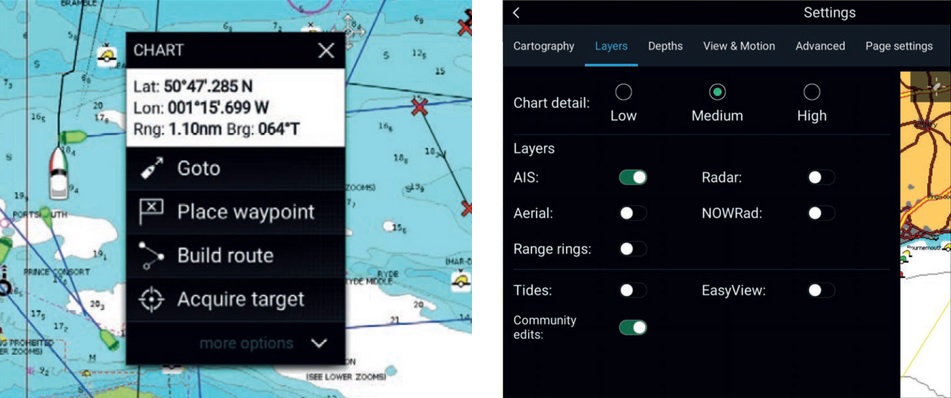 Sus datos: con solo deslizar el dedo por la pantallaSolo tiene que desplazar el lateral de la pantalla para mostrar la pantalla de datos de la Barra lateral. La barra lateral también aparece automáticamente si se inicia un comando IR A.

For different features, tips & tricks available with the new Lighthouse 3, see here.


Available With Raymarine's All-New RealVision 3D Sonar / Fishfinder Technology - Simply Superior Sonar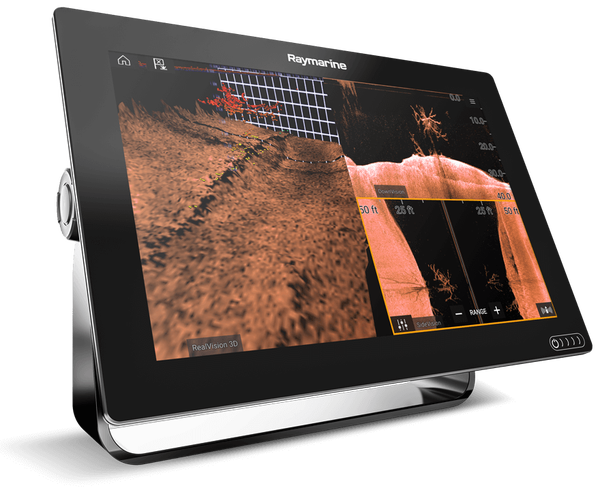 If you select the Raymarine RV-100 transducer option, your AXIOM MFD will come with gyro-stabilized sonar technology. This stabilization compensates for the boat movement, delivering smooth, life-like 3D sonar imagery without any interruptions or instability.
The Raymarine RV-100 All-in-One RealVision 3D Transducer combines CHIRP DownVision, CHIRP SideVision, High Frequency CHIRP, and RealVision 3D into a single transducer housing.


RealVision 3D Sonar Technology Allows For:

Easy Fish Identification - Easily identify structure and locate fish with the life-like clarity of RealVision™ 3D sonar.
Wide Spectrum CHIRP Sonar - Transmits on 60 different frequencies for the most life-like sonar imagery and simply the best fish targeting available – hands down!
Powerful 4 Channel Sonar - Supports RealVision 3D, CHIRP DownVision, SideVision, High Frequency CHIRP, and 600 Watt (50/200 kHz) sonar.
*Non gyro-stabilized CPT-100 DVS transducer available on Axiom 7 & 9 models.
*Regular DownVision sonar available in Axiom 7


Your Choice of Lighthouse Coastal Vector Charts or Navionics+ Charts Give You a Powerful and Flexible Navigation Experience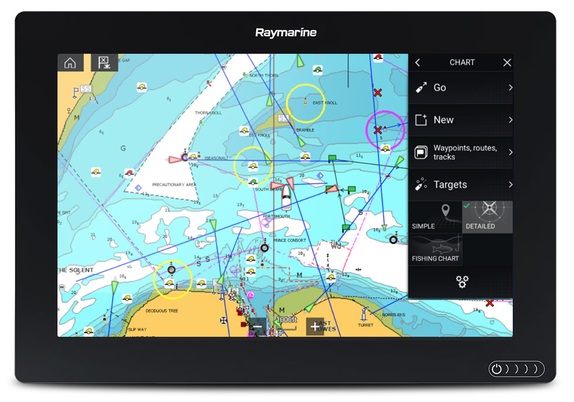 The Raymarine AXIOM MFD come with the option of Navionics cartography or Raymarine's ever-expanding range of LightHouse charts, in order to give you a powerful and flexible navigation experience.

Transform the way you navigate with fully-featured vector charts, dynamic raster charts, plus 3D and satellite chart options. You can also decide to select your AXIOM without charts if you'd wish to load it with your own specific charts / area.

Raymarine's Lighthouse Coastal Vector Charts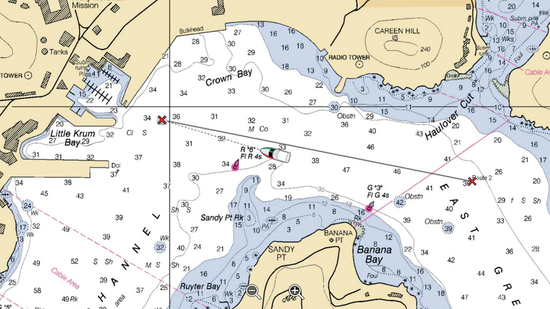 If cruising / fishing in coastal areas (not lakes), the Raymarine Lighthouse Coastal Vector Charts is a good option. It has an ever-expanding cartography library, and general navigation and specialty titles from leading mapmakers around the world including:
Blue Latitude Press
Fugawi Aboard
NV Charts
Raymarine LightHouse
Solteknik HB
Standard Mapping
Wavey Lin

Navionics+ Charts Options For United States & Canada, or Central & South America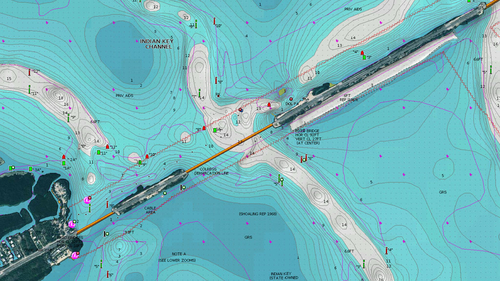 If considering navigating / fishing freshwater lakes and rivers along with the North, Central or South American salty coastal waters, Navionics+ provides some top notch charts. For only $50 - $100 more, you can get your Raymarine AXIOM preloaded with Navionics+ charts, giving you the versatility to go wherever your boat will go.

Features of Navionics+

Constantly growing database of marine and lake charts with over 18,000 and more being added every day
Precision and accuracy allows you to view the exact position of your vessel, detailed coastal features, obstructions, waterways, and depth contours so you will always know precisely where you are and where you want to go.
Advanced features such as 3D view, high-resolution photo/chart overlay, marina photos, and more
With high-definition 1' bathymetry nearshore and 3' – 6' contours offshore beyond 90', you will get a clear view of the underwater landscape. Add your own sonar data to the mix and create detailed maps of your favorite routes and anchorages
Corrections, adjustments, and additions made by the boating community can be downloaded and added to your charts daily


The AXIOM Is Compatible With Your Sonar, Cameras, Sound Systems, Radar, Autopilots and All SeaTalkng / NMEA2000 Compatible Devices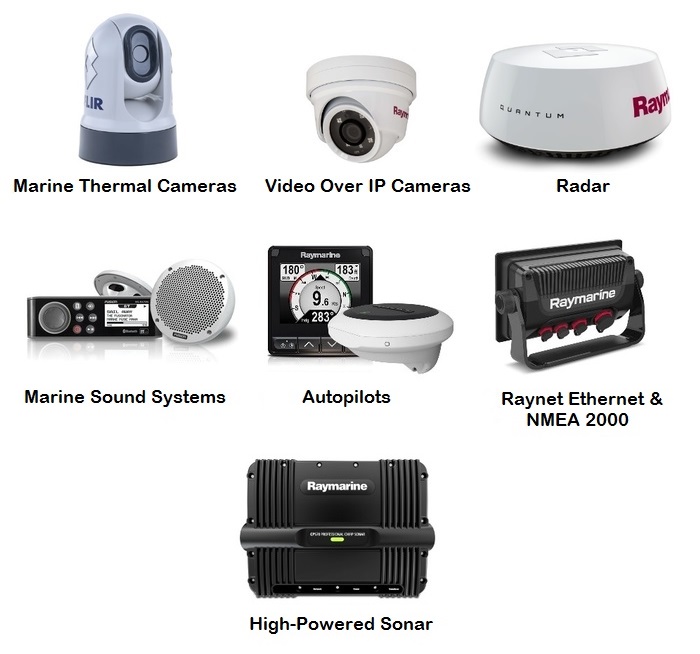 Whether you cruise, sail or fish, there's an Axiom model for you...

Key Specifications of the Raymarine Axiom MFDs
Models

Axiom 7

Axiom 9

Axiom 12

DISPLAY

Display Size

7.0" Optically Bonded LCD

9.0" Optically Bonded LCD

12.1" IPS Optically Bonded LCD

Display Resolution

800 x 480 WVGA

800 x 480 WVGA

1280 x 800 WXGA (HD) IPS

Display Type

Multitouch

PHYSICAL

Dimensions

7.92" x 5.24" x 3.00"




(210 x 142 x 77mm)

9.65" x 6.22" x 3.00"




(244 x 158 x 77mm)

12.36" x 8.54" x 3.00"




(314 x 217 x 77mm)

Mounting

Top, Flush, Front, Bracket

Waterproof Rating

IPX6 / IPX7

POWER

Voltage

12V DC (8 V to 16 VDC)

SENSORS

GNSS / GPS

Built-in GNSS Receiver: GPS/GLONASS- 10Hz 72 Channel | External Accessory: RS150 (E70310)

Sonar Type (Built-in)

DV model - Built-in DownVision™ + 600W




RV model - Built-in RealVision™ 3D + 600W

RV model - Built-in RealVision™ 3D + 600W

RV model - Built-in RealVision™ 3D + 600W

RV-100 All-In-One RealVision 3D CHIRP Transducer Specs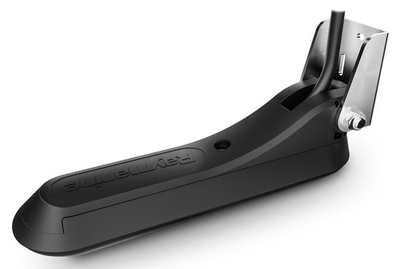 Beam

180 Degrees

Connection Interface

25-Pin Connector

Frequency

CHIRP Imaging and CHIRP Sonar

Material

Plastic




Stainless Steel

Maximum Depth

Sonar: 900 Feet




3D: 300 Feet




Down Imaging: 300 Feet




Side Imaging: 300 Feet

Mount Type

Transom Mount

Sonar

3D




DownVision




SideVision




CHIRP

Transmit Power

100 Watts

Type

Transom Mounts

Waterproof

Waterproof


CPT-100 DVS Transom Mount CHIRP Transducer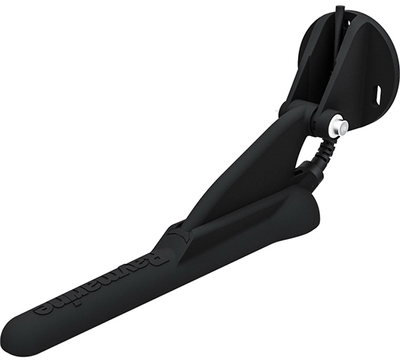 | | |
| --- | --- |
| Description | Plastic Transom Mount Transducer |
| Installation | Transom Mount |
| Material | Urethane |
| Max Depth (Ft) | DV=600 | FF=900 |
| Frequency (KHz) | CHIRP DownVision | CHIRP DownVision / Fishfinder |
| Beam Width (L/H) | 25°/60° |
| Records | Depth / Temperature |
| Approved Hull Material | Fibreglass / Wood / Metal |
| Cable Length (Ft/M) | 33ft/10m |
| Deadrise | 0-90° Transom |
| Part Number | A80351 |
| Additional Notes | The A80351 replaces the A80270. |

Warranty On Raymarine AXIOM
*2 Year Standard Raymarine Warranty. Extend into 3 Year Warranty by Registering Product With Raymarine. Your Proof of Purchase documentation is important. Please keep it in a safe place. If you need a warranty service your proof of purchase will be required.



Raymarine Axiom Models
| | | |
| --- | --- | --- |
| AXIOM 7" | | |
| E70363 | 723193814918 | AXIOM 7 Multifunction Display Only |
| E70363-00-LNC | 723193817520 | AXIOM 7 Multifunction Display with Lighthouse Coastal Vector Charts |
| E70363-00-NAG | 723193817537 | AXIOM 7 Multifunction Display with Navionics+ US & Canada Charts |
| E70363-00-CSA | 723193819456 | AXIOM 7 Multifunction Display with Navionics+ Caribbean and South American chart bundles |
| | | |
| E70364 | 723193814925 | AXIOM 7 DV Multifunction Display with integrated DownVision, 600W Sonar |
| E70364-00-LNC | 723193817445 | AXIOM 7 DV Multifunction Display with integrated DownVision, 600W Sonar and Lighthouse Coastal Vector Charts |
| E70364-00-NAG | 723193817452 | AXIOM 7 DV Multifunction Display with integrated DownVision, 600W Sonar and Navionics+ US & Canada Charts |
| E70364-00-CSA | 723193819470 | AXIOM 7 DV Multifunction Display with integrated DownVision, 600W Sonar and Navionics+ Central and South America Charts |
| | | |
| E70364-01 | 723193817544 | AXIOM 7 DV Multifunction Display with integrated DownVision, 600W Sonar and CPT-S transom mount transducer |
| E70364-01-LNC | 723193817469 | AXIOM 7 DV Multifunction Display with integrated DownVision, 600W Sonar, CPT-S transom mount transducer and Lighthouse Coastal Vector Charts |
| E70364-01-NAG | 723193817476 | AXIOM 7 DV Multifunction Display with integrated DownVision, 600W Sonar, CPT-S transom mount transducer and Navionics+ US & Canada Charts |
| E70364-01-CSA | 723193819494 | AXIOM 7 DV Multifunction Display with integrated DownVision, 600W Sonar, CPT-S transom mount transducer and Navionics+ Central and South America Charts |
| | | |
| E70364-02 | 723193817551 | AXIOM 7 DV Multifunction Display with integrated DownVision, 600W Sonar and CPT-100DVS transducer |
| E70364-02-LNC | 723193816837 | AXIOM 7 DV Multifunction Display with integrated DownVision, 600W Sonar, CPT-100DVS transducer and Lighthouse Coastal Vector Charts |
| E70364-02-NAG | 723193816844 | AXIOM 7 DV Multifunction Display with integrated DownVision, 600W Sonar, CPT-100DVS transducer and Navionics+ US & Canada Charts |
| E70364-02-CSA | 723193819616 | AXIOM 7 DV Multifunction Display with integrated DownVision, 600W Sonar, CPT-100DVS transducer and Navionics+ Central and South America Charts |
| | | |
| E70365 | 723193814932 | AXIOM 7 RV Multifunction Display with integrated RealVision 3D, 600W Sonar |
| E70365-00-LNC | 723193817483 | AXIOM 7 RV Multifunction Display with integrated RealVision 3D, 600W Sonar and Lighthouse Coastal Vector Charts |
| E70365-00-NAG | 723193817490 | AXIOM 7 RV Multifunction Display with integrated RealVision 3D, 600W Sonar and Navionics+ US & Canada Charts |
| E70365-00-CSA | 723193819630 | AXIOM 7 RV Multifunction Display with integrated RealVision 3D, 600W Sonar and Navionics+ Central and South America Charts |
| | | |
| E70365-03 | 723193817568 | AXIOM 7 RV Multifunction Display with integrated RealVision 3D, 600W Sonar and RV-100 transducer |
| E70365-03-LNC | 723193816851 | AXIOM 7 RV Multifunction Display with integrated RealVision 3D, 600W Sonar, RV-100 transducer and Lighthouse Coastal Vector Charts |
| E70365-03-NAG | 723193816943 | AXIOM 7 RV Multifunction Display with integrated RealVision 3D, 600W Sonar, RV-100 transducer and Navionics+ US & Canada Charts |
| E70365-03-CSA | 723193819654 | AXIOM 7 RV Multifunction Display with integrated RealVision 3D, 600W Sonar, RV-100 transducer and Navionics+ Central and South America Charts |
| AXIOM 9" | | |
| E70366 | 723193814949 | AXIOM 9 Multifunction Display Only |
| E70366-00-LNC | 723193817506 | AXIOM 9 Multifunction Display with Lighthouse Coastal Vector Charts |
| E70366-00-NAG | 723193817711 | AXIOM 9 Multifunction Display with Navionics+ US & Canada Charts |
| E70366-00-CSA | 723193819715 | AXIOM 9 Multifunction Display with Navionics+ Central and South America Charts |
| | | |
| E70367 | 723193814956 | AXIOM 9 RV Multifunction Display with integrated RealVision 3D, 600W Sonar |
| E70367-00-LNC | 723193817728 | AXIOM 9 RV Multifunction Display with integrated RealVision 3D, 600W Sonar and Lighthouse Coastal Vector Charts |
| E70367-00-NAG | 723193817735 | AXIOM 9 RV Multifunction Display with integrated RealVision 3D, 600W Sonar and Navionics+ US & Canada Charts |
| E70367-00-CSA | 723193819739 | AXIOM 9 RV Multifunction Display with integrated RealVision 3D, 600W Sonar and Navionics+ Central and South America Charts |
| | | |
| E70367-02 | 723193817742 | AXIOM 9 RV Multifunction Display with integrated RealVision 3D, 600W Sonar and CPT-100DVS transducer |
| E70367-02-LNC | 723193816868 | AXIOM 9 RV Multifunction Display with integrated RealVision 3D, 600W Sonar, CPT-100DVS transducer and Lighthouse Coastal Vector Charts |
| E70367-02-NAG | 723193816967 | AXIOM 9 RV Multifunction Display with integrated RealVision 3D, 600W Sonar, CPT-100DVS transducer and Navionics+ US & Canada Charts |
| E70367-02-CSA | 723193819753 | AXIOM 9 RV Multifunction Display with integrated RealVision 3D, 600W Sonar, CPT-100DVS transducer and Navionics+ Central and South America Charts |
| | | |
| E70367-03 | 723193817759 | AXIOM 9 RV Multifunction Display with integrated RealVision 3D, 600W Sonar and RV-100 transducer |
| E70367-03-LNC | 723193816875 | AXIOM 9 RV Multifunction Display with integrated RealVision 3D, 600W Sonar, RV-100 transducer and Lighthouse Coastal Vector Charts |
| E70367-03-NAG | 723193816974 | AXIOM 9 RV Multifunction Display with integrated RealVision 3D, 600W Sonar, RV-100 transducer and Navionics+ US & Canada Charts |
| E70367-03-CSA | 723193819777 | AXIOM 9 RV Multifunction Display with integrated RealVision 3D, 600W Sonar, RV-100 transducer and Navionics+ Central and South America Charts |
| AXIOM 12" | | |
| E70368 | 723193814963 | AXIOM 12 Multifunction Display Only |
| E70368-00-LNC | 723193817766 | AXIOM 12 Multifunction Display with Lighthouse Coastal Vector Charts |
| E70368-00-NAG | 723193817773 | AXIOM 12 Multifunction Display with Navionics+ US & Canada Charts |
| E70368-00-CSA | 723193819678 | AXIOM 12 Multifunction Display with Navionics+ Central and South America Charts |
| | | |
| E70369 | 723193814970 | AXIOM 12 RV Multifunction Display with integrated RealVision 3D, 600W Sonar |
| E70369-00-LNC | 723193817780 | AXIOM 12 RV Multifunction Display with integrated RealVision 3D, 600W Sonar and Lighthouse Coastal Vector Charts |
| E70369-00-NAG | 723193817797 | AXIOM 12 RV Multifunction Display with integrated RealVision 3D, 600W Sonar and Navionics+ US & Canada Charts |
| E70369-00-CSA | 723193819692 | AXIOM 12 RV Multifunction Display with integrated RealVision 3D, 600W Sonar and Navionics+ Central and South America Charts |
| | | |
| E70369-03 | 723193817803 | AXIOM 12 RV Multifunction Display with integrated RealVision 3D, 600W Sonar and RV-100 transducer |
| E70369-03-LNC | 723193816882 | AXIOM 12 RV Multifunction Display with integrated RealVision 3D, 600W Sonar, RV-100 transducer and Lighthouse Coastal Vector Charts |
| E70369-03-NAG | 723193816998 | AXIOM 12 RV Multifunction Display with integrated RealVision 3D, 600W Sonar, RV-100 transducer and Navionics+ US & Canada Charts |
| E70369-03-CSA | 723193819814 | AXIOM 12 RV Multifunction Display with integrated RealVision 3D, 600W Sonar, RV-100 transducer and Navionics+ Central and South America Charts |