FREE U.S. SHIPPING ON ONLINE ORDERS!*
FREE U.S. SHIPPING ON ONLINE ORDERS!*
Go Power! Marine Solar Power Panels, Inverters, Chargers and Kits Hay 11 productos.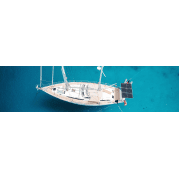 Go Power Solar Panels FAQ
Frequently asked questions on Go Power products.
Can I run my TV, refrigerator, or water pump on Go Power Solar Panels?
Yes. Many marine refrigerators can run on DC or AC power. You can also use Go power solar panels to power your water pump. Most TVs run on AC power, requiring an inverter.
Do I need to install an inverter if I only want to charge my boat battery?
No, you only require an inverter if you want to convert DC battery power to AC household power in order to run devices like TVs, microwaves, etc.
Will Go Power solar panels work in the winter?
Solar will work any time there is sunlight is shining on the panel.
Why do I need a solar controller/regulator for my solar panels?
The Go Power solar controller is required to prevent your solar panels from overcharging your marine batteries.