FREE U.S. SHIPPING ON ONLINE ORDERS!*
FREE U.S. SHIPPING ON ONLINE ORDERS!*
GPS y Sistemas de Navegacion Hay 36 productos.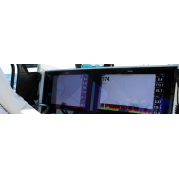 Simrad Multifunction Displays & Fishfinders - FAQs
Answers to frequently asked questions on Simrad MFDs & Fishfinders.
What warranty do Simrad Multifunction Displays come with?
Simrad warranties differ between MFD models. Simrad's warranties will be mentioned on each product listing, or can be found here: https://www.simrad-yachting.com/help--support/warranty-information/
Which Simrad products qualify for Free US Shipping?
All Simrad Multifunction Displays qualify for free US shipping