FREE U.S. SHIPPING ON ONLINE ORDERS!*
FREE U.S. SHIPPING ON ONLINE ORDERS!*
SIMRAD Hay 26 productos.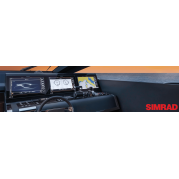 Simrad Marine Electronics FAQs
Frequently asked questions on Simrad products
What kind of Warranty do Simrad Marine Electronics bring?
Simrad warranties differ between models. Simrad's warranties will be mentioned on each product listing, or can be found here: https://www.simrad-yachting.com/help--support/warranty-information/
Which Simrad products qualify for free shipping?
All Simrad Marine Electronics (over $99) qualify for free US shipping