FREE U.S. SHIPPING ON ONLINE ORDERS!*
FREE U.S. SHIPPING!
Online Orders Only*
More info
Complete installation kits to install the reverse cycle retrofit units. (Also works for DTU16 and DCU18 / SQUF18) 115V.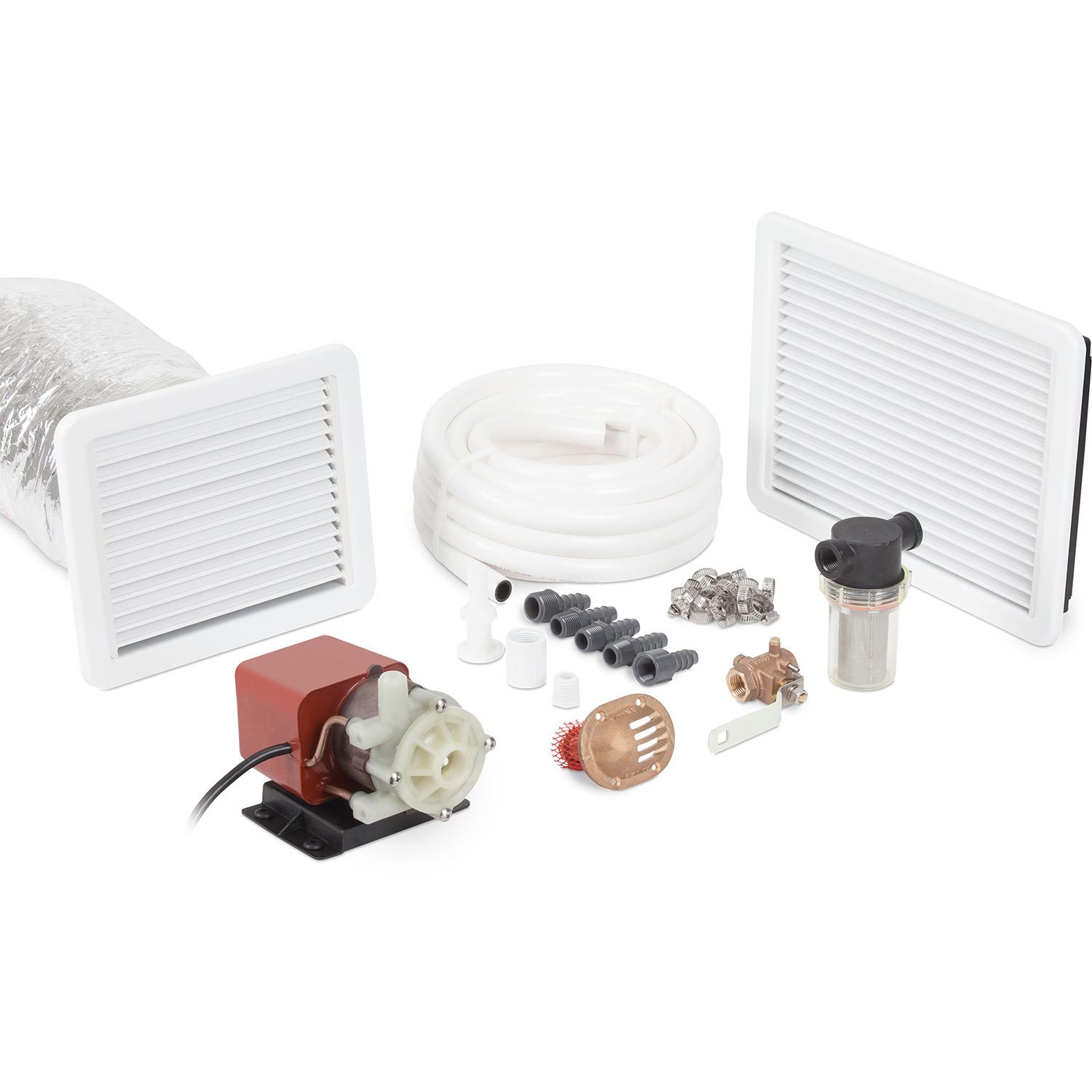 Includes:
* Supply grille,
* 12.5' R4.2 flex duct,
* Return grille,
* 25' hose,
* Ball valve,
* Strainer with bracket and speed scoop,
* Thru hull,
* Hose clamps,
* Adapters,
* Seawater pump 115V,
* Couplings.


e