FREE U.S. SHIPPING ON ONLINE ORDERS!*
FREE U.S. SHIPPING ON ONLINE ORDERS!*
NMEA 2000 Tank Adapter - YDTA-01
More info
Yacht Devices NMEA 2000 Tank Adapter YDTA-01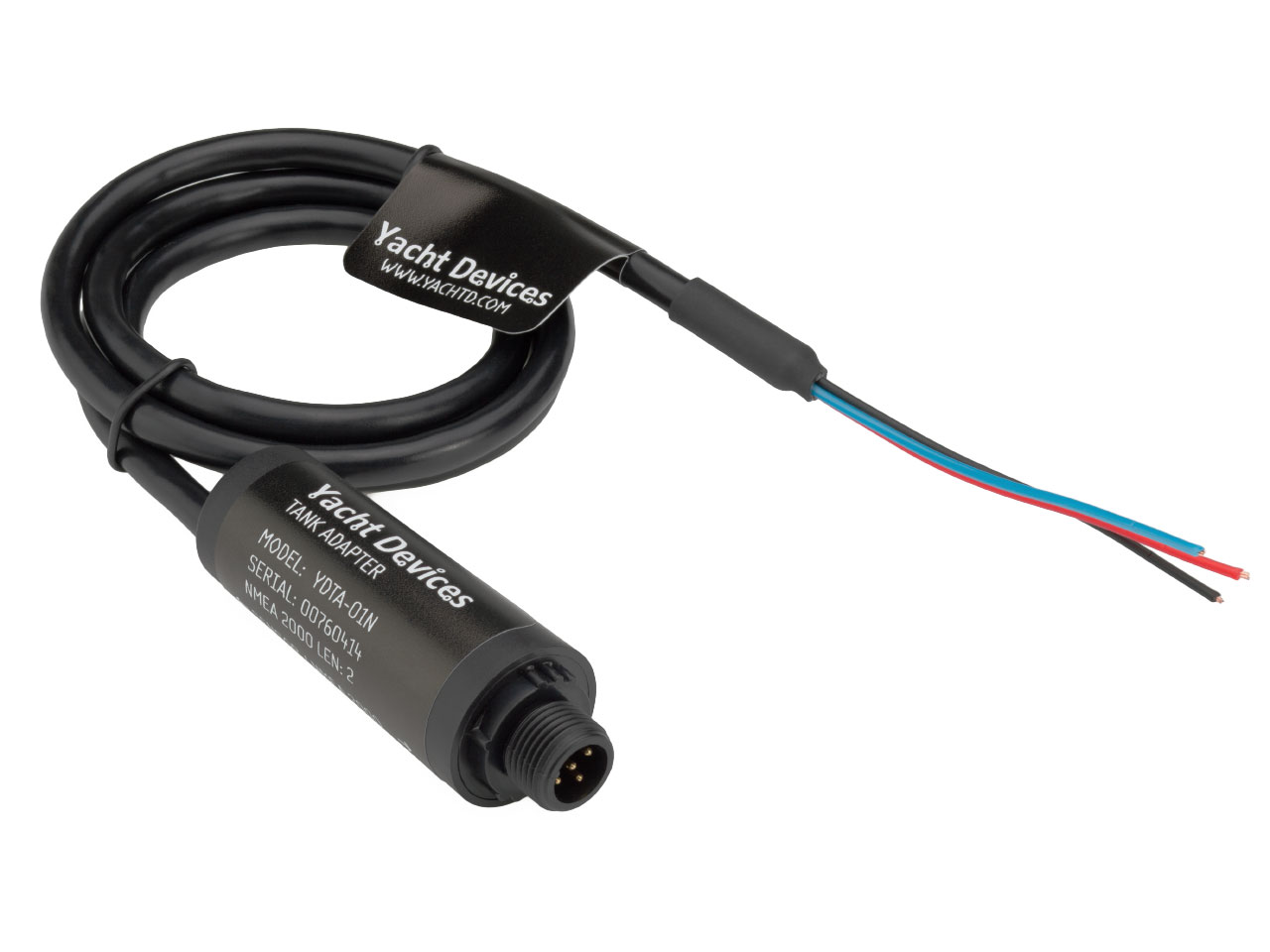 The NMEA 2000 Tank Adapter YDTA-01 allows you to connect an existing resistive type fluid level sensor installed on a tank and display the fluid level on NMEA 2000 devices, including chart plotters and instrumental displays. The Device is powered from the NMEA 2000 network and provides high voltage galvanic isolation between NMEA 2000 and sensor inputs.
The Adapter can be configured to report one of the seven fluid types defined in the NMEA 2000 standard: Diesel Fuel, Gasoline Fuel, Oil, Fresh Water, Waste Water, Black Water (Sewage), or Live Well. The tank number can be configured up to 16 tanks of one type are allowed in an NMEA 2000.
The Device can be used with European (10 to 180 Ohm range), American (240 to 33 Ohm range) or Japanese (0 to 310 Ohm range) standard fluid level sensors as well as with any nonstandard sensors with maximum resistance less than 400 Ohm.

The Adapter is equipped with a Micro SD card slot intended for configuration, firmware updates, diagnostics and data logging. No special software is required. You only need a device (laptop or smartphone) with a MicroSD card reader and a simple text editor.

Drawings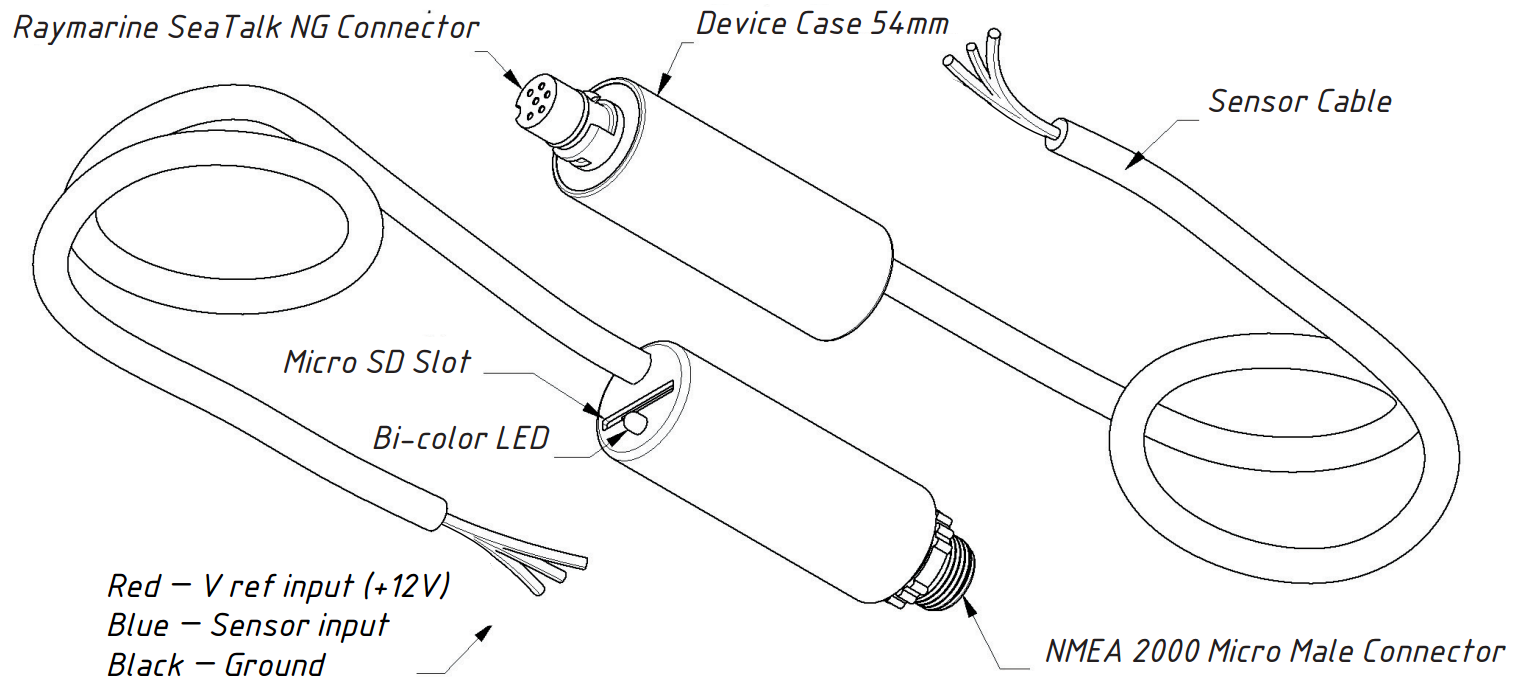 e