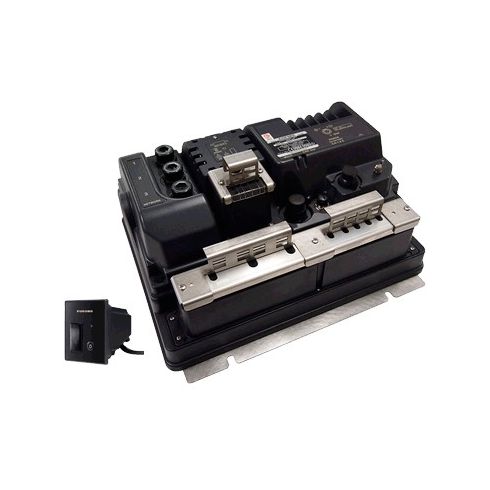 By buying this product you can collect up to 299 Citimarine points. Your cart will total 299 points that will be converted into a voucher of $29.90 towards your next purchase! Must be logged in to collect points.
NavNet TZtouch Black Box
Multi-Touch navigation system. External monitor and GPS antenna required. Supports multiple DVI multi-touch monitors.
MFG#: TZTBB
Free Shipping on Orders over $99
Free Shipping on Orders over $99
*On Orders Over $99; Not including: Hazardous, Oversize, Greater than (+150 lbs.) or Freight Advertised Products. FEDEX Ground Shipping / Continental US Only
Furuno TZtouch Black Box Processor

NavNet TZtouch Delivers A Huge Step Forward In Touch Screen Technology
Be more hands-on with our easy-to-understand touch screen interface. TZtouch brings you pinch-to-zoom capability, as well as other multi touch gestures for the most intuitive navigation experience. You'll have full control of each component connected to the network right at your fingertips. Navigation is simplified by using your fingers to zoom and pan around the chart. As soon as your fingers touch the display, taps, pinches and swipes are instantly transformed into action. You will learn your controls so quickly that you'll be up and running in no time.
NavNet TZtouch's TimeZero™ technology delivers chart processing like you've never seen before – seamless chart handling, zooming and panning without the screen disappearing. TimeZero™ technology redefines the meaning of stress-free operation by smoothing out your chart handling actions. Equipped with powerful TimeZero™ technology, NavNet TZtouch will completely transform the way you navigate. You can scroll, pan, zoom in/out with a smooth, fast and seamless graphics engine. Navigating in a fully 3D environment offers you a true perspective and wider area of view around the ship, which allows you to better plan your routes, while TimeZero technology updates the information on your screen with virtually no redraw.
NavNet TZtouch is the only chart plotter on the market that provides users the ability to choose from official NOAA raster and vector charts, or optional "C-Map by Jeppesen" and "Datacore by Navionics" vector cartography, etc. Fully integrating a cutting-edge data algorithm with a high-resolution image processing technique, MapMedia delivers digital navigation charts and satellite photography with absolute clarity. MapMedia vector and raster charts are built upon 3D architecture, which is smoothly integrated with NavNet's TimeZero™ technology.
You can load any two ultra-wide high-resolution satellite photo areas at your convenience. Land areas (zero depth) are completely opaque, so these areas are displayed as high-resolution satellite photos on the chart. As the depth increases, the satellite photography becomes more transparent. This allows you to see where the shallows end and the deeper water begins, while still allowing the raster or vector chart to be visible.
FURUNO has taken its NMEA award-winning radar technology to the next level with Ultra High Definition Digital Radar. UHD™ offers crystal clear target presentation with automatic, real-time digital signal processing. Antenna rotation speed (24/36/48 rpm) is automatically shifted to the appropriate pulse length. Commercial-grade radar performance is now available in the ultimate MFD navigation suite. A Radar image can be overlaid onto the chart screen. Not only is this possible with the conventional 2D chart format, but it can also be projected onto a 3D chart presentation. Radar range scales in the radar chart overlay entirely depend on the range scales in the chart presentation, allowing you to view the radar image on the chart information at any magnification level you desire. (Radar antenna sold separately)
FURUNO Digital Filter (FDF™) Fish Finders feature advanced filtering capabilities and digital auto tuning, which eliminates noise, while delivering the ability to spot individual fish with clarity, accuracy and detail. Whether it is used for shallow or deep water, FURUNO FDF™ Fish Finders give you what you would expect from a Fish Finder at all times. (Fishfinder module sold separately)
Engineered to utilize the latest technology, NavNet TZtouch opens the door to cutting edge WiFi features, such as tablet and smartphone apps, points of interest (POI), real time weather data, software updates and more. Take full control of your NavNet in a whole new way. The TZtouch Remote app allows you to operate your system remotely with your smartphone or tablet over WiFi, when connected to the network.
The weather tool is completely free and easy to use, giving you unlimited access to weather forecasts worldwide 24 hours a day provided by NavCenter. Select geographic coverage, data type, period of time, and then choose how to receive the file. NavNet TZtouch provides up to 16 days of weather forecasting.


In the box:
External power switch, SD card reader, alarm module
Reviews
No customer reviews for the moment.