FREE U.S. SHIPPING ON ONLINE ORDERS!*
FREE U.S. SHIPPING!
Online Orders Only*
SCM-4 There are 5 products.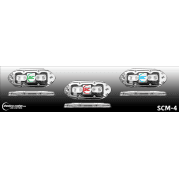 With four LEDs, this compact underwater light is the perfect addition to every vessel. Available in any five colors, the SCM-4 works with our Wireless Controller and Power Distribution Box for ease of use and installation.
e